When getting your outfits, shoes, handbags, and beauty look ready for the first day of Hari Raya, don't forget to add a few accents of jewellery to jazz up your ootd. These sparkly and glamorous items were created to suit every occasion, so you can still adorn them even though Raya season has long passed. 
From Swarovski and Mira Filzah's dazzling collection to the luxury Dior drip, we have put together our favourite jewellery offerings for this year's Eid. 
Swarovski 
This year, Swarovski announced collaboration with actress, model and entrepreneur Mira Filzah to front the Swarovski's Hari Raya 2023 campaign. The collection is loaded with vibrant colours and intriguing patterns that evoke sentiments of beauty and unity. Each piece in this collection is easy to style and provides a layer of elegance.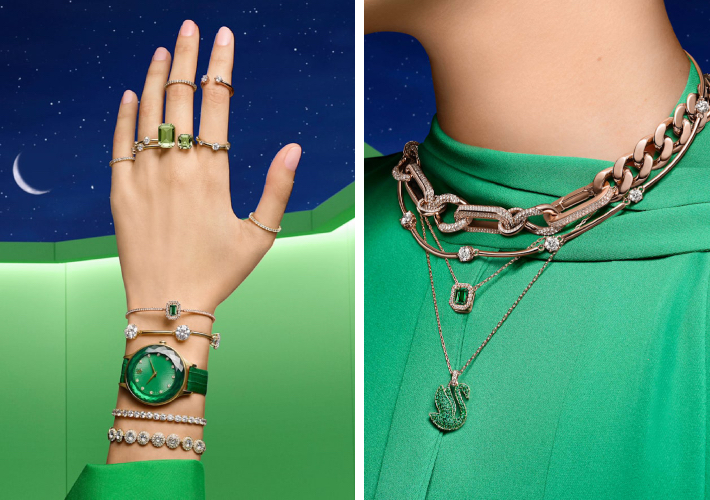 HABIB Jewel
HABIB's 'Rantaian Kasih di Aidilfitri 2023' emphasises on the beauty of Malaysian crafts and traditions; Tekat. Their latest Arowana Collection concentrates on the geometric and flowing shapes that mirror the dragonfish, which symbolises good health and prosperity. There are also striking pieces made of high polish 18K gold and diamonds, as well as brooches and buttons for men.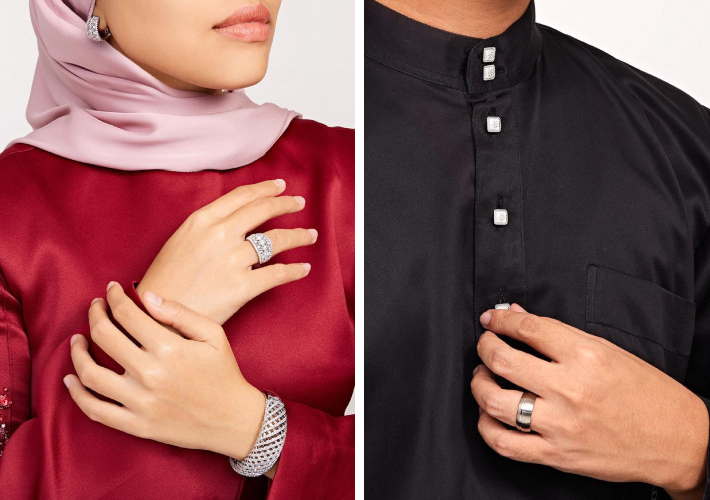 Jovian x Wanderlust + Co
Exclusive for Raya 2023, Wanderlust + Co has teamed up with local designer, Jovian. The 'Bulan Bintang', which translates to 'The Moon and Stars,' is inspired by the moon's orbit. The collection emphasises the purity of our souls, with the intention of illuminating every moment throughout the Eid season. Each item is gold plated, featuring elaborate detailings of cubic zirconia stones and multi-faceted jewels.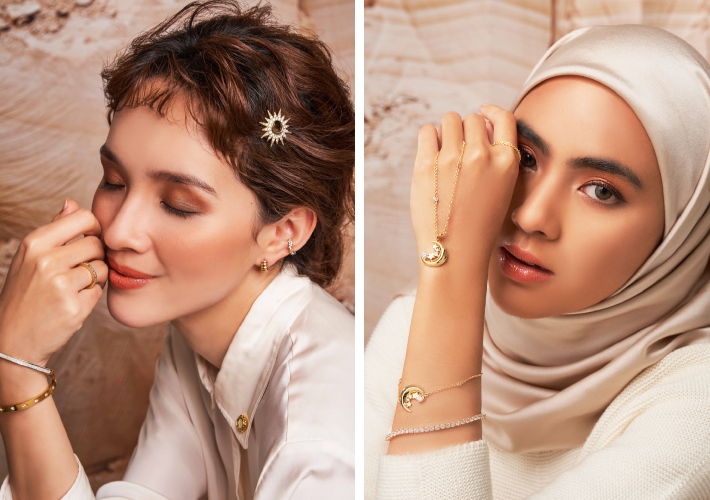 Dior 
Dior's The Dearest Dior, a collection of nearly seventy bijoux created by the ambitious Victoire de Castellane. This collection of jewellery celebrates the beauty and refinement of lace, at the same time exuding the atelier's virtuosity over precious metals and gems. From pendant earrings to dainty bracelets to opulent necklaces, get ready to dazzle up on the first day of Eid.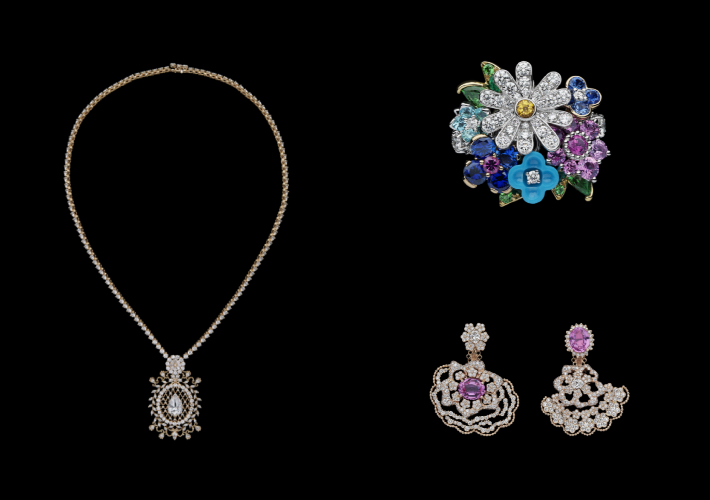 Hermes
Make an entrance with these legendary Hermes bracelets, which feature large volumes, bold colours, and expensive materials. These unique bracelets offer the right combination of power and elegance, and will definitely compliment your outfit on the first day of Raya. Let these bracelets do the talking.