Wong Chee Meng celebrated his seventh solo show as a seasoned Malaysian contemporary artist with the exhibition of 'Rasa Sayang' at Wei-Ling Gallery. This one-of-a-kind collection of work explores the realities of living in a multicultural setting and strives to restore love and positivity towards constructing a "new" Malaysia, all while highlighting Chee Meng's unique examination of cultural perception and artistic expression.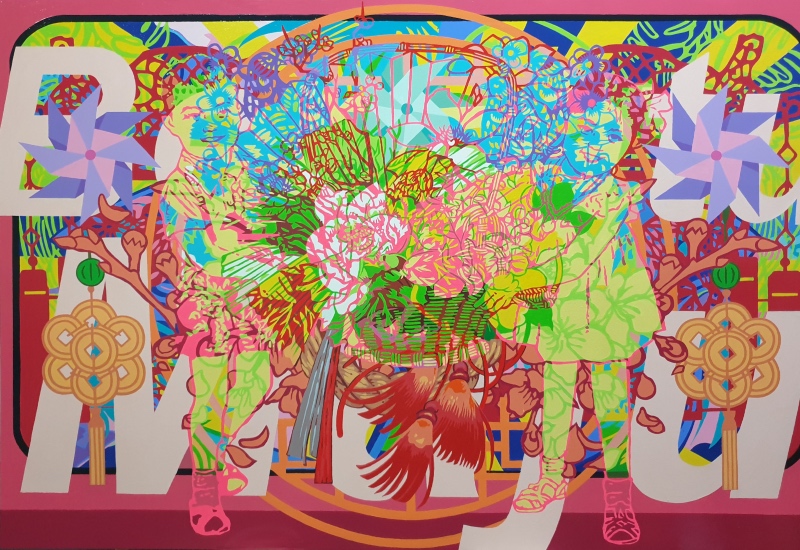 Taking inspiration from the famous Malay folk song , Chee Mengs' 'Rasa Sayang' uncovered the essence of Malaysian identity by pulling inspiration from the melting pot of many cultures that have influenced the country. He also effectively exhibited a plethora of brilliantly coloured tints that are an element of the nation itself, all while orienting towards acculturation, through thoughts and compositions.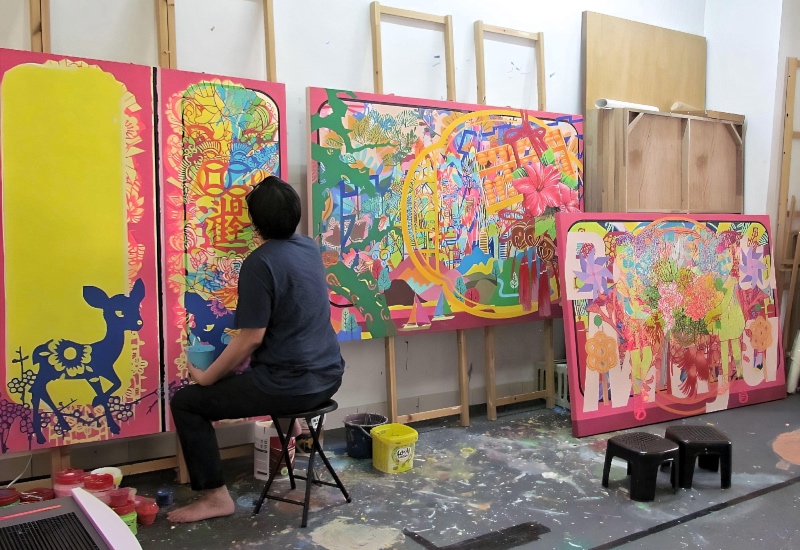 The artist explained, "The (Rasa Sayang) melody, deeply ingrained in Malaysian culture, represents unity and love." He references the song to honour its influence in fostering a shared common ground. "Finding common ground is perceived as an effort to converge the mental representation of shared knowledge, it enables us to create shared memories, as well as knowledge building that could be built in the communicative process."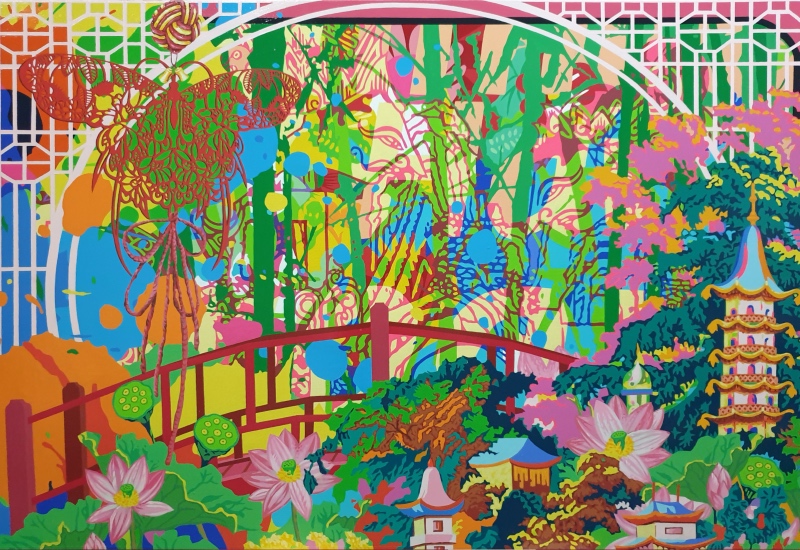 These pieces of art also seamlessly combine augmented reality (AR) components, such as animations that come to life when scanned from a mobile app. The artist believes that viewers from all walks of life would notice familiar elements from their own lives and get a better respect and knowledge of Malaysian culture. 
Wong Chee Meng, Rasa Sayang is now available to visit at Wei-Ling Gallery from 20 July to 19 August 2023.