Being a former bartender himself, Brand Ambassador Brett Bayly has always had a keen understanding of the spirits industry. He has continuously used his whisky expertise to advance the fundamental spirit of The Balvenie, a very unique whisky brand.
The Balvenie is devoted to the five rare crafts that go into producing its particular flavour. The Balvenie is the most handcrafted single malt since it is the only distillery that still produces its own barley, uses traditional floor maltings, and keeps both coppersmiths and coppers on site.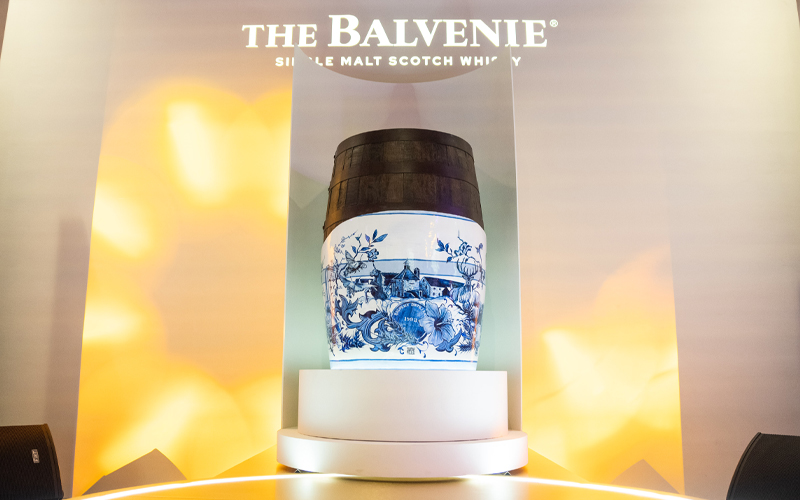 In honour of The Balvenie Thirty, The Balvenie recently held an auction for a one-of-a-kind work of art made by renowned artist Thomas Powell. The artwork titled "Layered Refinement" honours the various stages and levels of human ability and effort put into creating something valuable. The self-advocacy organisation for people with learning disabilities known as United Voice has received all of the earnings from the sale of the masterpiece titled "Layed Refinement."
We caught up with Brand Ambassador Brett Bayly, who shared his thoughts on what makes The Balvenie unique, the different cast finishings, and what's to come for The Balvenie.
How and when did you get interested in whiskies?
I got interested in whiskies through American whiskies because they were nice and sweet, spicy, exciting, and very accessible in Australia. Then, my palate changed and I realized there was an opportunity for exploration. There's so much available when it comes to variations in whiskies, which is remarkable for such a tightly controlled flavour profile. My first role was great because I was working with a really, really big whisky back in Australia and that introduced me to things that I hadn't come across before. I also feel that whisky is one of those few spirits where people really want to sit down and engage and tell you what they like and what they don't and why, and that's what got me interested in it. Then, I discovered the history and that was the racehorse out the gates. Once I understood that there were emotional historical elements that I could really connect myself to, that's when I was on board.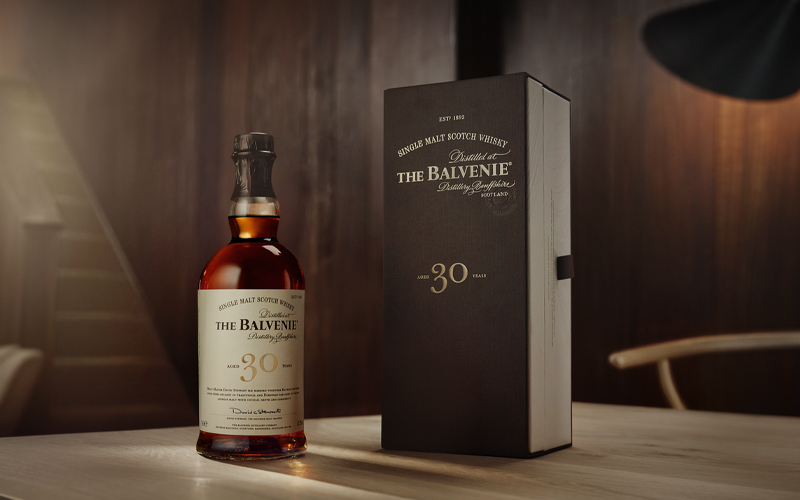 How did you end up in this role as a former bartender, and how has it helped you grow as a Brand Ambassador?
I think understanding that everyone's role in the industry is as important as the next, and we have a lot of these heroes that the younger guys look up to. I was in Bangkok just the other week and caught up with Philip Bischoff, who is somewhat of an icon in the industry here in Southeast Asia. I went to his new place Bangkok Social in Bangkok and you can see the finesse of the guy and the attention to detail. He is aware that he would not be where he is now if he didn't have the kid that's watching the glasses and running around and working super hard while not getting any recognition. I think it gives perspective across the entire lens of the industry and keeps you grounded. There are a lot of perks to being a Brand Ambassador, but at the same time remembering that the kids that are just starting out are probably going to be in my role 10 years from now. So why not work on them currently because it's a passing of the torch opportunity.
What do you think makes The Balvenie so unique?
What makes The Balvenie so unique is the people behind it. We talk a lot about David Stewart, the malt master who is an incredibly humble individual. He's happier being locked away behind closed doors in his blending room creating new whiskies. I have been fortunate to spend time with Dennis McBain, the former Coppersmith who was with us for 62 years. The guy is super feisty. He's been semi-retired for years, but he still is always in a distillery. The guys don't just walk away, and there's so much passion that they bring into their work. That's why when we talk about the Five Rare Crafts, we get so passionate about what they're producing from their side, and that gives us the confidence to step out, and it shows in the liquid. We're reliant on the fact that we grow our own barley on-site at the distillery, and that we malt our own barley. That in itself is a seven to eight-day process, where all of these small factors really come into play. We're the only distillery that has all five rare crafts under one brand. This is costly for one brand, but it's making sure that we're doing things traditionally, and really adhering to what The Balvenie is at its core. That's what for me is the thing that will attract people into it.
The Balvenie is one of the last whiskies in the world that is handcrafted from beginning to end. Could you tell us a little bit about the process?
I equate the process of Balvenie to being in a commercial kitchen. We work with the same farming family that tends to our property, the Wisemans, who are now in their third generation. These guys have been generational farmers, who aren't pulling out science lab equipment to measure anything in the grain. They're doing this from experience.

 For me, that's like the head chef going to the farmers market and actually picking the best produce you can find versus calling the distributor and saying, "Hey, can I get some lettuce, I don't care what it is". From there, that then goes into our prep kitchen, which is the malting, a really intensive process. If you chat with any of the boys that work in there, they can tell you where in the five-day run of turning the grain alone, you actually get this certain spongy level and where you can feel the moisture content. That's the one thing that will actually allow them to know where it's at in the process. When we talk about handcrafted it's a lot of hands actually touching the process on the way through, which for me is critical. It's that human element that, for me, really shines in the personality of our brand.
Could you share about the brand's constant experimentation with different cask finishings?
David Stewart is undeniably the godfather of cast finishing. He was the pioneer that first released any commercial format cask finish, back in 1983. He opened the floodgates for everyone else and the whisky world was kind of shocked when it happened. Because there was no understanding of purposefully transferring from one cask into another, but only keeping the whisky in there for a short period of time. When we're talking experiments, we have to find flavours that really make sense for The Balvenie in order to bring this new expression to life. The next whisky from The Balvenie that's coming out in the Malaysian market, roughly around August, is the 16-year-old French Oak. It took us eight years just to find the right cast. It's a specific style of fortified wine called Pineau. It's refreshing, it's vibrant, it comes in very hot with fresh ginger on the nose, and it leaves fresh ginger on the back of the throat. It's also got butterscotch and honey sweetness in there. Seeing this constant exploration, this constant desire to come up with new expressions is really about finding something that we haven't done before. If we've got something that differentiates us again, if we've got liquid that genuinely stands out to people, that's an absolute winner.
What are your favourite food and Balvenie combinations?
My go-to would be The Balvenie 12 Doublewood and oysters. For me, it's all about the combination of minerality, sweetness, spiciness and freeness. You've got salinity in the oyster that comes in mixed with that honey richness that comes out in the 12 Doublewood, while the spicy notes from the sherry are allowed to really come forward. I'm not a big oyster eater either, so this is a unique one for me to actually get behind and really enjoy. I was saying to a couple of people that the 17 Doublewood combined with maybe a 70 to 75% dark chocolate is absolute magic. It brings out this really gorgeous juicy raspberry flavour, which is rare for me to find in a whisky I've spent so much time with. When it comes to food pairing, it really should be try everything, try anything.
Is there a correct way to drink whisky? 
People love to debate and argue that you're not allowed to put ice and you're not allowed to put a mixer and you're not allowed to do anything but take a deep breath before. This is the way I look at selecting whisky in general, there's no such thing as better or worse. The 12-year-old Doublewood has exactly the same presence in my mind as say a 50-year-old. The reason is there are instances where I wouldn't drink a 50-year-old because I don't need to. Whereas a 12-year-old would be a much better-suited position. In that instance, that's the better whisky. The same thing goes for the style of drinking, I always recommend people try whisky out of the bottle as the malt master expected people to try it. However, it is hot in Malaysia and if people want to put ice in there, I would too. It comes down to the individual, if you grew up drinking 30-year-old whisky and you like it with coke, go for it. But please try first on your own. Don't dilute it first, get to know the flavour and then go forth.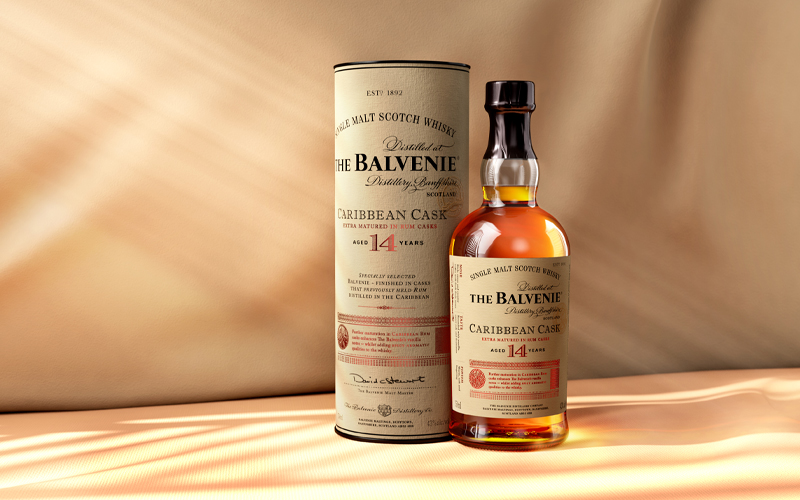 What's in the future for The Balvenie?
The 17 Doublewood was originally released to mark 50 years, we're now 10 years down the line from that. The only thing I can tell you is there will be a release around the time we're celebrating David Stewart's 60 years of working at the distillery this year. Next up for Malaysia though, is, without doubt, the 16 French Oak, which should be arriving in Malaysia around August. When things come to light, we'll make sure everyone knows we've got new episodes of The Balvenie Stories range that are coming. I tried the newest one that's on its way a couple of months ago and it is spectacular. What it is, I can't tell you because that's giving away embargo and secrets. I think the one thing that I'm very excited about is that we're in a transition phase. David Stewart is 77 this year, so he's definitely coming to the end of his career. You know, at some point he needs to be able to switch off and enjoy a drink. He has spent the last few years training our next malt master who's coming through, Kelsey McKechnie. Kelsey is already producing fantastic whisky for the brand, under the guidance and support of David. She's going to become the future of Balvenie as we know it, which is a very exciting way to see a feminine touch coming in. The future is looking very bright for The Balvenie, knowing that we've got incredibly capable hands that are going to be taking over that had been under the guidance of someone like David is pretty special for us.