With the new year, brings new beginnings, and Porsche is revving up its relationship with Vietnam by opening its new Porsche Studio in the country's capitol, Hanoi. The Porsche Studio not only marks the first of its kind in Vietnam, but also the first in the world to feature the brand's newest design concept.
As one of the fastest growing markets for the brand in Southeast Asia, Vietnam also boasts one of the youngest customer demographics in the Porsche world, setting to record one of the highest GDP growth rates in Asia Pacific this year. Porsche Studio is geared to elevate the brand experience for the next generation of Porsche owners by tapping into this younger audience directly in the city centre of the vibrant yet classic Hanoi.
Located at Capital Place, Porsche Studio Hanoi features the brand's retail concept "Destination Porsche" for urban locations. Visitors of the new studio can experience the brand in a contemporary,  boutique-like atmosphere with a lifestyle focus, while immersing themselves into Porsche's heritage and their efforts towards electromobility. In addition to selected exhibited cars, the Porsche Studio will also include a dedicated space for art installations and creative exhibitions by local artists that reflect the company's innovative spirit and commitment to sustainability.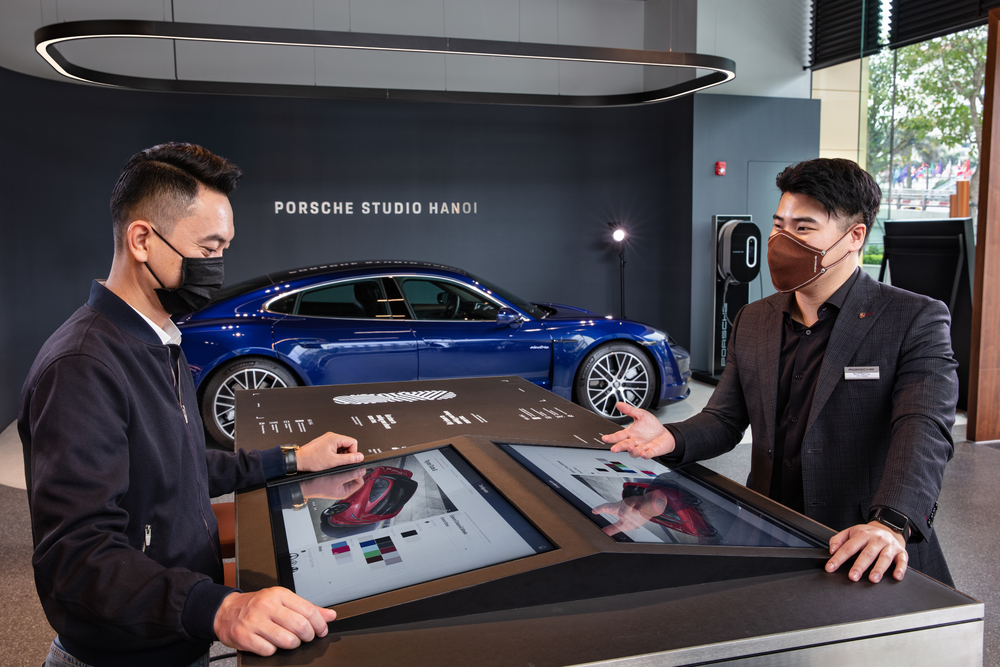 The new destination also offers a separate area for the configuration and purchase of Porsche sports cars, where customers can comfortably receive advice, undisturbed in a private environment. Independent selection at a new configuration table is also possible, which also serves as a projection surface for viewing the configured vehicle in augmented reality.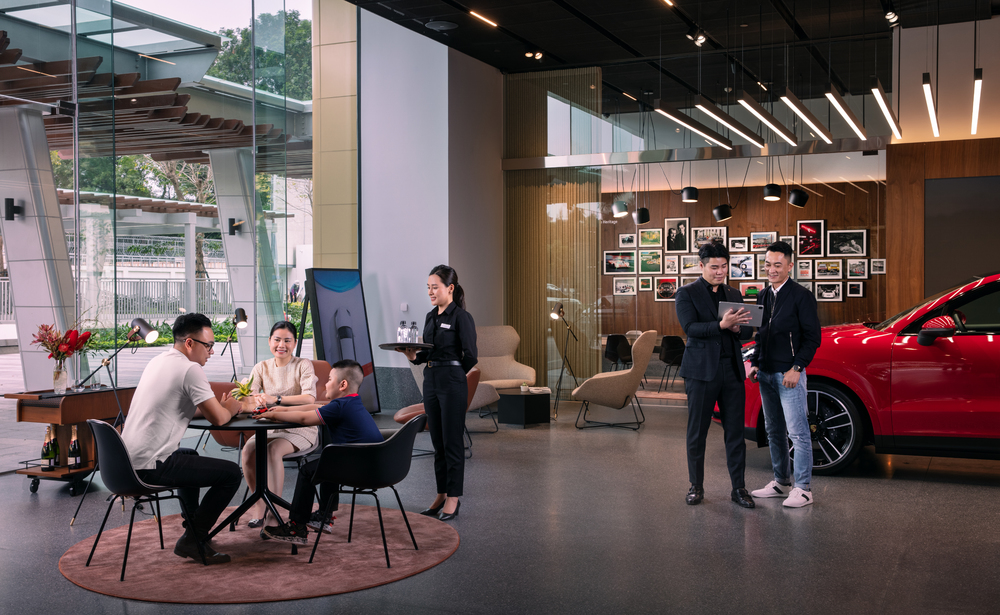 For easy and convenient charging of electric sports cars, the brand's global charging network Porsche Destination Charging with also be included in the studio in the near future.
Photos: Porsche