Porsche has announced the opening of a pop-up exhibition named #DrivingTomorrow via a virtual launch event on Tuesday, which will be held at Singapore's famed Jewel Changi Airport for a limited time only.
In celebration of the automaker's constant innovation, the exhibition will explore the marque's journey towards electromobility and sustainability, as well as its forward-thinking solutions through the years.
"The mindset of shaping the future of the sports car, with enthusiasm and conviction, has always propelled Porsche forward throughout our history. The #DrivingTomorrow exhibition is therefore an invitation to join us as we look back at our proudest innovations in electromobility, and unite our traditions with a sustainable future," said Arthur Willmann, Chief Executive Officer of Porsche Asia Pacific.
While international borders remain closed, we had privy to 3 not-to-be-missed highlights from the exhibition for your socially-distanced viewing below.
The future of electromobility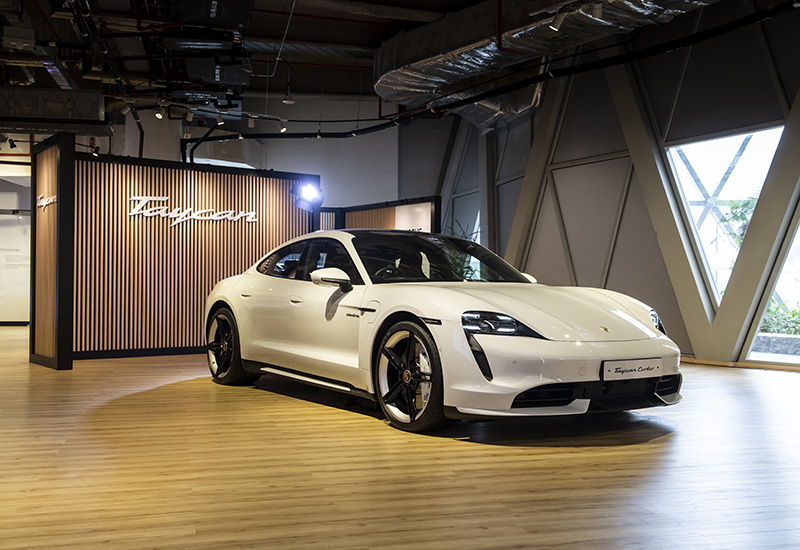 Electric cars or EVs only started getting a bigger slice of the automotive market in recent years, but Porsche already had a headstart back in 1898. This was the year when Ferdinand Porsche designed the fully-electric and revolutionary Egger-Lohner Phaeton C.2, a model far ahead of his time.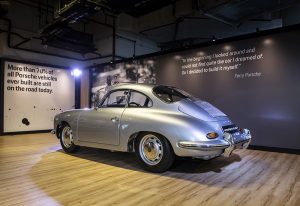 The marque continues to set the standard for electromobility in sports cars, as modelled by the Taycan (which launched in APAC this time last year and in Malaysia last September). Visitors will get to experience a VR test-drive and see the award-winning model upclose at the exhibition, displayed alongside the Porsche 356. This marks the first time that the first Porsche sports car will meet the first all-electric Porsche – a mirror of the brand's heritage and future.
The forefront of sustainability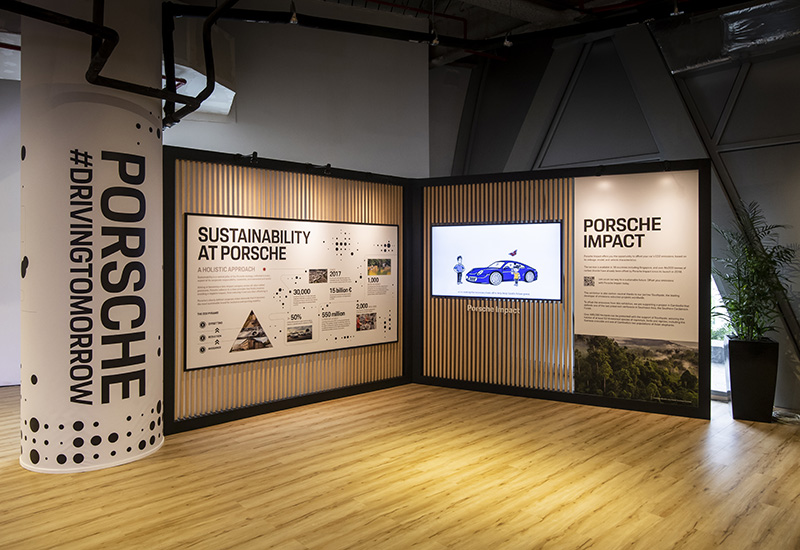 In pursuit of becoming the most sustainable brand for exclusive and sporting mobility, Porsche has invested 15 billion euros into electrification, sustainable production and digitalisation. As a result, the brand claims to have "more than 70 per cent of all Porsche vehicles ever built still travelling on roads across the world today."
The exhibition will cover these efforts extensively, as well as new initiatives like Porsche Impact, which enables customers to offset their carbon footprint and fund projects that are committed to a more sustainable future.
The Porsche you've never seen
Lastly, visitors will get a glimpse of the brand's design process – from the very first drawing to the finished model for series production – as seen through excerpts from the book "Porsche Unseen". The recently published book details design studies from 2005 to 2019, which have until now been kept under lock and key.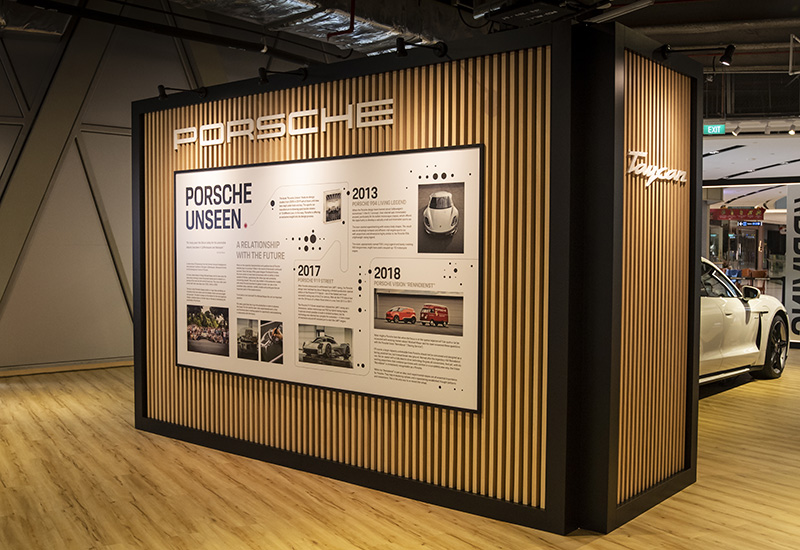 The #DrivingTomorrow pop-up exhibition is located on level two of Jewel Changi Airport. Visitors with kids can also share an interactive experience with Porsche mascots, Tom Targa and Tina Turbo. Entry is complimentary, from 10am to 10pm daily, from 18 December 2020 to 16 January 2021.
Photos courtesy of Porsche