Born in 2002 in Piaget's High Jewellery collection, the Piaget Rose is one of the most iconic symbols in the Maison's jewellery collections, having taken centre stage on everything from elegant gold and diamond bouquets, to whimsical designs featuring precious gemstones.
This year, the Maison introduces six new limited edition pieces in celebration of the emblematic flower. But before we get into that, let's quickly dive into what exactly makes the Piaget Rose so dear to the brand.
It's rooted in Yves Piaget's love for flowers and roses
President of the brand Yves Piaget grew up around wildflowers in La Côte-aux-Fées in Switzerland, which sparked his fascination and love for flowers. One of the fondest memories of his childhood is being enchanted by wild roses called églantines (sweet briar), that would grow at altitudes of 1,000 metres. This interest would eventually blossom into inspirations for some of Piaget's most beautiful jewellery collections since the 1960s, and led him to become a member of the jury for the 1976 Geneva International Competition of New Roses.
It's named after an actual flower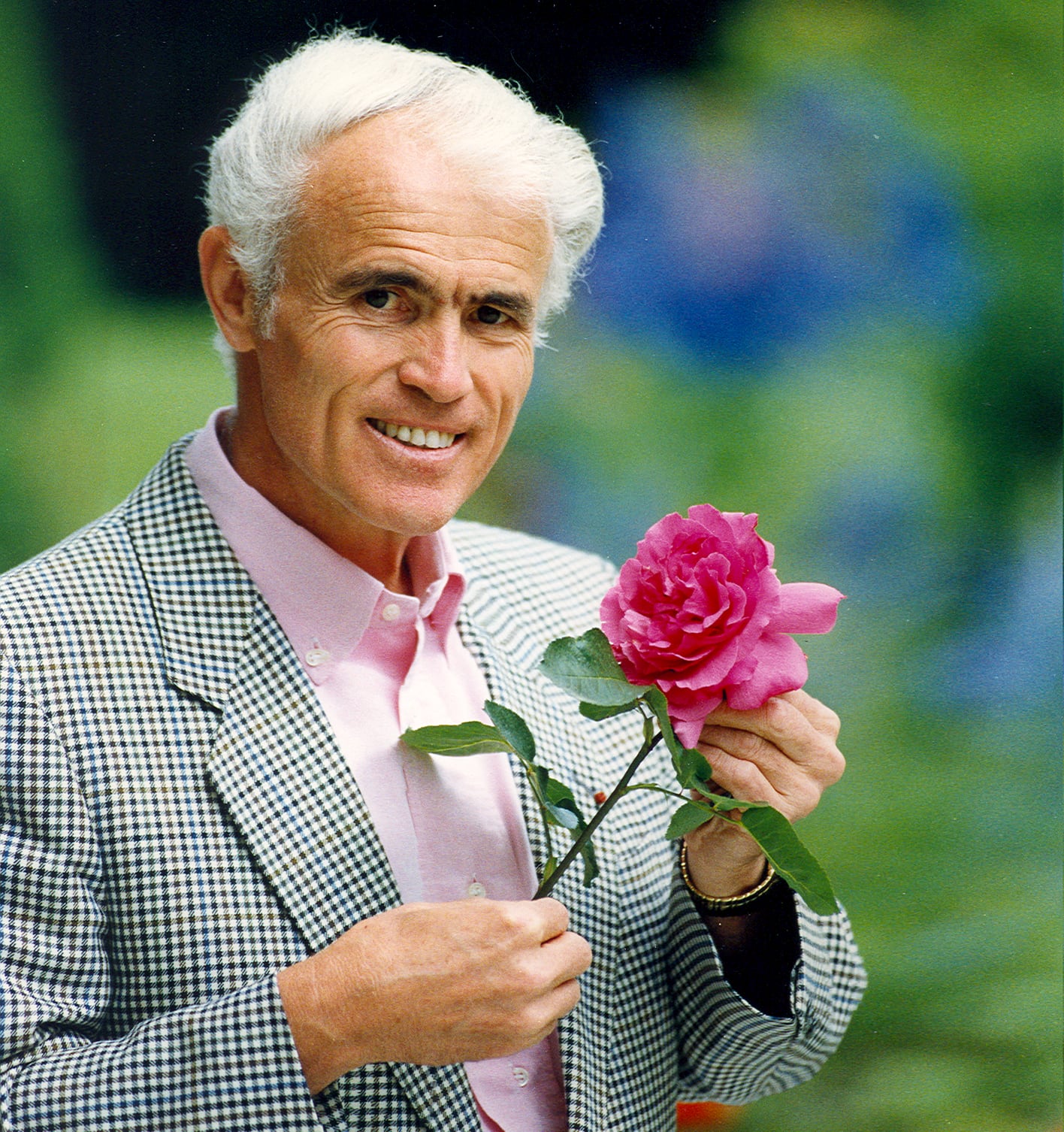 The Piaget Rose is real. It's based on a rose named after Yves Piaget that comes in a unique and vibrant shade of fuchsia. The rose is appreciated for its peony-like large blooms that boasts 80 layers of petals, and a delicate fragrance with citrus notes.
The Piaget Rose is a true testament to Yves Piaget's lifelong passion for roses. He had rose growers Maison Meilland create the rose, and the blossom won the International New Rose Competition in 1982. In honour of this gesture, Yves Piaget would then offered an 18-karat gold, life-sized rose to each new winner of the competition for the next several years. Since then, he's created the Monaco International Rose Competition, which awards a trophy donated by the Maison Piaget.
To honour the emblematic flower, Piaget welcomes new rings and watches to this blossoming collection, with each delicate piece demanding the highest levels of savoir-faire, depicting a whole lavish bouquet of Piaget Roses.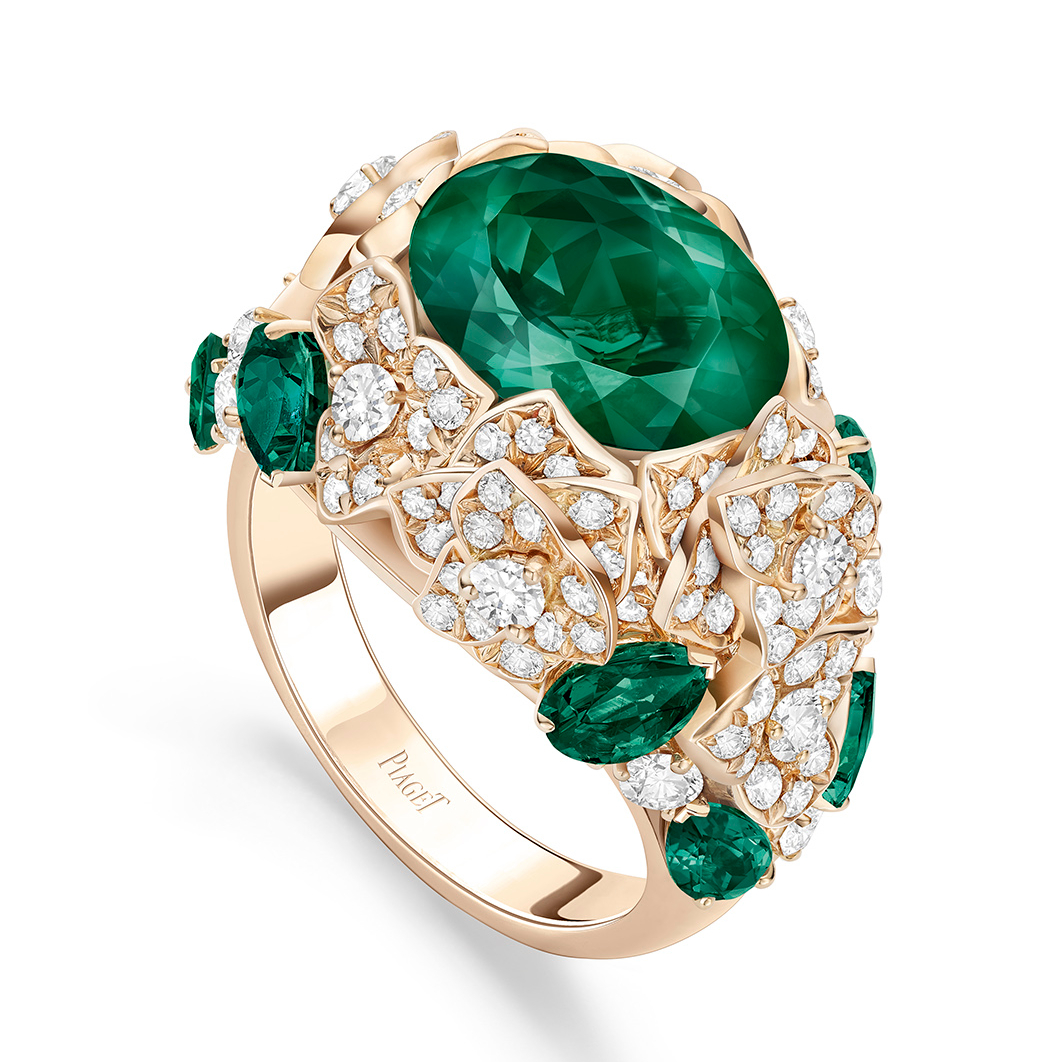 Two delicate-crafted rings join the collection in a choice of pink – after the vibrant colour of the Piaget Rose petals; and green – for the deep hue of the flower's foliage. An oval-shaped green or pink tourmaline of approximately 5 carats takes centre stage on the ring. Both rings are surrounded by 154 brilliant-cut diamonds set on 18K rose gold and white gold flower buds respectively, as well smaller oval and pear-shaped tourmalines that correspond to the main gem.
Each layer of the rose petals is meticulously finished and set before being mounted on the ring in an asymmetrical design. The original setting is inspired by the marque's high jewellery creations, which includes a delicate Rose ajourée openwork décor that can be found hidden on the back of the ring. To further reflect the skill and craftsmanship required, it's worth nothing that each ring takes an impressive 50 hours to complete.
Altiplano – Rose Bouquet Métiers d'Art
This year, Piaget brings the art of gold engraving, glyptography (micro-sculpting), enamel, and ornamental stones to four new limited edition 36mm Altiplano timepieces to the Piaget Rose collection.
Each of the four dials depicts a bouquet of Piaget Roses that have been expertly worked on by enamel artist Anita Porchet and watchmaking artisan Dick Steenman. Together, they utilised gold, imperial jasper, coral, chrysoprase, mokaïte, enamel, and mother-of-pearl to combine with Piaget's ultra-thin 430P movement – resulting in the mesmerising timepieces.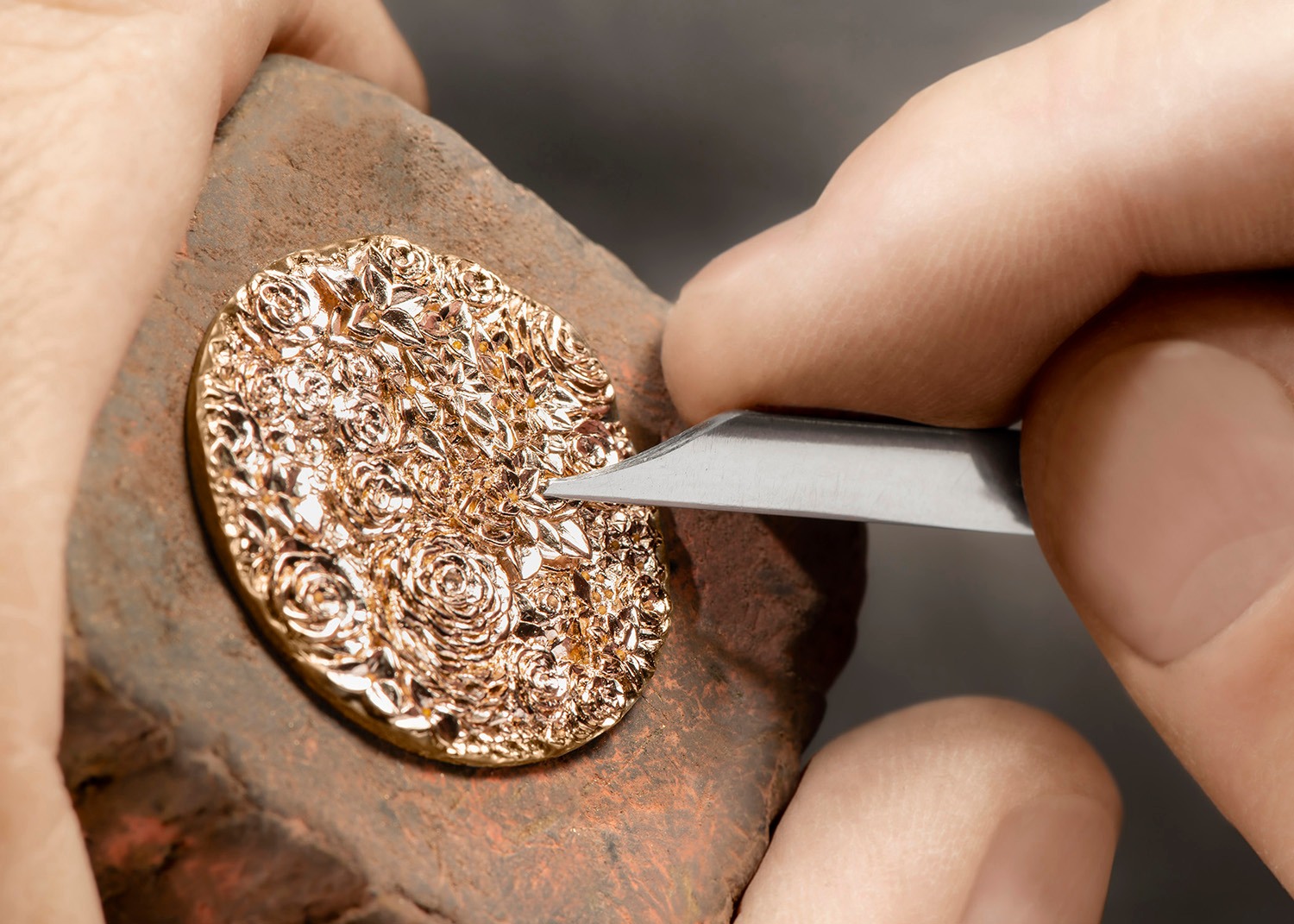 It takes at least a month of careful work to complete each dial, with Dick Steenman first sculpting and engraving each miniature Piaget Rose in gold, before Anita Porchet adds the exact hue through enamelling based on the stones sent by Dick. Once the enamel is completed, the elements are returned to Dick who works the glyptic of each ornamental stone and re-sculpts the edges, before hollowing out the centre of the flowers to prepare them for gem-setting and assembling.
The watches all come in 18-karat gold cases set with glimmering baguette-cut diamonds, with three of the four timepieces adorned with ornamental stones as well as pink sapphires, green tsavorites, and diamonds. As for the fourth one, it features an engraved solid gold dial adorned with pink sapphires, amethysts, and diamonds. Each watch is limited to eight pieces.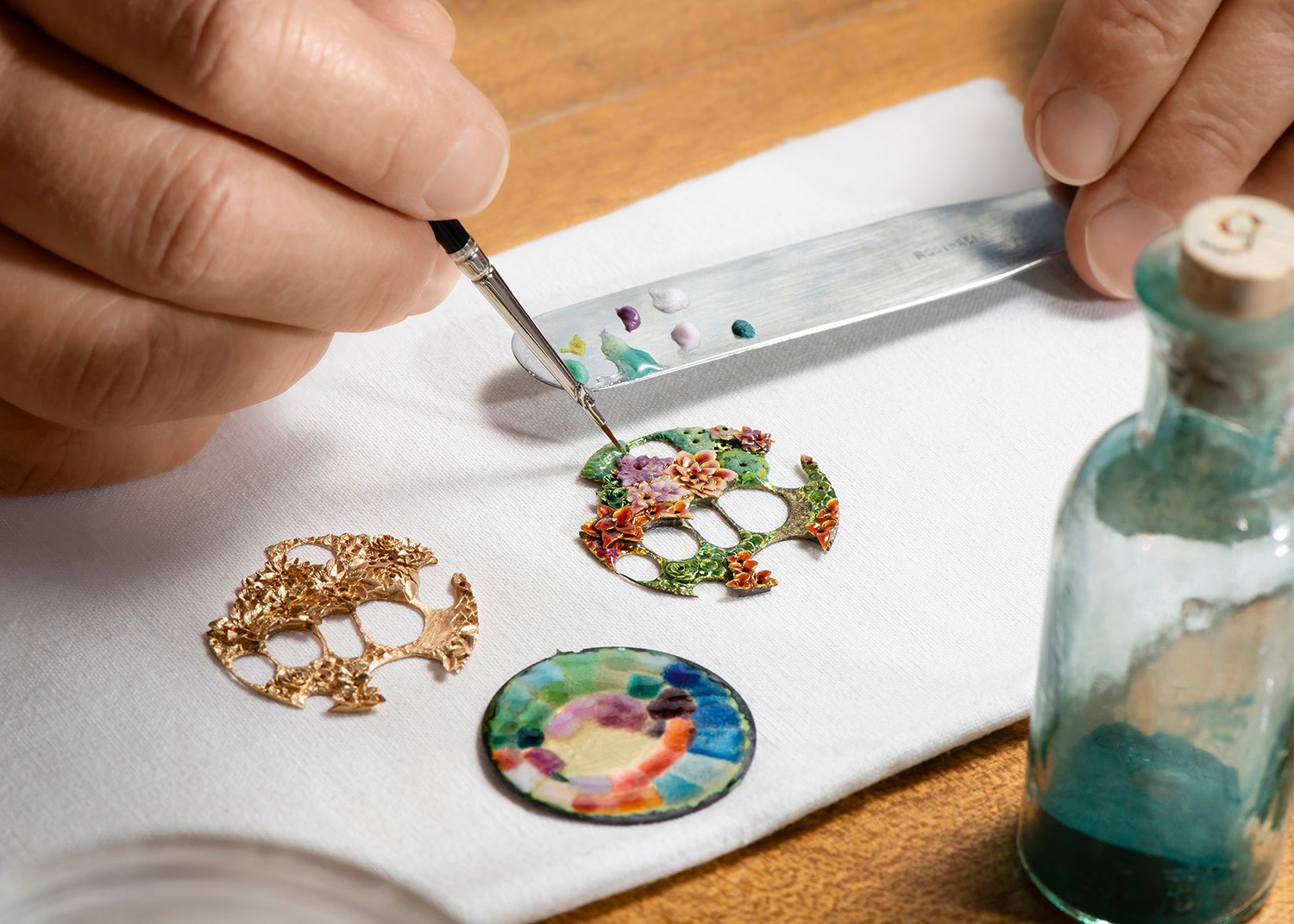 Discover the full collection by visiting the official Piaget website.
Photos: Piaget