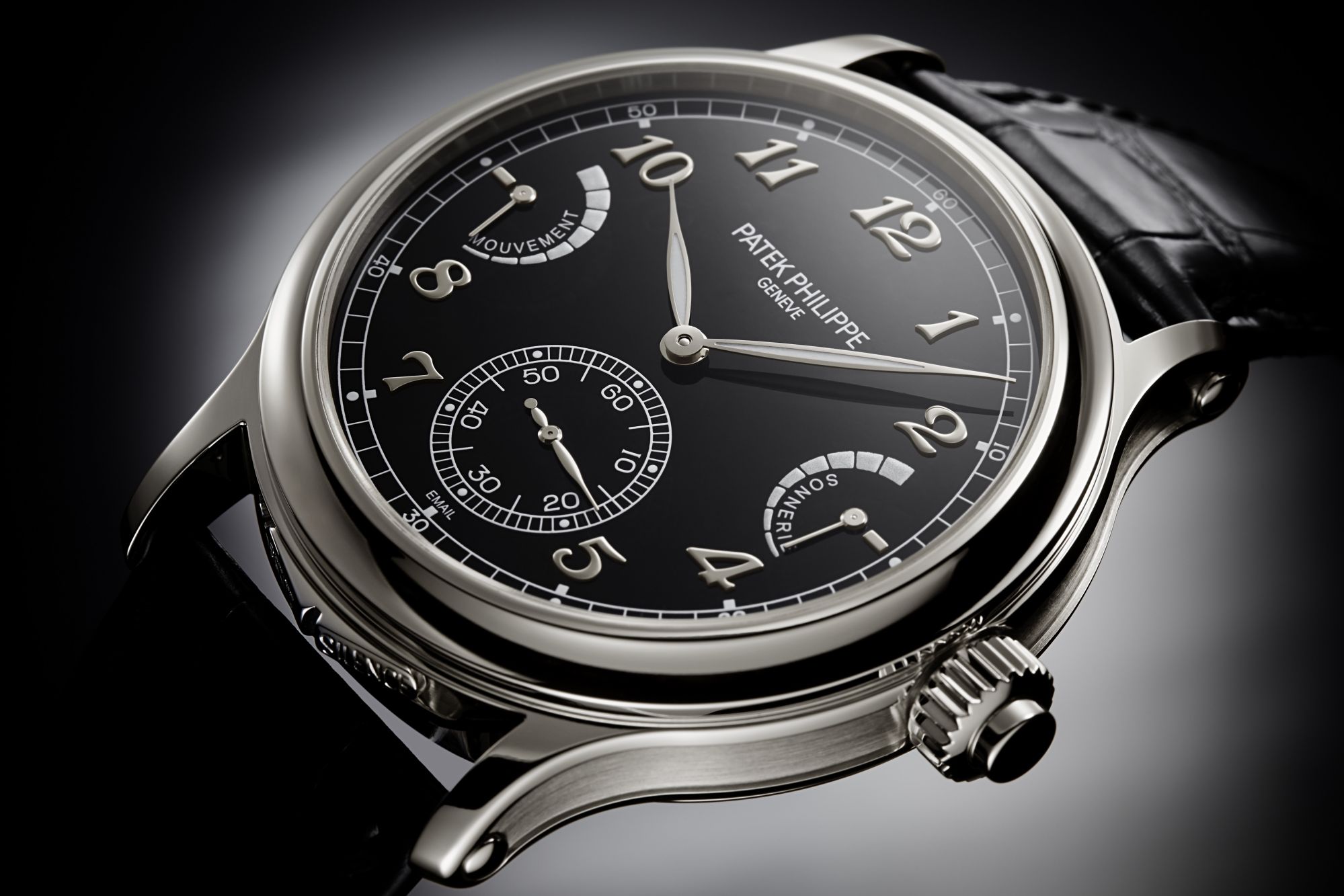 Patek Philippe has always been known for its beautiful and complex timepieces, including unique complications such as the grande sonnerie used in the Ref. 5175 Grandmaster Chime.
This November, the Swiss manufacturer surprises chiming watch purists and aficionados with the unveiling of its Ref. 6301P Grande Sonnerie, a 44.8mm wristwatch that, for the first time, comes with a grande sonnerie, petite sonnerie, a minute repeater, and a patented jumping subsidiary seconds.
The Ref. 6301P Grande Sonnerie is powered by a new 703-part movement that's housed in platinum and a black dial in grand feu enamel. Two tandem-connected twin mainspring barrels are added to the calibre GS 36-750 PS IRM, with one for the going train, and the other for the chiming mechanism. This provides the movement with a 72-hour power reserve and 24 hours for the strikework. Another first for the watchmaker is its sapphire-crystal case open back, which allows the wearer to fully admire the calibre.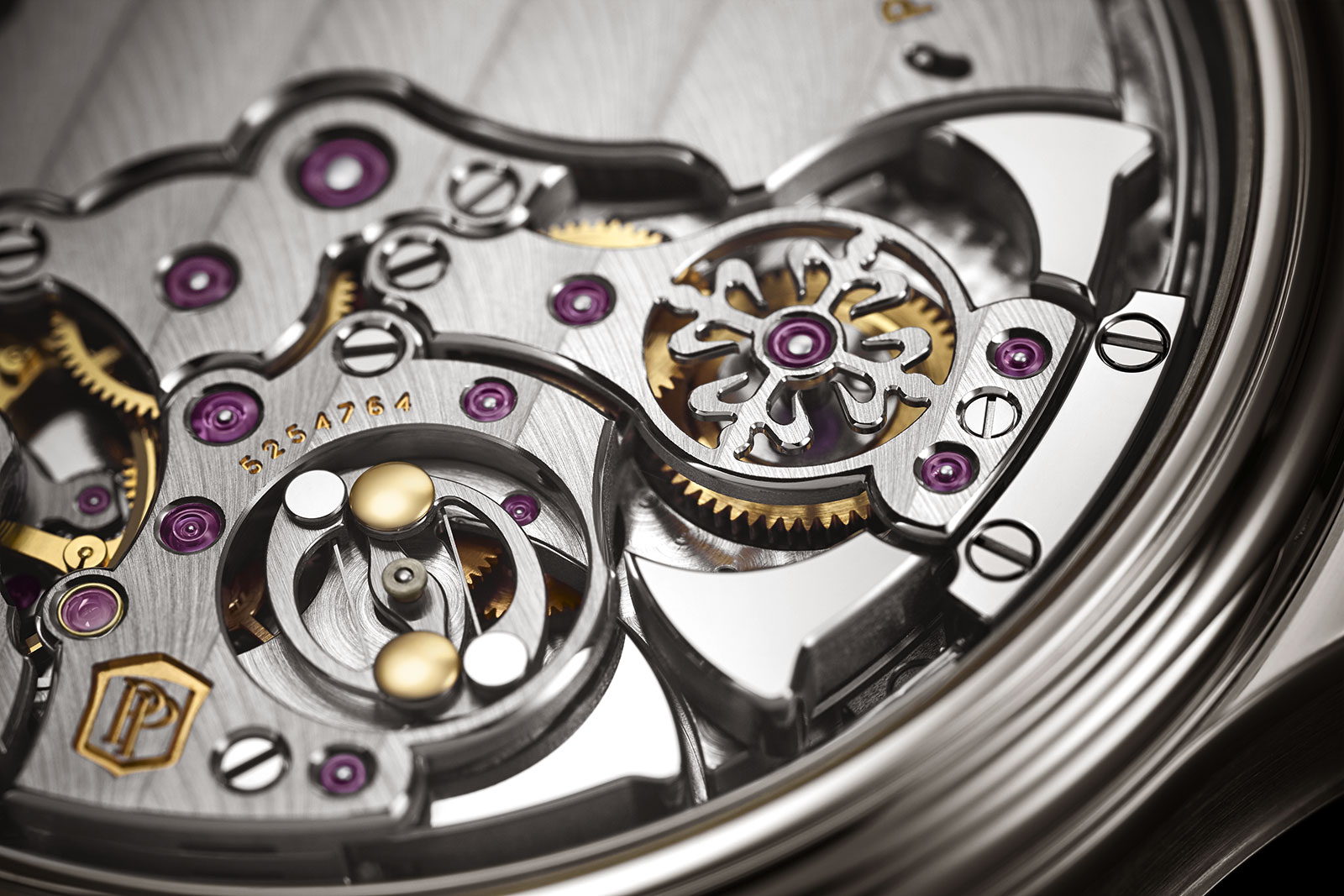 What makes the striking chimes of this timepiece so remarkable is the use of Patek Philippe's three-gong configuration, since most chiming systems typically only use two. The hours strike on the low-pitched gong, and the quarter hours come in a three-strike high-low medium sequence. The Ref. 6301P Grande Sonnerie also features two new patents for its chiming functions, a silence mode that disengages the grand sonnerie's power flow to to eliminate its energy consumption, and a single slide switch that allows the selection and activation of the strike mode.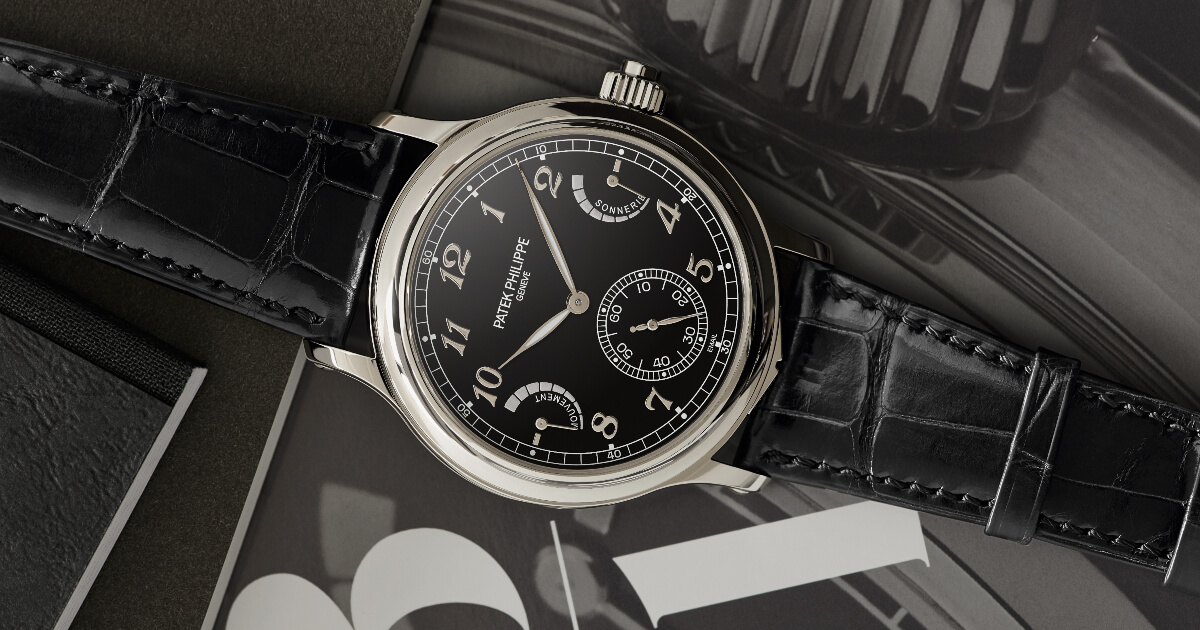 Finishing off this elegant timepiece is a hand-stitched alligator leather strap with square scales and a fold-over clasp. Together with the bewitching midnight dial, 18K gold dial plate, and gold-applied Breguet numerals, the Ref. 6301P Grande Sonnerie is set to chime its way to your heart.
For more details, click here.
Photos: Patek Philippe