Panerai and Singaporean-American tech and gaming company Razer are joining forces in an effort to protect our oceans.
The collaboration was made official at RazerCon 2021 this week, along with a series of other sustainability partnerships Razer announced. As a result of the partnership with Panerai, it was announced that a limited-edition, co-branded timepiece made from sustainable materials will be released in 2022.
"We have great ambitions around sustainability, but we also know that while there's plenty we can do, we can't do it all alone," says Min-Liang Tan, Chief Executive Officer of Razer, during his keynote address. "That's why collaboration is key for us at Razer, and we are thrilled to partner with Panerai on very important initiatives that will not only benefit consumers, but also the planet."
Joining Tan during the speech was Panerai CEO Jean-Marc Pontroué, as well as Panerai's brand sustainability ambassadors Mike Horn, Jeremy Jauncey, and Li Yifeng in a special appearance.
Reiterating its commitment to the environment, Razer offset all carbon emissions generated by viewers tuning into the live stream for RazerCon 2021. As the first ever carbon neutral gamers' online event, this year's conference further sought to inspire viewers to preserve the oceans with a dedicated ocean literacy workshop.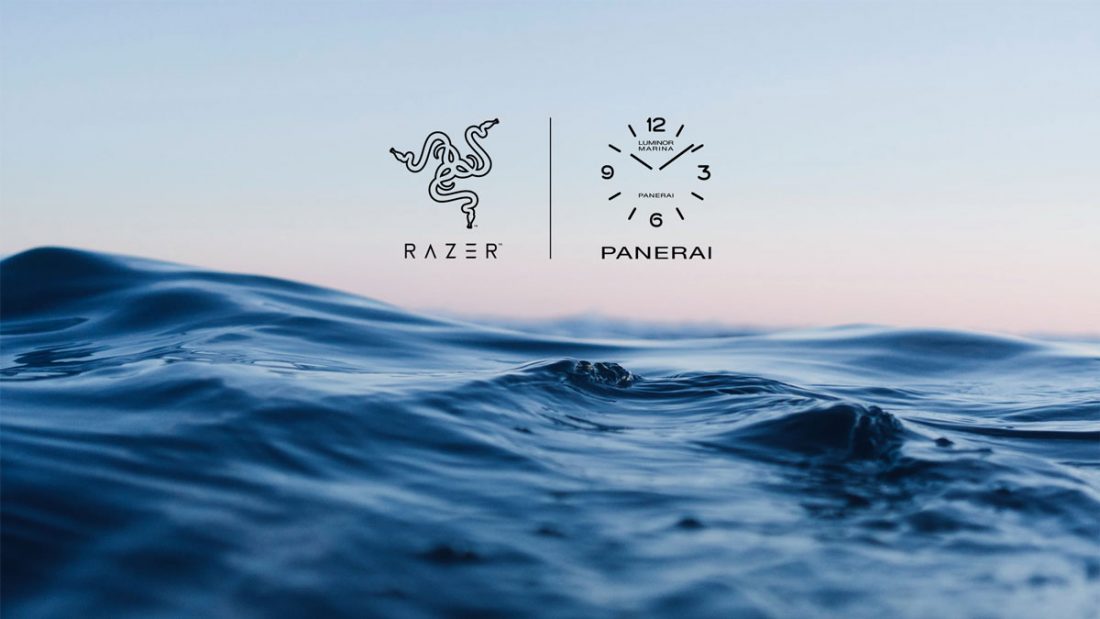 Italian watchmaker Panerai has long maintained a deep connection with the ocean, having began working with the Italian Royal Navy in 1935 to develop and test tools for underwater military activity. 
In addition to a collection of exceptionally made, high-strength diving timepieces, the brand most recently released a limited edition skeletonised automatic movement model in collaboration with BRABUS.