Kensington Palace has released the royal announcement that the two are officially engaged.
A royal wedding is coming our way!
After months of speculation, all the rumours surrounding Prince Harry and Meghan Markle potentially getting hitched have been put to rest. Kensington Palace has released the royal announcement that the two are officially engaged.
Tongues have been wagging since Meghan quit the cast of Suits, the legal drama she has been starring in since 2011. Things were brought up a notch when bookies all over the UK suspended bets on another royal wedding, which is as good as a confirmation.
Here's everything we know about the engagement so far.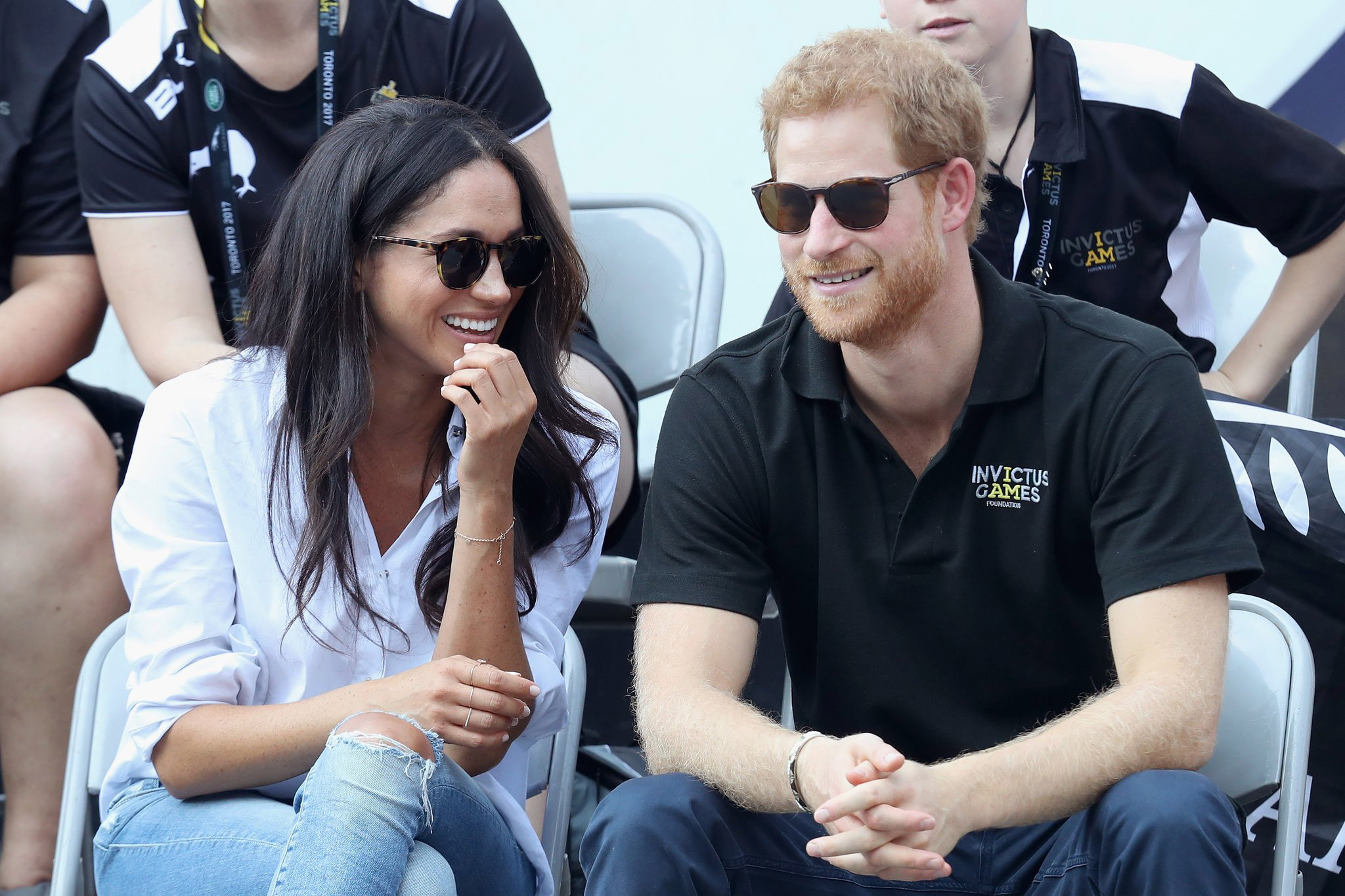 They met back in July 2016 when Harry was in Toronto – where Suits is filmed – to launch the Invictus Games.
They kept things under wraps and only came out into the public eye in November 2016 when the Palace confirmed that they were dating.
Meghan subsequently came under severe media scrutiny in pickings of heavy racial undertones in the weeks that followed for her mixed parentage – her father is white and her mother is black. This prompted Harry to step in and release a statement for the press to leave her alone and "pause and reflect" before driving these storylines.
In September 2017, Meghan opened up for the first time to Vanity Fair about her relationship with Harry, saying "We're two people who are really happy and in love. We were very quietly dating for about six months before it became news, and I was working during that whole time, and the only thing that changed was people's perception."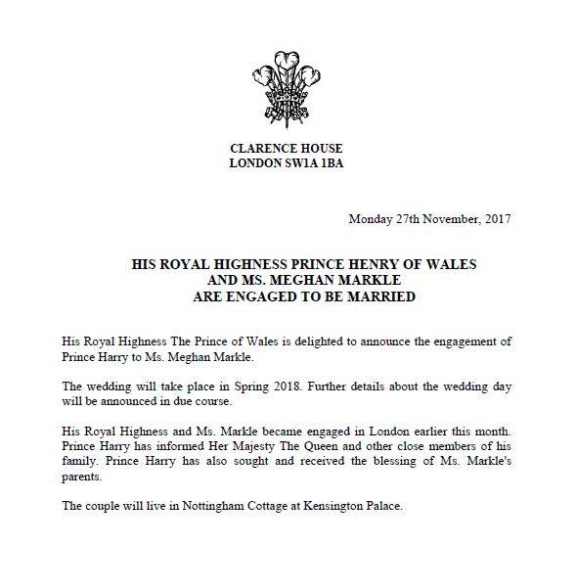 Even before the engagement announcement, Meghan has been arranging her move to the UK. Now that it's official, it is reported that she will be settling into Kensington Palace. Moving with her will be her two rescue dogs, a beagle named Guy and a labrador-shepherd named Bogart.
The pair are to be wed in spring 2018.
Meghan will gain the title HRH Princess Henry of Wales after the wedding because Harry's official name is actually Henry.
This could change in the event of the Queen making Harry a Duke instead, as she did with Prince William.
Royal historian Marlene Koenig speculates that the Queen will highly likely name Harry the Duke of Sussex on his wedding day, in which case, Meghan will be become HRH the Duchess of Sussex.