This interview is brought to you by Chopard and the Eagle Wings Foundation. In partnering with the Eagle Wings Foundation, Chopard wishes to promote a more sustainable way of life, while raising awareness of Mother Nature's timely needs. Chopard has pledged to work with the foundation to re-introduce the Golden Eagle to its natural Alpine habitat.
_____________________
Never one to sit back and do nothing, Nicholas Wong has taken it upon himself to preserve all he can in his own small way of the nature that gave – and is giving – him all that he has.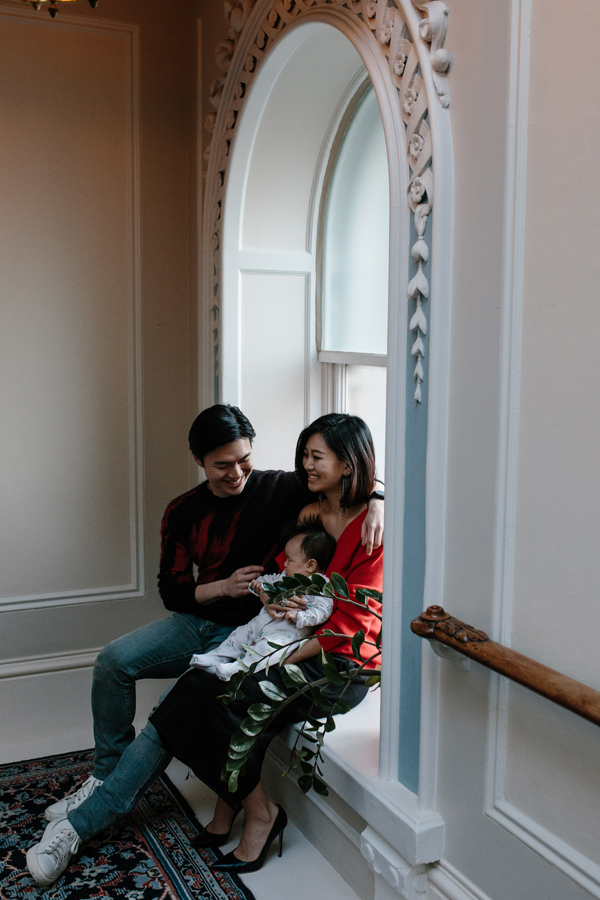 A lot has changed for Nicholas Wong since our last chat. Had we been awe-inspired by his fearless move to switch industries from finance in London to self-funded and -run hospitality in France, we're in for more.
He's tied the knot with wife Yevgeniya and welcomed first-born Lucas into the world, for one. He's given up life in London almost completely and added another property – a 15-room boutique hotel that's over a hundred years old – to his property portfolio, for another. But one thing remains unchanged: his love for the nature around him in his home of St Gervais Mont Blanc upon which he has built his life and that of his family's.
"It has been an unconventional pathway from Ipoh's Gunung Kledang to France's Mont Blanc," he observes. "I still love to ski and am looking forward to initiating my son Lucas and my wife Yevgeniya into the sport. However, my passion has evolved into a passion for everything outdoors with the family. During our long walks, we still get overwhelmed by the snowy mountain views against the everchanging backdrop of lush green forests or fall foliage as the season changes here in Mont Blanc."
He's had the privilege of skiing down and taking in some of the most breathtaking mountains in the world from  Zermatt in Switzerland to Chunkurchak in Kyrzygstan but he expresses gratitude to be able to call St Gervais Mont Blanc his "adopted home and workplace" everyday.
"I've had too many fond memories here on the same slopes with different guests," he explains. "There is a hard-to-explain excitement for me to witness first-time skiers' progress from intimidation to frustration and eventually jubilance when all the ski lessons come together. It's a privilege to be able to play a part in that since we opened our doors at Tropical Snowman."
Given everything which nature has given to him and continues to provide, the troubling global phenomenon that is climate change is fringing unsettlingly close to his radar.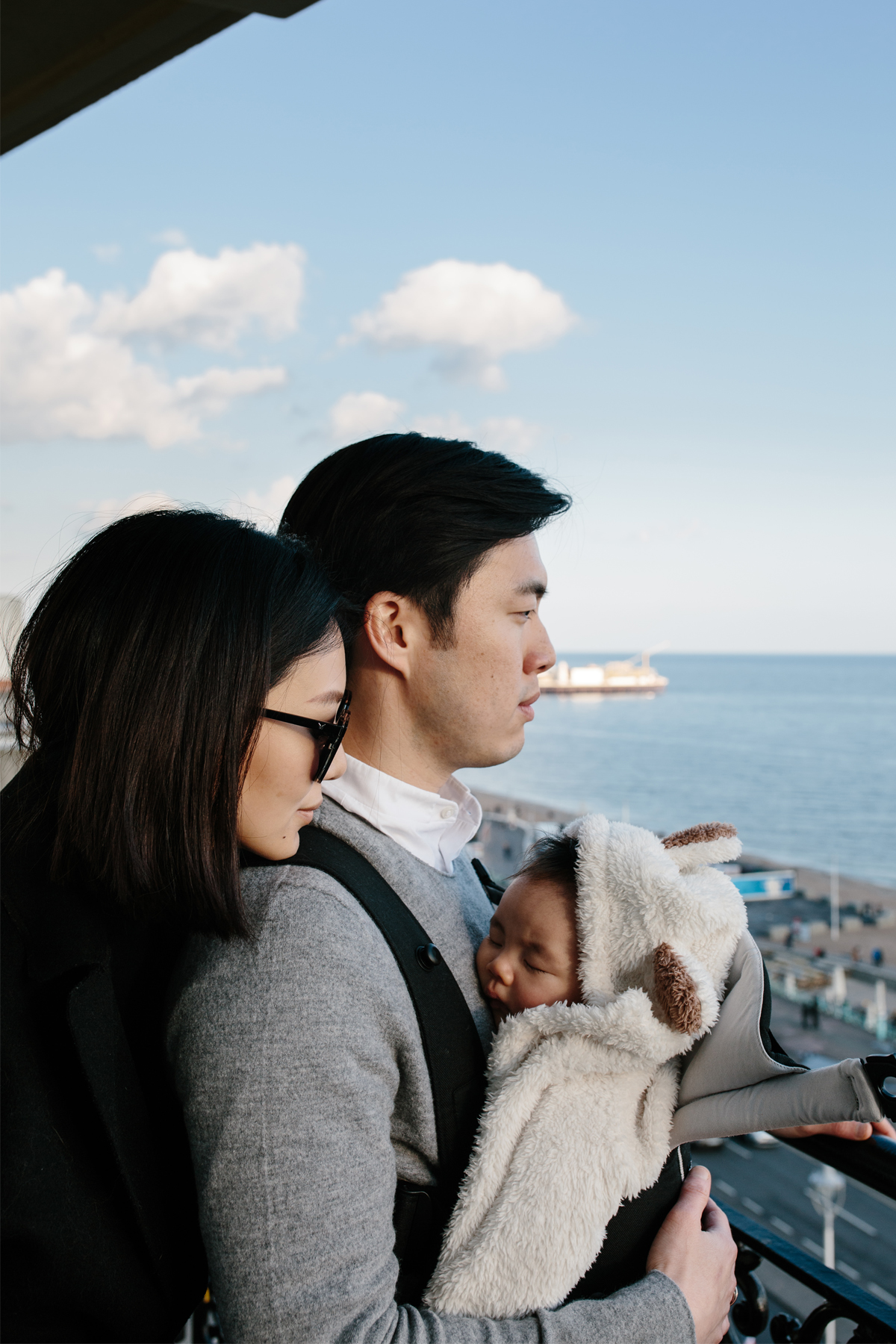 The signs
Unpredictable snowfall had plagued his favourite ski spots on the Alpines the past two seasons and extremely powerful summer storms had felled trees in and around his home in recent months. Ever level-headed, he is cautious about jumping to the conclusion that these are direct effects of climate change instead of mere weather anomaly despite the storm having been cited as the worst in the region since 2002.
"Having said that, if you are in the Mont Blanc region, one of the main attraction is the largest glacier in France named 'Mer De Glace (Sea of ice)," Nicholas tells. The glacier in talks is one in his personal favourite trails for long hikes, which affords some of the most extraordinary views to the Mer De Glace. Swarms of visitors around the world arrive everyday via the cog wheel train from the nearby Chamonix town to marvel in its glory.
"From the main viewing deck, there is a photograph of the glacier as taken from the same spot in 1920 and it is a vast contrast against what was in front of us," he verbally paints for us. The glacier has now retreated over 2km since 1850 and you'll have to walk down almost 30 storeys of metal staircase to access the ice grotto. It was only three steps away back in 1988.
"It is a solemn reminder to not take mother nature for granted," he says. "Away from the rising sea levels and all the other natural phenomena intertwined with retreating glaciers, my overwhelming emotion is one of sadness; while I cannot imagine how this magnificent natural wonder was even more magnificent in the past, it pains me to project that it will deteriorate even further when it is my children, and their children's turn to see it."
The efforts
Never one to sit back and do nothing, Nicholas took it upon himself to preserve all he can of the nature that gave – and is giving – him all he has. He turns to what he knows best: business.
"We have acquired a hotel building that is over 100 years old and are attempting to bring it up to modern standards," he shares. "We want to maintain the affordable luxury concept for our guests and will implement various methods to be plastic- and waste-free."
More than just another business venture, the upcoming hotel will be an extension of Nicholas' personal values. Personalisation continues from when he started his first Tropical Snowman Chalet, so operations will take on the model of a big family house with 15 personable rooms and a large kitchen so there's a heart to the home away from home.
Said battle against plastic and single-use waste will come in the form of homemade toiletries for guests as well as amenities made of alternative materials such as glass or steel. Environmentally-friendly cleaning agents are also in the books to reduce the property's carbon footprint. This goes hand-in-hand with the vegetable garden he has planned for a proper farm-to-table experience to go with the entire zen and minimalist design of the place, highlighted by cradle to cradle furniture and held together by a conservatory, living walls and vertical gardens. The entire place will also run on solar energy for clean power.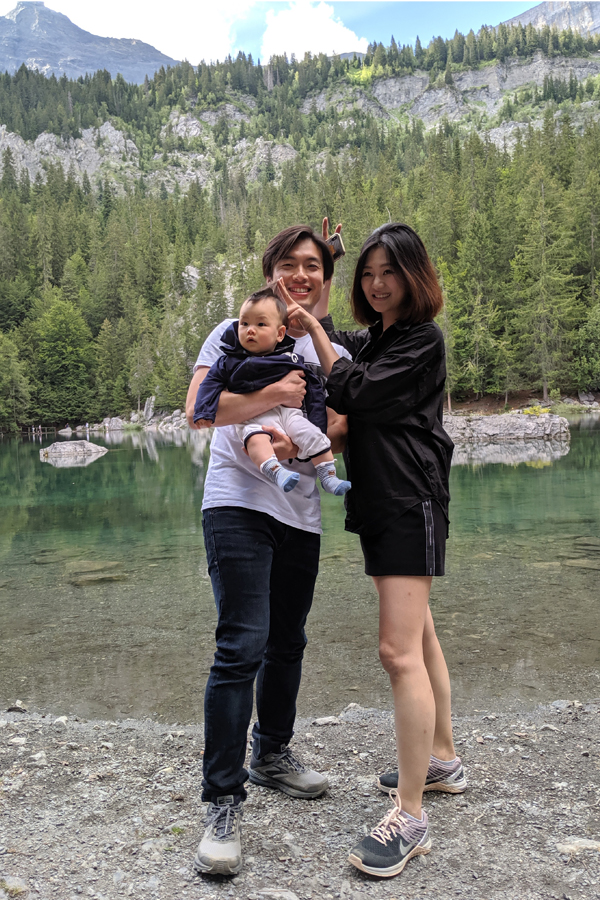 Nicholas and Yevgeniya love spending time outdoors with son Lucas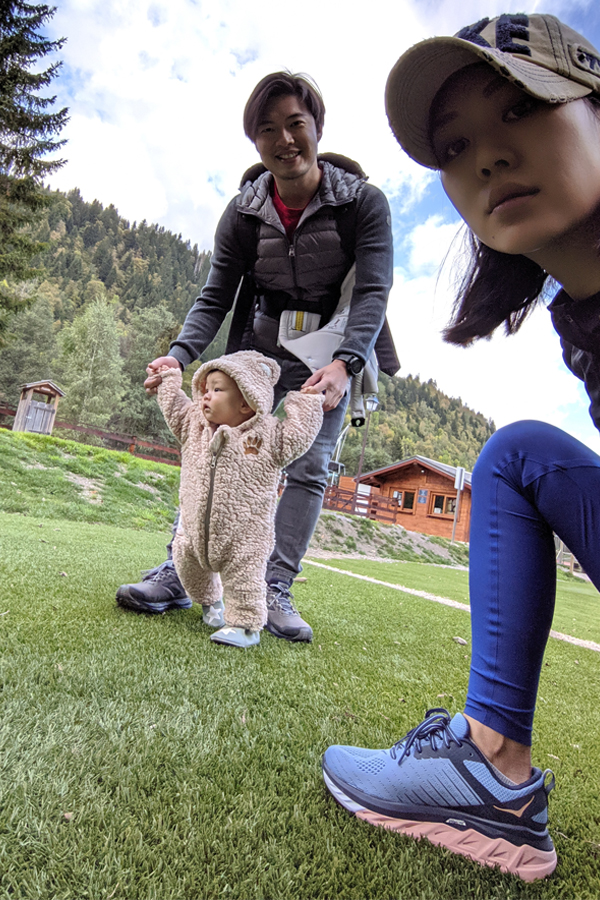 Nicholas' passion for skiing has evolved to become a love for all things outdoors with his family
Yevgeniya and Lucas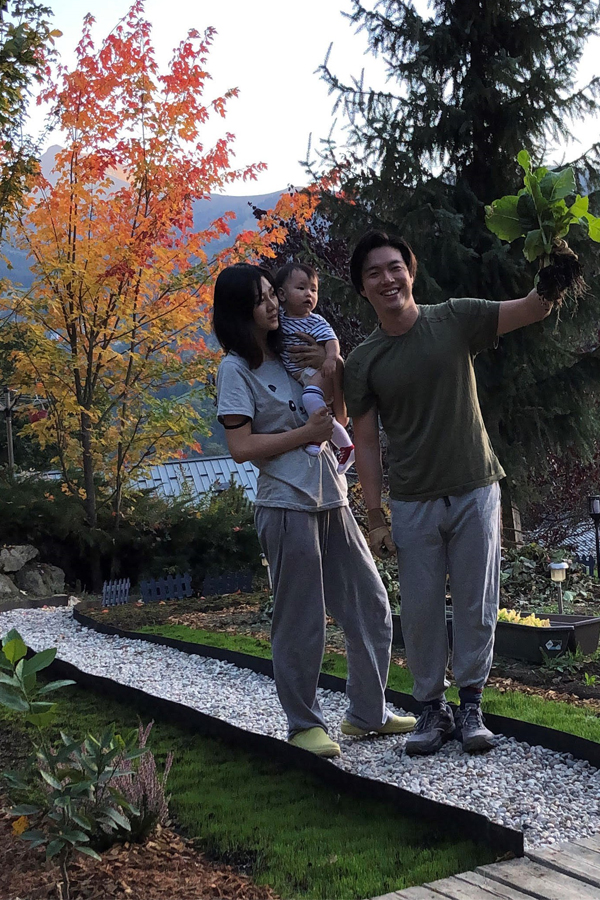 Nicholas is very proud his little vegetable patch, from which he recently enjoyed the spoils of his first harvest
(Swipe left to see more)
A taste of home comes on the F&B front. "We aim to bring some tropical and Asian flavours and deco to the French Alps, while paying homage to everything local and fresh," he teases. "This will be our first experience managing hotels and restaurant and so we are partnering with a prominent restaurateur in Malaysia who will impart wisdom on operations."
He recognises the huge amount of waste produced by the F&B industry and hopes to be the outlier with his restaurant. "Zero waste in the restaurant is a monumental undertaking without compromising quality and guest experience. Having separate menu and price points can encourage more creative usage of off-cuts and seasonal ingredients," he shares.
He understands the skepticism that may come with this dream of his. "Us aiming to be sustainable may sound contradictory as a key market for us are visitors from the far east who will incur a massive carbon footprint to come stay with us," he acknowledges.
But that doesn't mean he's not going to still try. "Our mission is to do the small things differently to promote increments of sustainable literacy when our guests stay with us. After all, aren't we supposed to be more open minded when we travel?" he resounds.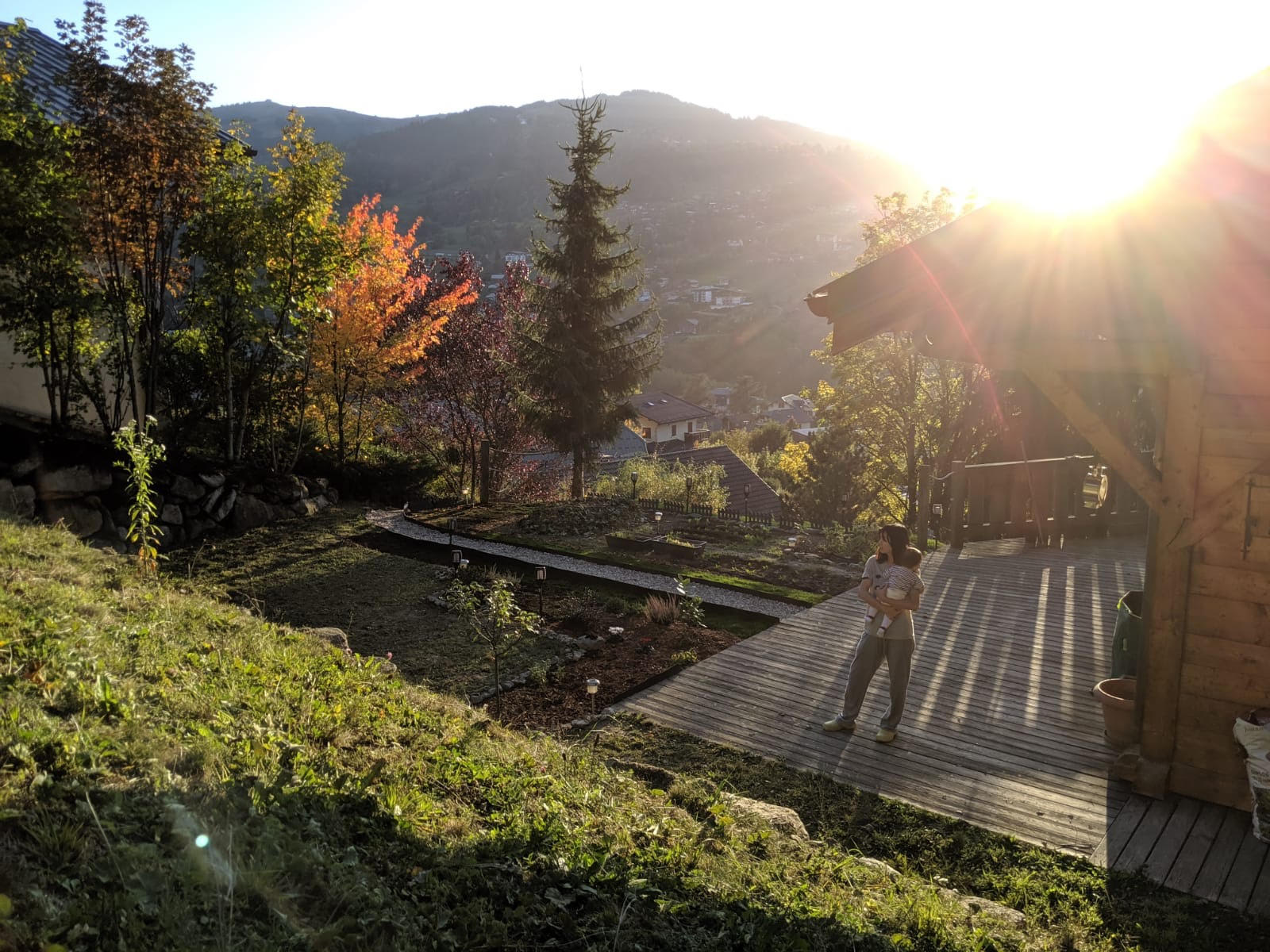 The cause
As a father to a young son, the new hotel and its many features are but a beginning for Nicholas to make the world a better place, if not for Lucas, then for all those who would come after him. Nicholas' ambition is big but he is careful not to get led away by them. He believes, still, that the biggest and most effective change needs to come from within.
"It is our daily consumption choices and decisions that matters the most as they have the strongest inertia to bring about positive changes in managing climate change issue, which is also, in my opinion, an economic scarcity issue," he opines.
He cites our increasing awareness on limited commodities and the finiteness of the planet from resources to 'space' to store waste – a product of our massive consumption – as proof.
"We have known all along the finite nature of non-renewable energy. We are the world leaders on the issue as we are now more willing to seek greener options to avoid being trapped by high fossil fuel prices as the commodity depletes," he says.
Yet mere awareness is not enough. Identifying a problem is only the first step to solving the issue. An idea is worth nothing without execution to fruition. "Personally, I feel it is most effective to lead by example and doing our part," he lays it out. "There are countless improvements to our own home/workplace that can make our life more sustainable and people should focus more on that more. If more consumers demand sustainable alternatives, then businesses will have to adapt because of the adage 'Customer is always right'."
He adds, "It sounds a little cliché but sometimes the role model is within us."
Having said that, he cautions against becoming one's own enemy in helping an idea gain traction by being overzealous. "Despite the need for urgent actions and acknowledgement of the climate change issue, moderation is still something to be valued. Climate change is still a very young and polarising subject and strong opinions can sometimes create toxic and overboard discussions. In our quest for a healthier planet, we must not impose our beliefs or judge others."

The call to effort
Humans are, by nature, selfish creatures. A lot of what drives the entire human race is for and of self-preservation. Perhaps there can be good in this very selfishness to bring about a greater good. Climate change affects everyone and the generations after them. Climate change has the power to halt the continuity of our entire species.
"In my opinion, being engaged in the climate change issue is like being awake and tip-toeing in a house full of other people sleeping, something that I am well versed in now that I share the roof with an infant and breastfeeding mum," Nicholas breaks it down. "No one will say thanks, or even notice our extra efforts as we go about our daily business. But I think it is an instinctive, courteous and responsible thing to do once we realise that our actions have implications to others, human or wildlife, all living in the same house call Earth."
He thus implores for everyone who cares enough to do it for themselves and for no one else.
"What matters most is not what others will think but how good we will feel ourselves when we know we are doing the right thing for the environment and others," he believes.
Returning to his metaphor of tip-toeing in a house with a sleeping baby, he rings home his point. "Once I've decluttered my home, I realised how the mindless accumulation of stuff didn't bring about more long term satisfaction. The newfound sense of purpose to be greener and more sustainable in our daily decisions has steered us to feel richer, and healthier."
"It brought great joy to know that every little changes in our behaviour can bring about positive changes which our planet and society desperately needs now," he concludes.
He leaves us with a sombre reminder: "What Mother Nature gives, it can take away in a flash too. I truly believe that we are happiest when we are at one with nature. A small noticeable deterioration in our air, food and water quality is enough to affect our general wellbeing. Therefore, it is crucial to do everything within our power to preserve the harmony of nature."
Learn more about Chopard and its collaboration with the Eagle Wings Foundation at the official website here.
(Photos: Nicholas Wong)