Having grown up amidst mountains in Ipoh, Nicholas Wong found his biggest love amidst more mountains – a sharper, faster, colder kind– in the French Alps.
The first thing you'll notice about Nicholas Wong is his affable charm, underscored by an uncanny ability to make anyone feel at home.
Sit down for a conversation with him and you'll discover that he is as big a juxtaposition as the name he had chosen for his Alpine ski chalet located in St Gervais Les Bains, France.
The owner of Tropical Snowman Chalets prepared all his life to read medicine after his father's footsteps but ended up a banker in the Union Bank of Switzerland. He grew up in the warm sunshine of Malaysia only to wind up loving the snow in the Alps, first introduced to him by biggest love – skiing.
"Coming from Ipoh, I am accustomed to mountains and I've also found a piece of home here in the French Alps," he sums up the contradiction in one sentence, punctuated by his signature grin.
That polarity is but an indicator of the breadth of his interests and the extremities, the depth of his determination in carving his own path in fields that are not quite your typical.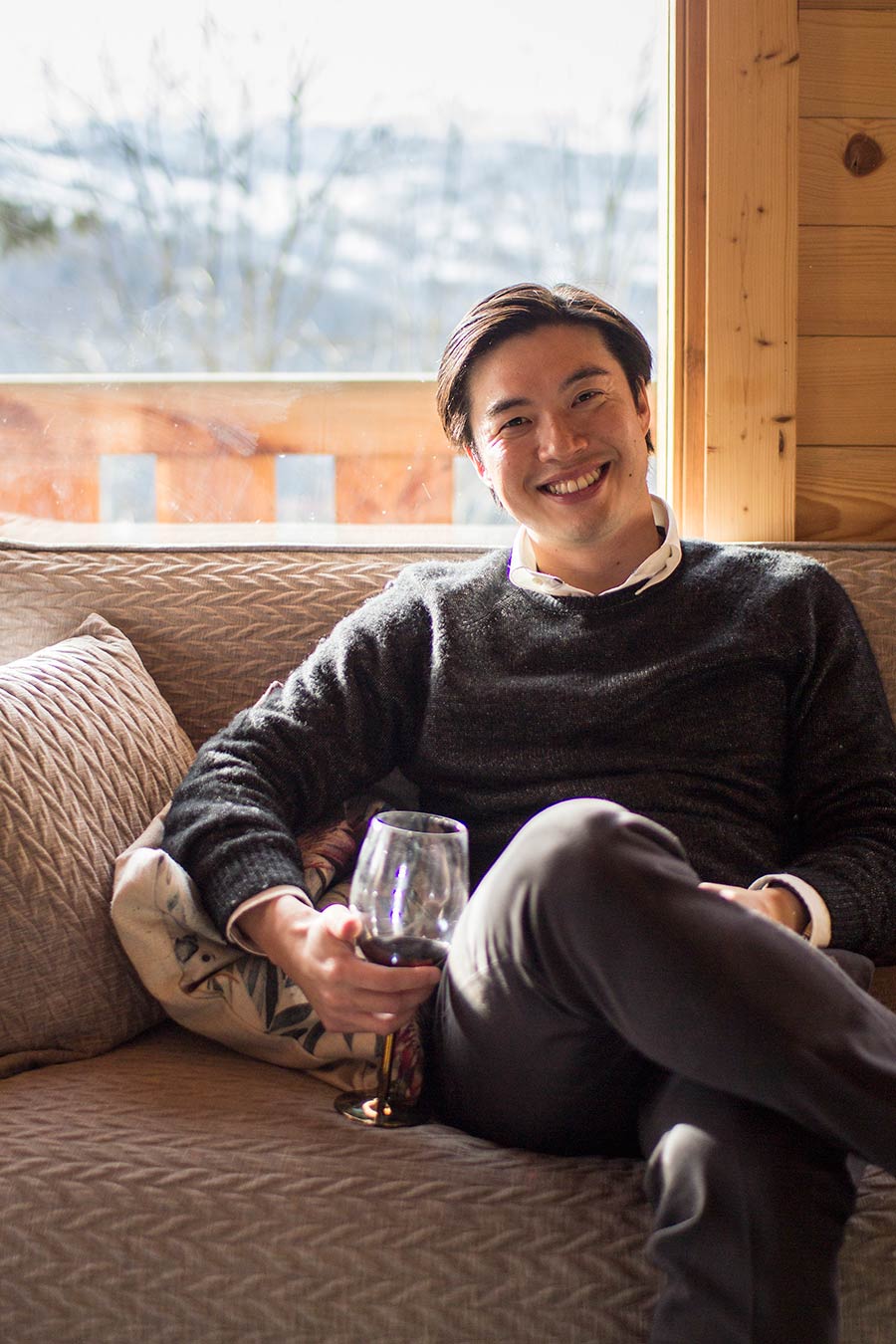 First fall is the hardest
As we speak, Nicholas is freshly back from a month-long excursion to Central Asia for – what else – skiing. Nothing exhilarates him more than the wind whistling by as he slices through snowy terrains with his knees steadfastly bent and feet skillfully propelling the two blades affixed to them to go faster, sharper. The higher the mountain, the higher his anticipation for it.
His first time on them however, was not such a pleasant experience.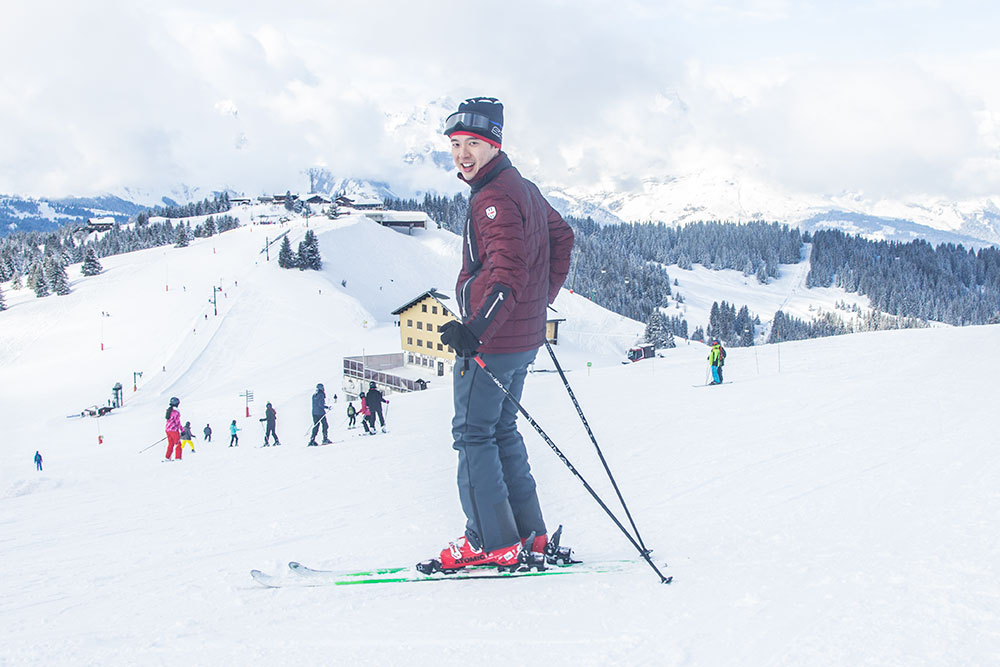 "I wanted to quit because I didn't enjoy it," he recalls that day in 2005 when he tagged a long a friend's family ski holiday to, incidentally, also France. "I had no instructor, I fell so many times and kids were whizzing by me. It was very difficult and intimidating because it was a foreign sport in a foreign climate."
"I sulked for a while, I threw a tantrum and told myself I didn't want to do it anymore."
It wasn't until one last run after a whole afternoon of trying that he chanced upon his break and learnt his biggest life lesson of all. He navigated the chairlift all by himself to that one last ascension and carved his first fall-free run. From it, he tasted the sweetest sense of achievement that would guide how he made a lot of his life decisions moving forward.
"It's really all in your head," he regales. "On your first time, even on the gentlest slope, you think you're going to die. You'll feel like you're going too fast when actually you're just crawling."
"But once you've done it, comes the part I like best. Once you pass this barrier, you realise it's no big deal. That's what I want to teach most people. It's a reflection of life, plucked directly from the slopes."
The skiing, hosting banker
Armed with the passion for getting more people into the sport, Nicholas set out searching for the perfect chalet that he can call his own and from which he can initiate more newcomers to the sport.
"Yes, there is a barrier, a lot of people don't know where to start," he explains. "You don't just fly somewhere, get into a taxi and get off at a place and start skiing. There is a little bit of initiation and that's what I want to help others do."
His hunt took him across 150 properties from Switzerland to France before finally settling on the 3-storey plot in St Gervais Les Bains. It took another two years before he finished renovating it to be fit for inhabitation and that was when he decided to leave the corporate life behind to host guests at the new contemporary space reflective of his own tastes.
Tropical Snowman Chalets is a convenient 50 minute drive from the Geneva International Airport, a trip Nicholas himself is glad to fetch you on. Once there, one of the most breathtaking skiing domains – Evasion Mont Blanc – is but a short 5 minutes away. You get the best of both worlds – pristine ski slopes right there in the Alps for the fair price of the outskirts of France compared to the sky-high rates of anywhere in Switzerland.
"It's also an investment decision because I do like property," Nicholas adds. "Hopefully it's something my family can enjoy collectively."
Warm pine wood walls frame the cosiness of a traditionally Alpine but contemporarily furnished chalet. A fireplace awaits to reinvigorate cold fingers and toes after a day out in the snow while carefully chosen furniture pieces – each lamp and every painting picked out by Nicholas himself– declutter the mind to take in more beauty from the ample surrounding nature.
But the best part is the touch of personal Nicholas puts into every itinerary and aspect of his guest's stay.
"I like hosting," he quips. "I think it's because I like travelling. I meet a lot of different people who host very well and I like to be a part of people and families having a good time."
"Being patient is everything"
Nicholas is up by 7 most mornings, the first indication of this being the muted flurry of activity from the kitchen as he goes about preparing breakfast, sometimes for himself, most times for guests. He strives to make the first time skiing for even the freshest novice as easy as possible, right down to fuelling up before the slopes.
"Skiing is a barrier for anyone from Asia," he explains. "I get questions to this day from my friends, like, "is it true that the equipment can cost thousands? Is it true that it's so cold up there that it freezes over when you pee?"
"Many want to try but there's such a large barrier. People don't know what to pack, where to start. I have the experience so I think it'd be nice to share it."
A stay with Nicholas will see him sorting out airport transfers and equipment rental or shopping alongside ski pass purchases and the hiring of proper ski instructors (often a local French personnel) for first-timers.
Skiing is the highlight but those looking for something else can also go Husky-sledding or shopping in the nearby towns of Chamonix or Megeve, both a mere 15-20 minute drive away. In the summer, paragliding, white water rafting, hot air ballooning and more await.
Nothing on the itinerary, however, is locked down in black and white. Should you wake up thirsting for adrenaline, Nicholas can provide exactly that; if you're feeling like relaxing that day, something more lenient can be swapped into place.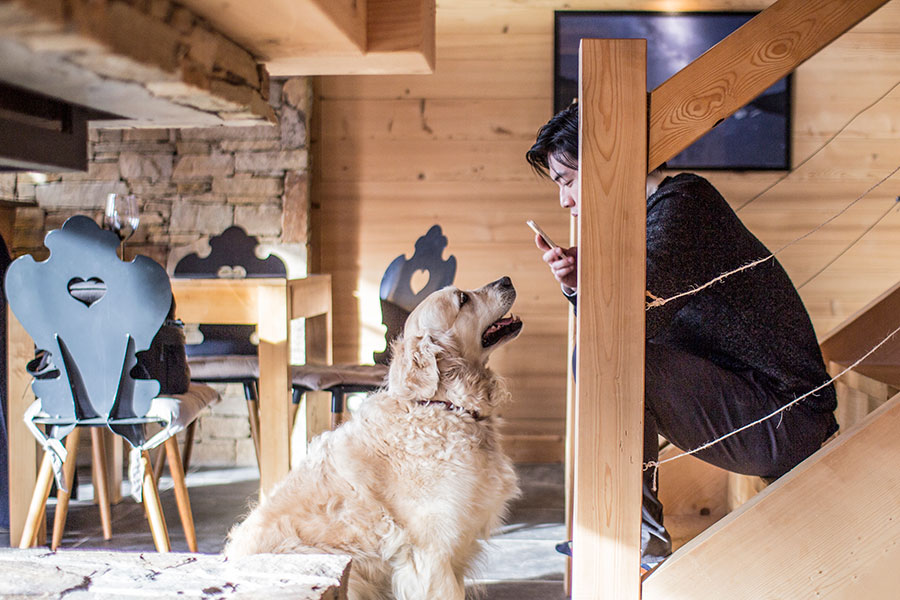 This also stems from Nicholas' belief in everything being a process that needs to run its course.
"Being patient is everything," he tells the eager learner as much as he constantly tells himself. "You can do whatever you want, whenever you want, wherever you want, if you plan it, but there's no point forcing it if you're not ready."
Just like his journey with the chalet, the best things come to those who know when to bid their time, and strike when the opportunity flickers by.
"I don't believe I could've started my career with this chalet," he reflects. "There are things you need to do to accumulate the skills and maturity. There's no such thing as just jumping into things and becoming immediately good at it."
He seeks comfort in the knowledge that whatever comes born and bred of patience will be the full ripened product of what is meant to be. The Tropical Snowman Chalets showed him that, but his first teacher is still the slopes.
"Everytime I go back to the same slope I learned how to ski on, I feel debilitated," he gathers. "It's always a nice reminder that what you were so afraid an hour ago, is something you're enjoying now. If you didn't put on the skis and do it, you'll never have known you had it in you."
"Amidst the cold, the fear, you still have to go down that slope, so you might as well enjoy it."
The Tropical Snowman Chalets is open for rental all year round. For more information or reservation enquiries, email nick@tropicalsnowman.com or log on to the official website here.
Photography: Gan Yew Chin 
Videography: Jun Chew