Porsche Malaysia (Sime Darby Auto Performance – SDAP) refreshed its lineup recently with the arrival of its latest offering in the form of the new 718 Cayman GT4 RS. As its moniker aptly suggests, this is of course a hardcore, track-focused iteration of the 718 Boxster.
Like its predecessors, the new 718 Cayman GT4 RS retains the same performance formula achieved through the adoption of a manic powertrain, race-derived aerodynamics and agile chassis setup, not forgetting a stratospheric soundtrack to match too.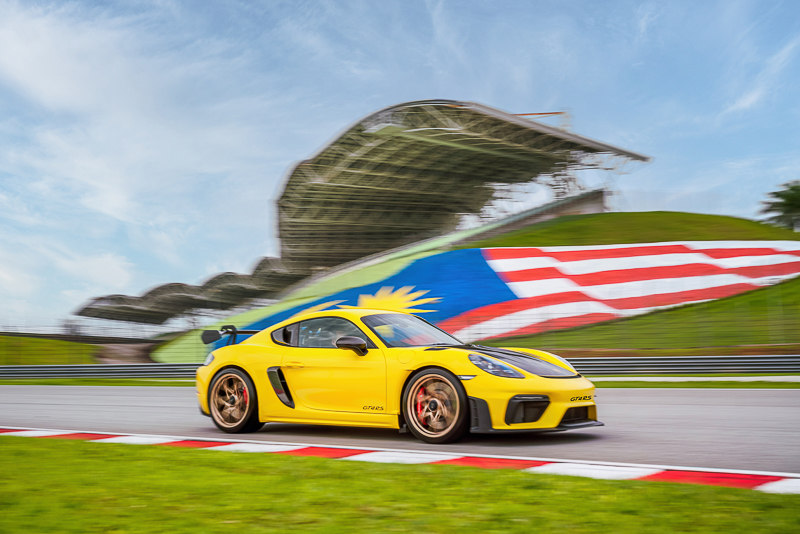 Much of the 718 Cayman GT4 RS's extreme performance stems from the mid-mounted 4.0-litre flat-6 powertrain mounted in the middle. Lifted from the 911 GT3, this mill generates 493 HP and 450 NM on top of the ability to rev all the way up to 9,000 RPM too.
The driver will be able to savour this mill's soundtrack thanks to the new carbon fibre air intakes positioned where the rear quarter windows are. Not only do these improve airflow, but they also help to create a thrilling intake noise right next to the occupants' ears.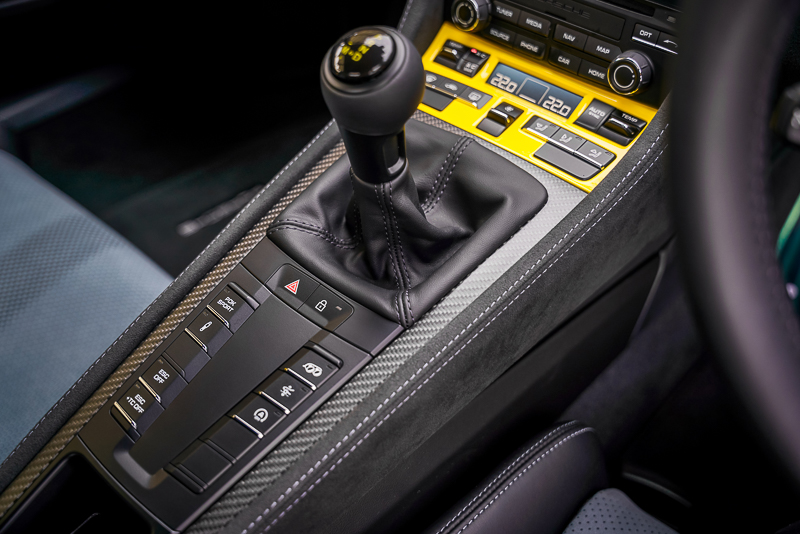 Paired with a 7-speed PDK automatic box, 0-100 KM/H is despatched in a remarkable 3.4 seconds whilst V-Max reads at 315 KM/H too. In other words, this track-focused 718 Cayman is properly quick, but that's not all.
As the old saying goes, power is nothing without control, and Porsche knows this fact well enough. This explains the extensive race-engineered aerodynamic parts this Cayman is primed with, most of which are made from lightweight carbon fibre.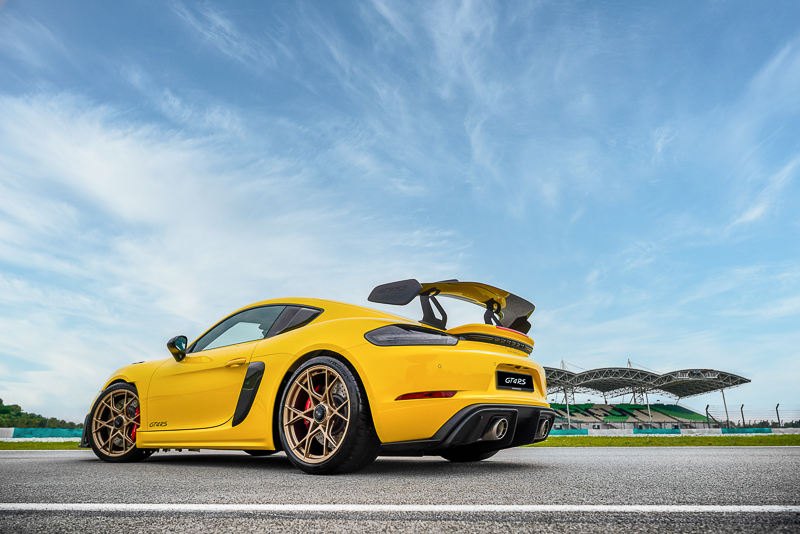 There's also a new fixed rear wing with a swan-neck attachment and aluminium wing supports present. Altogether, these aerodynamic upgrades see the GT4 RS generates approximately 25% more downforce than the GT4 when in Performance mode.
Other key bits include 20-inch wheels – available in either aluminium or magnesium – wrapped in sticky Michelin Pilot Sport Cup tyres, plus the addition of a roll cage in the cabin's rear quarter, as well as a pair of racy bucket seats too.
In short, the Porsche 718 Cayman GT4 RS is built to thrill prospects with the means who enjoy logging in purple sectors on-circuit plus the occasional twisty B-road jaunt.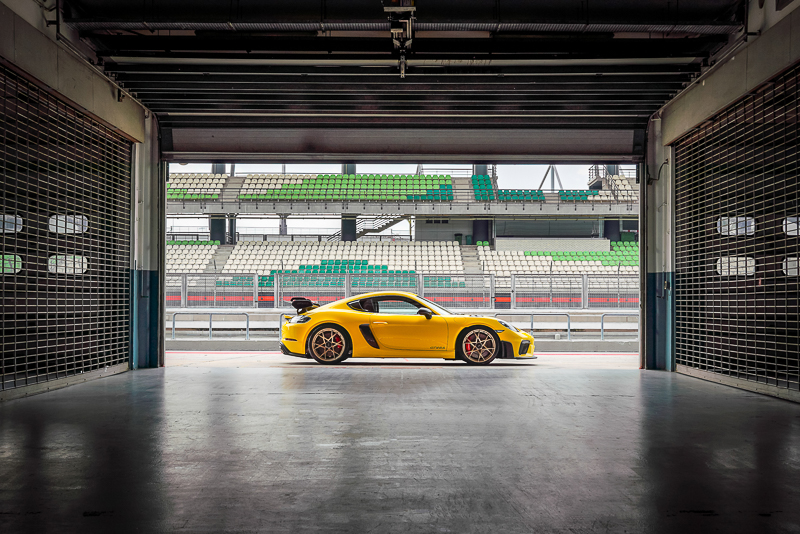 Like the performance it delivers, the costs of this highly engineered track day toy isn't for the faint-hearted either as it commands a base selling price tag of RM1,550,000. Viewings and bookings can now be made at all Porsche Centres nationwide including the newly opened Porsche Centre Johor Bahru.