It's commonly said that jewellery speaks a lot about one's expression of style. Whether you're a fan of timeless classics or modern pieces, there's just something about the sparkle or energy of gemstones and precious metals that keep us coming back for more. Thankfully, our favourite top jewellery brands have delivered and are giving us more to look forward to.
Take a look at some of the new jewels to catch our eye so far this year, from Van Cleef & Arpel's original Lucky Spring collection to Piaget's latest Possession additions.
Van Cleef & Arpels Lucky Spring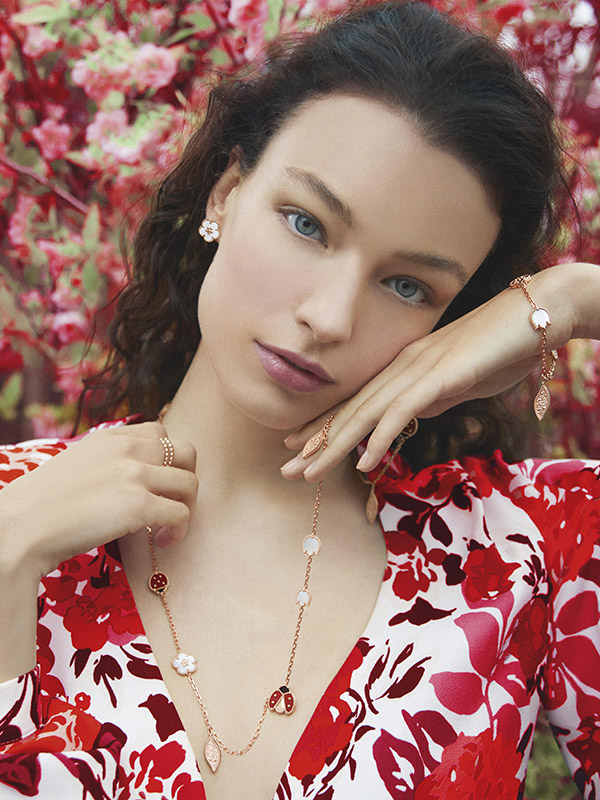 Every year, the spring season typically brings new additions to the Van Cleef & Arpels' signature Frivole collection. For 2021, the Maison has something perhaps more exciting to offer: an original collection dubbed Lucky Spring. Luck joins nature as the two key inspirations of the collection, comprising of a long necklace, three bracelets, a clip and a pair of earrings. Each jewellery piece blends rose gold, mother-of-pearl, carnelian and onyx that form motifs of ladybugs, plum blossoms, lily of the valley leaves and bells – a vibrant, joyous salute to spring.
Bvlgari Serpenti Viper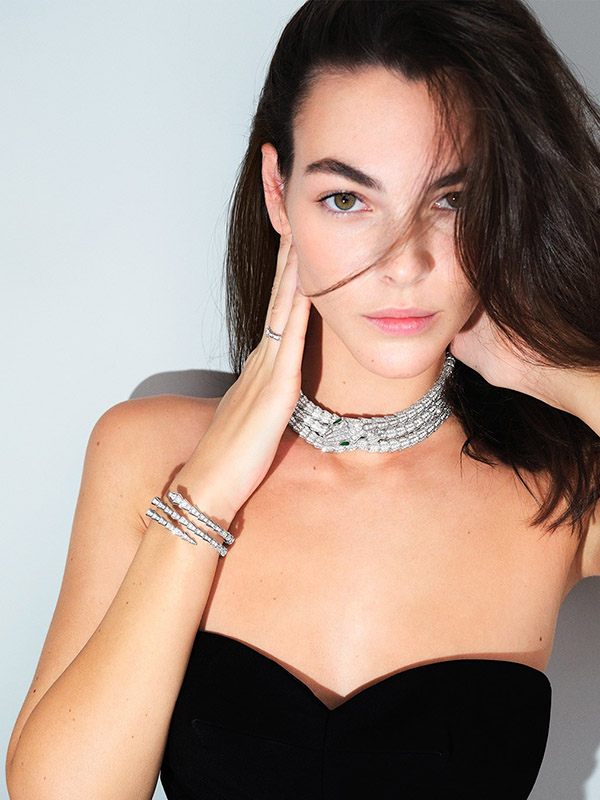 Since its inception in 1940, the Serpenti has been a constant headliner for Bvlgari's jewellery expertise. To pay respect to heritage while shedding its skin in the name of evolution, the new Serpenti Viper collection makes its debut. Having undergone a metamorphosis that sees a more flexible modular construction allowing the jewels to naturally wrap around the body, the collection includes a range of rings, bracelets and necklaces in three different shades of gold. Some pieces feature are embellished with demi-pavé diamonds on the serpent head, whilst others are fully embedded with diamonds on each individual scale of the mystical creature.
Piaget Possession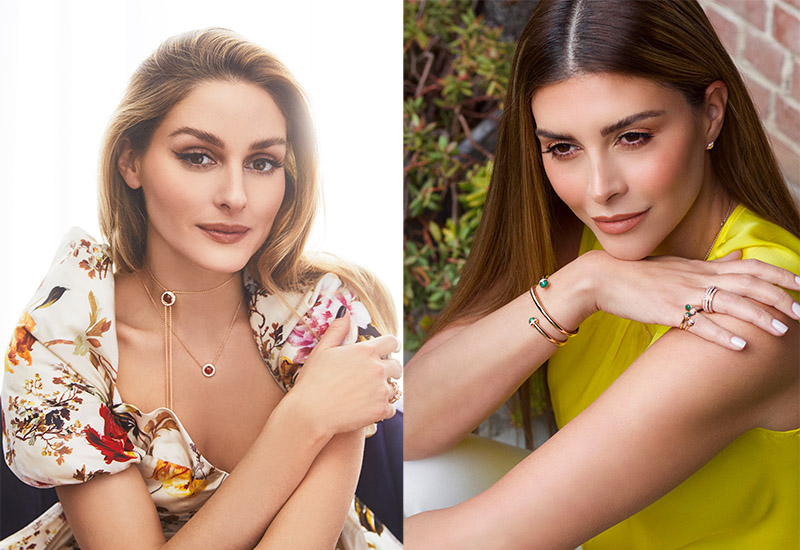 Piaget continues its campaign to "Turn for the Extraordinary" with new additions to its iconic Possession collection, including sliding pendants, luck pendants, double bangle, transformable earrings and pink gold studs that all feature the signature spinning movement. These playful, symbolic pieces are ornamented with coloured stones such as malachite, carnelian and turquoise – featured alongside gold beads that can swivel, turn or slide up and down the earrings and necklaces they adorn.
Chopard Precious Lace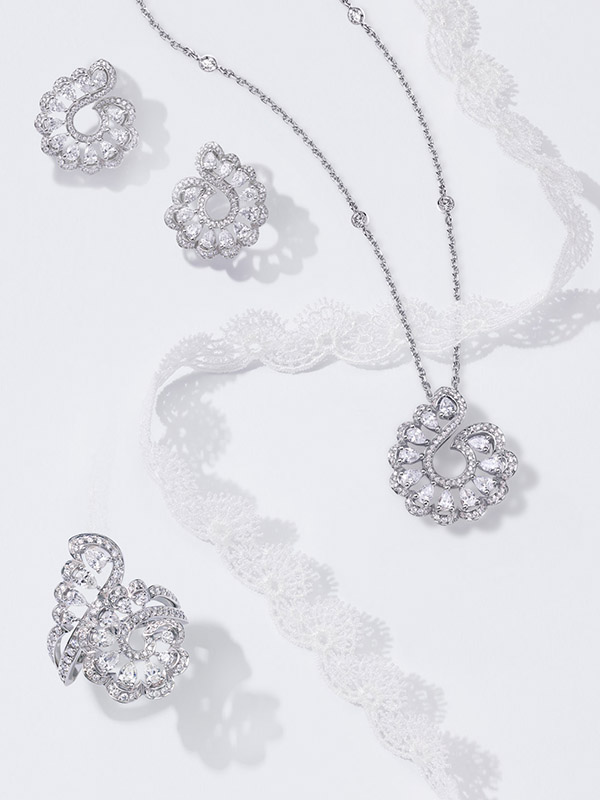 Inspired by the lightness and intricate beauty of lace, Chopard's new Precious Lace collection plays with light and space to offer jewellery reinterpretations of the fabric. Designed by co-president and artistic director Caroline Scheufele, the collection uses ethical pear-shaped and brilliant-cut diamond and white or rose gold to create a complex openwork space. Four unique styles make up the line, namely Vague, Mini Frou Frou, Nuage and Cœur, each radiating a light, delicate fluidity that is poised between haute couture and haute joiallerie.
Panthere de Cartier bracelets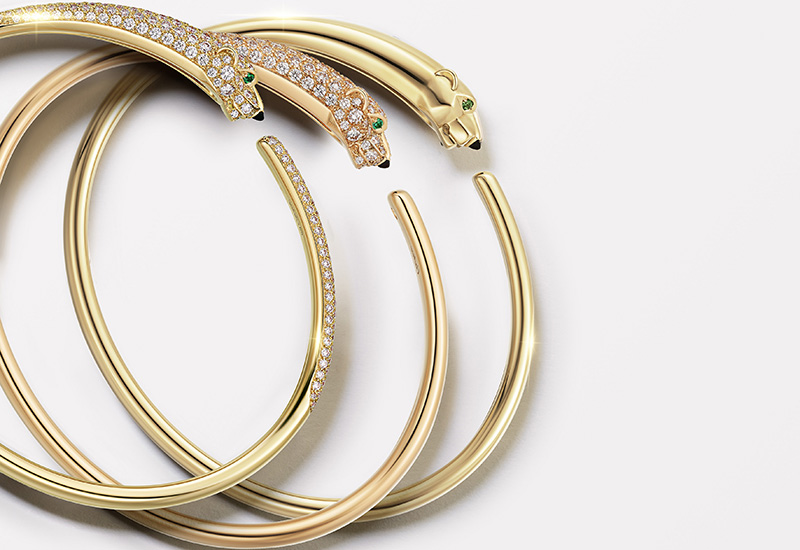 Expanding on the La Panthere collection, Cartier introduces its latest Panthere de Cartier bracelet. Featuring clean lines and a flexible design that fits on the wrist like second skin, the minimal bracelet symbolises the highest embodiment of feline elegance with its smooth, sculpted Panthere head. Emerald or tsavorite garnet eyes highlight its presence, set in rose gold or yellow gold with diamonds paved on the head or on the head and tail.