S
ay hello to the all-new Ferrari Purosangue! Before you ask, that name means 'Thoroughbred' in Italian and, according to Ferrari at least, this is
not
an SUV. Considering the V12-powered GT sportscar traits it boasts, perhaps we'll let the latter argument slide for a bit.
What's certain are Ferrari's claims of the Purosangue being unlike anything else it's ever made. This is, after all, the prancing horse's "first-ever four-door, four-seater" and, besides the V12 heart mentioned, it's also blessed with a good dose of luxury.
Meant as a replacement to the GTC4 Lusso four-seat grand tourer, the Purosangue sees Ferrari taking luxury seriously. This explains things like the plush electric adjustable seats bolstered by 10 airbag cushions plus massage functions, as well as nods towards sustainability like the recycled polyester headlining and 'ecological' Alcantara trims present.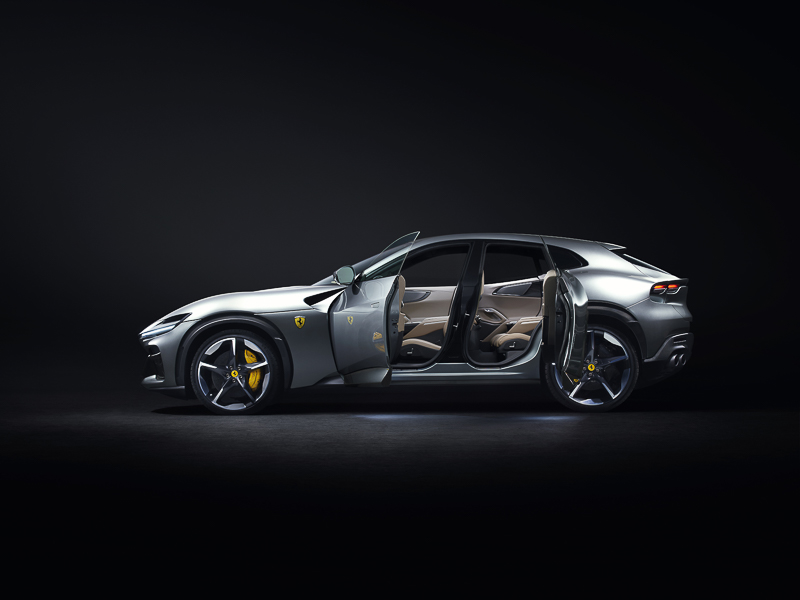 Of course, the cabin's neatest party tricks lie in the doors themselves, which feature a coach-style opening thanks to rear-hinged rear doors. Ferrari probably took notes from Rolls-Royce here, even equipping said rear doors with a one-touch automated closing function too – just like its arguably more opulent rival the Cullinan.
Whilst in the cabin, it's also worth pointing out some of the other unorthodox approaches such as the absence of a built-in navigation system. Instead, Ferrari has equipped the high-tech 10.2-inch infotainment unit with both Apple CarPlay and Android Auto connectivity – a move driven by Ferrari's admission towards advanced smartphone navigation apps today.
Don't be mistaken by its sizeable bulk, proportions, and SUV-like lifted ride height. Whilst this promises to be the comfiest and plushest Ferrari ever made, House Maranello hasn't forgotten to bless with equal amounts of performance abilities too, hence the technological tour-de-force brimmed to complement the manic powertrain it harnesses.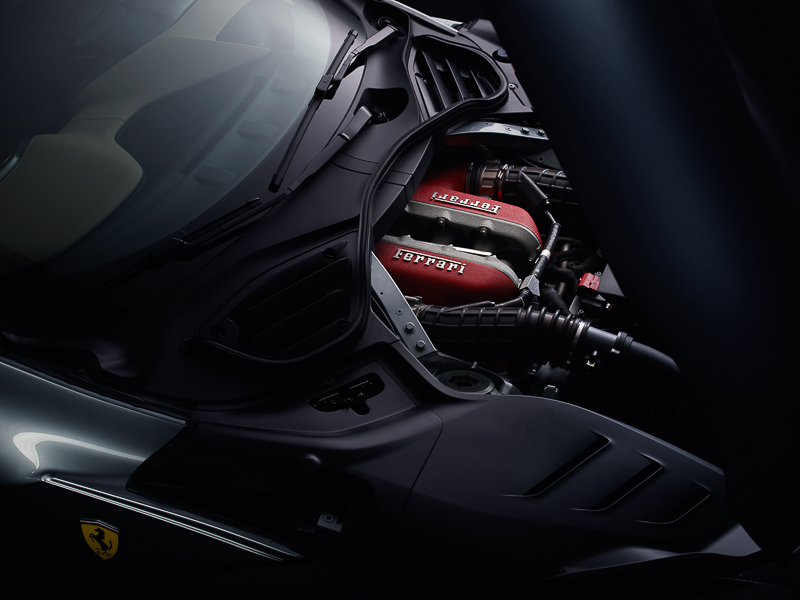 Under the long front hood, sits an 812 Superfast/GTS-derived 6.5-litre naturally aspirated V12 mill that's been tweaked to deliver no less than 715HP and 715NM of twist. This mill gets paired with a trick all-wheel-drive and 8-speed dual-clutch transmission, the former featuring a smaller transmission box mounted up front too.
The result? Nought to 100KMH in just 3.3 seconds, 200KMH in just 10.6 seconds, as well as top speed well beyond the 309KMH mark. Yes, though arguably as quick and rapid as any of its sportscar cousins, these figures are still incredible for a sizeable and rather hefty SUV (or not?) that tips the scale at 2,033KG dry.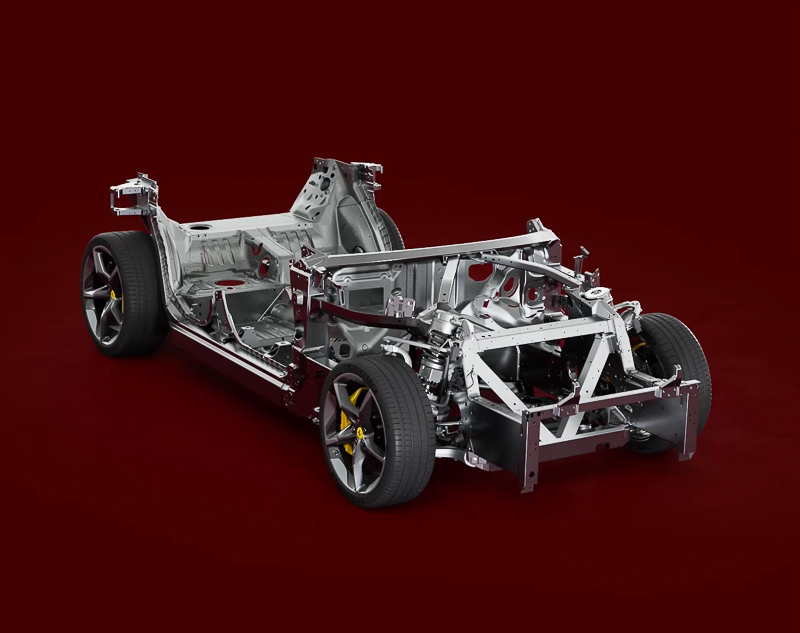 This sportscar-like speed gets matched with sportscar-like handling too thanks to several key chassis bits. These include clever active suspension that features a fast-acting electric motor brimmed on each shock absorber, carbon ceramic brakes, independent rear-wheel steering, drift-happy side-slip angle control, as well as Ferrari's own ABS 'evo' brake-by-wire system.
In terms of styling, Ferrari spared expense to ensure the Purosangue looks like a proper sportscar too, and its stylish form is backed up with wind tunnel-tuned aerodynamics too. In other words, its sharp and fast looks aren't just for show, they're actually sculpted to cut through the air as easily as any of its sportscar cousins would.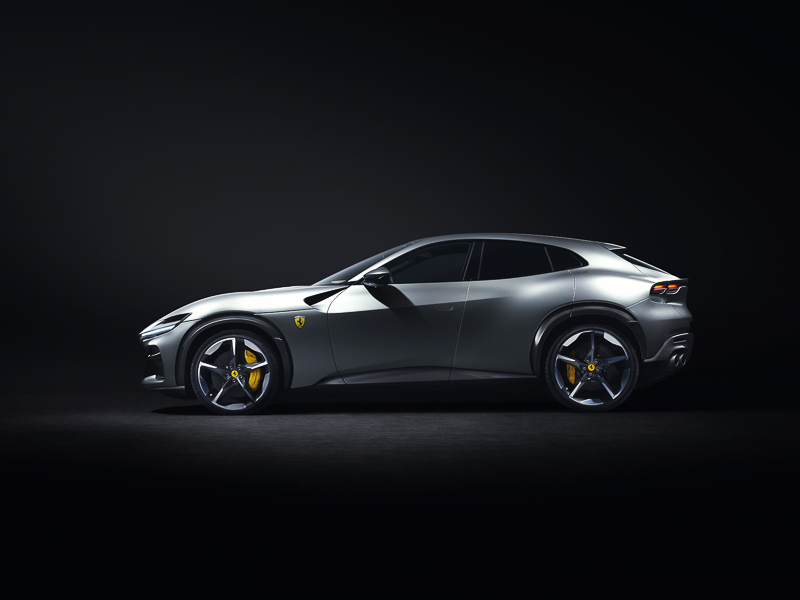 Whilst here, it's worth noting several key traits such as the massive 22-inch (23-inch available as options) wheels, the Ferrari Roma-esque forward and rear lighting, not forgetting its overall sportscar silhouette too – specifically the long front and short rear overhangs. In short, Ferrari's take of the super-SUV styling stands equally as appealing as its traditional sportscars.
Like what you see? Well then, keen prospects must take note that the Ferrari Purosangue will not be as easily accessible as some of the prancing horse marque's sportscars. That's because Ferrari will limit the Purosangue's production so that it doesn't make up more than 20% of all its deliveries – it still wants to remain as a sportscar manufacturer first and foremost.
In other words, even if you can muster and meet the Purosangue's princely asking price, which starts at €390,000 in EU markets, you'll probably need to wait a while before it gets delivered. Speaking of which, Ferrari says this will commence early next year, whereas right-hand-drive markets should see deliveries begin towards the end of 2023.
So, what will it be then, folks? This? The rivalling Lamborghini Urus or its cousins the Bentley Bentayga, Audi RS Q8, or Porsche Cayenne? The high-rolling Cullinan? The Aston Martin DBX707 featured recently perhaps? Either way, you're spoiled for choice now should you be in the market for a super SUV.