Pristine beaches, glorious mountains and ancient temples are among the sights and wonders to behold at Sri Lanka – here's our full list to include in your travel itinerary.
Picture this: that moment you're smacked with views of plains stretching miles ahead after a long hike up a cliff to its peak. Or the smell of the ocean breeze sweeping you off your feet set on the beach with golden sand. Or the obliviousness to the sweat trickling down your temples as you hop down the steps of ancient landmarks because you've just had a spiritual revelation.
These sights and wonders are just a few of those waiting to be experienced at Sri Lanka – and that's why it's been voted the No. 1 Travel Destination in the World by travel bible Lonely Planet.
"Already notable to intrepid travellers for its mix of religions and cultures, its timeless temples, its rich and accessible wildlife, its growing surf scene and its people who defy all odds by their welcome and friendliness after decades of civil conflict, this is a country revived," gushes Lonely Planet author Ethan Gelber in the Best in Travel 2019 book.
Just last year, the country recorded 2.1 million tourist visits – the highest since the end of its 26-year conflict. With the emergence of wellness travel, the Sri Lanka Tourism Development Authority hopes to double this figure by 2020. This makes 2019 a great time to visit, and if you do, here are nine recommended spots to include in your travel itinerary.
Mirissa Beach, Matara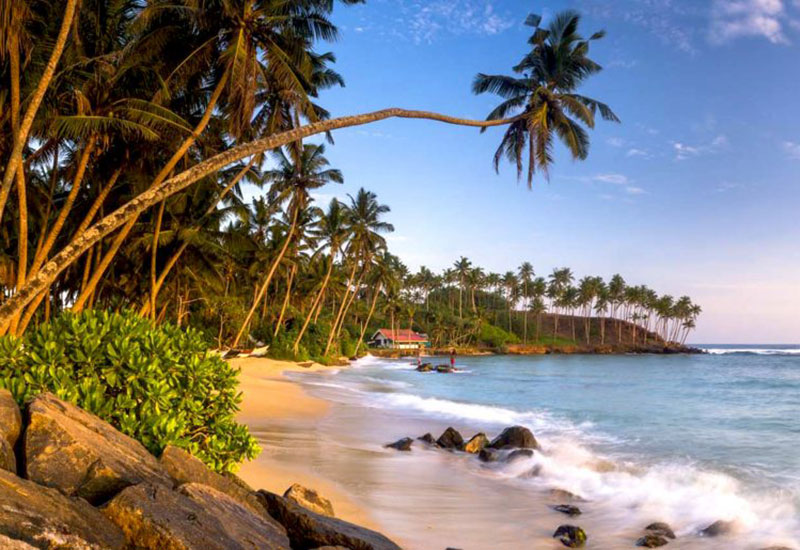 Starting in the Southern province of Sri Lanka, the small but happening beach town of Mirissa boasts picturesque beaches and delectable seafood offerings. Mirissa Beach is one of its most popular beaches, particularly for diving, snorkelling and whale-watching.
Mulkirigala Rock Temples, Tangalle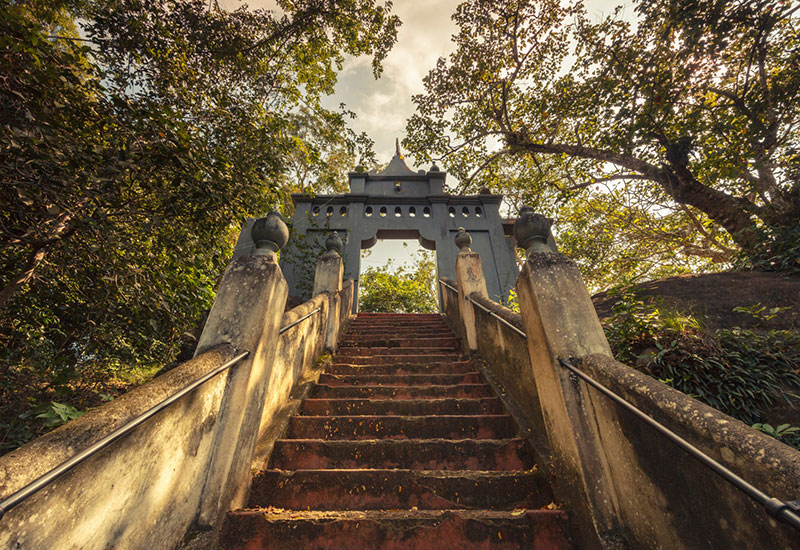 Those who prefer a more secluded beach can travel along the southern coast to Tangalle (also known as Tangalla). Besides enjoying the sound of waves crashing against the sandy shore, visitors can explore nearby temples, such as the Mulkirigala Rock Temples. Comprising seven caves on five different terrace levels, the temples are home to large reclining Buddha statues and legendary wall paintings.
Galle Face Beach, Colombo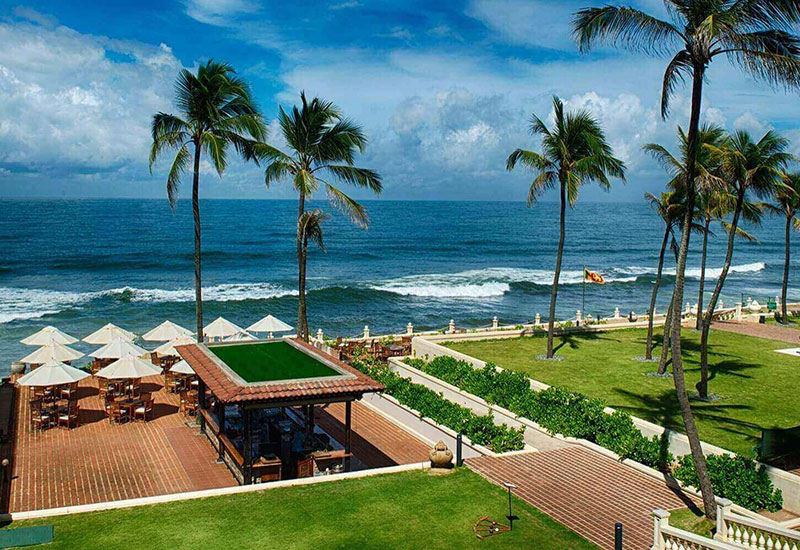 About two hours drive north from Mirissa is the country's capital city, Colombo. Amidst the mix of colonial buildings, modern architecture, shopping markets and religious temples here is one place everyone would stop by: Galle Face Beach. Home to famed picnic spot Galle Face Green, which spans across 12 acres, it welcomes visitors young and old to walk along the promenade, buy from the ribbon of food vendors and fly kites around the spacious plot of green. While in the area, it's also worth visiting the iconic Galle Face Hotel, which has hosted global figures like Che Guevara, Mark Twain, Vivian Leigh and Roger Moore since its opening in 1864.
You may also like: 7 less heard of travel destinations around the world
World's End, Nuwara Eliya
The central region of Sri Lanka is better known for its highlands and parks, often bringing to mind the famous Ceylon tea. Nuwara Eliya stands out in this respect, as the name itself means "city on the plain" or "city of light. Of the many attractions in this cool, temperate city is the not-to-be-missed World's End, located within the Horton Plains National Park. The sheer cliff has a drop of 1,200 metres and it's where you'll be greeted with the sights pictured at the start of this article.
Adam's Peak, Ella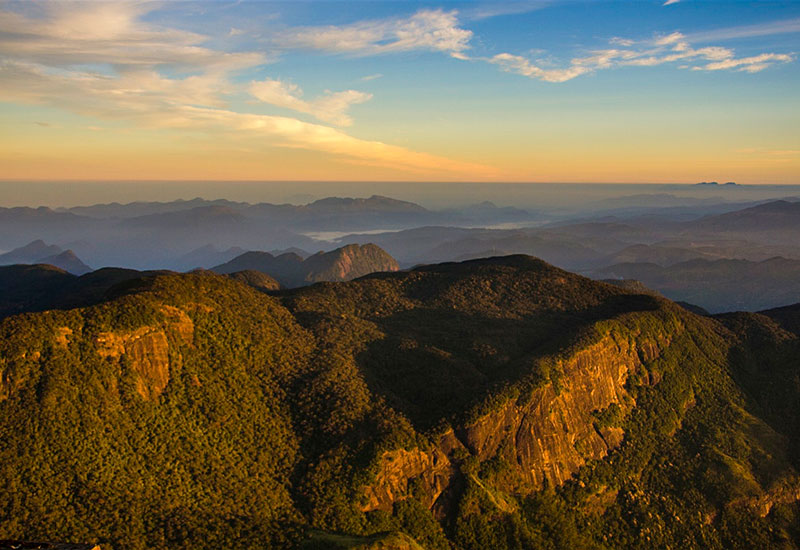 If you can't get enough of the country's lush greenery, Ella will prove another favourite. Like Nuwara Eliya, it is teeming with mountains, waterfalls and valleys promising unforgettable vistas. Adam's Peak is arguably the top tourist spot where many 'pilgrims' flock to see a footprint in the rock – believed to belong to Adam or Buddha. There's also an easier trek to 'Little Adam's Peak' for those who are shorter on time (and energy). Both offer mountainous views as far as the eyes can grasp.
Temple of the Tooth, Kandy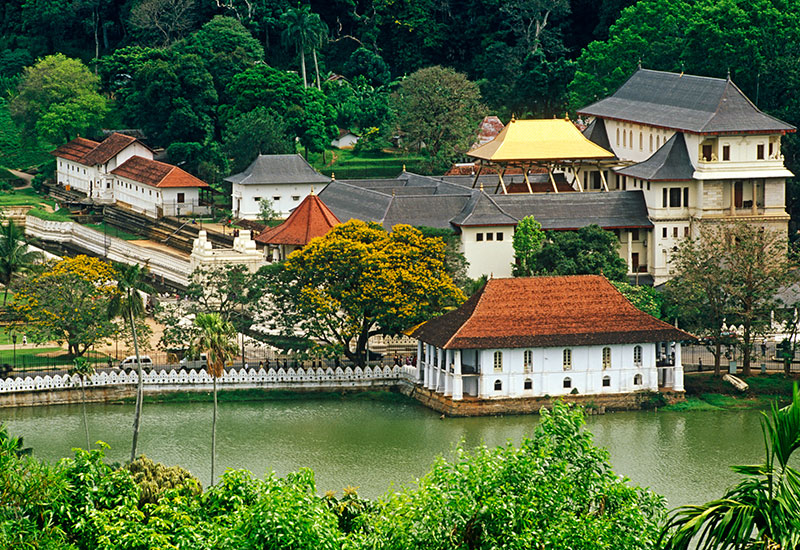 Visits to Ella or Nuwara Eliya are commonly preceded or followed by a train ride from or to Kandy, set in the heart of the island nation. It is also known as the cultural capital and is listed on the UNESCO World Heritage list. Whether you're one of many Buddhist devotees here for pilgrimage or not, the Temple of the Tooth is one cool sacred site to discover. Visitors can witness religious rituals, delicately carved ornaments and the mythical tooth relic (if you're lucky!). Alternatively, the Kandy Lake and Royal Botanical Gardens offer scenic natural wonders to explore.
Sigiriya Rock Fortress, Sigiriya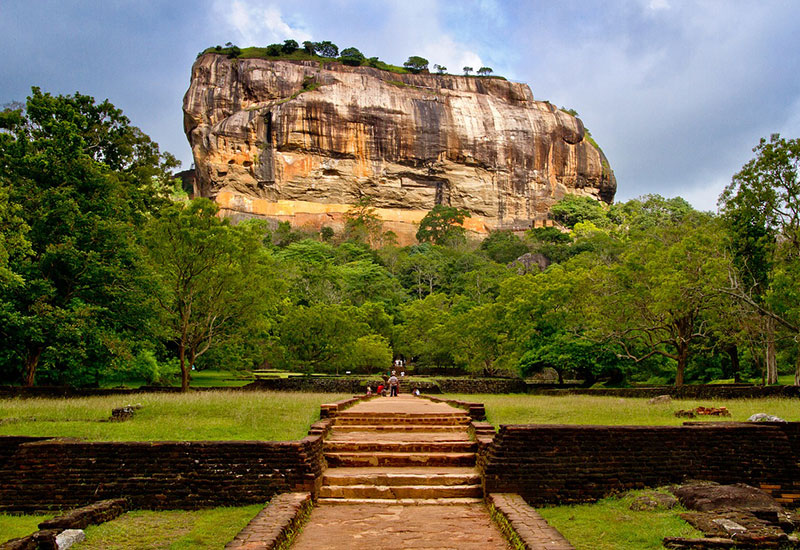 Moving north may find tourists at the rocky town of Sigiriya, once thought to be the epicentre of the short-lived kingdom of Kassapa. On a sunny day when the morning mists have cleared, it promises quite the sight to behold: a flat-top summit with near-vertical hedges rising from the plains. To reach the top of this natural fortress, visitors have to climb several flights of stairs – but not to worry, cave shrines, lion-carved bedrocks and enchanting gardens will provide something to look forward to along the way.
Ancient City of Anuradhapura, Anuradhapura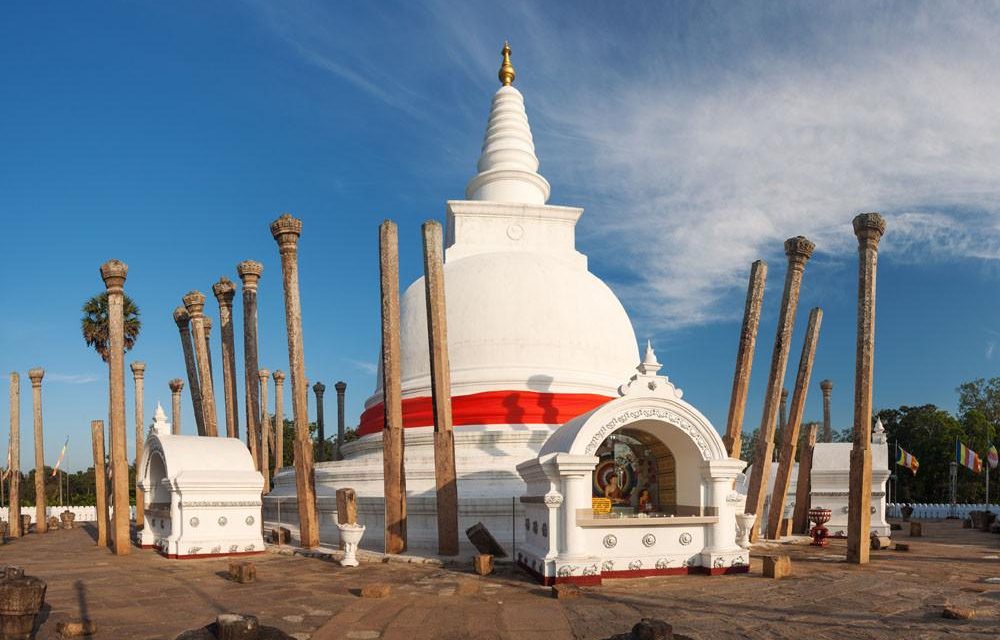 Still further north lies the ruins of Anuradhapura, what Lonely Planet calls "one of South Asia's most evocative sights". Tucked away in the jungle, the sacred archaeological site is made up of dagobas (brick stupas), Buddhist monasteries, and well-preserved ruins of temples built during Anuradhapura's 1000-year rule over Sri Lanka.
Jaffna Fort, Jaffna
At the northern tip of Sri Lanka, Jaffna welcomes visitors to explore the influences of its colonial era. Historically a port town, it was first colonised by the Portuguese before the Dutch and subsequently, the British took occupation. Thought now primarily populated by Hindu Tamils, the Jaffna Fort still stands as evidence of the town's earliest settler, left behind from the 17th century.
Visit Lonely Planet's official website here for more places to visit in Sri Lanka.