While money may not buy you happiness, it can get you one night in these suites to live like royalty
If money is no objection, the world is at your palm to take your pick from the most outrageous experience money can buy to the most luxurious hotel suites for a stay. Elite Traveler, a private jet lifestyle magazine, has released its list of the top 100 suites for 2018, and they include places that are the go-to spots for A-listers like Charlize Theron and George Clooney. From a hilltop villa on a private island to a city suite with a panoramic view of the Manhattan's skyline, these hotel rooms have it all!
We take a closer look at the six topmost hotel suites that may cost some more than a whole year's rent, with prices ranging from $45,000 to a mind-boggling $100,000.
Empathy Suite, The Palms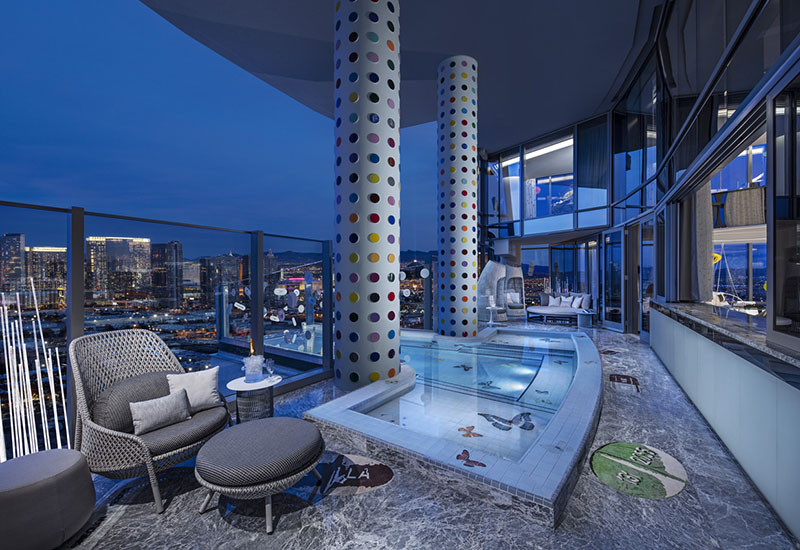 Location: Las Vegas, USA
Price: $100,000 per night
The Sky Villa at the Palms Hotel recently received a $690 million facelift by British artist Damien Hirst. Right at the original city of all excessiveness, Hirst's Empathy Suite takes up two storeys within the Palms, spanning over 9,000 square feet. For $100,000 a night, the suite has two master bedrooms and a cantilevered outdoor pool overlooking the Las Vegas Strip, a salt relaxation room and a private, behind-the-scenes art tour of the property. Expect Hirst's dramatic touch all over the suite, including two bull sharks suspended in formaldehyde in a white tank. W thepalms.com
Royal Penthouse Suite, President Wilson Hotel
Location: Geneva, Switzerland
Price: $80,000 per night
The Royal Penthouse Suite at the Hotel President Wilson in Geneva has had a number of celebrities and heads of state to spend a night there. The suite at the entire top floor of the hotel and has a panoramic terrace with breath-taking views over Lake Geneva, is also known to be the largest suite Europe at 1680 square metres. It has 12 luxury rooms and marble bathrooms with bath products by Hermès, for $80,000 you can bring along your whole entourage. There is also a fitness room to burn off all the calories that the private chef will dish up, and a chauffeur to take you for a sojourn around. W Marriott.com
Mark Penthouse Suite, The Mark Hotel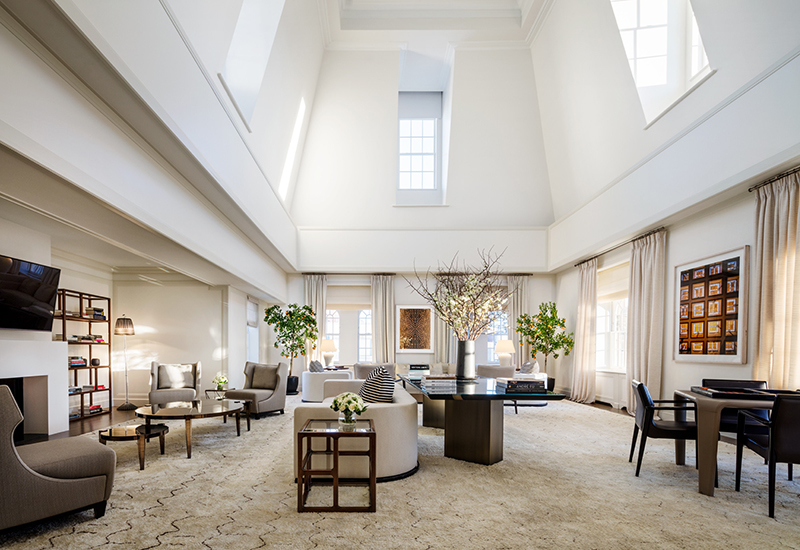 Location: New York, USA
Price: $75,000 per night
The Duchess of Sussex who is accustomed to some of the best things in life, recently had her baby shower thrown here. At 12,000sq ft and occupying over two floors, we understand how this is her choice – it is the largest hotel suite in the United States. While New York City is infamous for charging an exorbitant amount for tiny rooms, there will be no complaints about a lack of space here. The suite includes 5 bedrooms, 4 fireplaces, 6 bathrooms, 2 powder rooms, 2 wet bars, and the living room, which can be transformed into a full-sized Grand Ballroom complete with 26-foot ceilings. It certainly is befitting for royalty! W themarkhotel.com
The Penthouse Suite, Hotel Martinez
Location: Cannes, France
Price: $53,200 per night
This is a suite that is often the choice for A-listers during the Cannes Film Festival each year. If only walls could talk we would hear a thing or two about the stars who have stayed here for the festival. The suite is 1000sq ft, one of the largest in Europe and overlooks the Boulevard de la Croisette, the Bay of Cannes, and the hotel's private beach. While you are there, head over to La Palme d'Or, Cannes' only two-star Michelin restaurant. W Hyatt.com
Ty Warner Penthouse, Four Seasons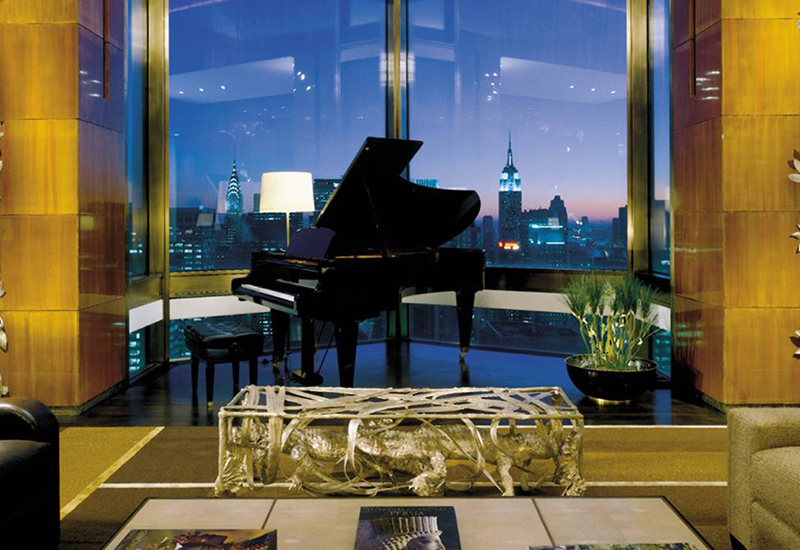 Location: New York, USA
Price: $50,000 per night
For a staggering $50,000, you will get a 360 degrees viewpoint of Manhattan from the tallest hotel in the city. The entire 52nd floor of Four Seasons Hotel New York was demolished for this view with no expense spared. The concrete columns were removed to create the ultimate castle in the clouds experience. The one-bedroom penthouse of 4,300 sq ft has four glass balconies, making the panoramic views of the Manhattan skyline and the city's architectural landmarks the main feature for the suite. It has not one, but three private elevators that transport guests directly up to the penthouse, with a camera allowing to see who is making their way up. W fourseasons.com
The Hilltop Villa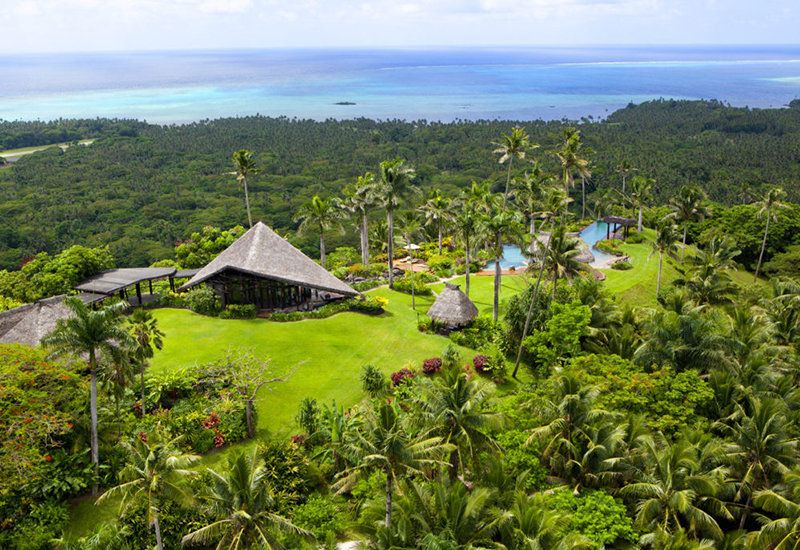 Location: Laucala Island, Fiji
Price: $45,000 per night
Tucked away amongst the mountains of a private island, this would be the perfect destination to get away from the humdrum of daily life. The massive four-acre villa in a traditional Fiji setup allows a full view of the island and is split into three separate villas. The master suite comes with a library, a living room, a large private pool with waterfall and adjacent hot tub, as well as a large master bedroom with walk-in closet and solid wood soaking tub. A maximum of eight people can enjoy everything this beautiful island has to offer in a quiet retreat. W laucala.com
Images from The Palms, Marriott, The Mark Hotel, Hyatt, Four Seasons and Laucala Private Island