Dive to the Titanic and dine on its last menu or sleep by the Great Wall of China – now that's a nice story to tell over dinner.
Who says that outrageous experiences are only for the adventurous who do not mind breaking a sweat (or a nail)? We have some of the most unique experiences that money can buy, and bonus, it will also give you a nice story to tell over dinner!
Dive to the Titanic and dine on its last menu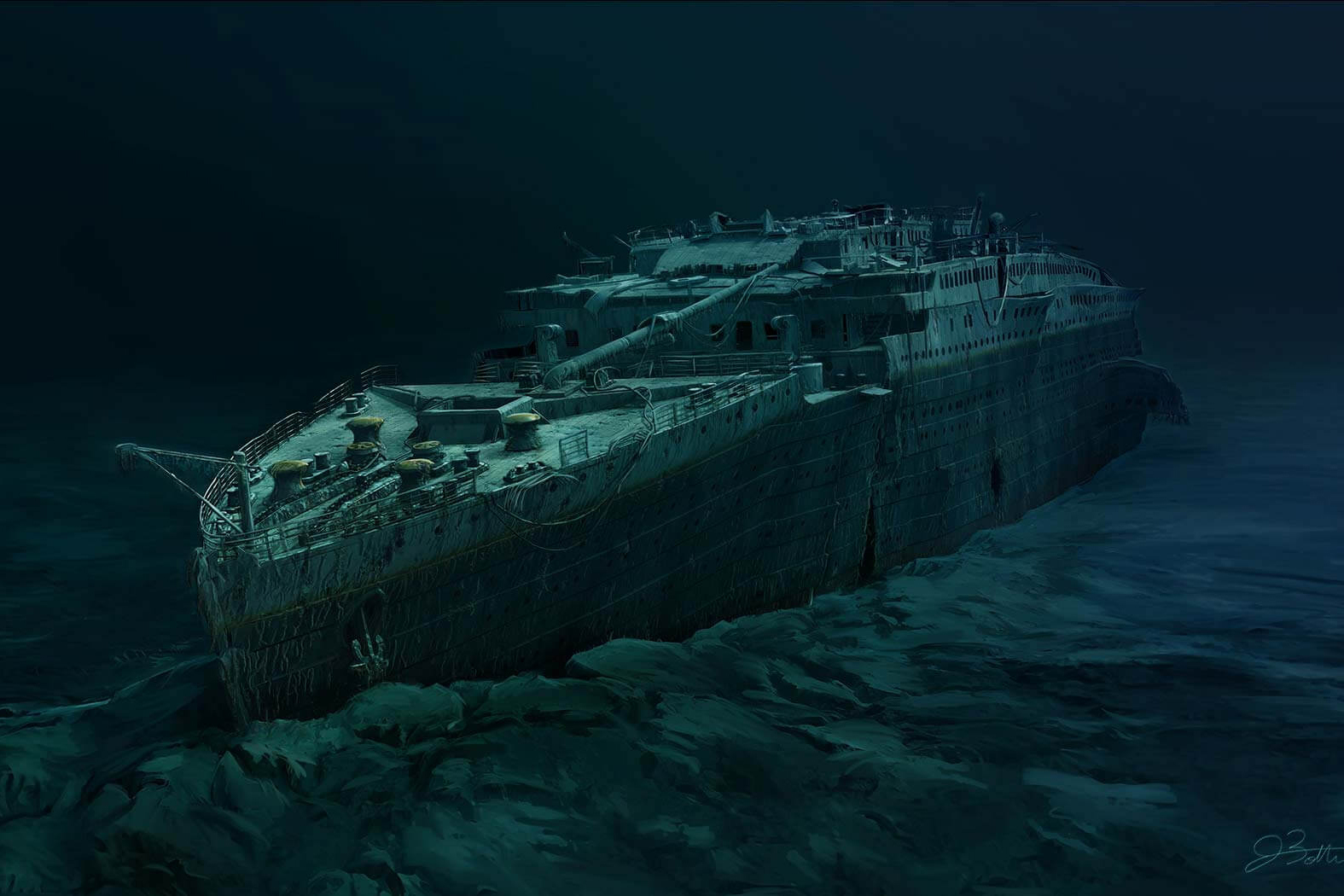 Instead of wine and dine, it will be dive and dine! Cookson Adventures has teamed up with Oceangate to create the unusual travel package, which is scheduled to take place in July this year. Some lucky guests will dive to the ruins of the Titanic (3,800 meters below sea level on the bed of the Atlantic) along with a professional researcher who will guide them throughout the sojourn and provide them with a detailed tour of the ship. The experience concludes with a 10-course meal back on land, based on the vessel's original menu served in the first class deck the night before the vessel sunk. The scrumptious spread will include oysters, filet mignons, foie gras, roasted squab and Consommé Olga amongst a series of other delicacies. W cooksonadventures.com
Stay by the Great Wall of China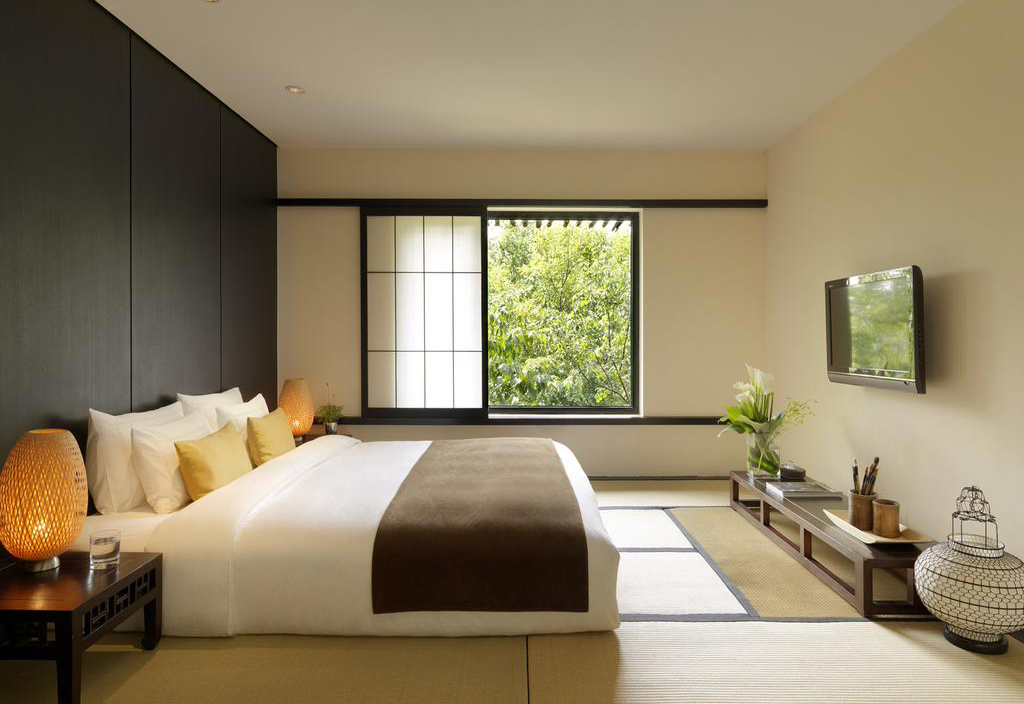 Some hotels go beyond the imagination, and the Commune By The Great Wall Kempinski in Beijing, China, is certainly one of them. While hotels will go the extra length for a prestigious location, the Commune By The Great Wall Kempinski goes beyond expectation. It is located at the Great Wall, one of the eight scenic wonders of the world and a UNESCO World Heritage Site. Each and every of its rooms and suites is one of a kind, as all offer sweeping views of either the Wall or the surrounding mountains. They are furnished by big-name designers in a chic, minimalist style and feature amenities like 24-hour butler service, a complimentary minibar, and spacious lounge areas. Other perks onsite include a clubhouse, a theatre, an art gallery, private hiking trails to the Great Wall, and an opulent spa.
W 
commune-by-the-great-wall.com
Get 'stranded' on a private island in the Maldives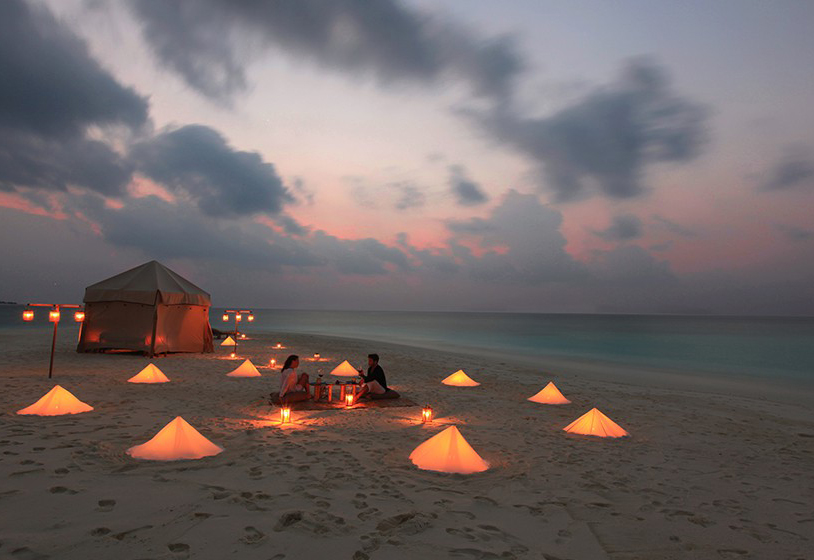 For the ultimate "Robinson Crusoe" experience with a most glamorous twist, use the luxurious retreat of Soneva Fushi as your base and with vintage champagne in hand, board a private seaplane. A deeply romantic and out of this world experience, get transported to a private, completely secluded sandbank where you'll "glamp" under the sapphire Maldivian skies in a luxurious Bedouin-style tent. This lavish experience allows you to savour a candlelit dinner, set up by private staff before they depart to allow you to experience the unspoiled island alone. Breakfast will be served at sunrise, after which a private yoga instructor will help you find some inner peace, all while overlooking the dramatic ocean setting. A lavish experience few will have, this experience is transformative and deeply personal–the way luxury should be. W soneva.com.
Cruise in your own submarine at Laucala Island, Fiji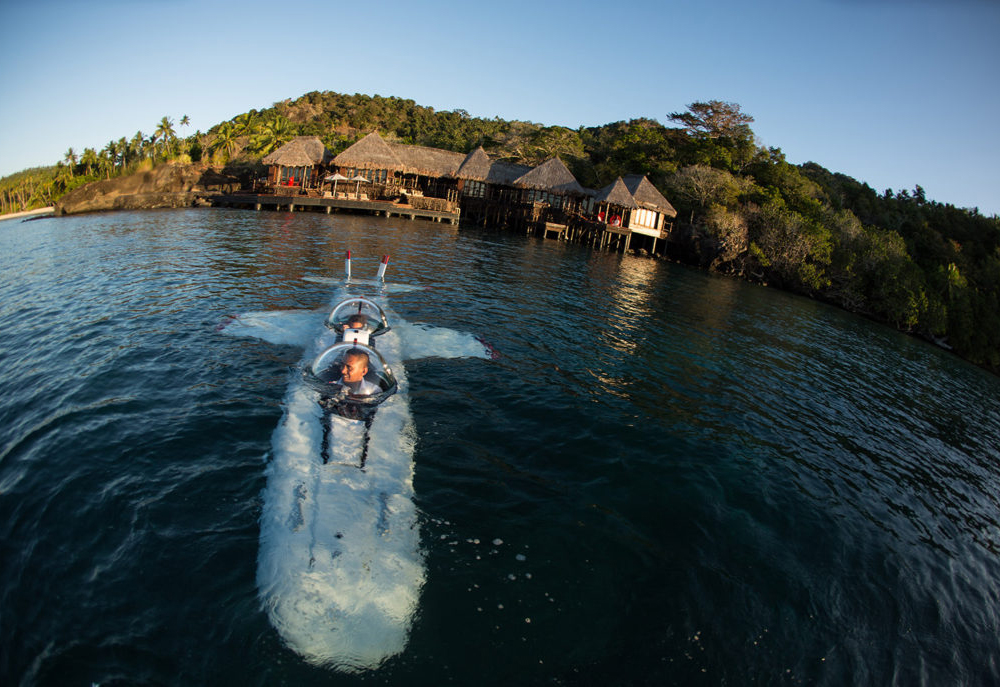 Laucala Island in Fiji has purchased a million dollar, two-person winged submarine for the exclusive use of its guests that want to explore the waters of the South Pacific Ocean without getting wet. From barrel-rolling with whales to cruising over shipwrecks, the submersible craft promises an exhilarating and safe adventure. Designed for comfort and 360 degrees viewing from acrylic domes, guests can sit back and relax while observing the coral reef, abundant fish, and sharks, among other marine life. W laucala.com
Do time in the world's most luxurious prison cell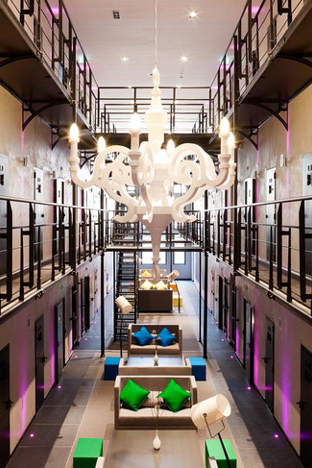 Although this might sound like a morbid idea for a luxury getaway, Roermond's Van der Valk Hotel Het Arresthuis in the Netherlands will make you re-think the notion of "doing the time". The incredibly-transformed Hotel Het Arresthuis is split into different cells and suites. Former cells are now combined and transformed into premium 'Deluxe Cells', which include flat screen TV, mini bar and a rain shower, while the 'Suites' consist of the 'Lawyer', 'Jailer' and 'Director' suites, which include spacious living areas, a Jacuzzi and espresso machines – who said crime and punishment was tough?
Beyond the rooms, simply venturing through the lobby is a phenomenal experience. As you pass all the old prison cells, you'll notice that everything has been left intact, from the steel staircases through to the striking exterior of the building. Imagine the stories if these walls could talk. W hetarresthuis.nl
Images: Cookson Adventures, Commune By The Great Wall Kempinski, Soneva Fushi, Laucala Island and Van der Valk Hotel Het Arresthuis