Could the Michelin Primacy 4 signal the end of your wet-road woes?
We've all been there – you're on a long, relaxing drive, and it starts to rain cats and dogs. Naturally, you slow down on account of those already-balding tyres. Not only is visibility affected, but you've now got shorter braking times and wet-road grip to worry about.
Well, Michelin wants to make that a thing of the past with the new Michelin Primacy 4 tyres, which promise to be 'Safe When New, Safe When Worn'.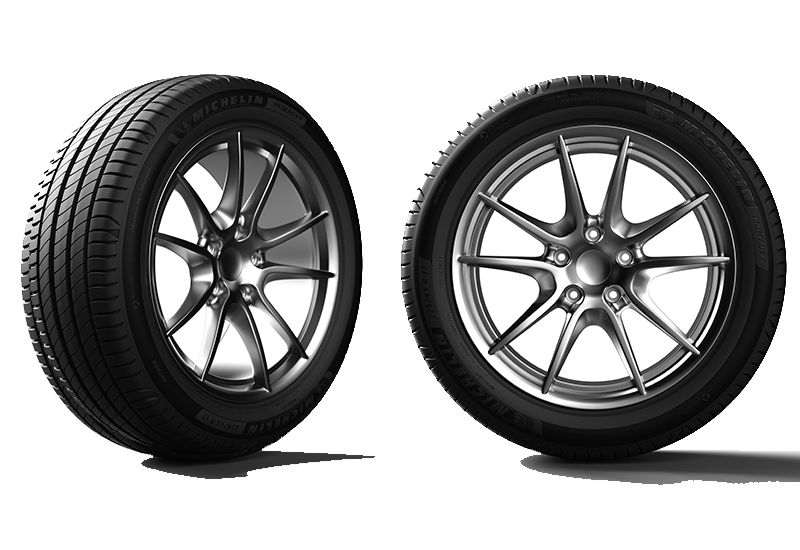 Driver habits, road condition, and tyre care all play a part in the maintenance of your tyres, but there's one element that's truly out of our control: climate. In tropical Malaysia, tyres are exposed to hot and wet roads that call for high-performance tyres that protect both driver and passengers.
Tyres begin wearing down the moment they are put to use on the road. Not only do better tyres provide peace of mind for the driver, they also help optimise fuel consumption over the long term.
How Michelin Primacy 4 works
When tested against other premium brands by Thailand's TÜV Rheinland, it was proven that Michelin Primacy 4 tyres brake 2.5 metres shorter when new, and 5.1 m shorter when worn. Most impressive, however, was the finding that even worn Primacy 4 tyres brake 1.8 m shorter than a new tyre of another brand  – this suggests used Michelin Primacy 4 tyres are better than another brand-new one of a different brand.
Two technologies are integral to this promise of comfortable, safe performance over the long term.
EverGrip Technology: Michelin Primacy 4 boasts a new sculpture for improved water evacuation of up to 50% in wet grips, promising stronger holds on the road even when worn. The tyres are made of a new thread-adherent, rubber-silica compound with better grooves for gripping wet roads.
Second-gen Silent Rib Technology: Interlocking bands help retain the integrity of tread blocks as the tyre is rolling, which translates to a more silent ride with improved shock absorption.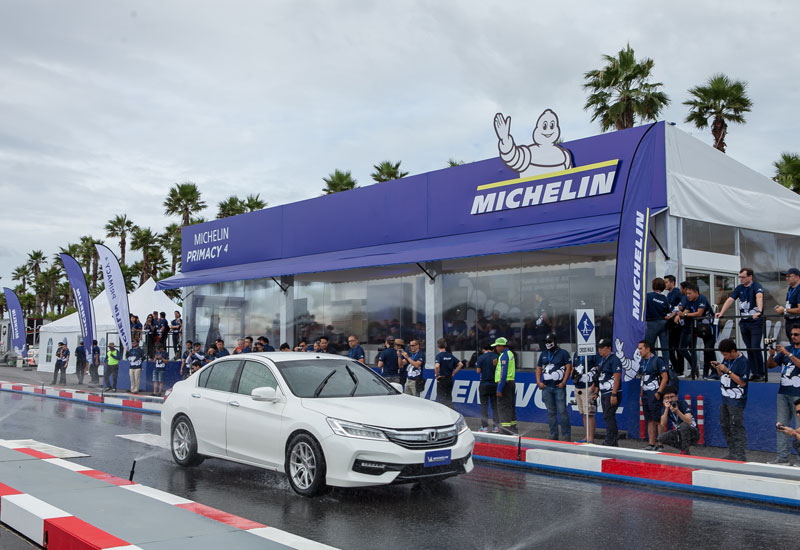 Michelin Primacy 4 is now available in 64 sizes (in diameters of 15-18 inches), at all TYREPLUS and authorised dealers nationwide.
For more information, visit the official site.
Images: Michelin Malaysia
Recommended: Michelin Acorus wants to reinvent the wheel with flexible tyres