Besides qualifying for the world final in Stuttgart, first golfers to nail a hole-in-one at nine MercedesTrophy 2018 rounds will drive away in a new Mercedes-Benz E 200 Avantgarde.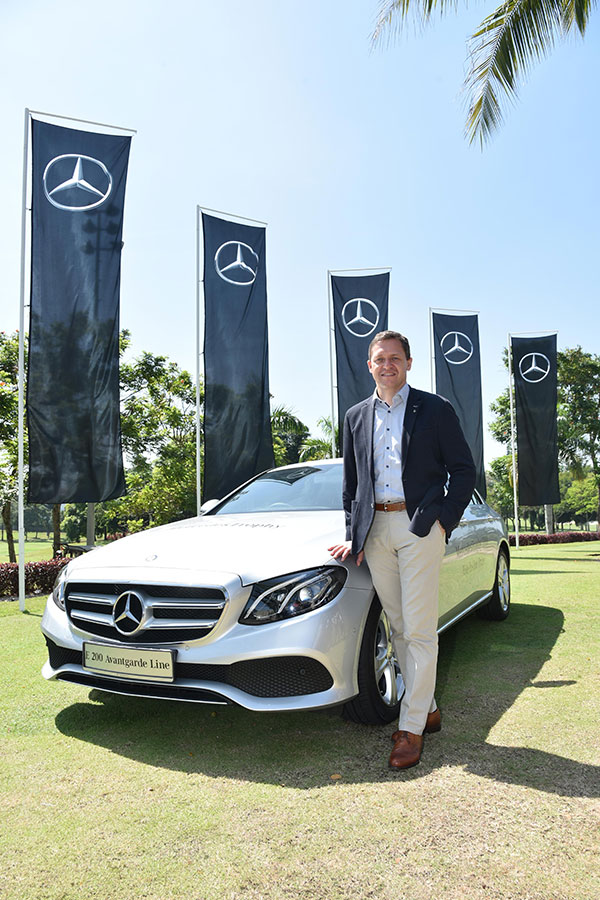 Mercedes-Benz Malaysia is focused on building competition and camaraderie through activities that capture the excitement of current and future owners, and it is teeing this year off with MercedesTrophy 2018.
This premium tournament for amateur golfers has brought over a million customers together over its 28 years in Malaysia, and 29 internationally.
Top three winners from each category of nine qualifying rouds will compete in the MercedesTrophy National Final Malaysia. This local final round will be held on May 8 at Kota Permai Golf & Country Club, Selangor.
In over 60 countries, amateur golfers will compete for a place at the MercedesTrophy World Final at Stuttgart, hailed the birthplace of the automobile. The grand finish will take place October 2 to 7 this year, where lucky representatives will get to hang out with decorated golfer and Mercedes-Benz global brand ambassador, Rickie Fowler.
Mercedes-Benz Malaysia also has something exciting to offer the best golfers of the lot – 10 Mercedes-Benz E 200 Avantgarde. The car goes to the first players at each venue to get a hole-in-one in any of the two designated par-3 holes.
Amateur golfers also stand a chance to rub shoulders with the pros by playing the Monday After Event following The Open at Carnoustie Golf Links, Scotland, later this year. This Drive to the Major competition win comes with a sweet full-service package including accommodation and VIP tickets to The Open. To qualify, golfers must win 'Straightest Drive' or 'Nearest to the Line' at MercedesTrophy Regional Final Asia in Australia.
Over 100,000 participants are anticipated over the nine rounds, beginning March 15 all the way up to April 25.
Registration for MercedesTrophy 2018 is now open to all Mercedes-Benz owners with qualifying handicaps. The categories are: A (Handicap 0-12), B (Handicap 13-20), and C (Handicap 21-24) for men, and open category D for women (Handicap 0-36).
Head to the official site to sign up with an entrance fee of RM380 per participation. For further enquiries, call 1 800 88 9880.