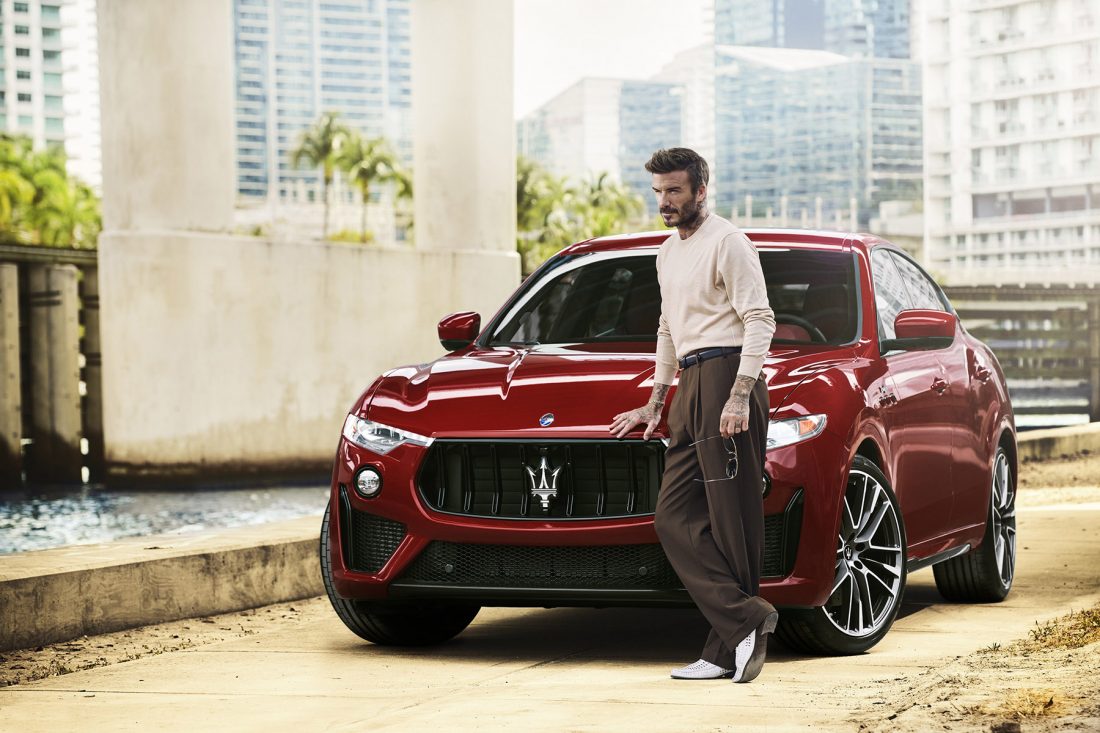 After enlisting two Italian footballers as its ambassadors (Romelu Lukaku and Roberto Mancini), Maserati has chosen to stick to its branding strategy as it enters a new global era by appointing David Beckham as the latest face of the brand.
As an automaker with over a century of combining innovation, design and passion to develop its iconic cars, the Modena marque is now looking to kick up its gears – and who better to team up with than a style trailblazer and icon like Beckham?
Paolo Tubito, Maserati Chief Marketing Officer, said: "The Brand is moving forward, inaugurated a new Era. Maserati is driven to challenge the status quo being innovative by nature, powered by passion, and unique by design. The partnership with David is the embodiment of all these values."
"It's an exciting time for me to begin this partnership with Maserati; an iconic Italian brand which shares my appreciation for the very best innovation and design. I'm looking forward to working closely with the brand at such a pivotal time in their history and continuing their growth on a global scale," the former Manchester United and Real Madrid football player commented.
The appointment comes not long after the success of the marque's electrifying MC20 supercar, which has recently won "Best of the Best" at the Red Dot Awards 2021 in the Product Design category. With his reputation as a global sporting icon, philanthropist, businessman and style legend, Beckham is the perfect partner to drive the brand forward to the forefront of luxury motoring.
His first act as global brand ambassador sees him starring in a film where he drives the new Maserati performance SUV, the Levante Trofeo, "for the sheer joy of doing the unexpected." Watch the campaign video below.