The MC20 is equipped with the first engine to be designed, developed and manufactured entirely in-house in Modena in 20 years.
Despite 2020 being a counterproductive year for most of us, Maserati has been keeping up with exciting reinventions behind the scenes. Following the launch of its first fully-electric car, the Ghibli Hybrid, the Italian marque has just debuted the model it has been teasing us with since last year.
Meet the MC20 (MC for Maserati Corse and 20 for the year of its debut), Maserati's first supercar in 15 years and a successor to the MC12. Initially slated to launch in May to celebrate the brand's return to the racing scene, it was then postponed due to the pandemic and finally made a roaring debut at the Maserati New Era World Premiere last Thursday in Modena.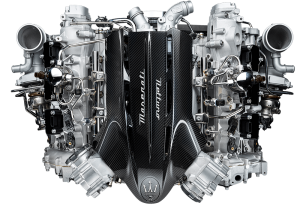 Living up to the tagline of its debut – "MMXX: It's time to be audacious" – the MC20 launches with patented technology derived from F1 to boast a 3.0-litre V6 turbocharged Nettuno engine that produces 630hp and 730Nm of torque. It is the first engine to be designed, developed and manufactured entirely in-house in Modena in 20 years. This powers the supercar from 0-100km/h in less than 2.9 seconds, with top speed set at 325km/h.
Supporting its need for speed is a lightweight Carbon Fibre Monocoque mid-engined body – another first for the brand to aid its quest to become stronger, faster, safer and more dynamic for the tracks. At only 1,500 kg, the MC20 comes out the top of its range in terms of weight/power ratio, at just 2.33km/hp.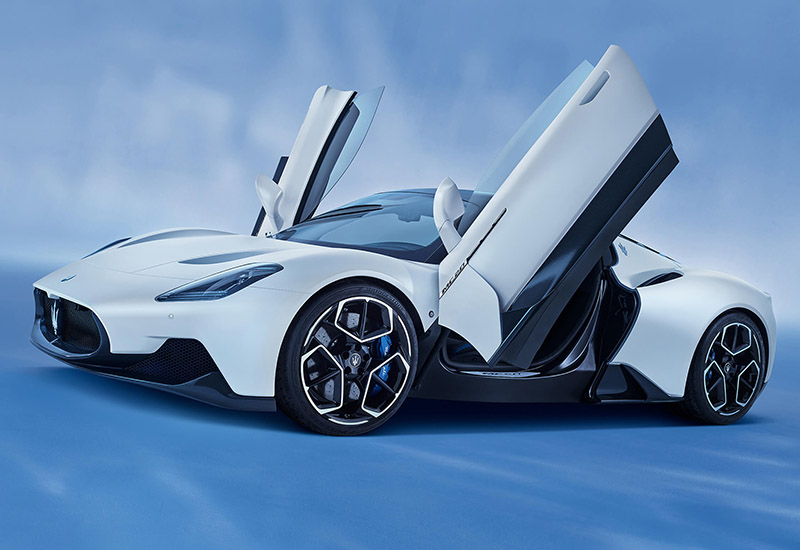 Every exterior detail of this sporty new model is designed to enhance its aerodynamics, from the front splitter and aggressive rear diffuser down to the butterfly doors. According to Maserati, it took thousands of hours to develop a wind tunnel that would generate road-hugging downforce without any obvious aero aids such as rear spoilers.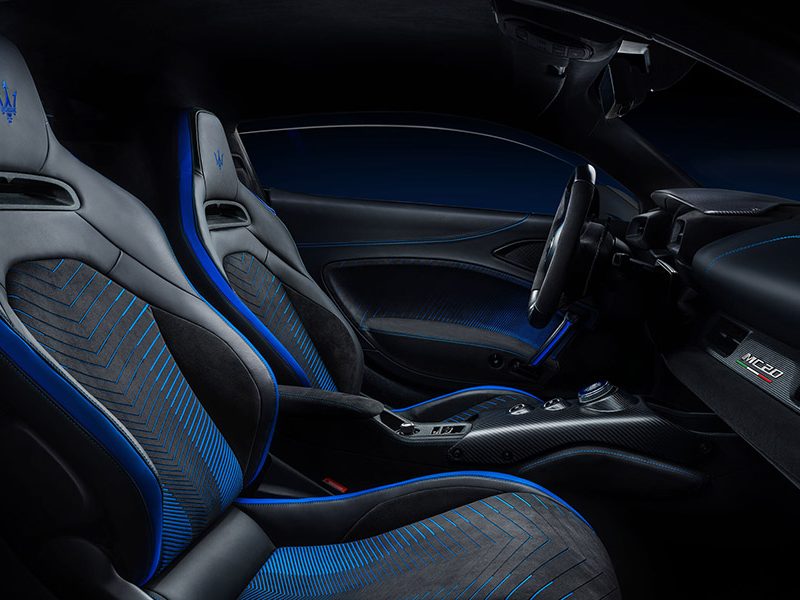 Inside, the marque combines luxury design with cutting-edge technology for distinctive racing minimalism. The cabin is fitted with the finest leather, Alcantara® and carbon fibre ensuring comfort. Nearly everything else is fully digitalized and accessible via the next-gen interface TFT cluster 10.20-inch and R1 10.25-inch connected infotainment systems.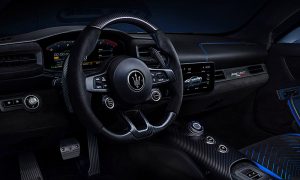 A mechanical drive mode selector graces the Carbon Fibre central tunnel, signaling inspiration from luxury watches while reminding everyone they're in a Maserati. Speaking of drive modes, the MC20 comes with four: GT (where performance meets comfort), Sport (for track-ready thrills), Corsa (maximum power, extreme acceleration) and Wet (dynamic control even in humid conditions).
If this is the new era of Maserati, we can't wait for more.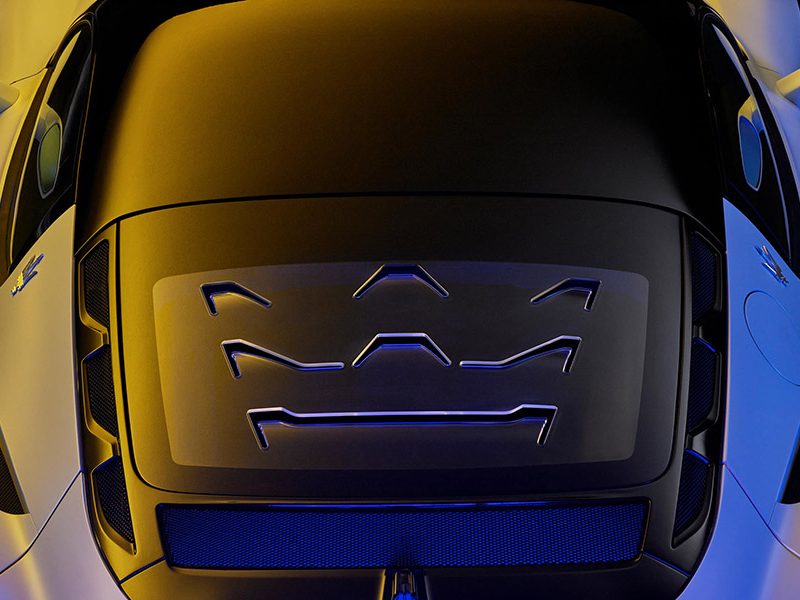 For more information, log on to the official Maserati website here.
Photos: Maserati