A new member to the Martell family in Malaysia, Martell Noblige intends to elevate your party experiences with sophistication and style – featuring themed parties and live performances.
Martell Noblige Arkade Party at Peace Club, Penang on 13 September
Martell Noblige and its string of heart-pumping parties are taking over a series of locations all across Malaysia – and you are invited!
Your party experience will be enhanced with the introduction of N-GENE by Martell – an all-female powered party squad, from female DJs, to musicians and party ambassadors, as part of the brand's latest club event series. Martell hopes to target partygoers from all walks of life for a refreshed and rejuvenated take on the nightlife scene in Malaysia.
The events will feature live performances from N-GENE by Martell,  Martell's Signature Gula Melaka Martell Noblige Tea and promotional activities. The events will cover 5 themes, from post-apocalyptic dreams to live music affairs.
For its upcoming events in Kuala Lumpur and Melaka on the 18th and 23rd October respectively, the parties will have the Arkade theme, inspired by the golden age of arcade video games and reliving retro pop culture. Instagram-worthy neon installations will be set up along with interactive games, complete with neon shufflers.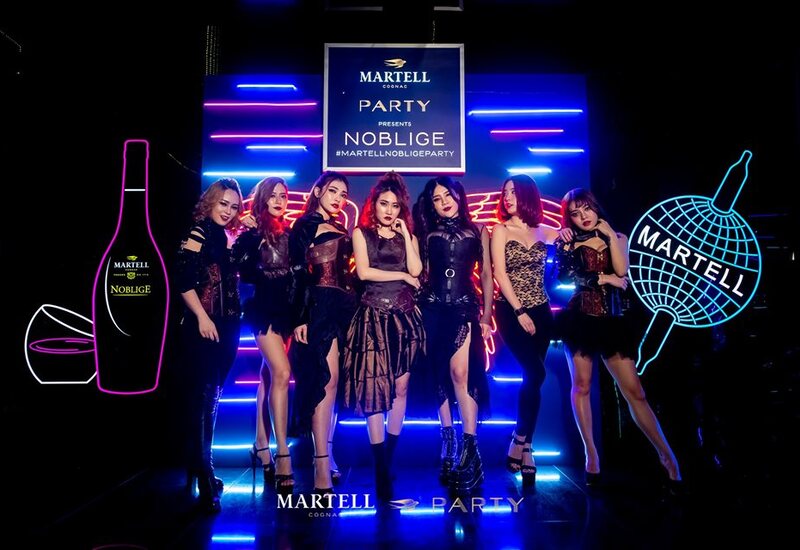 On the 25th October in Penang ,  partygoers can experience one of the highlight event themes of the Martell Noblige Parties – The Drone. This Sci-Fi multiverse-themed party will make you reach for the stars – almost literally. There will be an array of galactic-inspired light shows accompanied by music from some of the best DJs and the full force of the N-GENE lineup. You might even have to watch out for a UFO takeover, so keep your eyes peeled.
The performers from N-GENE that you will catch at the Martell Noblige Parties include violinist Grace, whose performance range spans classical to pop music covers, and Momo – a talented female DJ who has shared the decks with acts such as Showtek, Justin Prime, Vinai and Chuckie. Besides these, Lady Anna, one of Asia's top 25 DJs, and the Princess of Zouk KL, Mizzikiya, who has shared the stage with acts such as Hardwell, Timmy Trumpet and Nicky Romero, will also make their appearances.
Known for her wide range of music selection behind the decks,  vocalist, actor and runway model, Jvene will also be performing with N-GENE. Up-and-coming DJ talent Rain.X's unique musical style – which  has seen her make her mark as a rising female talent in the DJ industry will also make an appearance.
Meanwhile, you will also be able to catch classically trained violinist and a member of the Malaysian Philharmonic Youth Orchestra, Apple, as well as rising DJ star LB.  Finally, social media star Liyee who has experience in many industries from sports to fashion, will also be present at Martell Noblige Parties to add her spunk and flare to the scene.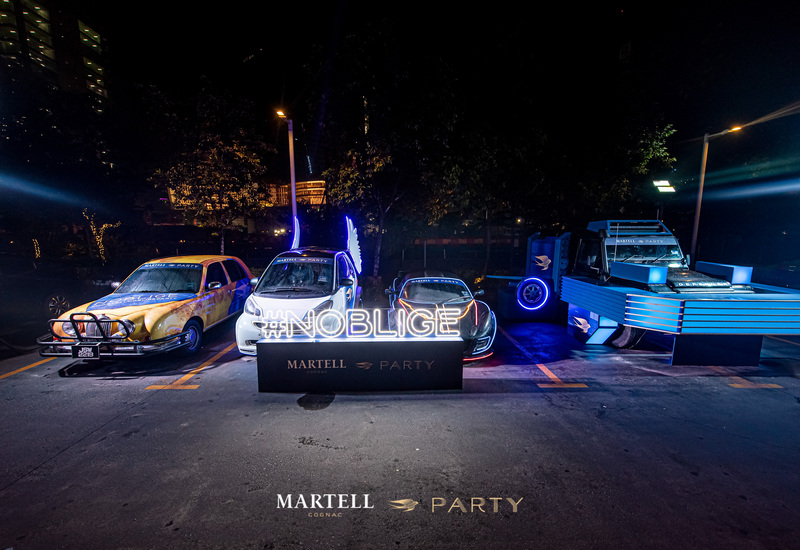 Here are the dates and venues of the Martell Noblige parties, so you can begin your party planning:
Friday, 18th October
Theme: Arkade
Outlet: Ctrl
Location: Solaris, Kuala Lumpur
Wednesday, 23rd October
Theme: Arkade
Outlet: Muzeum Bar
Location: Melaka City, Melaka
Friday, 25th October
Theme: The Drone
Outlet: Starz Club
Location: Georgetown, Penang
Mark your calendars for the one of the best party experiences of you life, with none other than the oldest of the great cognac houses, Martell.
The parties do not end here, so make sure to log on to Martell's Facebook page here or their website here for more party dates. Stay tuned!
(Source: Martell)