Five years into their journey, Devan Linus and Donovan Ng churn out a 15-20% profit yearly from Malaysia's first boutique hedge fund. Here's how they beat the odds stacked against them.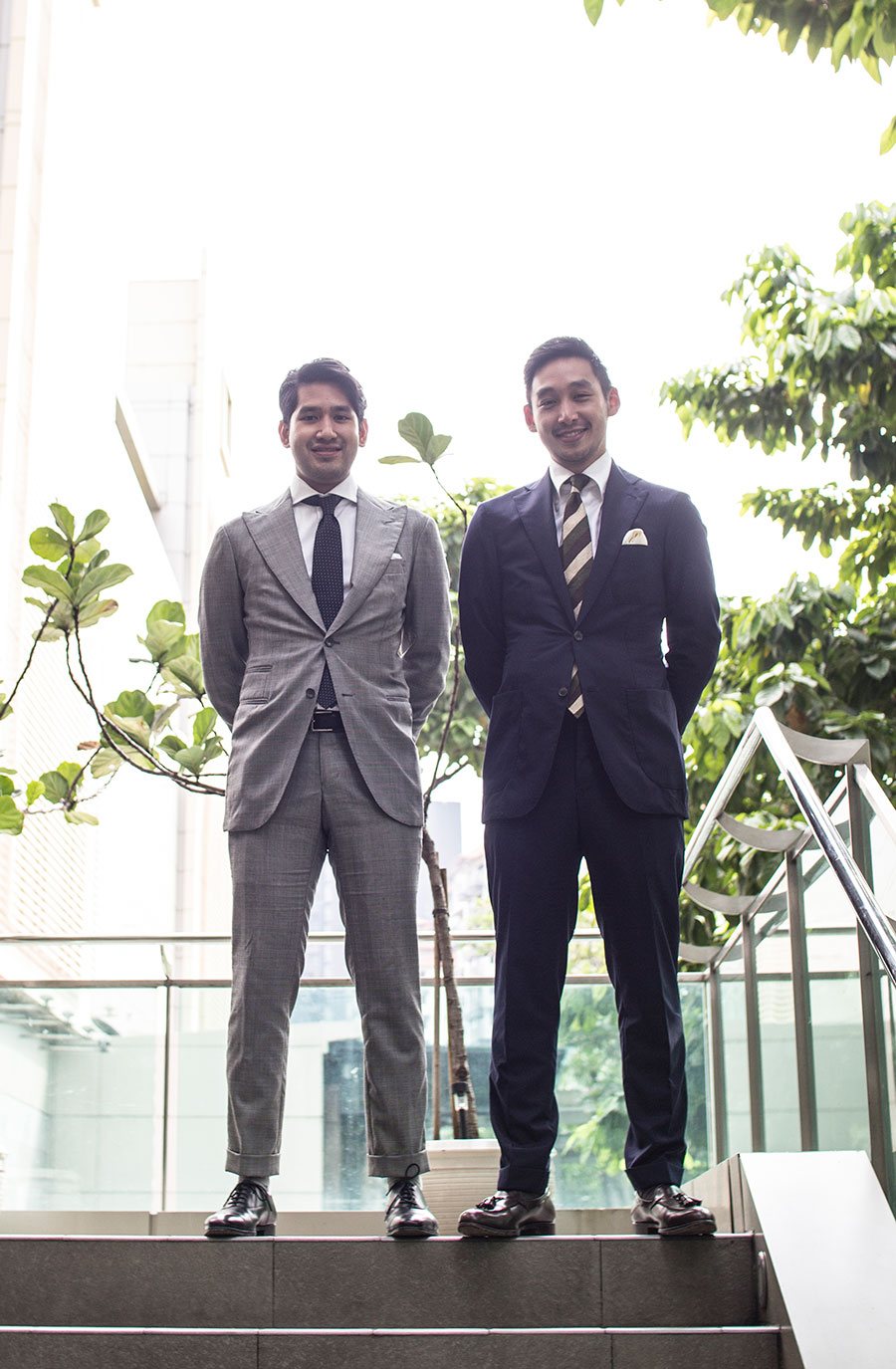 Even with prior knowledge of who they are, I'm surprised to meet the founders of Malayan Trading Capital (MTC). This could have something to do with the fact that Devan Linus (CEO & Chief Investment Officer) and Donovan Ng (Deputy CEO), owner-operators of the country's first boutique investment firm, look to be in their thirties.
"If a 30-year-old wanted to start a taxi app ten years ago, many would say he's too young to do it. Now, it's the norm for tech and F&B – but when it comes to money, they still say to trust a white-haired person," says Devan.
Articulate and open-minded, the MTC guys steer clear of jargons and buzzwords the average person would expect from investors. "People look at us and go 'You're too young to manage money'," Donovan admits, "but the more they hear our story, the more they come through."
This story started when they met while management consulting in an Australian firm. They were drawn to each other as Malaysians, and as the friendship grew, their shared interest in investment birthed the idea to start something of their own back home. They found a third partner in Aaron Yew, who is now on the advisory board.
Finance is at the core of every business, and these men have trained their analytical eye to spot a good business from a bad one. Combined with a love for managing and growing wealth, this translates to a critical edge in selecting blue-chip stocks among the world's largest companies.
Crossing borders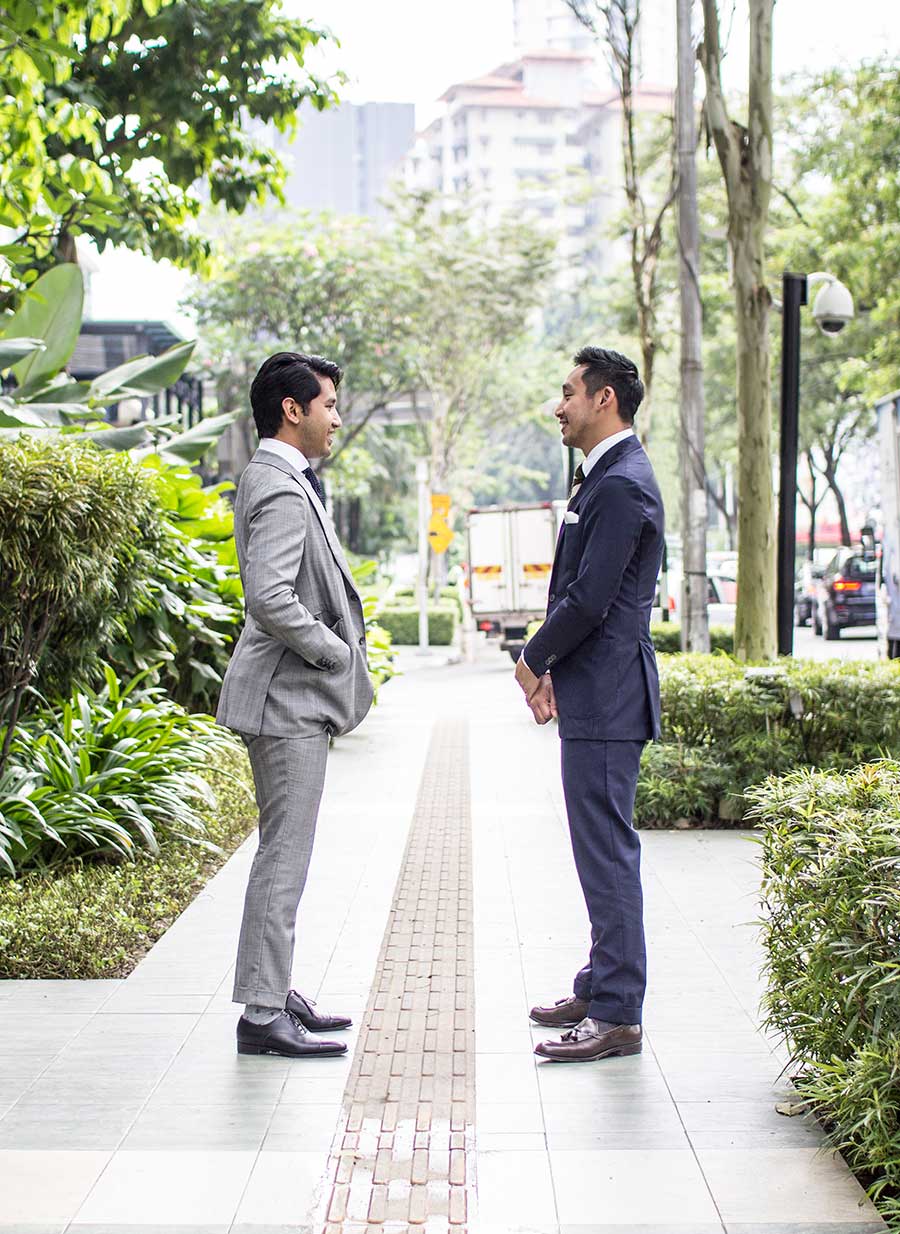 You could say investing was in Devan's blood. His grandfather was Kok Ah Too, a school teacher who discovered stockbroking and went on to join Malayan Traders & Co. In the 60's he became the first Malaysian to lead the Stock Exchange of Malaysia and Singapore, and passed the legacy to his children, including Devan's mother.
So it wasn't all that surprising that in 2012, Devan packed his bags and moved back to KL to start a hedge fund.
At the time, hedge funds were relatively unknown in Malaysia. Armed with the support of family and friends, the guys went into it with full knowledge of the value and risks. But registering the company wasn't as simple as walking up to Securities Commission. The powers-that-be didn't find hedge funds necessary, which sent Devan packing again –  this time, for Singapore, which offered support agencies and systems.
"We can buy and sell public-listed stocks from anywhere in the world, but a license ensures that check and balance to preserve and secure wealth," Devan says.
Donovan adds entrepreneurial sense led them back home to fill the gaps in the scene, with investors unsure what their returns should be.
As fate would have it, Malaysia warmed up to the idea and in 2015 Devan found himself bringing the business back to his homeland. Donovan followed shortly after, and they started building client base from within their circles of family and friends.
"You can't just work with any friend – you've got to know what makes the other tick, and if their skills are complementary to yours," Devan points out. Having built a foundation together, these two have established a trust that enables full honesty and transparency. "Would I do this with anyone else? Probably not – and I tell him that at the end of the day, the friendship is still most important," Donovan says.
While the country is not short on financial advisors and fund managers, hedge funds differ in that managers deploy their own strategies to generate returns without having to follow strict issued mandate. This gives MTC full reign of their investment strategies as long as they achieve 15-20% returns annually.
Malaysians had very few options back when they started, and most were vanilla. People were hoarding cash or placing their wealth in property. The result:  diluted performance.
"We come up with innovative strategies to achieve 15-20% yearly, and we've made 23% per annum over the last five years. We had to build that track record first because those who've lost money are extra cautious, and many Malaysians had been burned by other investments or schemes before," Donovan tells.
Walking the talk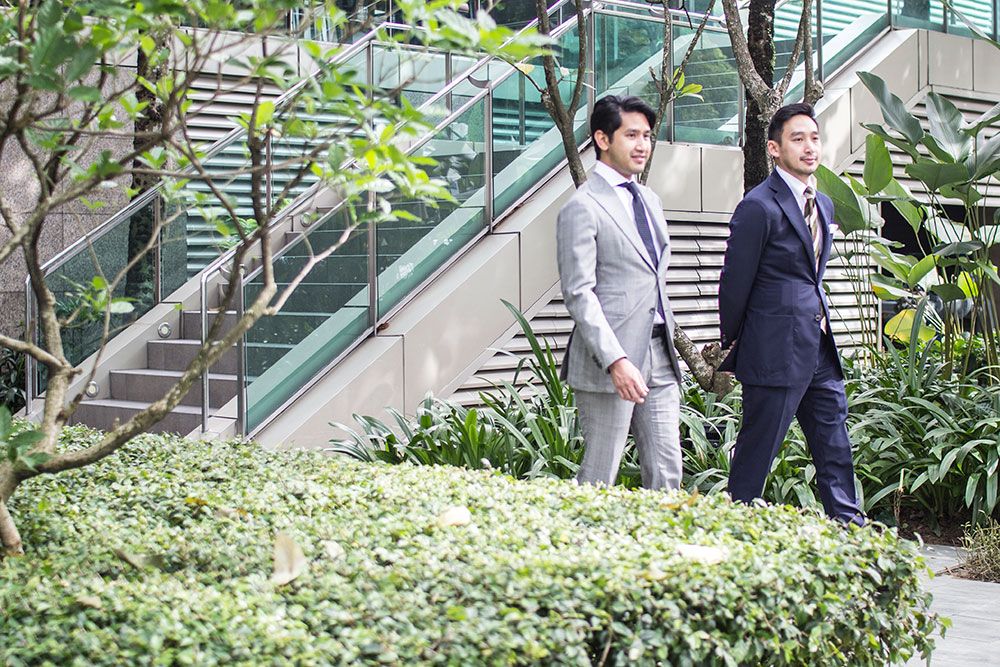 Having achieved its targeted returns, MTC has made the case for hedge funds with satisfied clientele as evidence. With minimum buy-in set at RM500, 000, you know these guys aren't playing around. Applying sub-derivatives (to access foreign restricted markets) and stock leverage are key to their investment game.
Devan and Donovan's recipe for success consists of fine-tuning strategy (selecting companies with high-quality product with potential for longevity), buying at the right price, and separating emotions from investing decisions – a trait all great investors practice.
Donovan says, "Investment is all about making the right decision based on the information you have, and dissecting that information requires a lot of focus. We do it every day, and can therefore make honest and independent decisions."
While 'buy low, sell high' may be Investing 101, practising it in a market dictated by trends proves to be a different ball-game. Devan illustrates using the casino analogy, "Big banks are the casino, collecting a fee as long as there are enough people playing. There are the all-time poker greats consistently winning. Then you have those who go for fun and have a good night whether they win or lose. These good players are like hedge fund managers, while the others are just following trends."
The founders have skin in the game, too – they invest alongside clients, which incentivises them to perform. This is where their fresh outlook and youth proves advantageous. "We're not fully moulded yet, so we find creative ways of doing things. We apply new techniques and tools to gather information, and learn from other industries in terms of business development and management," Devan iterates.
"Failure is not an option," Donovan follows. "When you start something like this later in life, you know you've already achieved something people will remember you for. We don't have that – we're known as the guys who started MTC, and we want to be known as the guys growing it to a leading Southeast Asian company. We're only here at the moment," he gestures to indicate a low level, "but there's so much more to achieve. We want people to talk about Malaysia as a regional financial hub, and in that, the world is our oyster."
With the freedom to chart their own path, the curiosity to stay on top of things, and the wisdom to make sound decisions, this formidable duo have turned their challenges into strengths in a short five years. Where MTC goes from here will stand as testament not only to the abilities of Devan, Donovan, and team, but to the power of information, creativity, and the courage to stick your neck out for something you truly believe in.
For more information, visit the official site of Malayan Traders Capital.
Photography: Gan Yew Chin