From cutting out single-use plastic to sourcing sustainably farmed fish, here's a quick look at four luxury hotels in Kuala Lumpur that have sustainable features and practices.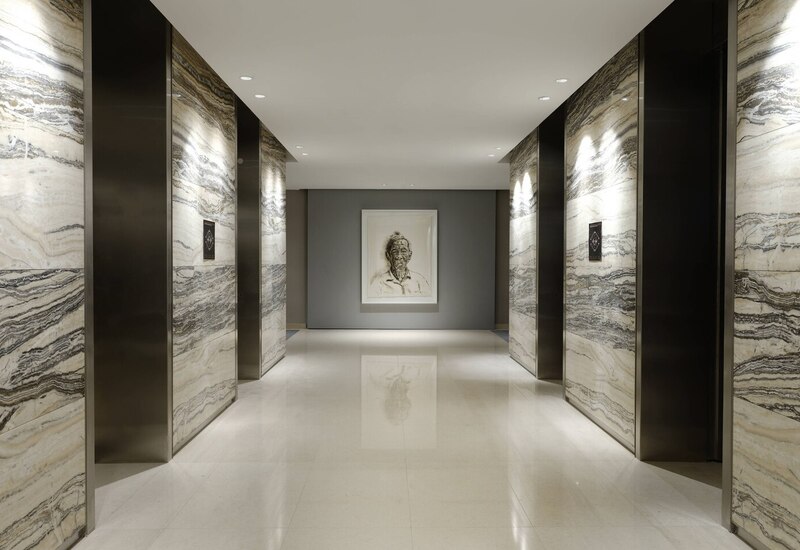 There is no denying the immediate threat that our precious environment is currently under. It is therefore encouraging to see that we as humans are beginning to take this issue more seriously, especially when it comes to making small but lasting changes that impact our environment.
The tourism industry should be no exception to these sustainability efforts. In fact, there are luxury hotels in the Kuala Lumpur area that have taken their sustainability efforts very seriously, as part of their ongoing efforts to save our planet.If you are passionate about the sustainability cause and are looking to enjoy your next holiday in Kuala Lumpur at a sustainability-friendly venue, then we have just solution for you.
From cutting out single-use plastic to sourcing sustainably farmed fish, here's a quick look at three luxury hotels in the city that have sustainable features and practices.
Alila Bangsar
Alila Bangsar is housed in a luxurious, mixed-used developed called The Establishment, located near the Bangsar area of Kuala Lumpur. Complete with 143 rooms, this five-star hotel is equipped with a pool, gym and even a 1920s Los Angeles themed bar known as the Pacific Standard. As far as sustainability goes, Alila Bangsar has an EarthCheck Bronze Benchmark status, which is the world's leading environmental certification and benchmarking program for tourism.  In conjunction with the hotels one year anniversary last month, it introduced a sustainable hotel amenity known as the "Giving Bag." A Giving Bag is a bag that is placed in all guestrooms to encourage guests to donate any pre-loved items that they no longer need. These left-behind items, instead of being neglected in the hotel's lost and found, will be donated to local so that they may re-used. With the aim of eliminating single-use plastics, the hotel has been providing filtered drinking water for guests in reusable glass bottles and has even launched a new bottling plant on its premises which uses an enhanced UV filtration method. The hotel also houses two restaurants, a fusion restaurant known as Botanica + Co and a French dining restaurant on the 41st floor known as Entier. Alila Bangsar is Alila Hotels and Resorts' first property in Malaysia.
Visit Alila Bangsar's website here to find out more information.
Element Kuala Lumpur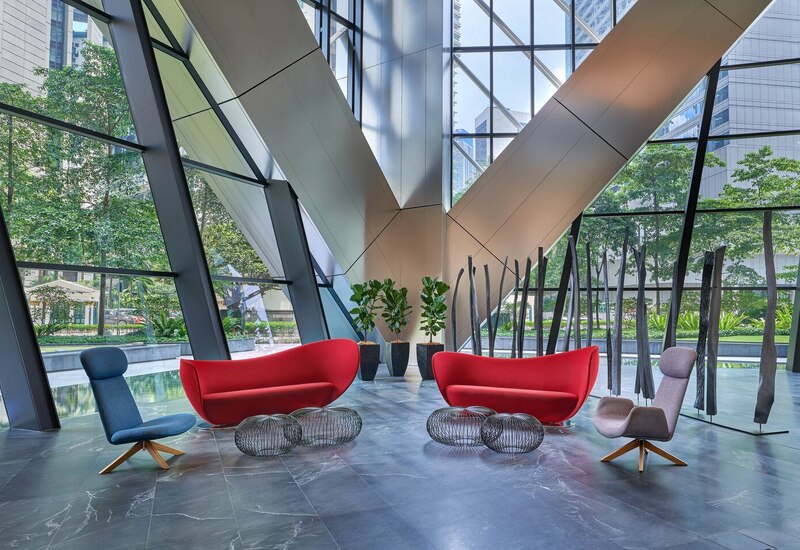 Element Kuala Lumpur is located inside the soaring, 275 metre-tall Ilham Tower on Jalan Binjai, in Kuala Lumpur. Sitting just a stone's throw from the Petronas Twin Towers, this hotel is the in the heart of the activity in the city. Element KL is Green Building Index certified, which means the building prioritizes the efficient use of resources such as energy, water and materials to reduce and minimize its impact on the environment. Built from the ground up using green and eco-friendly practices, this hotel makes the most of natural lighting throughout its entire space, offering guests 360-degree views of the city's skyline. The hotel's 252 rooms are even equipped with environmentally-friendly 3M filtered water so guests can drink right from the tap, as well as natural bath and body care products in the shower. To top all this off, guests can enjoy drinks and food at the TRACE Restaurant and Bar or take a dip in the indoor swimming pool. For fitness buffs, there's a 24-hour fitness centre.
Click here to visit Element Kuala Lumpur's website and learn more about their sustainability efforts.
Shangri-La Hotel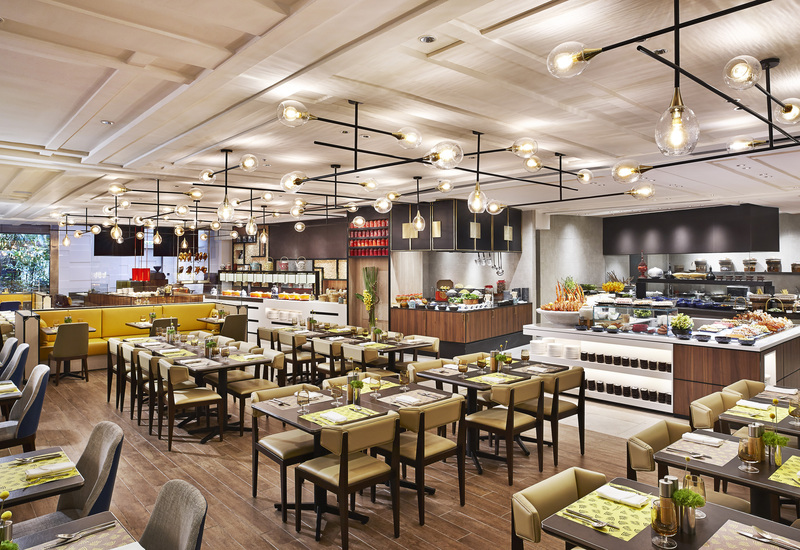 Shangri-La Hotel Kuala Lumpur is located along Jalan Sultan Ismail in Kuala Lumpur and has 662 luxury rooms for the picking. This high-end hotel is not only boasts an in-house spa and resort-style swimming pool, but it also practices sustainable habits that help reduce its impact on the environment. Its sustainable food initiative "Rooted in Nature" aims, among others, to acquire sustainably-sourced seafood and free-range livestock and produce to reduce its impact on the environment.  In line with this initiative, the luxury hotel chain hopes to serve more than 75% more sustainably sourced foods across all its hotels by 2020. In Kuala Lumpur, the hotel's dining outlet Lemon Garden now serves sustainably farmed fish, while the Lemon Garden 2Go uses wild Royal and Tualang Honey by Dorsata Honey, in support of brands that harvest raw honey and use sustainable practices to preserve the health of honey bees. The Kuala Lumpur hotel is also certified under the international ISO 14001 Environmental Management Systems – a certification which ensures that there is effective environmental management methods being used by organizations, to respond to changing environmental needs.
Visit Shangri-La's official website here to book your next stay-cation in Kuala Lumpur.
Mandarin Oriental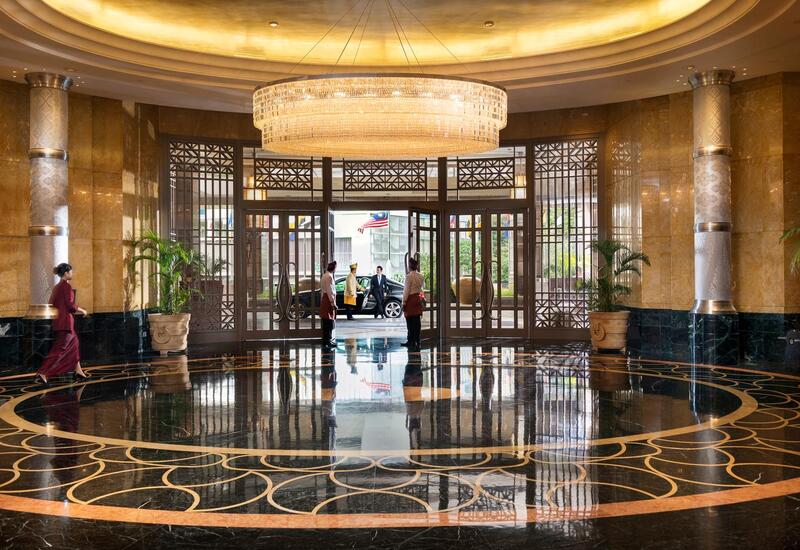 The Mandarin Oriental which sits right between Kuala Lumpur City Centre Park and the Petronas Twin Towers, joins the ranks of luxury hotels that are in business of making a difference in the environment. In November 2019, Mandarin Oriental Kuala Lumpur signed a Memorandum of Understanding (MoU) with WWF-Malaysia to collaborate on improving the sustainability efforts of the hotel in four main areas, namely seafood, food waste, plastic and paper. Some of the efforts that will be made as a result of this partnership include the hotel responsibly sourcing its seafood from sustainable fish farms, reducing food waste in the hotel property, completely eliminating the use of single-use plastics in the hotel by 2020, and ensuring all paper products used are certified by the Forest Stewardship Council (FSC). The high end hotel is also ISO 14001 Environmental System certified, ensuring that it's management's methods when it comes to environmental protection are compliant with international standards.
Visit Mandarin Oriental's official website here for more information.
(Photos: Respective hotels)