It's an exceptional timepiece that brings two sophistications in one package – a minute repeater and a flying tourbillon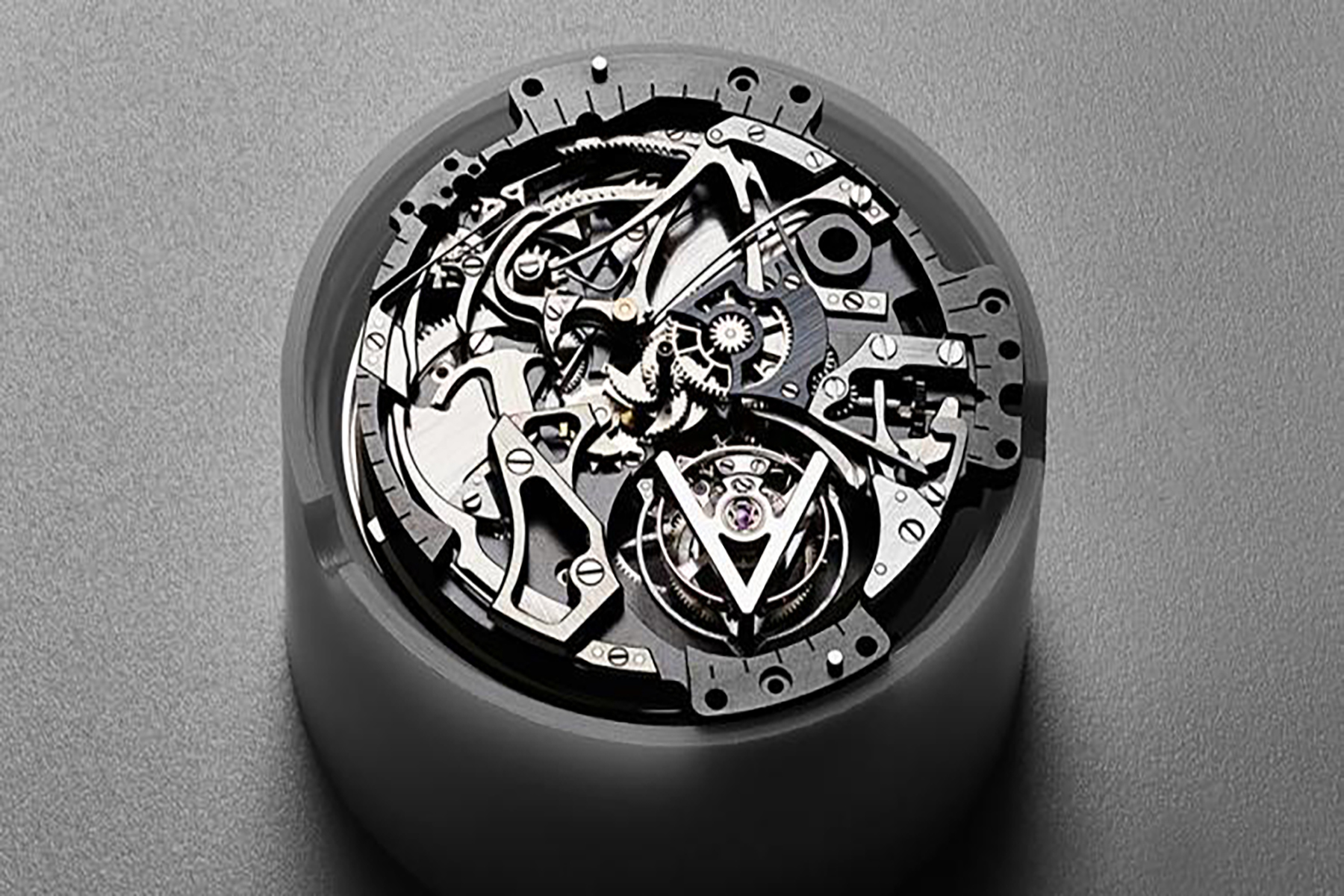 Many will have their hands on that signature LV handbag, but only the brand's most elite clientele will be adding its latest minute repeater to their collection.
Back in 2002, Louis Vuitton made its first foray into the world of high-end watchmaking. The French fashion house got a massive boost when it acquired La Fabrique du Temps, a company started by Michael Navas and Enrico Barbasini, two of the most powerful names in the watchmaking industry. They have been making watches for Louis Vuitton since 2007 before the luxury company purchased La Fabrique du Temps in 2011.
Since then, the company has been in charge of turning out Louis Vuitton's signature high-watchmaking pieces from its tourbillon timepieces, the Mysterious Watch (known for its movement that seemingly floats within the case), its world timers, the Spin Time (known for telling time by spinning rotating cubes), and its minute repeaters.
A staff of approximately 80 help conceive these creations, but only three watchmakers are capable of creating the minute repeaters.
Two high-complications
This sophisticated watch combines the two high-complications of a minute repeater and a flying tourbillon, in a compact case of 42mm x 9.7mm.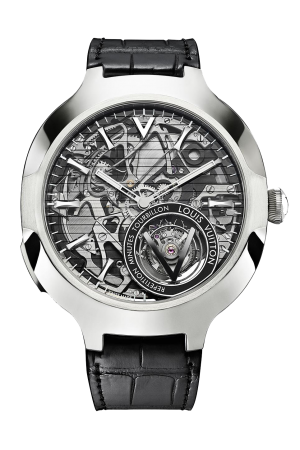 Made of 18-carat white gold, the case houses the LV100 calibre which has 345 components and offers 100 hours of power reserve. The minute repeater is the real showpiece of the watch.
The striking mechanism has two gongs and two hammers to indicate the hours, quarter hours, and minutes on demand via the trigger positioned at 8 o'clock on the case.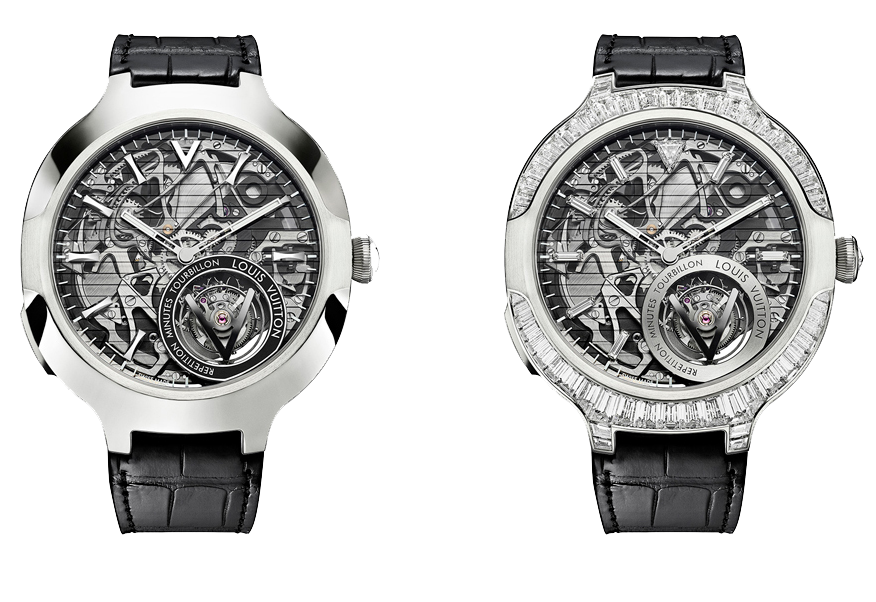 A low note signals the hours while a double low-high note indicates quarter hours, and a high note rings in the minutes. And for the first time, Louis Vuitton has presented a minute repeater with a Cathedral gong, allowing the timepiece to retain a deeper sound with a longer resonance time.
It's a technically challenging creation in such a small space, as the gongs cannot touch one another or any other element of the movement or case. Time will not only be visible to the eyes, but it will also be music to the ears!
While the pieces are not limited, each of Voyager Minute Repeater Flying Tourbillon is individually numbered and priced at $295,000.
For more information, do visit the official website.
Images: Louis Vuitton