Louis Vuitton's third generation of connected watches has arrived, and it's the most exclusive, creative, and customizable version yet.
Reimagined, redesigned and reengineered, the new Louis Vuitton Tambour Horizon Light Up offers a user experience unlike any other with a mesmerising LED display and countless options for personalisation, all while retaining the most iconic elements of the original Tambour. 
Seamlessly uniting the worlds of luxury, art, and technology, this latest iteration sets a new benchmark for high-end connected watches by offering unlimited opportunity for self-expression and high level technical specifications.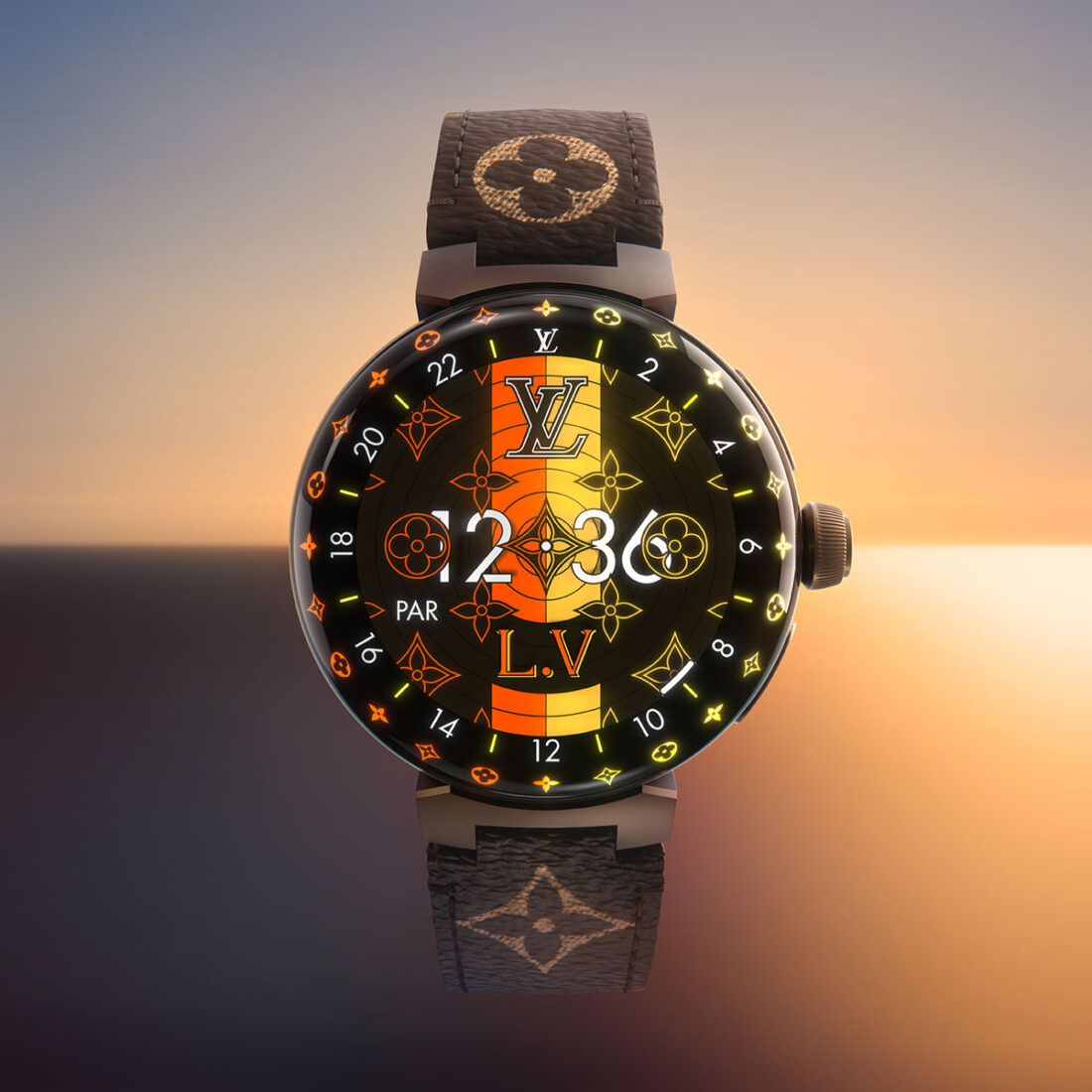 A true Louis Vuitton creation
Since its founding in 1854, Louis Vuitton has provided its customers nothing less than beautifully crafted bespoke creations, continually honed and perfected through the years. The Tambour Horizon Light Up, though expressed in a new form, aligns entirely with Louis Vuitton's design codes.
In addition to incorporating the timeless silhouette and convex case profile of the original Tambour watch, the connected Horizon Light Up features the same meticulous quality of hand finishing as any of the Maison's mechanical pieces.
A curved sapphire glass serves as the watch's screen, pouring over its edges to create an elegant, contemporary look, while also making its 44mm case much smaller on the wrist.
24 LED lights behind the signature Louis Vuitton Monogram ring illuminate the piece's unique design, coming to life in a moving kaleidoscope of colour when the watch is activated or gets a notification.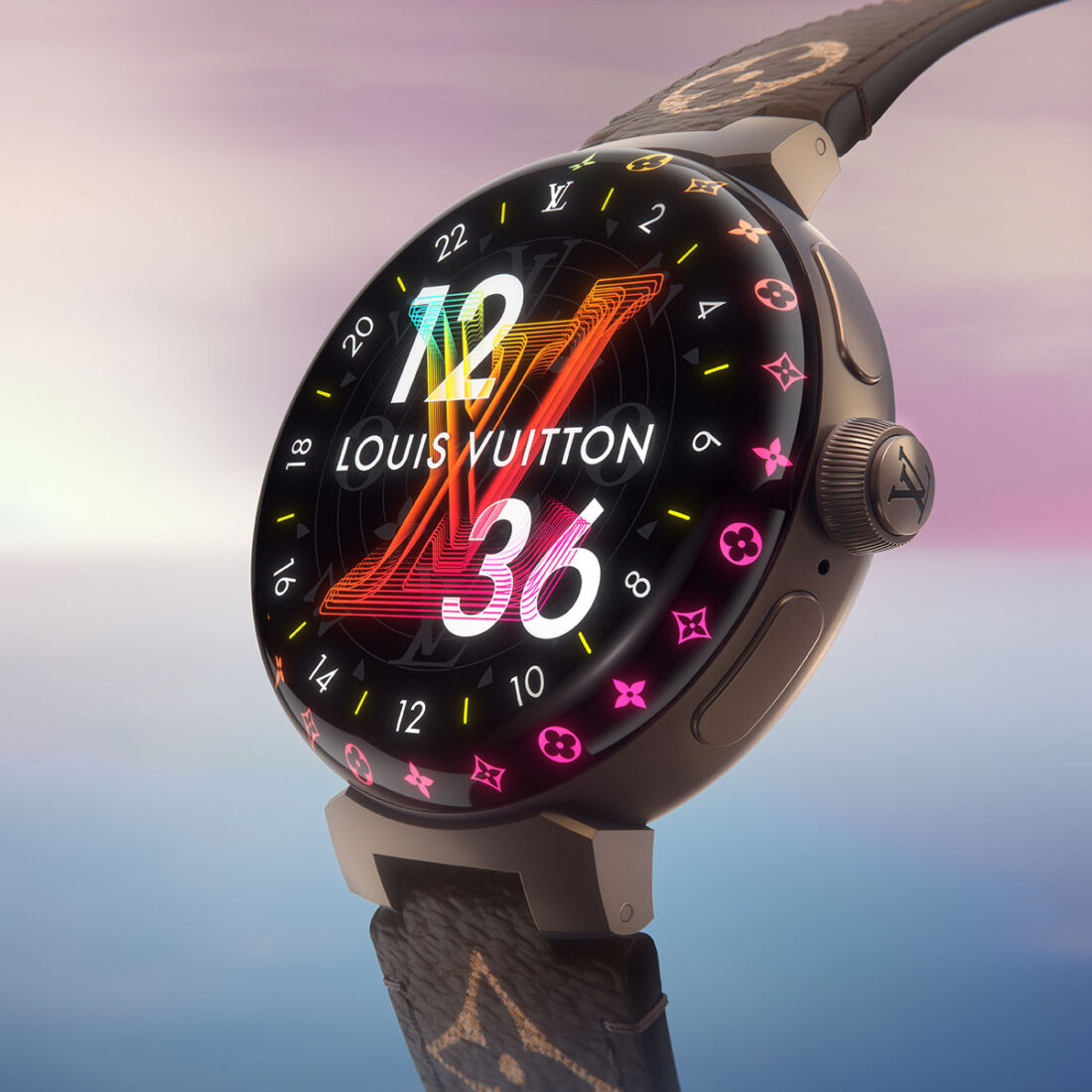 New heights of customisation
With the Tambour Horizon Light Up, wearers have a connected watch that can be customised to be uniquely theirs. The watch face's always-on display is easily tailored to any mood, look, or occasion, offering a choice of eight built-in dial configurations. One such option includes a striped animation that is reminiscent of Louis Vuitton's iconic trunks, while another features the House's beloved mascot, Vivienne.
A wide spectrum of colours, including 11 new gradients, are available for the wearer to experiment with, but the personalisation options hardly end there. Wearers can add their own initials with a colour and typeface of their choosing, while new watch face designs will be made available throughout the year in conjunction with collaborations, fashion shows, and festive occasions.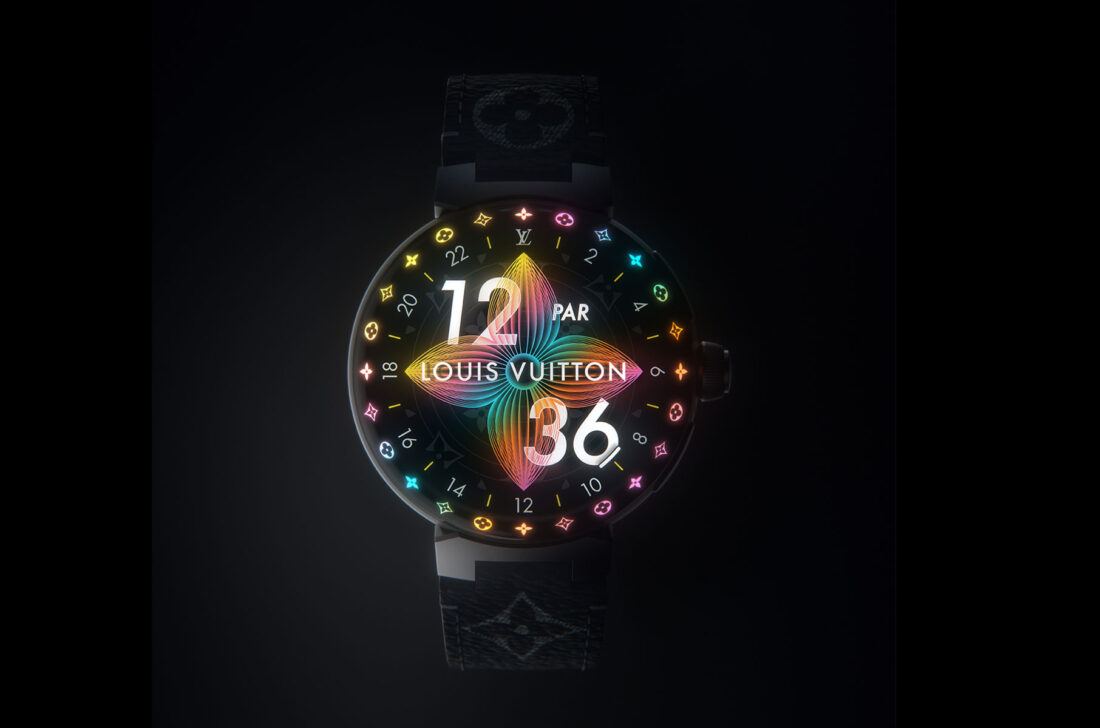 Even the watch's new custom-designed operating system was developed to fit the lifestyle and personality of the wearer. At the swipe of a finger, functions like agenda, weather, step count, heart rate, air quality, alarms, music, and Alipay are easily accessed.
The Tambour Horizon Light Up's operating system is also the first one outside Apple's own universe to be accredited as 'MFI', or 'made for iPhone', while its compatibility also extends to Android and HarmonyOS smartphones.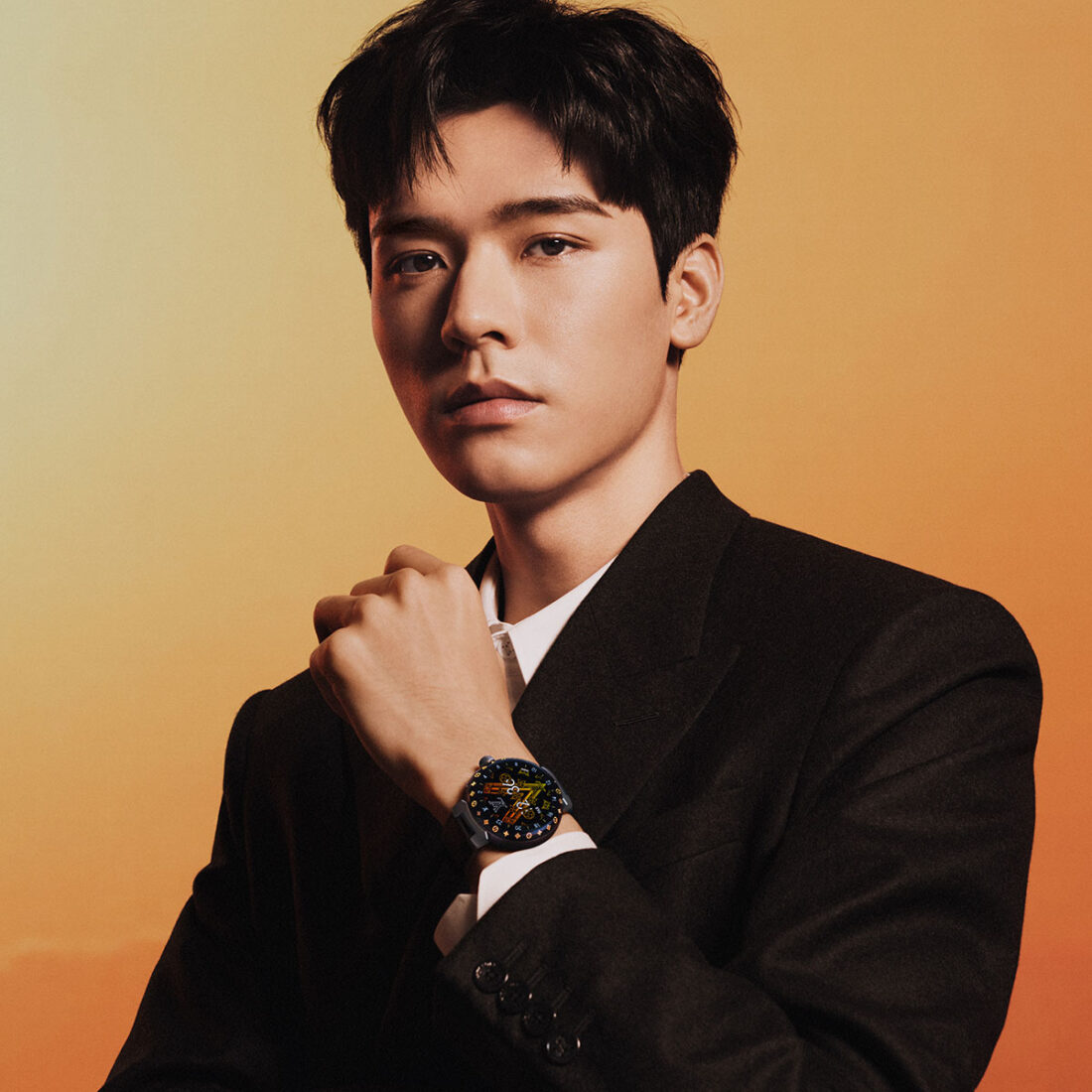 Underneath the dazzling displays and enchanting lights, the Horizon Light Up impresses with its high-level technical specifications, such as the lightning-quick Snapdragon Wear 4100 processor and all-day battery, which can be adapted to Blossom, Explorer, Submarine and Saver mode to suit different needs and circumstances.
Two push buttons on either side of the crown allow the wearer to change the watch face configurations and activate applications with ease. Thanks to the Louis Vuitton Connect companion app, the watch seamlessly connects to a range of devices and products, and enables users to manage and customise the watch through their smartphone.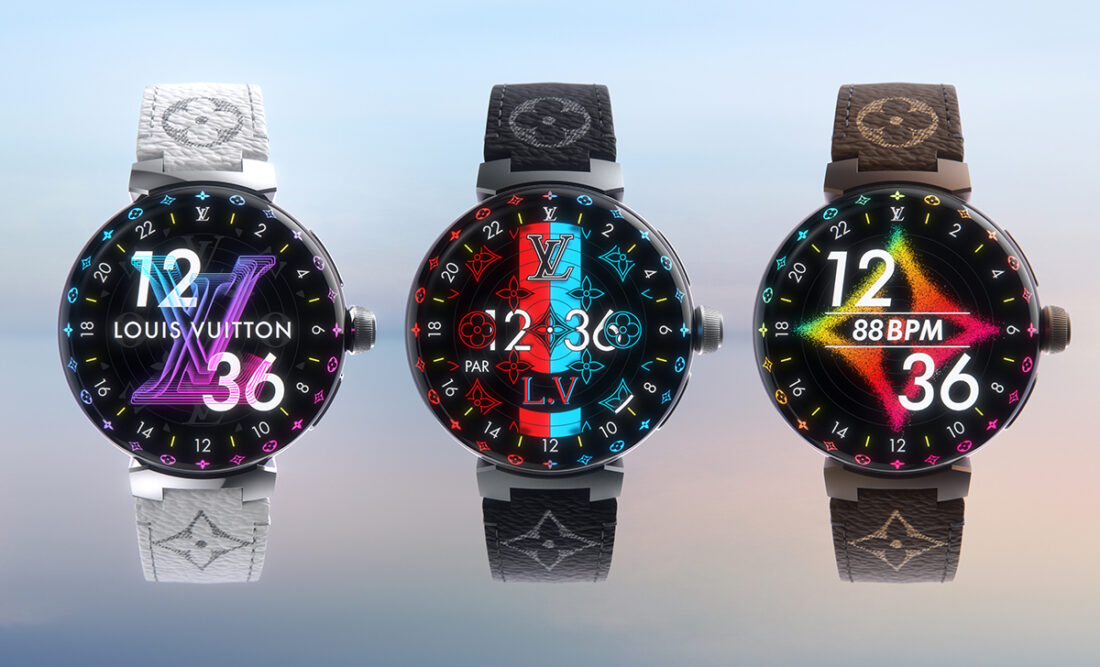 Three versions of the Tambour Horizon Light Up are available: the Polished Steel, the Matte Black and the Matte Brown. Actors Gong Jun and Sophie Turner model the new pieces for the launch's campaign.
For more information, visit ap.louisvuitton.com