From the stars helping us navigate our way through dark times to the belief that the planets can write our fate, the universe and its inhabitants have long been a source of inspiration and guidance to us mere mortals. It's their magic and their enigmatic charm that has beguiled us all these years, and we will continue to be enthralled by them for many years more.
Louis Vuitton brings this vast space and its stars to Earth with the unveiling of its new high jewellery collection, aptly named Stellar Times. An ethereal vision brought to life by Francesca Amfitheatrof, the Maison's artistic director for jewellery watches, the pieces of this collection captures the beauty of the cosmos, while paying tribute to space exploration.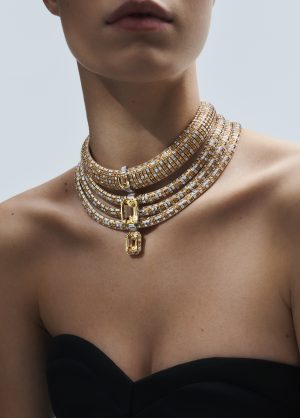 In creating this collection, Amfitheatrof took the recurring themes of stars, constellations, and universe in jewellery, and took on a more abstract and poetic approach. A play on light, colours, and various stones make Stellar Times come to life, featuring diamonds and opals that are as old as the universe itself.
"This theme is inspiring because of the artistic value in stones embodying planets, but I am also fascinated by the immensity of the cosmos, by journeying through space and by this feeling of wonder at all the beauty of the universe," Amfitheatrof said in a statement. "Some of the best astronauts are now women. And very soon we will be able to travel to Mars. The brand reflects these incredible advances, and has always been a daring pioneer in travel and adventure."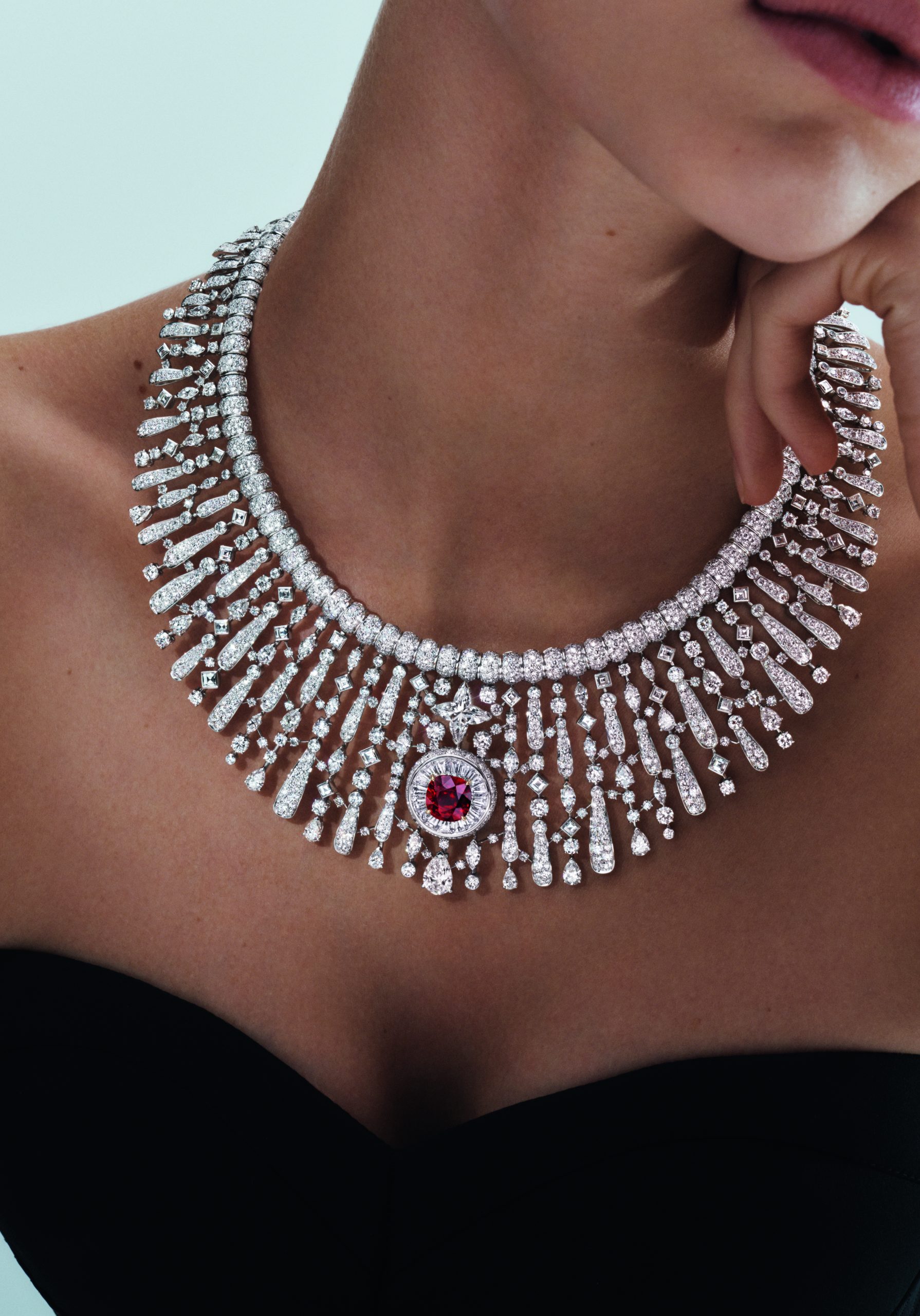 A total of 90 pieces make up the universe of Stellar Times, each glimmering with majesty and movement. Various precious gemstones represent seven themes: The red planet Astre Rouge is led by the ruby; emerald and sapphire are chosen for Planète Blue; translucent green-blue indicolite tourmaline for Apogée; and a constellation of kaleidoscope-hued spinels form Interstellaire.
The marriage of gemstones and diamonds create an otherworldly, heavenly effect in the Stellar Times collection. This is evident in Lune Bleue collar, where sapphires representing the blue moon create an intergalactic mosaic that took over 900 hours to create.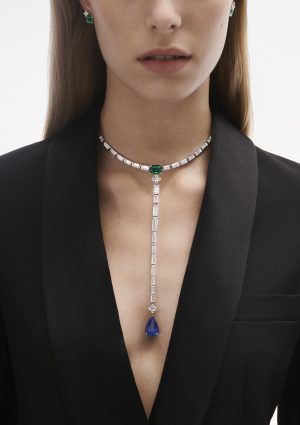 Louis Vuitton honours Mars with a dazzling choker featuring rubies from Mozambique. Round, oval, navette, pear, and princess diamonds create a shower of light, pulling the focus to the powerful ruby. Black opals that represent Céleste play with emeralds and sapphires in a ring, and yellow sapphires and spessartite garnets emulate the sun into a cocktail ring for Soleils.
Movement is an important element in Stellar Times, who intended to create jewellery that becomes part of the body through light fluidity. Such is observed in the Planète Bleu necklace, which feature a graceful band of elongated baguette diamonds that eventually lead to a single emerald. From there, a tapered trail of diamonds end in a teardrop-shaped sapphire that rests in the décolleté.
To discover more about the savoir-faire behind the Louis Vuitton high jewellery collections, visit here.
Photos: Louis Vuitton