French fashion maison Louis Vuitton dives into the world of gaming with the release of their new Le Babyfoot foosball table and Billiards table.
It's game night but with a fashionable twist: French fashion House Louis Vuitton delves into the art of gaming by debuting their all-new Le Babyfoot foosball table and Billiards table. The two classic games are given a unique LV makeover, handcrafted by the maison's artisans to offer them a chance at experiencing a life of glamour and prestige all on their own.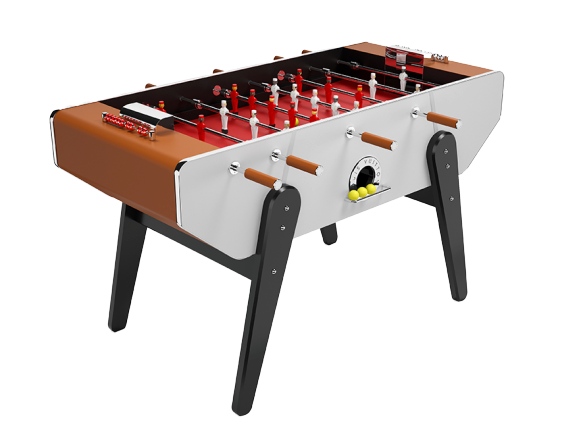 If you know someone who's all about class but still enjoys engaging in a humble game of foosball, Le Babyfoot is a must-have for the gamer's home. The foosball table comes in a number of signature house codes – from the standard Monogram and Monogram Eclipse to Damier Graphite. For versions of Le Babyfoot in trimmed Epi leather, options with splashes of colour include Cyan, Pistachio, Fuchsia, and Caramel/White. The wooden body is clothed in Louis Vuitton canvases or leathers, and treated to numerous layers on hand-applied edge-drying on the corners.
The players featured on Le Babyfoot are inspired by the signature Louis Vuitton 'Groom', a character harking from the brand's 1921 advertising images. Staying true to Louis Vuitton's savoir-faire and history of personalisation, the players have been hand-cast in aluminium and hand-painted to complement the custom canvas or leather table. The game is finished off with artisanal, jewel-like counting coins that are embellished with a striking hand-painted Monogram flower for an extra stylish win.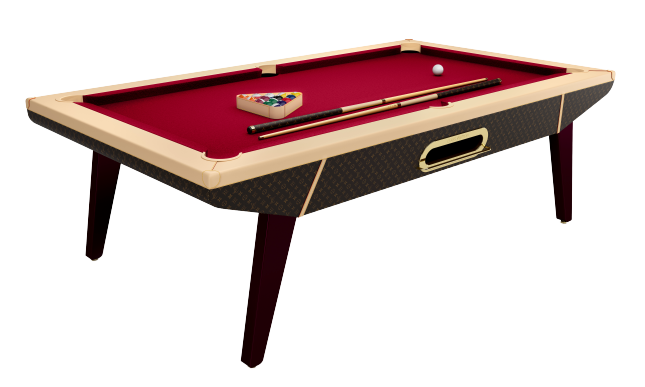 The Louis Vuitton pocket Billiards table is the game piece for the most boujee of cue-sports lovers. It was designed in 1896 by Louis Vuitton's son Georges Vuitton as a tribute to his father. The table also sports the iconic Monogram motif; canvas options come in either the darker Monogram Eclipse or Damier Graphite. Meanwhile, just like Le Babyfoot, leather versions of the billiards table sport more explorative hues such as Cyan, Fuchsia, Navy/Pistachio, and Caramel/White. The same craftsmanship behind each unique Louis Vuitton trunk also went into the makings of this billiards table, with its body finished with naturally tanned cowhide leather corners along with hand-pressed metallic hardware, with each stud specially engraved with Louis Vuitton's signature.
What's a table without its accessories? Louis Vuitton doesn't miss a beat – having included the game's essential tools such as billiards balls adorned with painted flowers, two sets of monogrammed cues, and a stamped triangle.
Prices vary according to finishes, so visit their website for more information or to place your order.
Photos: Louis Vuitton