Louis Vuitton celebrates its bicentenary this year, and in commemoration of such an incredible milestone, the French luxury icon has unveiled a new high jewellery collection inspired by its formidable founder.
Aptly named 'Bravery', the collection is comprised of 90 glimmering pieces realised by Louis Vuitton's Artistic Director for Jewellery and Watches, Francesca Amfitheatrof. Through elegant necklaces, rings, earrings, and brooches fashioned in Louis Vuitton's jewellery workshops at Place Vendôme, the collection chronicles the eight chapters of the founder's life.
"I was surprised that a fashion house like Louis Vuitton was created through the sheer courage of one young man," she said in a statement. "Driven by his curiosity about the world, he embarked on that incredible journey across France. That's why we have named this collection 'Bravery'. It's a word often used in high jewellery. Yet these notions of determination and adventure are intrinsic to Louis Vuitton, and we wanted to express them through this collection."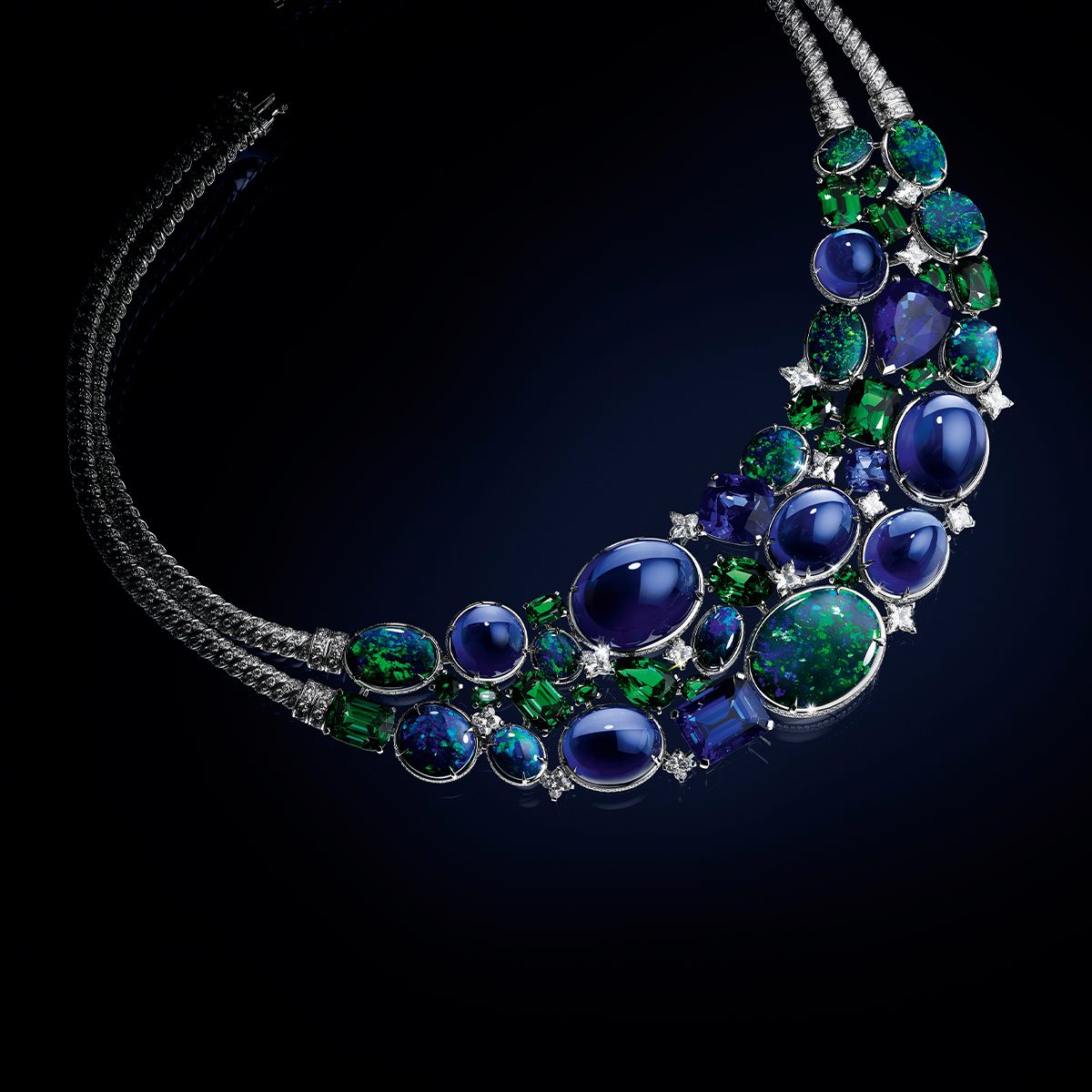 To mark the beginning the collection, La Constellation d'Hercule is the first chapter named after the constellation under which Vuitton was born on 4 August, 1821. This constellation is only visible at night from May to August, and in honour of the occasion, Louis Vuitton has dedicated a bib necklace adorned with tanzanites, tsavorites, and a sprinkling of LV Monogram Star and Flower-cut diamonds.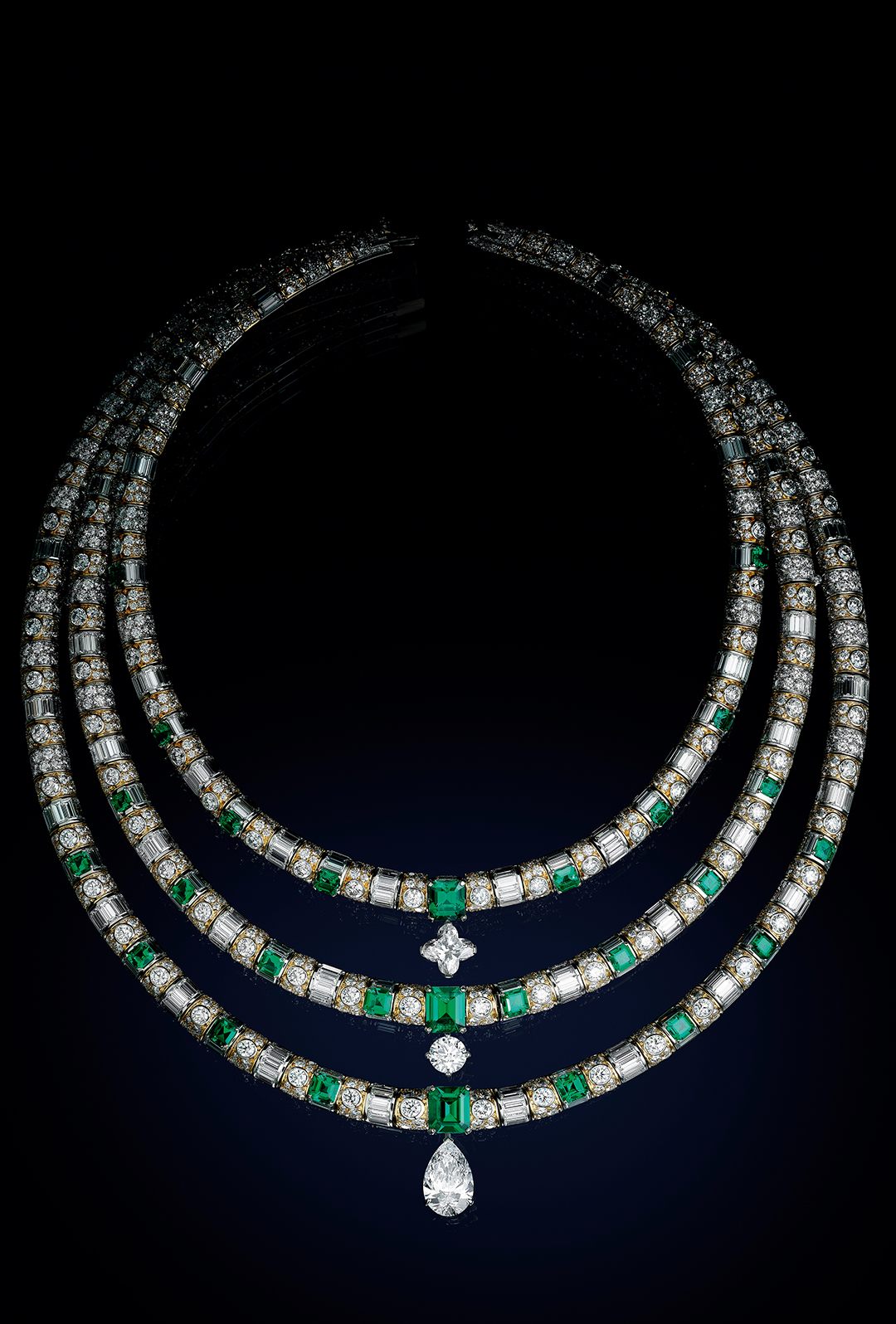 Other motions in the collection include L'Aventure, which takes inspiration from the 400-kilometre journey between Vuitton's native Jura and Paris. Expressing this admirable adventure that would lead to the founding of the luxury fashion House is a necklace that intersperses Colombian emeralds in three rows of platinum, yellow gold, and white gold. The necklace is entirely pavé-set with diamonds in Damier checkboard stone marquetry, and further embellished with a 3+ carat LV Monogram Flower and a 5.21 carat DFL pear-shaped diamond.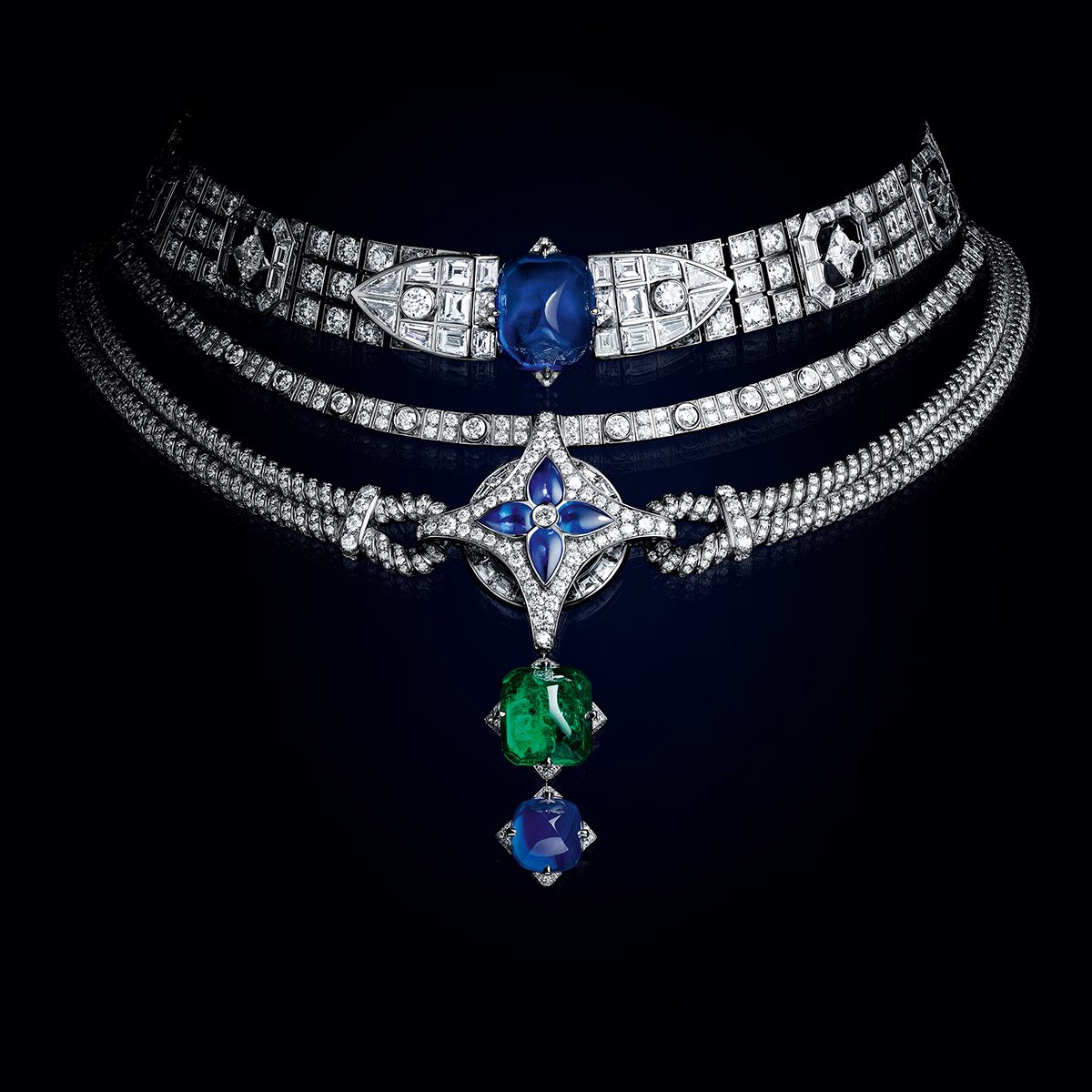 Each piece in the collection plays with a wide selection of stones – from vibrant rubies to Sri Lankan sapphire, but the real star of the collection is Le Mythe, a majestic, multi-layered necklace that combines several emblematic motifs unique to Louis Vuitton: the Damier pattern trunk lock-inspired details, studs, rope, and the now-iconic Monogram flower.
This eye-catching work of art demanded over 1,300 hours of work to create, representing the foundations that Vuitton laid for his Maison that is now revered as one of the most respectable fashion brands in the world. The three-row diamond necklace presents three sugarloaf cabochons in the form of a 19.70-carat Sri Lankan sapphire, an 8.64-carat Colombian emerald, and a 7.11-carat Madagascan sapphire.
If you'd like to learn more about Louis Vuitton's Bravery collection, visit the brand's website, or take a look at more of this stunning tribute below: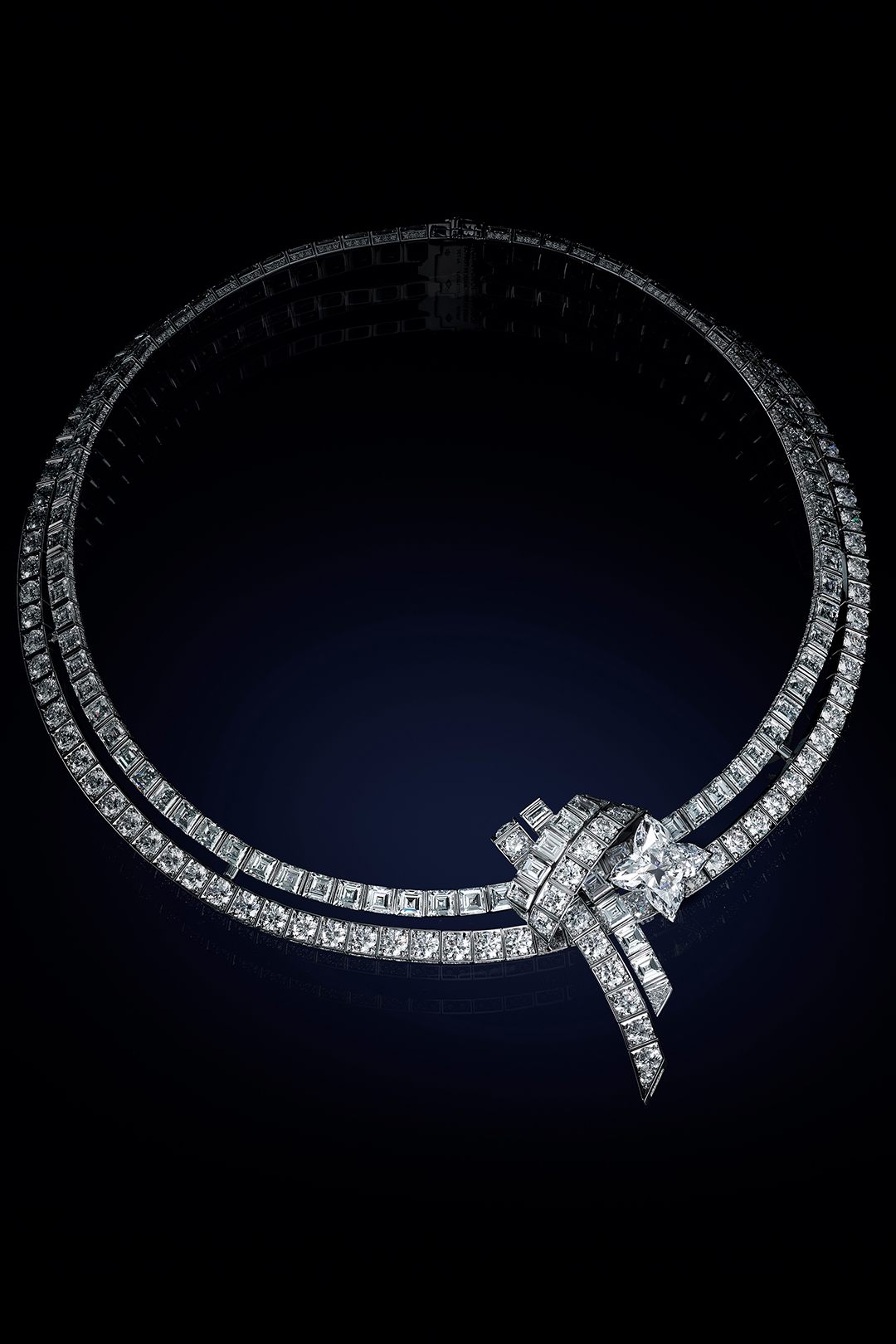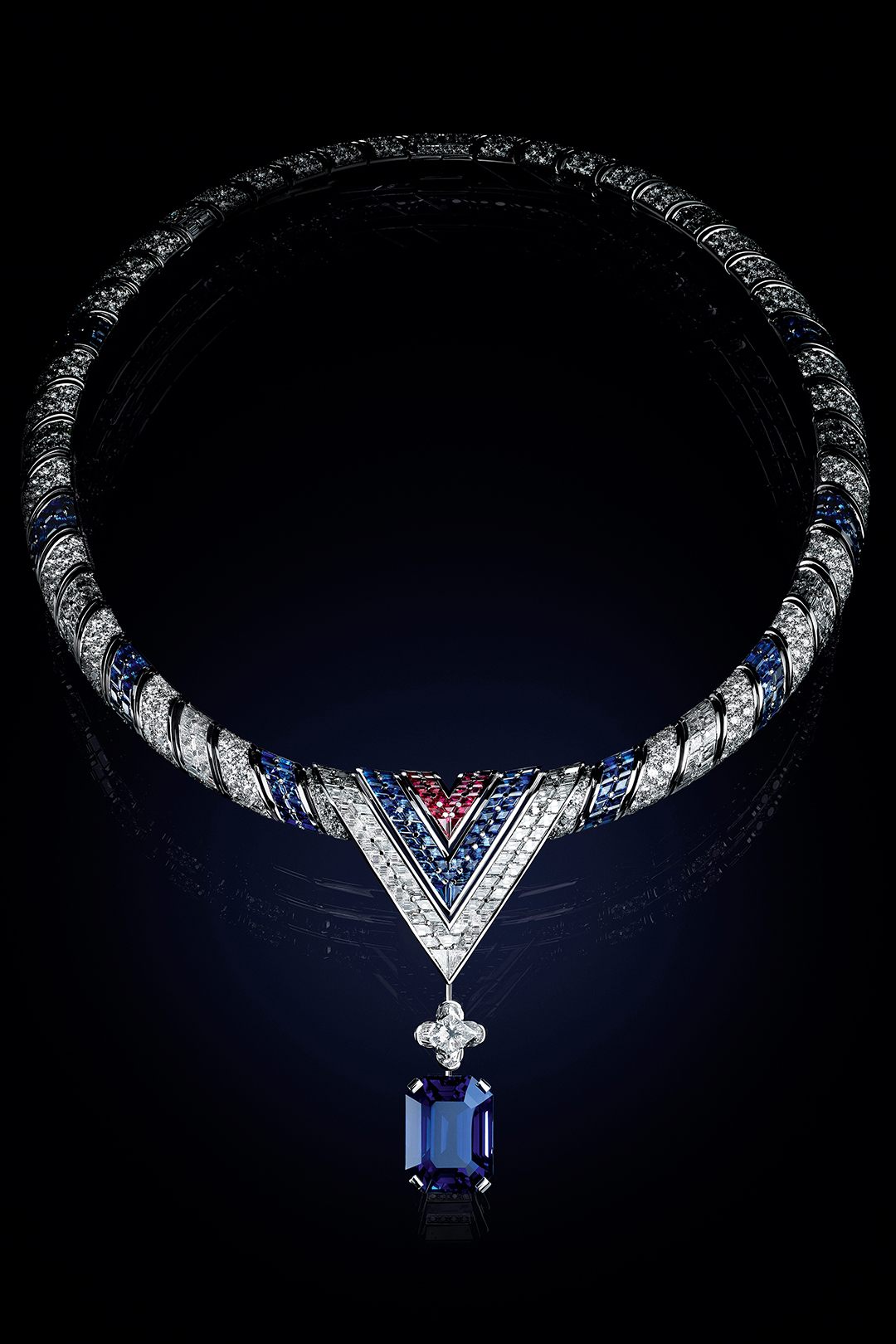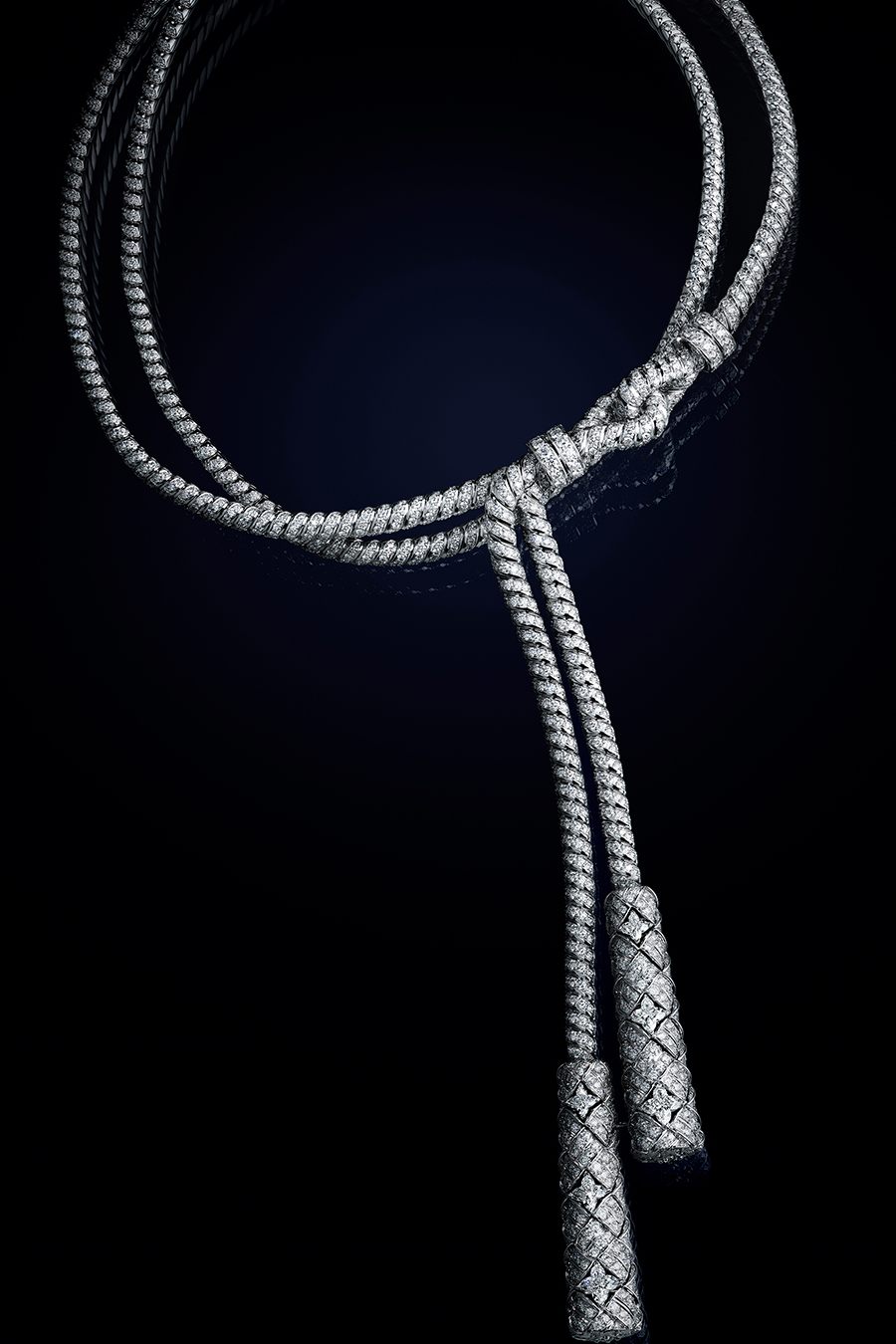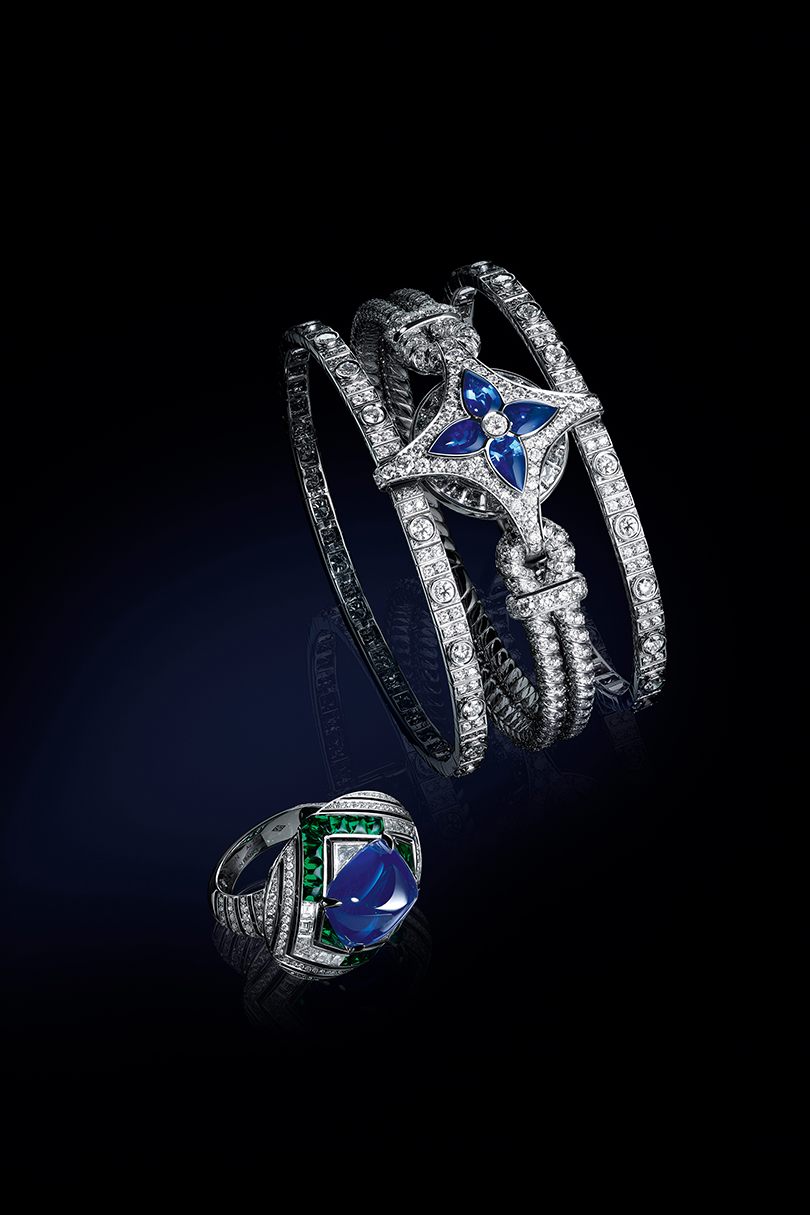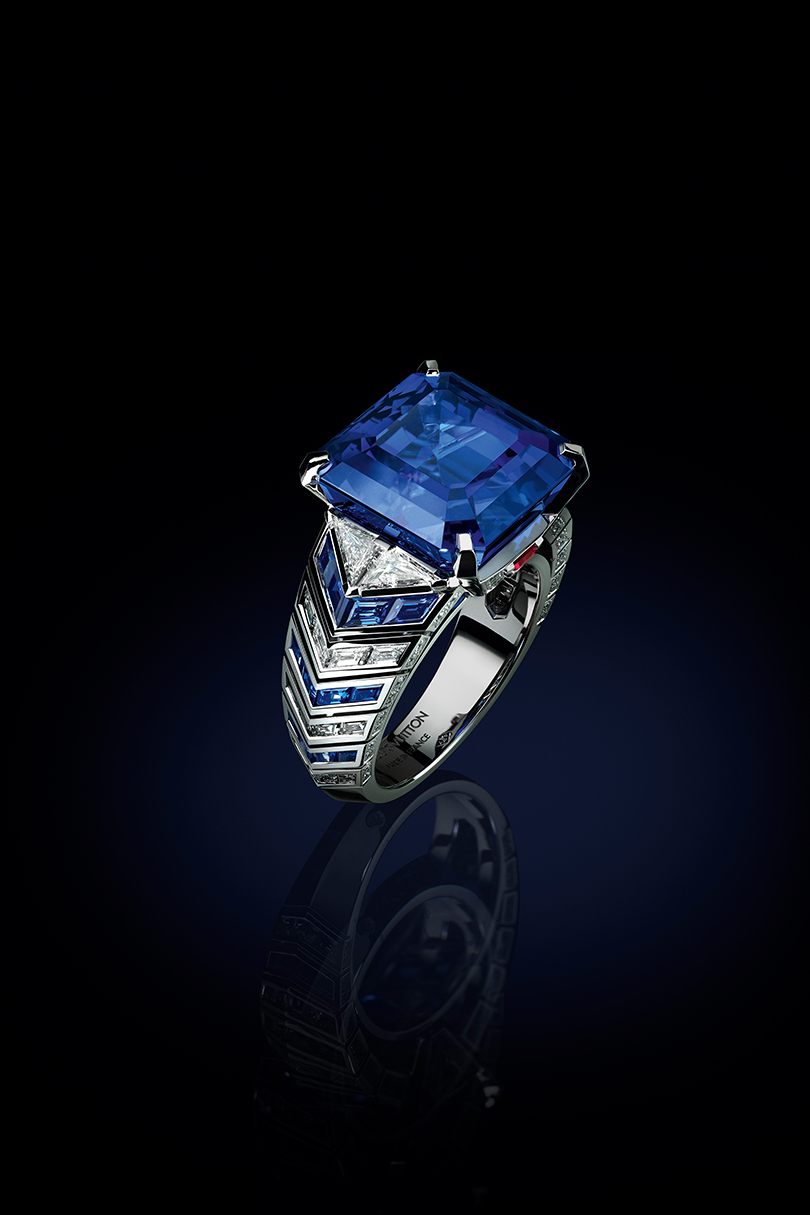 (Swipe left for more)
Photos: Louis Vuitton