The prestigious Women in Science Awards not only recognizes the research efforts of these special women but awards them RM30,000 in grant money to help fund their scientific projects and endeavours.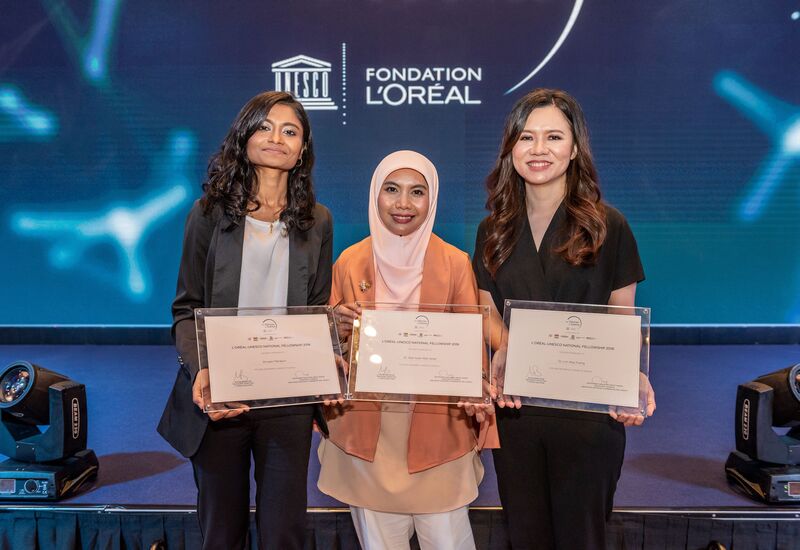 2019 marks the fourteenth year that the L'Oreal  Foundation is partnering with UNESCO to run the L'Oreal-UNESCO Fellowship for Women in Science National Awards, which celebrates the achievements of women who are making breakthroughs in the field of science.
The prestigious Awards not only recognizes the research efforts of these special women but awards them RM30,000 in grant money to help fund their scientific projects and endeavours. This year, the three winners of the Women in Science Awards spanned three different scientific boundaries including cancer risk prediction, obesity prevention and material engineering.
The Awards typically see about 9,500 applicants spanning 53 nationals and regional programmes in 177 countries every year. The program also has the support of over 50 prestigious partners that are among the highest scientific authorities in their respective countries.
Globally, women are massively underrepresented in the fields of science, technology, engineering and mathematics (STEM). In fact, a report by UNESCO revealed that only 28 percent of researchers in the world are women. The Women in Science Awards aims to bridge this gender gap and to foster an appreciation for women making breakthroughs in science.
Here's a closer look at the three esteemed female winners for this year's Women in Science Awards.
Shivaani Mariapun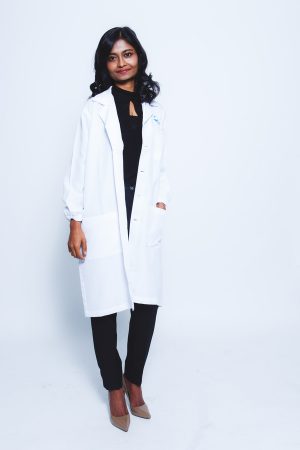 Shivaani Mariapun, an alum of University of Nottingham Malaysia, is a true champion for women, particularly those suffering from breast cancer. Shivaani was recognized for her research on mammographic density and breast cancer risk in Asian women. With the breast cancer mortality rate for women in Malaysia being 50 percent higher than the global rate, Shivaani's research into developing a more accurate risk prediction model and to formulate an effective screening strategy for early detection could save many lives.
"The risk of developing breast cancer is not equal in all women. Providing the same screening recommendation to all women is, therefore, an inefficient way to use our limited resources. By tailoring screening according to risk profiles, we may detect cancers earlier and avoid unnecessary anxiety and distress in women who may not benefit from regular screening," explains Shivaani.
Dr Lim Way Foong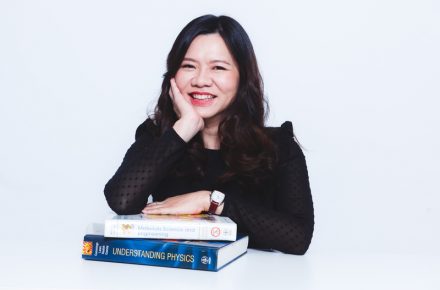 Dr Lim Way Foong is the go-to woman on electronic materials, such as those that go into your mobile phone or laptop. Dr. Lim is aiming –through her research – to develop an alternative version of light-emitting diode (LED) light. She says that artificial lighting from the typical LED emits harmful blue light, and overexposure to this light is a health hazard so her aim is to further study the impact of replacing blue light with a blue-free radiation lighting – such as violet light. However more research and testing needs to be done to determine the emission wavelength that is suitable for the human eye.
"My project aims to produce violet LEDs–VioLEDs–by varying the composition of light emissive layer as to tune the wavelength and subsequently the optimum VioLEDs to be fabricated to become white," Dr Lim says.
Dr Wan Iryani Wan Ismail

The next recipient of the prestigious Women in Science Award was Dr Wan Iryani Wan Ismail for her research efforts into the control of obesity using none other than – honey. Obesity and other weight-related conditions has become a huge issue in Malaysia. Dr Wan Iryani's work centres on the signalling pathways of insulin in the human body, which is a critical function of human metabolic activity. A defective metabolic system is often the root cause of many non-communicable diseases such as obesity, diabetes, and cardiovascular complications. Using an animal model, Dr Wan Iryani's study showed that the consumption of pure, unadulterated honey resulted in reduced excess weight gain as well as lower obesity biomarkers in the animal.
"It sounds weird because we think sugar is the primary culprit to obesity. However not many people are aware that sugar is not the major cause but instead a high calorie intake coupled with a less active lifestyle is one of the prime factors. In addition, sugars in honey are mostly from simple sugar that is easily absorbed and digested, making honey a food with one of the lowest glycaemic indexes," explains Dr Wan Iryani
Since its inception, the Women in Science Award has awarded over RM1,000,000 in grants to more than 40 women scientists in recognition of their research efforts and achievements.
To learn more about L'Oreal-UNESCO For Women in Science Awards, log on to the official website here.
(Photos: L'Oreal-UNESCO For Women in Science)