As the season of love draws near, Longines honours the joy of weddings with a pair of timepieces that symbolise infinity: the Longines Master Collection and the Hydroconquest. The wedding sets are a valued keepsake for the new lovebirds as they present a classic mix of elegance with cutting-edge functionality, making them the perfect present filled with love.
For The Elegant Couple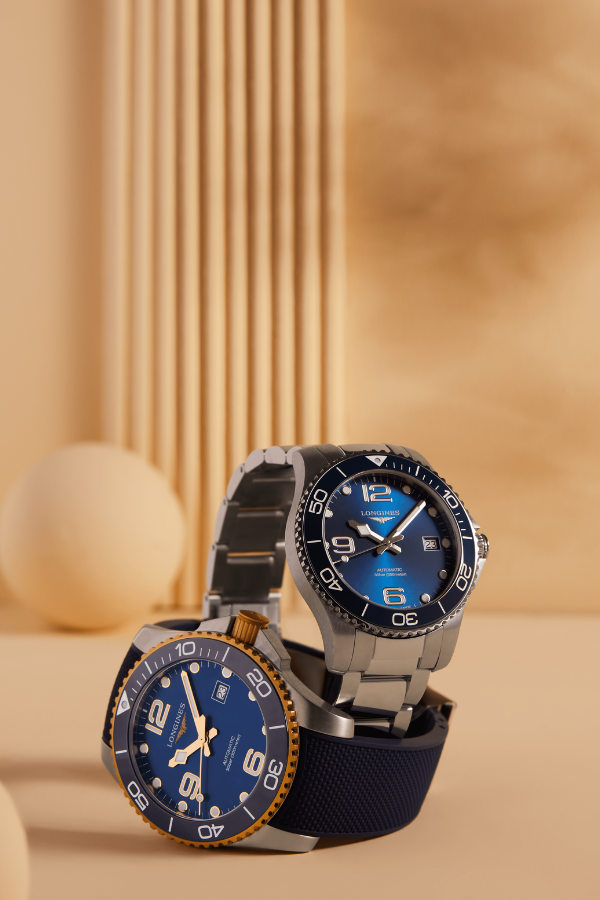 The Longines Master Collection has a mother-of-pearl dial for the bride, adding a feminine touch, while a new silver dial with Roman numerals is embedded for the groom, creating a masculine style. Both showcase the uncompromising grandeur of these timepieces. The collection features an automated movement and comes in a variety of sizes and colours to suit the tastes of every couple. The two watches serve as a unique gift that celebrates the beauty of time.
For The Sporty Couple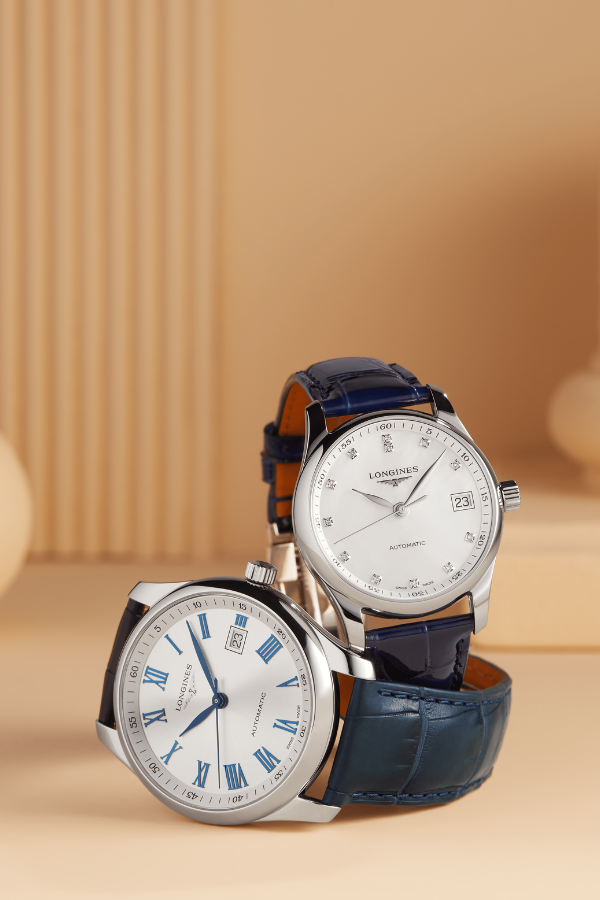 The Hydroconquest collection is specially designed for lovebirds seeking a high-performance timepiece that blends technical innovation and refinement. The sunray blue dial and the pink PVD coating give the wedding set a subtly beautiful pop of colour. The Hydroconquest models are designed in 39mm and 43mm and come in a wide range, with each having a unique appearance. The wedding collection from Longines features exquisite materials and a sophisticated design, presenting the journey of love. As the bride and groom embark on a new chapter, these wedding pair watches are the perfect timepiece to remember their treasured moments, cherished in time.
For more details, visit here.
Photos by Longines.