Like Longines' iconic HydroConquest sports line, Aaron Kwok has undergone many transformations and growth over the years, but he stays true to his roots.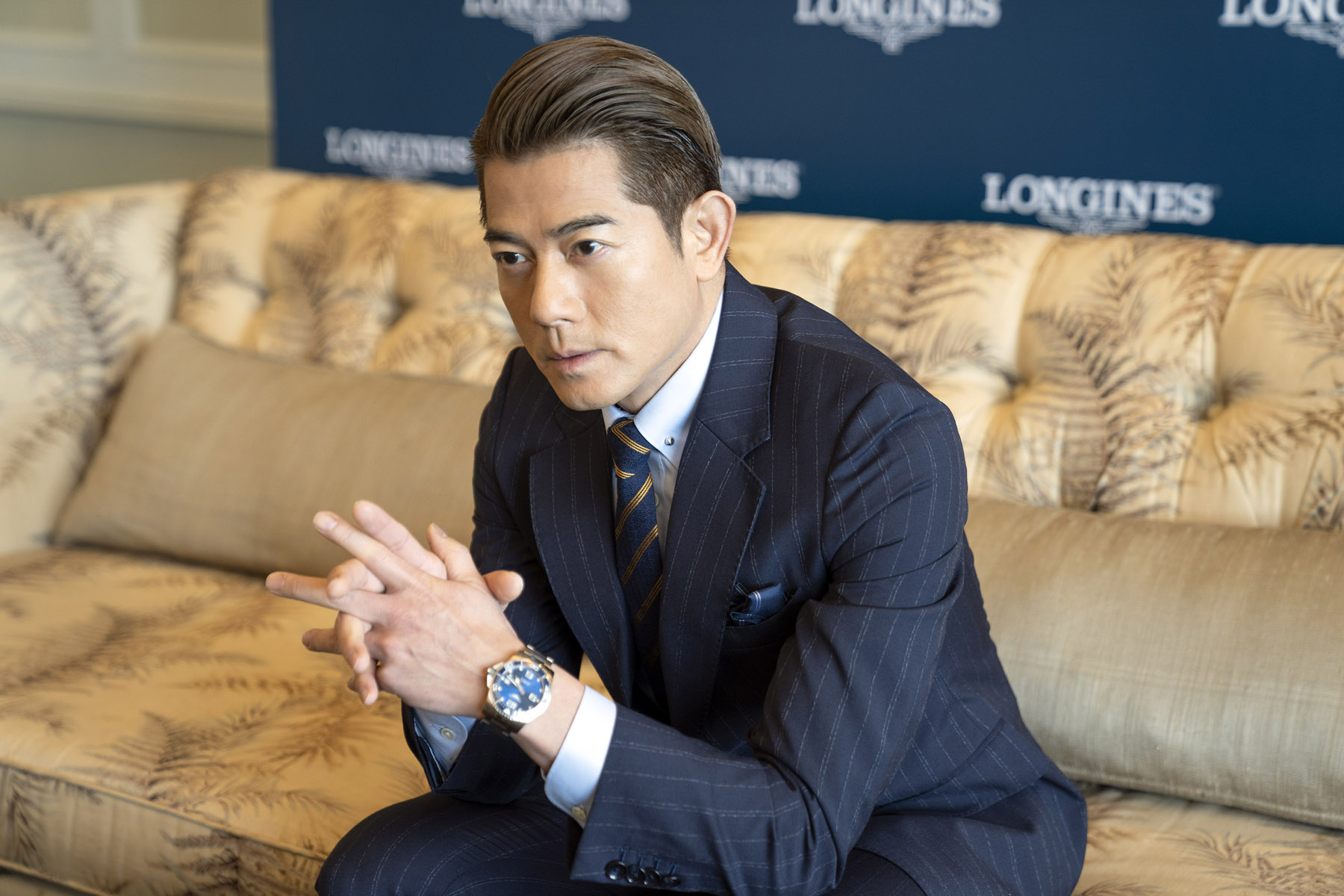 The first thing you'll notice about Aaron Kwok is that he's aged very well, if at all.
Barely a line marks his youthful face, despite the Hong Kong Heavenly King being 54 years of age this year. He's looking sharp in his suit, appearing calm and collected on the sofa at the group press interview and when he speaks to answer our questions, it is with a composure that drips of elegance.
There's no question why Longines has chosen to partner with the singer and actor for the past 14 years as its Ambassador of Elegance.
"Elegance is an attitude," he says of his role. "It's a life philosophy that needs to be carried. It's not just about how you look. It's how you carry yourself. You have to learn this attitude – even I am still learning. Even when I think it's enough, it's not."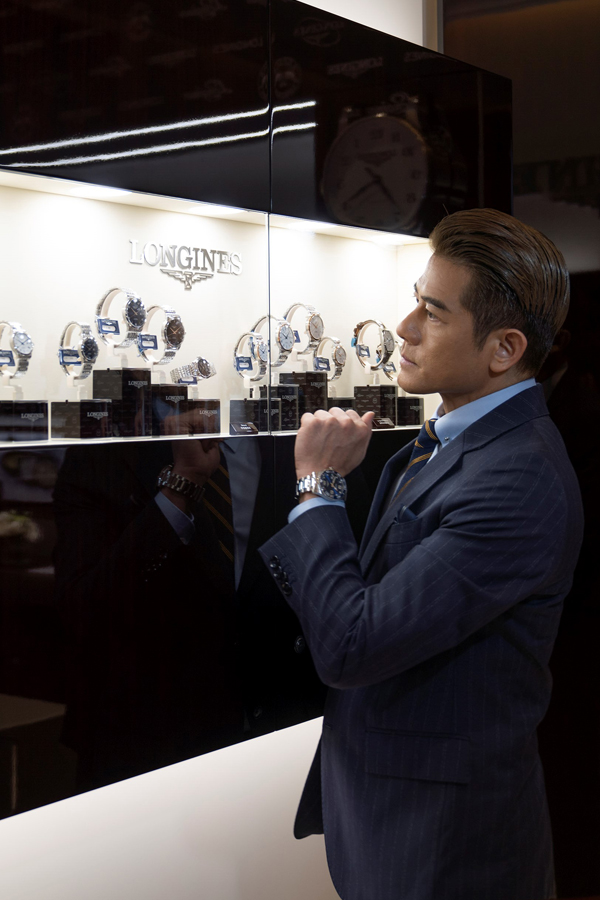 Continually bettering oneself is the true meaning of elegance to Kwok, a lesson he also picked up from Longines.
"Longines was founded in 1832 yet it continues to get more elegant. It's almost a century old yet their product and their DNA continues to embody this elegance. How? They respect this attitude of continual learning to continually get better, more elegant, with time. They always return to their roots and always try to stay ahead of time," he references.It is with the same attitude that he's always taken on life on the personal front. "For me, it's the same, for all my work done throughout my entire lifetime, it's never complete. I have to keep doing much better to improve and to learn. This is part of Longines' philosophy which I hold very close to heart," he tells.

Growing with Longines
One can say actor and watchmaker have grown alongside each other. Longines has been there for Kwok throughout his life's biggest milestones, from winning awards to becoming a father. Kwok repays the favour by proudly personifying and embodying its values through his grit, artistic tenacity and, of course, that quiet elegance that is unmistakable in his every move.
"I remember my first day with Longines," Kwok fondly recalls. "I was the face of the Hydroconquest. Fourteen years later, I'm still wearing the same HydroConquest. It's been updated and there are new features, but it's the same watch that has carried me through my career."
He flashes the latest generation blue-dialled HydroConquest sports watch adorning his wrist.
Like Longines' iconic sports line which features a colored ceramic insert on the bezel, Kwok has undergone many transformations and growth over the years, but he stays true to his roots.
"It never occurred to me how fast time has flown, yet the partnership is still fresh and I continue to learn and grow with the brand," he reflecsts. "To this day, it's still like the first day I partnered with Longines, I still love the brand and I still feel passionate about it."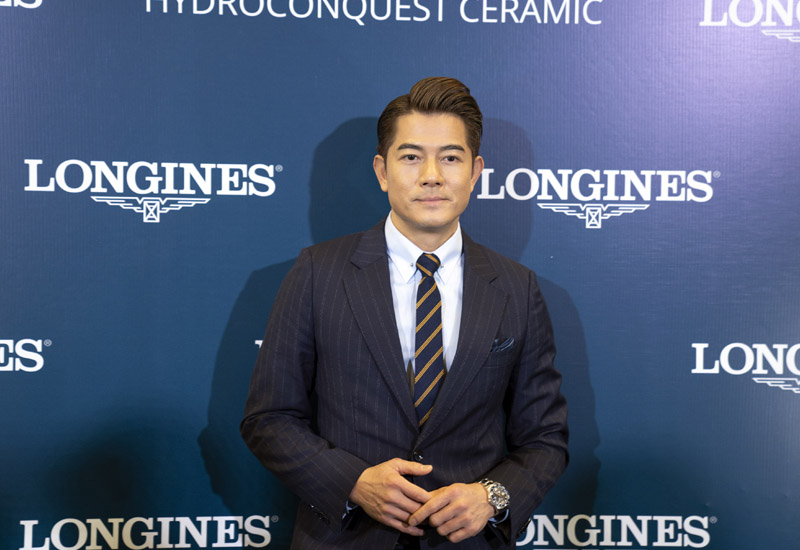 Just like Longines as well, he intends to stay relevant be continually being the best he can and never stop being giving his all, nothing less.
"I want to keep doing my concerts all over the world – not just China and Asia. I want to share my art with the world," he divulges. "My concerts are my life – when you see me on stage, that's the real Aaron Kwok. I'm most passionate and alive when I'm singing and dancing on the stage. When I'm singing live, I'm putting forth a very raw part of myself out there. You get to know the real me the most."
As Longines and its HydroConquest line enters a new era, so will Kwok.
"For me, it's about never stop improving," he says with unfaltering conviction. "I don't want to quit ever. Even if I may be at my peak, I do believe I can do better. I can grow and continue to the best I can."
Learn more about the new Longines HydroConquest line at the official website here.
(Photos: Longines)