Every little help counts. Here's how you can contribute, too.
As the invisible war against the coronavirus rages on, it is imperative that everyone does their part to #FlattenTheCurve. Thankfully, more and more brands, business moghuls and organisations have stepped up to curb further spread of the global pandemic.
The same can be said in our homeground, where reputable names like FashionValet and PichaEats are contributing in various ways and capacities to keep Malaysians safe and healthy amidst these crucial times. Here's how.
FashionValet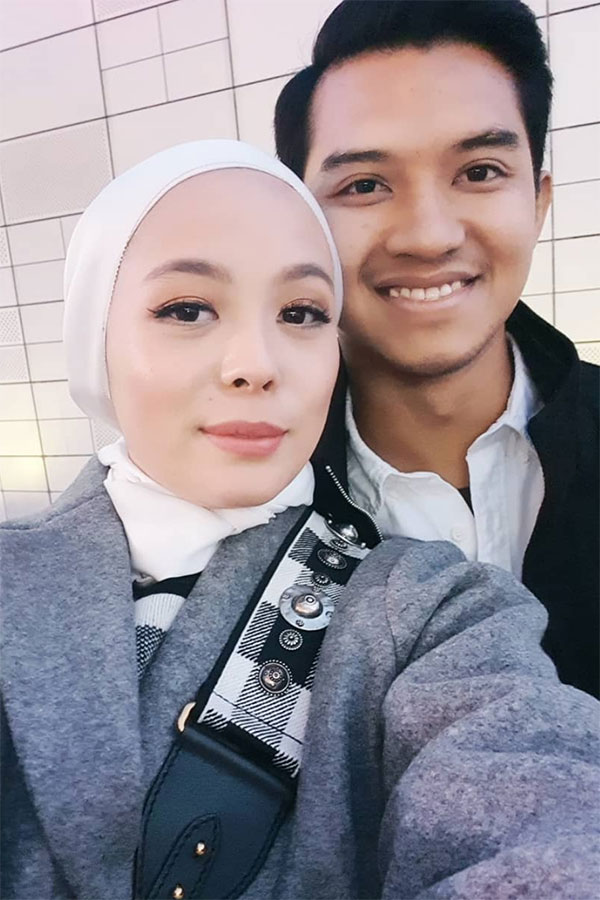 Dato' Fadza Anuar and Datin Vivy Yusof, co-founders of local fashion and e-commerce company FashionValet, have partnered with the Islamic Medical Association of Malaysia Response and Relief Team (IMARET) to launch a support fund via the crowdfunding platform Simply Giving.
The FV Covid-19 Support Fund will be used to help mobilise volunteers to assist at healthcare facilities, support front liners and the hospitalised or quarantined, as well as to provide medical and general supplies to hospitals. To get the ball rolling, the couple has personally donated RM100,000 to the fund. The fundraiser has now surpassed its goal of RM1 million.
Following that, FashionValet and IMARET have teamed up for separate fundraiser on KitaFund's platform to raise another RM300,000 – aimed at helping MODA (see below) to buy and sew PPE suits for our frontliners. As of the time of writing, the MODA-initiated fundraiser has reached 70 percent of its goal. For those interested to donate, click here.
Agrain
Healthy food company Agrain has started a 1-for-1 initiative to help you help them help our "medical warriors" by paying it forward. For every meal box purchased for our local medical staff, the company will match that so each contribution will ultimately benefit two frontliners. Their goal is to reach 10,000 meal boxes before the MCO ends. To support the initiative, drop them a DM on Instagram @agrainmy.
Related: 10 healthy food takeaway and delivery services for a clean quarantine meal
Malaysian Official Designer's Association (MODA)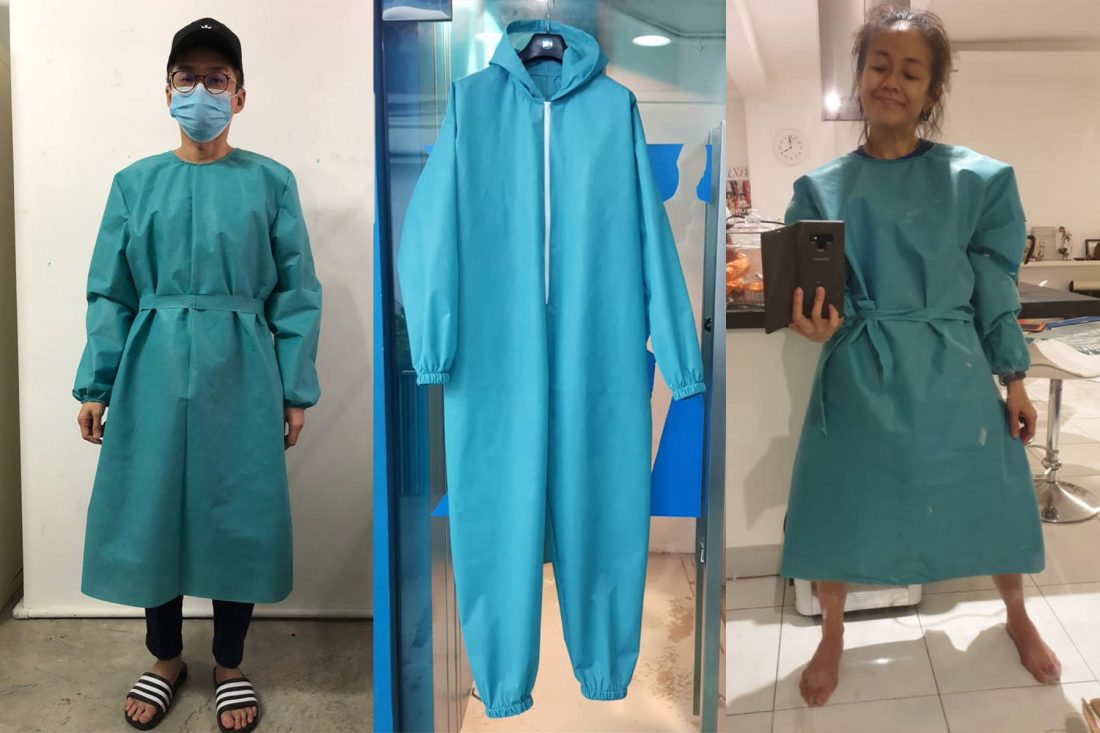 Concerned by news of medical frontliners having to sew their own personal protective equipment (PPE), Malaysian fashion designers within MODA have committed to sewing PPEs and other medical gear. Melinda Looi, who is the president of the organisation, is among the designers that are lending a hand to the cause, alongside Alia Bastamam, Celest Thoi and Khoon Hooi.
The public can help by volunteering to sew PPEs from their homes or by donating to the fundraiser. Interested volunteers can email modamalaysia2019@gmail.com or WhatsApp 012-8580899, whilst donations can be made via the KitaFund platform here.
Read the full story: Malaysian fashion designers are sewing PPEs for frontliners
PichaEats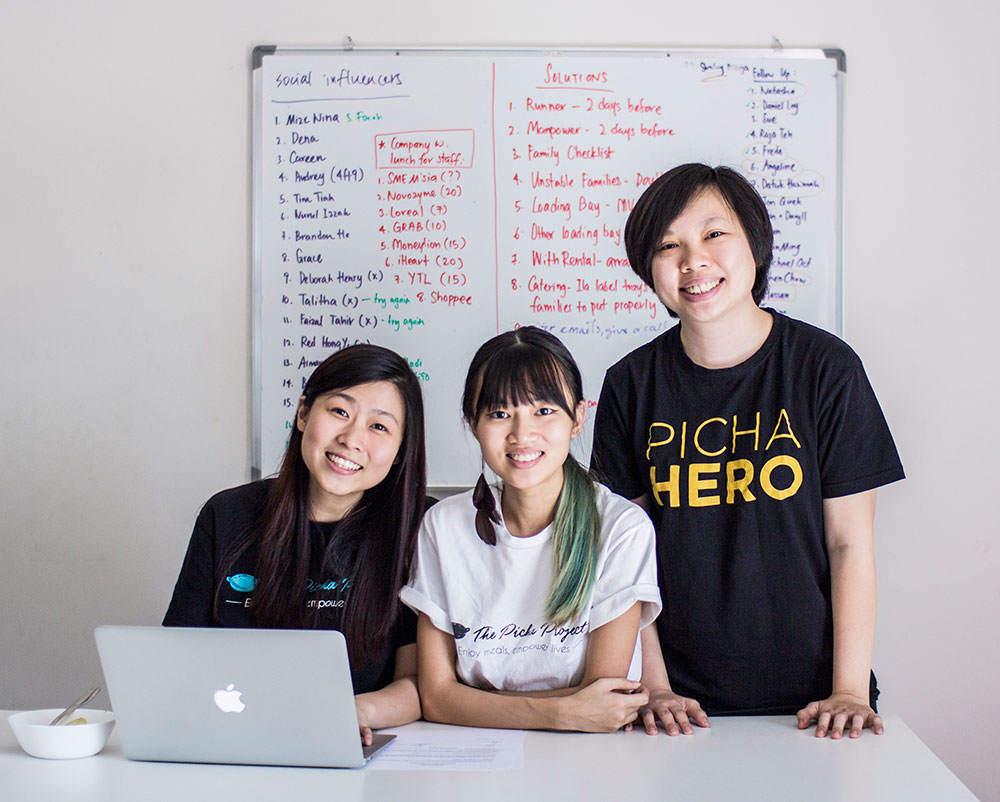 Forbes 30 Under 30 honourees Kim Lim, Suzanne Ling and Lee Swee Lin of social enterprise Picha Eats have expanded their food catering services to offer free meals to hospitals, police stations, refugee communities and shelters for the elderly.
Each meal is served with a card made by the children of Picha Eats' chefs, who are refugees from war-torn countries such as Syria and Afghanistan. The company will also be operating their food deliveries as usual, where 50 percent of sales will benefit the chef. Support their initiative by ordering from the official website here.
Read more: Business with Heart: The Picha Project
Biji-biji Initiative – Me.reka
The Biji-biji Group, comprising Biji-biji Initiative, Me.reka and Taylors Me.reka Makerspace, has initiated a collaborative effort to supply facial masks to Malaysian hospitals using 3D printing.
Launched with the aim to help meet the demand of 40,000 face shields, N95 masks and surgical masks per month, the group has started printing masks based on open-source design files found on DIY community platform Instructables. The group will also connect the 3D printing community with mask manufacturers, suppliers and frontline organisations to ensure a seamless production process.
Public and corporate cash donations are welcomed – either by purchasing the materials directly and sending it over to their production centers, or transferring funds to purchase the materials. The group has already incurred RM5,000 to get the first 2,000 masks going.
Donors are advised to make a public post of all funds transferred into the following account by tagging the Biji-biji Initiative Facebook page and email to finance@biji-biji.com:
Bank: Alliance Bank
Account No: 140820011062492
Account Name: Biji Biji Design Sdn Bhd
For more information on how you can help, contact Lee Kar Zhing at +6012 2908877 or log on to the official website here.
Sunway Group
Sunway Group has pledged more than RM34mil to support at least 40,000 beneficiaries most affected by the Covid-19. The financial aid will provide immediate relief to businesses, families and individuals in need – particularly B40 communities around Sunway townships nationwide.
Separately, the Sunway Medical Group will set aside 100 beds across both Sunway Medical Centre and Sunway Medical Centre Velocity as well as a budget of up to RM12 million to subsidise treatment for public patients from government and University Malaya Medical Centre (UMMC) hospitals. Around 4,000 public patients are expected to benefit from this initiative.
The Lost Food Project

While the non-profit organisation's very purpose is to give back to the community, The Lost Food Project has appealed for fellow Malaysians to lend a hand by donating foods or funds to help vulnerable charities during the Covid-19. To date, they have managed to provide more than 5,704 meals for the needy. For more information on how you can help, log on to the official website here or visit their Instagram page @thelostfoodproject.