A symbol of luxury and heritage, Aston Martin unveils Valour – a spectacular, ultra-exclusive V12-engined, manual transmission special edition, in celebration of its 110th anniversary. Limited to just 110 units globally, the Valour is both a nod to Aston Martin's glorious past and a representation of the brand's vibrant present.
Valour's design is deeply rooted in Aston Martin's history, drawing inspiration from the iconic V8 Vantage and the renowned 'Muncher' Le Mans racer from the 1980s. At the heart of the retro-inspired supercar lies a 715PS/753Nm twin-turbocharged 5.2-litre V12 engine, mated for the first time to a bespoke six-speed manual transmission.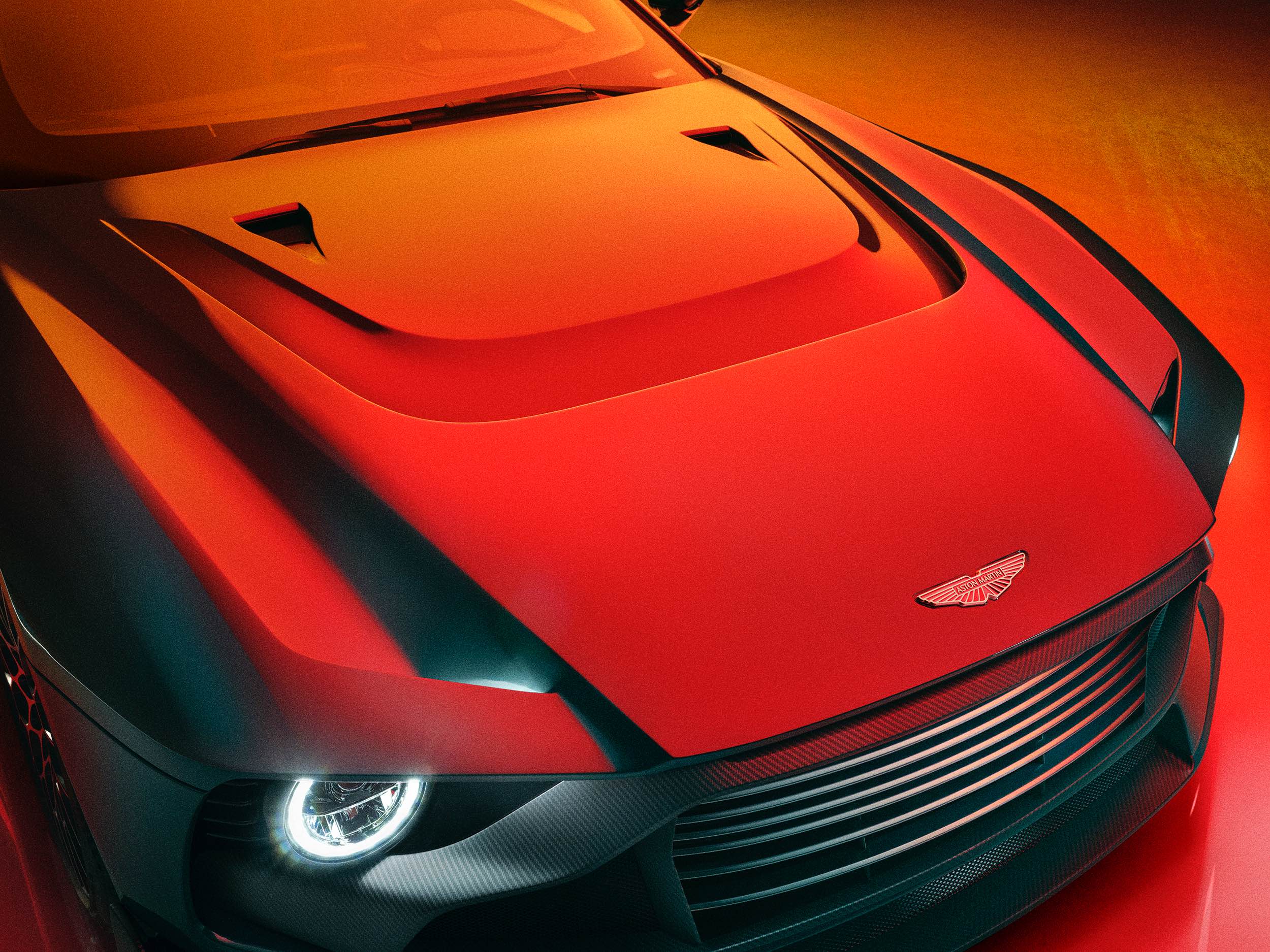 Aston Martin Executive Chairman, Lawrence Stroll said: "Valour is a celebration of Aston Martin's passion for driving and extraordinary heritage, but it is also emblematic of today's vibrant and revitalised brand. A modern icon that fuses classic character with contemporary execution, Valour captures the essence of excitement and exclusivity that defines this storied automotive marque. A showcase for our world-class design, engineering and manufacturing capabilities, Valour is further proof of Aston Martin's position as the driver's champion and maker of the world's most exciting, exclusive and desirable ultra-luxury high-performance cars".
Valour offers full performance and utmost control in every gear. It's equipped with a mechanical limited-slip differential, providing the driver with direct control and its driving modes – Sport, Sport+ and Track – offer fine-tuned throttle response, torque management and sound character. 
The supercar rides on a set of eye-catching 21-inch forged alloy wheels that have a honeycomb design and are fitted with Michelin Pilot Sport S 5 tires. Valour's celebration of Aston Martin's heritage continues inside, with options for a gear knob made from aluminium, titanium, carbon fibre or walnut, and seating covered in traditional woollen tweed, providing a wonderful contrast against the high-tech weave of carbon fibre used in the car's lightweight performance seats, bespoke door cards, fascia air vents, upper centre console and transmission tunnel.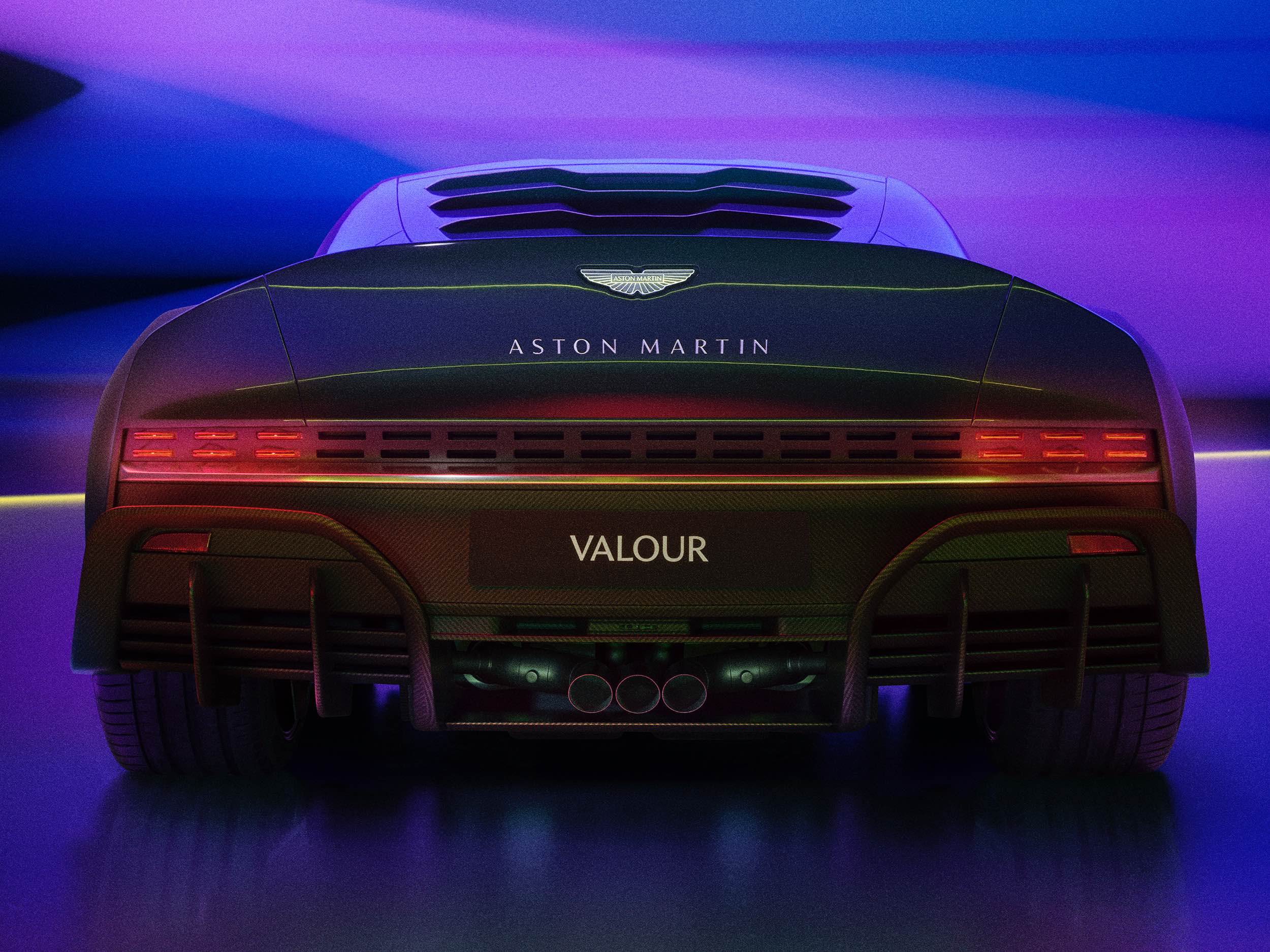 Should a customer wish to personalise their vehicle further, Q by Aston Martin offers an array of additional customisation options. These include a one-off livery, fully exposed 2×2 twill carbon fibre bodywork with a choice of red, blue or green tint, painted wheels, Mokume carbon fibre interior detailing or a choice of Johnsons of Elgin tweed and cashmere fabrics for the seats and headlining.
"At Aston Martin our design is always progressive, but when it comes to celebrating a significant milestone – in this instance our 110th birthday – we allow ourselves a little latitude. Consequently, Valour is gloriously unapologetic; an old-school brute refined and reimagined through the lens of 2023. Making a return to a chiselled shape, moving away from the more sculptural forms that define current series production Aston Martin's, with bold details and modern materials root in the present. We were keen to ensure its looks reflect the driving experience," explained Miles Nurnberger, Aston Martin's Director of Design.
To find out more about the Valour, click here.
Photos by Aston Martin.