Aston Martin, the British brand synonymous with opulence, opens Q New York, its first ultra-luxury flagship located on 450 Park Avenue, presenting its own first-of-its-kind brand of bespoke luxury service to this side of the Atlantic.
Designed to be the ultimate showcase of the Aston Martin brand, the exterior of the space features one of the largest single panes of glass to be fitted to a New York building, named the 'Champagne Frame'. The window offers a peek into the entrance that's crowned with a massive 2,100 bulb chandelier that illuminates Aston's iconic automobiles. Meanwhile, the use of mosaic tiles, fireplaces and commanding dining tables helps define the new flagship, bringing an atmosphere of rakish British luxury to the Big Apple.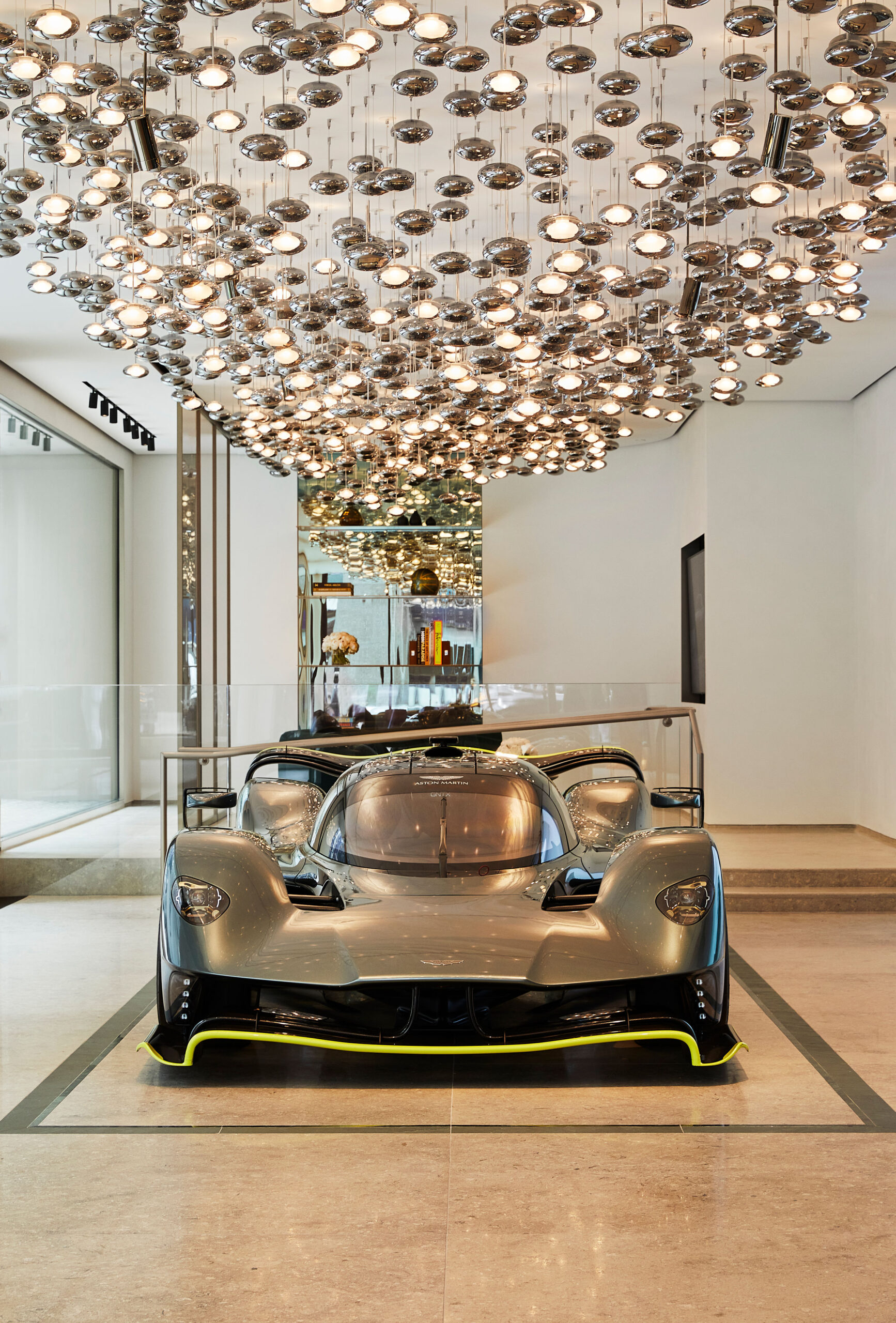 Q New York serves as a showcase and launch venue for Aston's latest products, from unique special builds to limited-edition models and newcomers to the brand's breathtaking portfolio. The new flagship proudly displays the all-new DB12 alongside the Valkyrie AMR Pro hypercar, leading customers and guests to a lounge-like customisation studio that delivers both a physical and digital configuration experience. A ten-foot LED display creates a photorealistic preview of the customers' personalised automobiles, while an extensive collection of NFC-enabled colour samples and materials offers an interactive and physical complement to the digital configurator.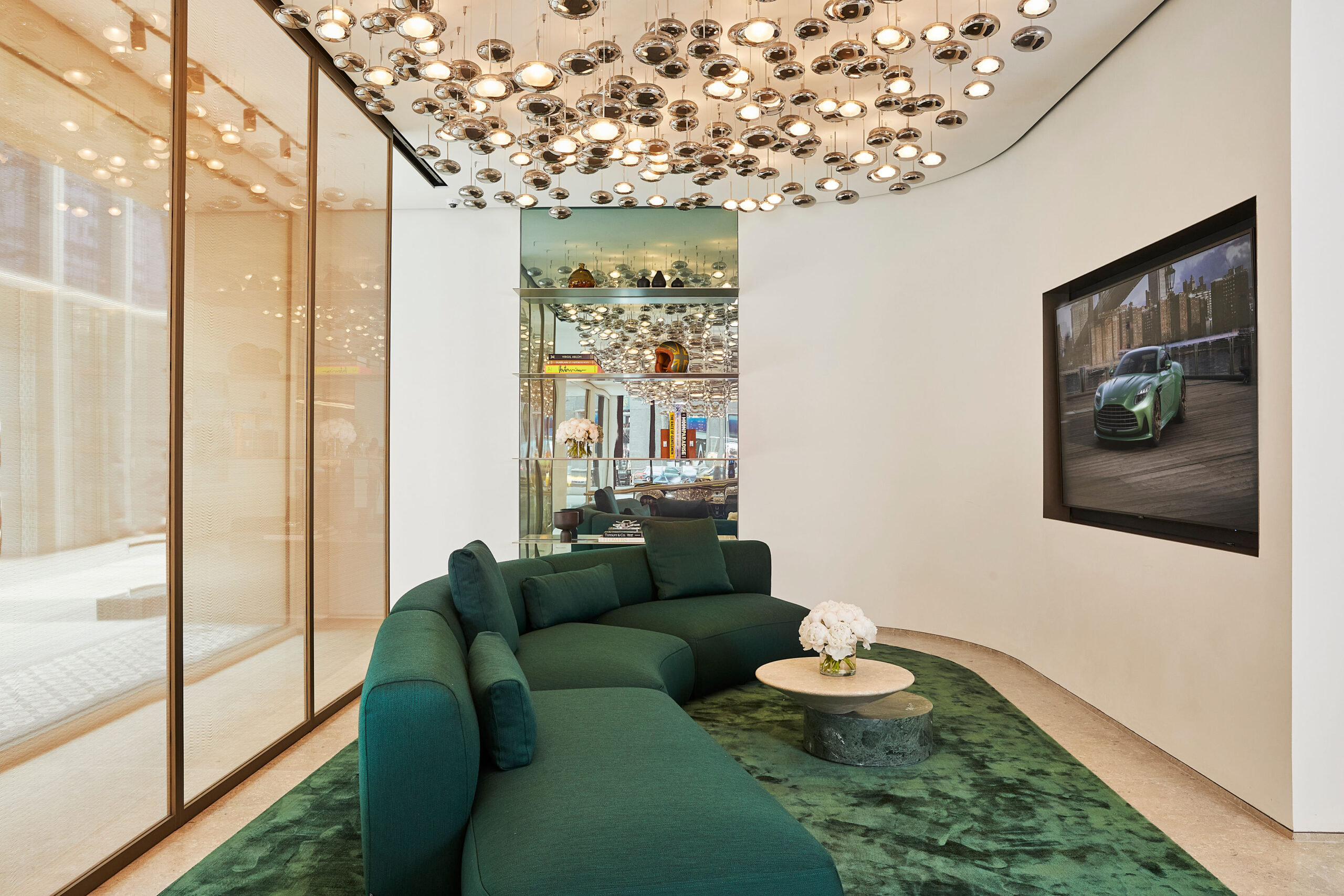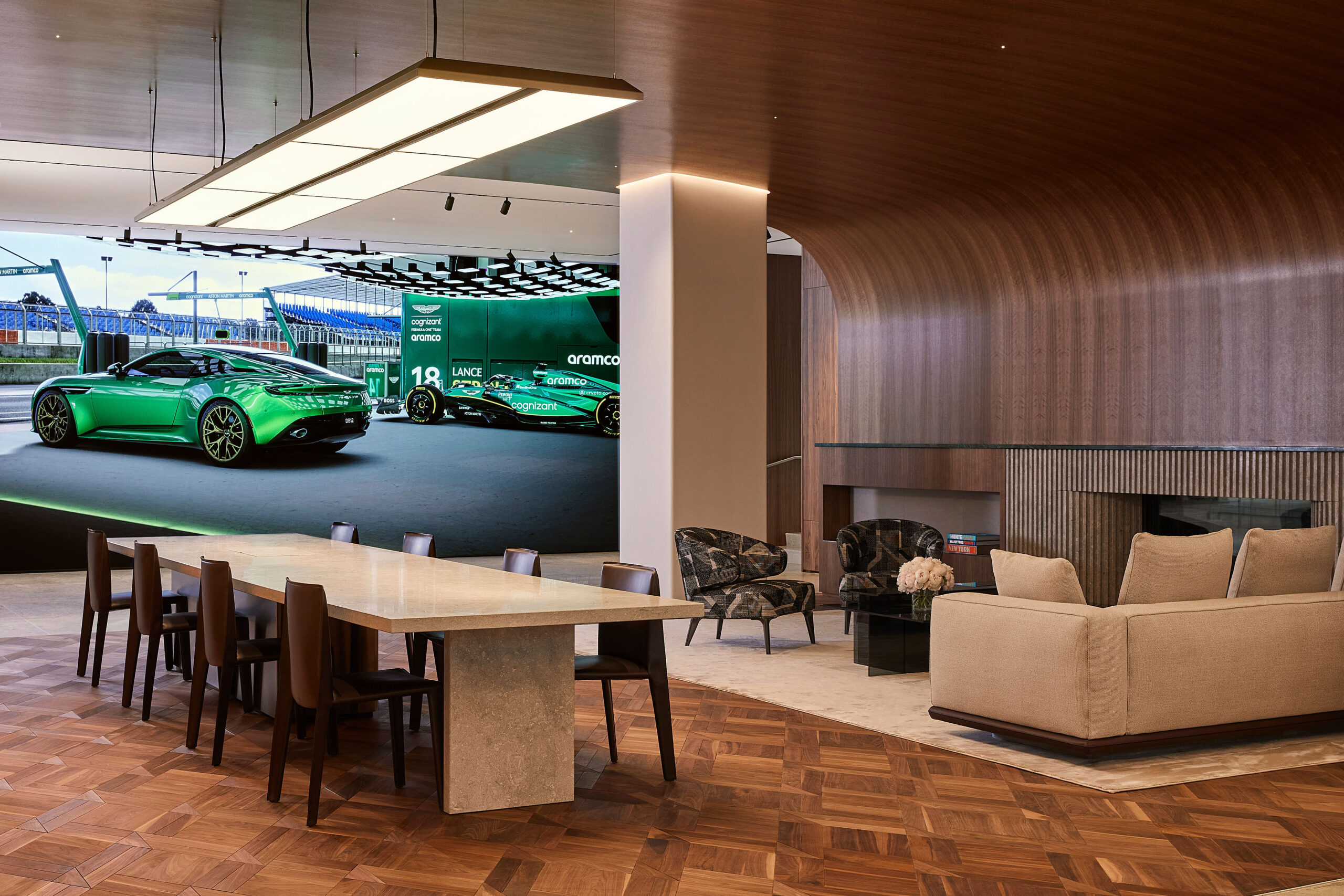 Q New York extends beyond the realm of automobiles, offering a concierge experience that includes carefully curated high-end dining and overnight travel experiences. This personalized approach allows customers to extend and elevate their Aston Martin experience, ensuring they receive the utmost satisfaction in creating their own Aston Martin masterpiece.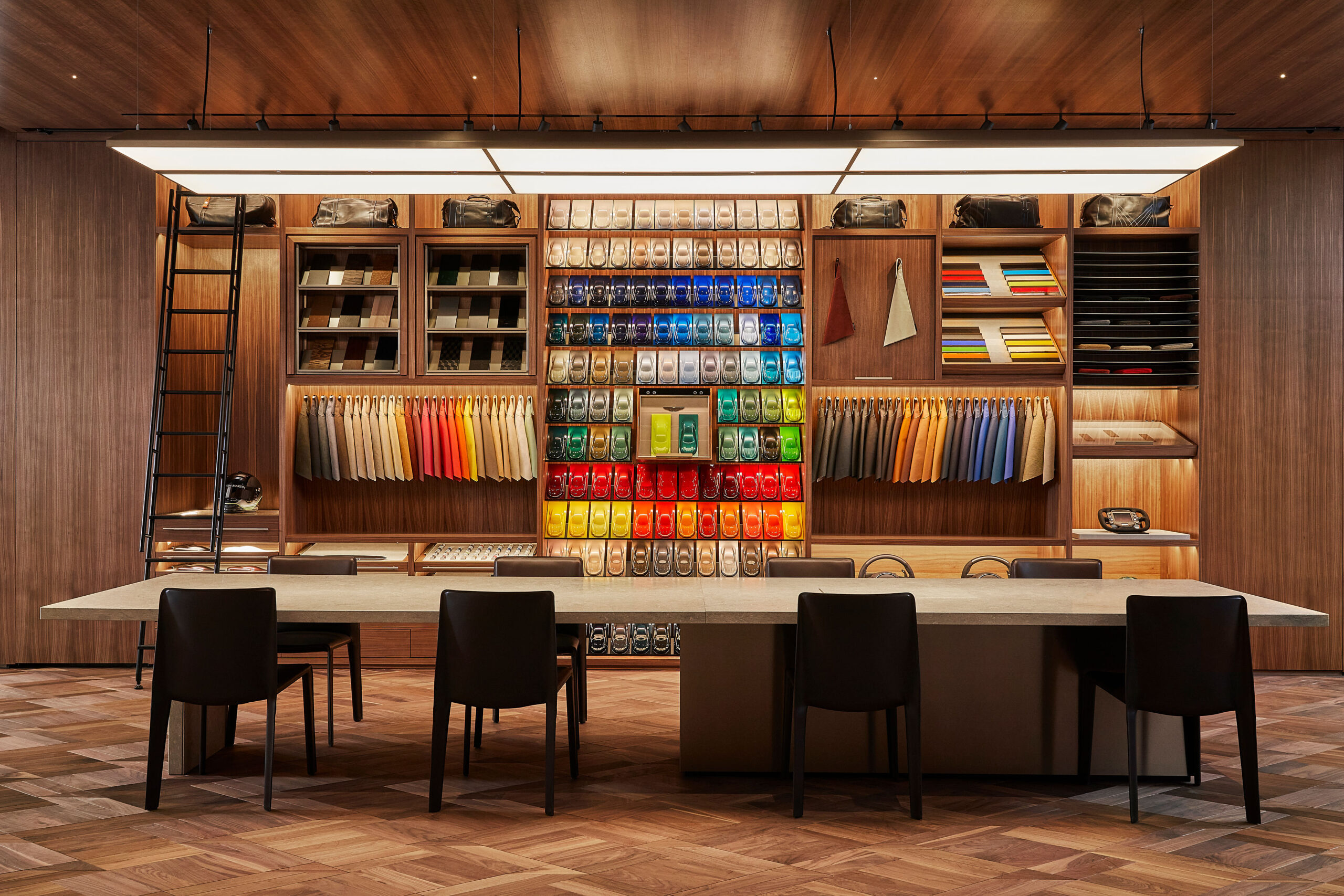 "We have created Q New York as a landmark across the Atlantic where our customers can collaborate with our designers to make their own lifelong Aston Martin dreams come true," explains Marek Reichman, Executive Vice President and Chief Creative Officer of Aston Martin. "This is our version of creative performance design and precision craft at their finest – with sights and sounds, shapes and forms, and vivid colours and textured materials – all presented using the latest technology to provide customers with the engaging Aston Martin experience that they deserve."
Q New York is now officially open at 450 Park Avenue, with appointments available to be scheduled by any Aston Martin dealer.
Photos by Aston Martin.