Share with us your most meaningful quote on motherhood and win a Graf von Faber-Castell luxury writing instrument set worth RM2,250!
There are a lot of unseen sacrifices and unsaid words that mothers keep to themselves when it comes to their hopes and fears for their children. With a little help from Graf von Faber-Castell, yoga guru Anuja Ananthan pens down her hopes and wishes for her son Deyrrian Putran Vijayendran, who came into her life and changed it forever on March 3, 2018. Like her memories with Deyrrian, her inked words will stay eternal in the archives of FirstClasse and Anuja's heart.
---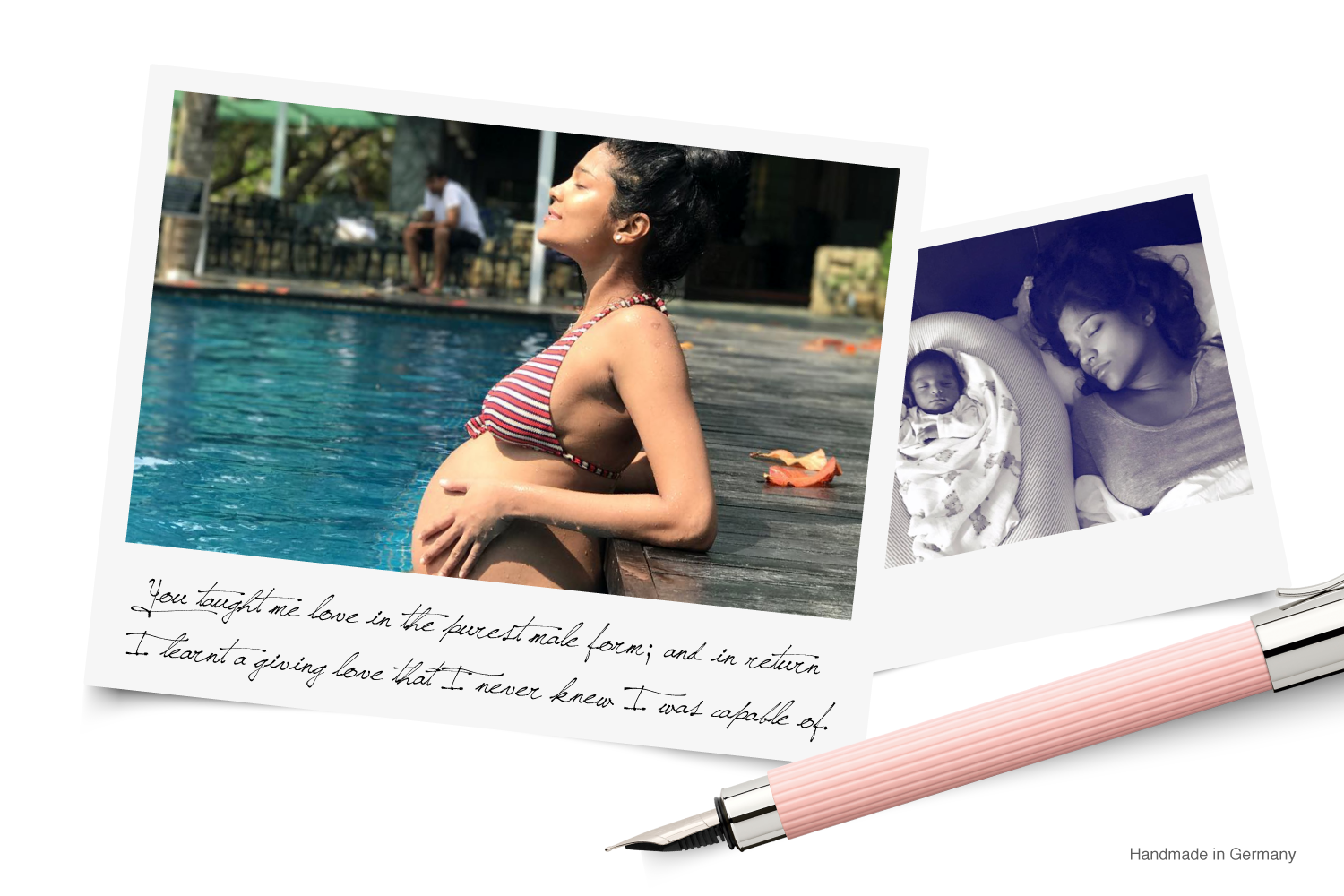 Dear Putran (aka Chuku),
Right now you are 2 years old, and you have grown into such a little charmer! A social butterfly and chatterbox, you are able to verbalise and convey your feelings so well that you thoroughly entertain everyone around you! That mischievous little smile and cheeky clown manner in which you talk to get your way somehow always works! You love animals, cooking at your kitchennete, helping with house chores, playing with your train set and watering the plants. Your favourite foods are noodles, eggs, most vegetables, ice cream, bluberries, Nutella (probably because Amma ate a lot if it while you were in my tummy!) and herbs from Amma's patch garden!
I remember when we first found out about you. It was after we got back from our Europe trip. Amma told Papa after he got back from work. We felt so many emotions at once – Happy, scared, unsure what to expect – but most of all, we felt so blessed. We held each other and said a little prayer for this little soul that we made!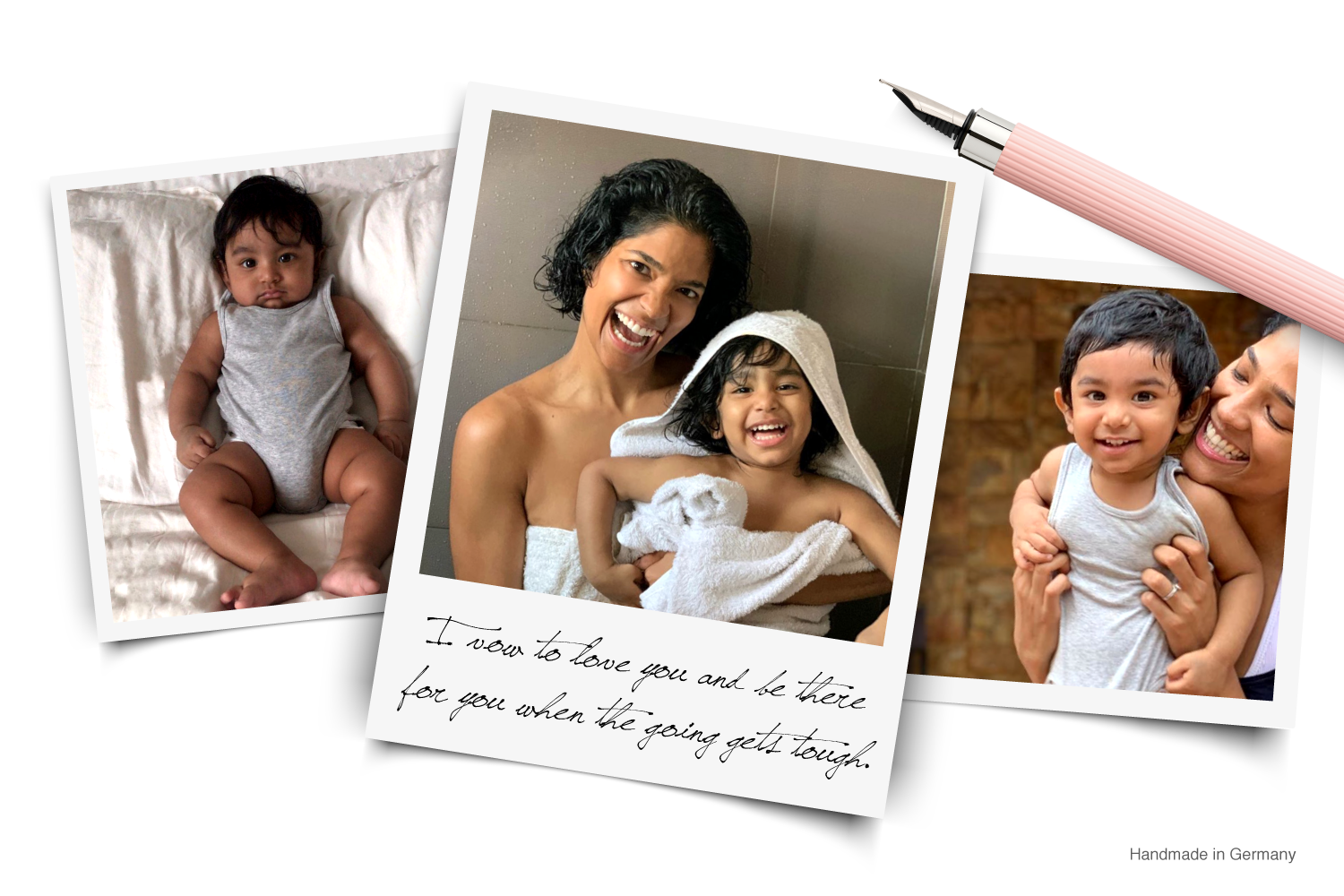 You were born on the 3rd of March 2018, at 36 weeks old. I still remember that evening clearly. Your grandmother had just sent over the most awesome vegetarian meal that I devoured completely. I thought it was the best meal I ever had. Then I read a book, showered and got ready for bed. At 11.58 pm I felt a light pop below my belly and my water broke. I knew this was it. Papa and I waited an hour until the contractions became more pronounced and I knew was in active labour. We then drove to the hospital, and after 10 hours in labour later I was only 1.5cm dilated and contractions were not escalating. I had lost so much water, so Doctor Vignesh said we should get an emergency C section. My heart sank as I wanted so much to bring you into the world naturally but the Universe had other plans. At 10.30 am we rolled into the operating theatre. I was scared but could not wait to to see you! At 11 am I heard your first cry, and my heart swelled with happiness! After that, everything was a blur as I went to sleep from the anaesthesia. When I woke up, the nurse brought you in and placed you on my bosom. You were so calm, looking up at me with those dark brown eyes. I cried but also said "Wow, so much hair!". Papa totally agreed. We were a family!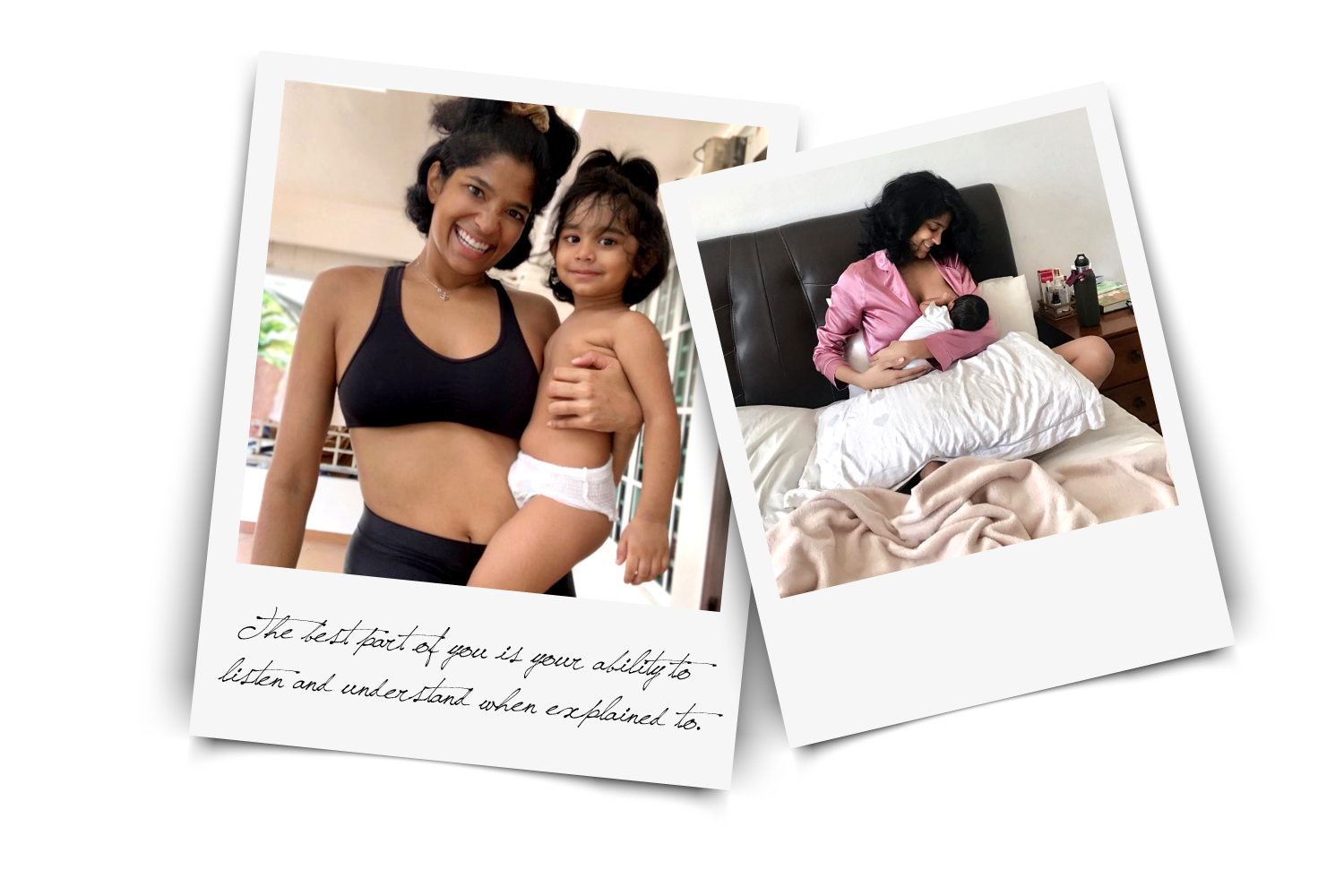 Putran, you have delighted us so much over the past 2 years and have become the centre of our Universe. You made parenthood relatively easy for us because you always sleep through the night till this day! Your innocence lights up our lives in the most beautiful and funniest way, we love you. Your first word was "AMMA" (Mommy) at 4 months old, which you would cry out for whenever you wanted to feed. At 11 months old you did your first downdog on the yoga mat with me and made me the proudest mama ever!
You have a quirky and fun personality. You really are clown in that little body! You say the most random things like: "I want to put the Lion in the bathtub," and make those around you guffaw in laughter! Oh, and you love fans. Playing with them, talking to them, eating them – you are just obsessed with them!
The best part of you is your ability to listen and understand when explained to. Through your beautiful dark, almond shaped eyes you convey a wise little soul inside. Oh, also your tight little hugs and nose rubs!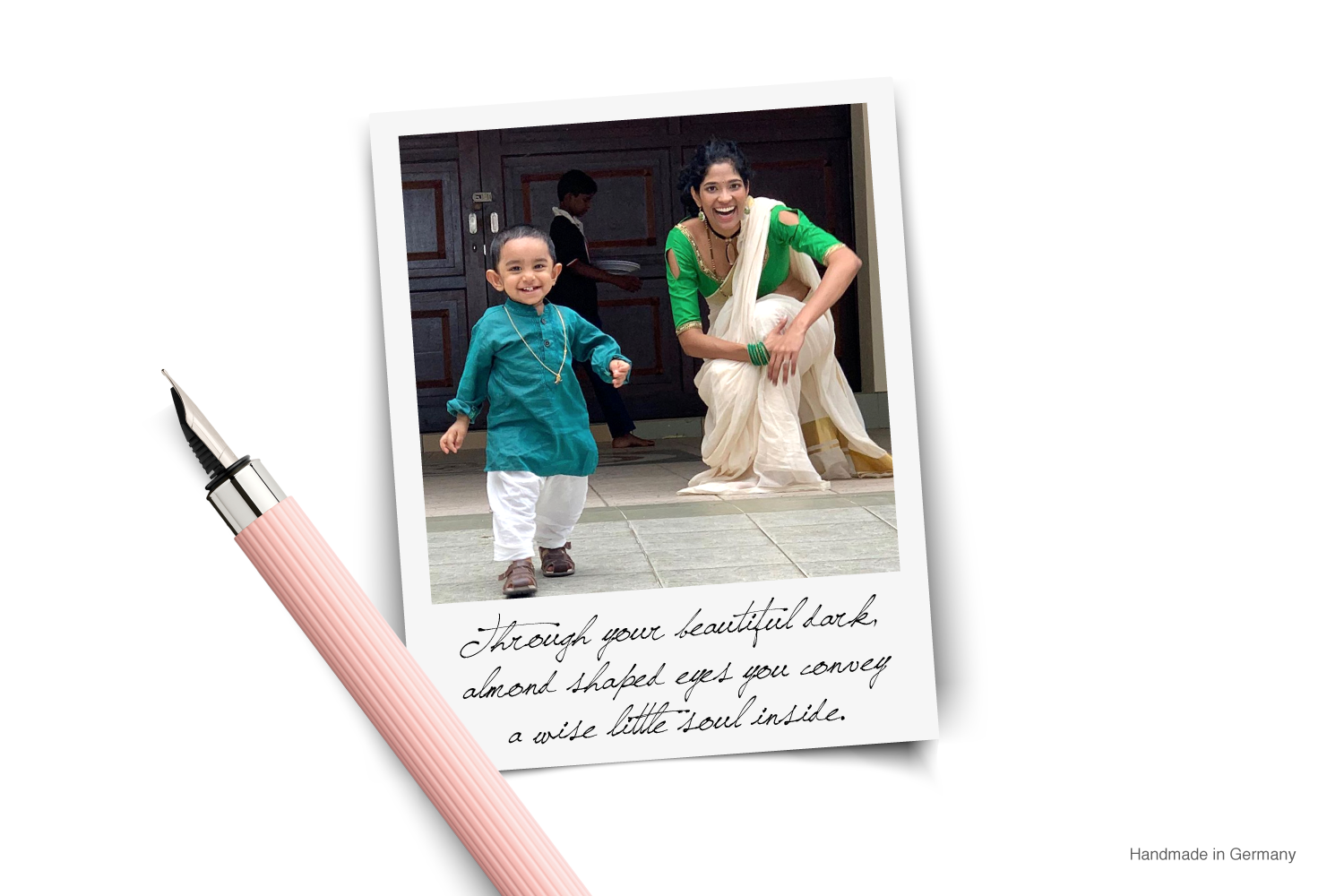 Amma wants you to know that Amma loves you just as well as you know your own name. I promise to love you well and be trustworthy, so that you may trust and do good to women later on in your life. Just as you know your own name which means "fearless", may your efforts always be brave and virtuous and guided with integrity. May you work hard and ponder; discovering the workings of the Universe (which works in ways that will challenge you and change you but surely help you grow as a man), and hopefully one day (I pray) find your truth! 
But I will always be there for you. I vow to love you and be there for you when the going gets tough. Always remember Amma is connected to you in the same form of love and support I have given you from birth.
Having you has made me a better woman. It has been equally hard but also just as beautiful. You taught me love in the purest male form, and in return I learnt a giving love that I never knew I was capable of. You have made me a stronger woman, a fearless woman who can hold her form and family to face anything this Universe brings her.
Being your mum is a blessing, but most of all it is a journey of growth and development. A journey both you and I have set out on and are still figuring out. I promise you I will try my best to make it an adventure that is meaningful to both of us.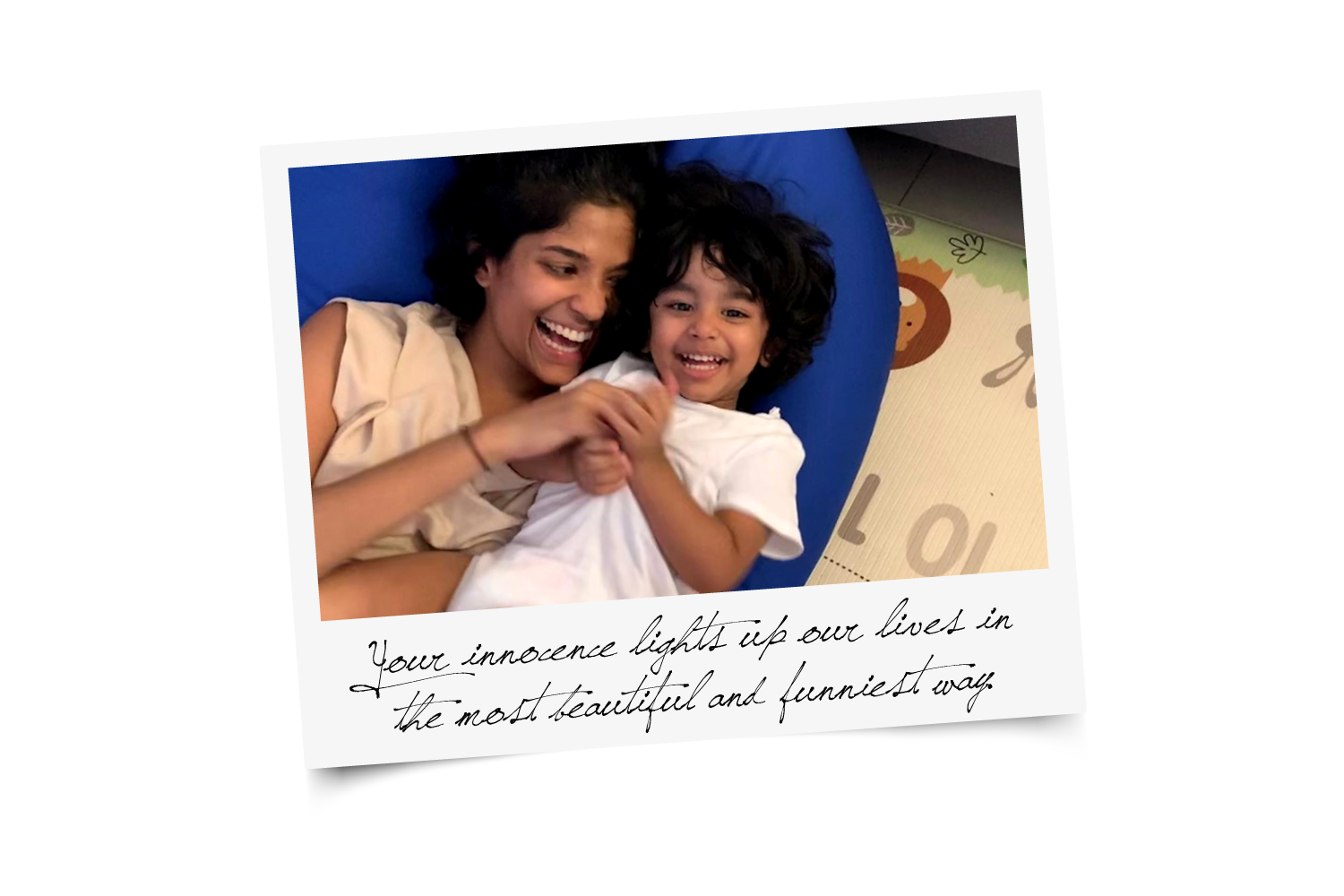 Love you mucho my Putran,

---
In partnership with Graf von Faber-Castell, we want to make it an extra special Mother's Day for all mums out there. Share with us your favourite quote on motherhood below and the most meaningful one stands a chance to win a a Graf von Faber-Castell luxury writing instrument set worth RM2,250.
To be in the running to win, just follow these simple steps:
Like FirstClasse Malaysia on Facebook.
Follow us on Instagram @firstclassemalaysia
Follow Faber-Castell Malaysia on Instagram @fabercastellmy and Facebook.

Share this post on Facebook (make sure you set your profile visibility to Public)

Answer a simple question below:
[This giveaway has closed.]
Learn more about Graf von Faber-Castell writing instruments at the official website here. Graf von Faber-Castell is handmade in Germany.
Terms and conditions:
– This giveaway is open to readers residing in Malaysia except employees and the family members of FirstClasse Malaysia.
– Submissions close at 11.59pm on Sunday, May 10th, 2020. Any entries thereafter will not be entertained.
– By submitting an entry in this giveaway, you are giving your consent to FirstClasse Malaysia to collect and process your personal data.
– The winner of this giveaway will be selected at random.
– Please leave us with a working email at which we can reach you. The prize will go to the next participant should the selected winner fail to respond within 48 hours.


– FirstClasse Malaysia reserves the right to change the rules & regulations without prior notice

.
Photos: Anuja Ananthan
Illustration: Anson Siau