Share with us your most meaningful quote on motherhood and win a Graf von Faber-Castell luxury writing instrument set worth RM2,250!
There are a lot of unseen sacrifices and unsaid words that mothers keep to themselves when it comes to their hopes and fears for their children. With a little help from Graf von Faber-Castell, PR Director and fitness instructor Nor Soraya Ghazalie pens down her hopes and wishes for daughter Hana Amira, who came into her life and changed it forever on 21st October 2008. Like her memories with Hana (fondly called Nani), her inked words will stay eternal in the archives of FirstClasse and Soraya's heart.
---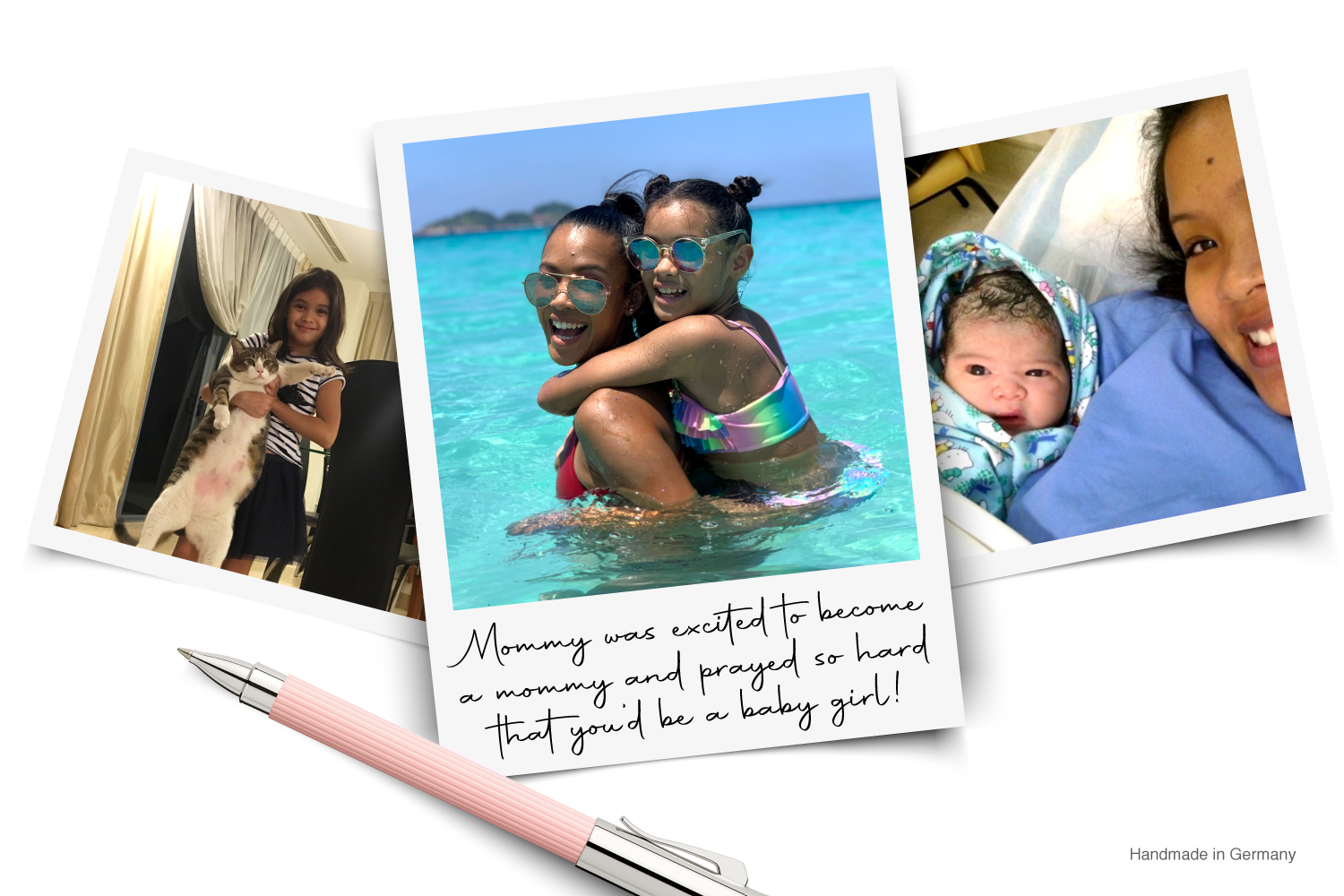 My dearest Nani,
Right now, you are 11 going on 12, stuck with mommy 24/7, 48 days into the MCO in such unimaginable times. You love the world of TikTok, Roblox and a bunch of YouTube pranksters mommy finds annoying…
I remember when I first found out about you. I knew very little about the world, and what I was getting into. But despite that, mommy was excited to become a mommy and prayed so hard that you'd be a baby girl!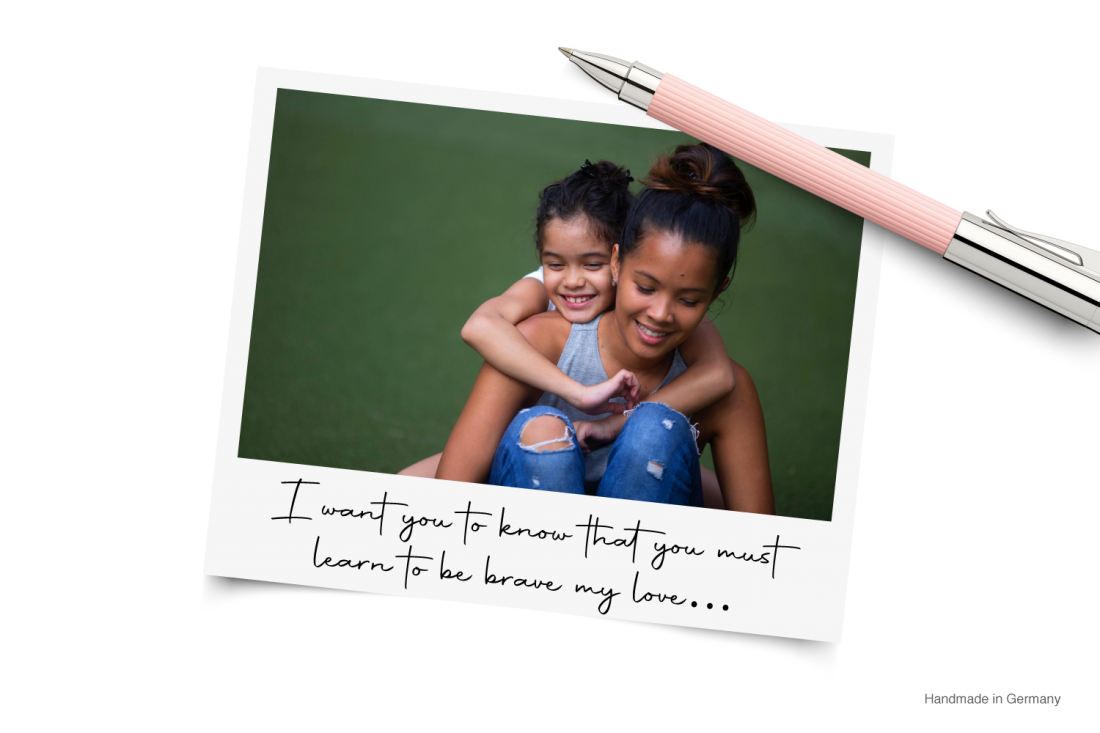 On the day you were born, 21st October 2008, mommy's life changed forever. I finally had you in my arms after 22 hours of labour. Mommy first got signs of your coming at 10am on the 20th of October when I received a FedEx parcel. Later that evening at midnight, mommy's water broke, and by 8am the next day (on the 21st) after a couple of pushes, there you were!
You've delighted me so much in the past 11 years. You're always the first one to notice when something isn't right, and the first to ask mommy what's wrong whenever I am feeling down… I know it's just the two of us and it can get a little crazy at times, but you'll always be my #1 best friend and supporter. One thing we achieved this year was getting you in a spin bike and in mommy's class. I can never get enough of your impersonation of mommy teaching!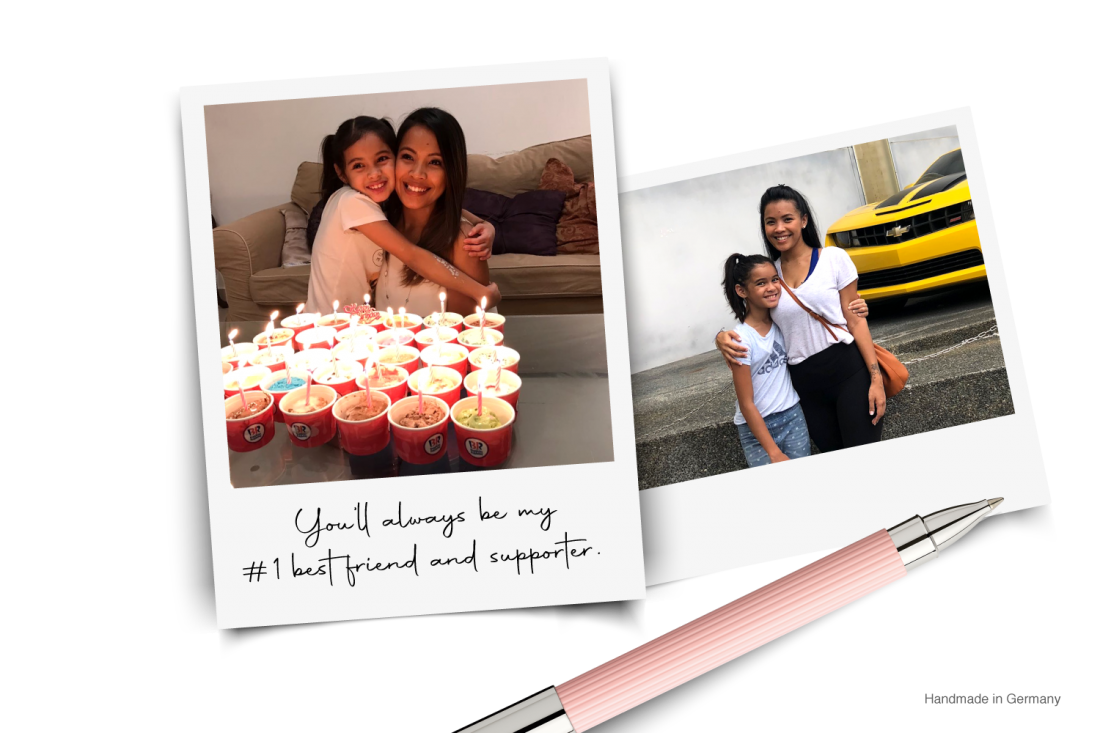 You have your quirks. You love being so animated and expressive in everything you do. A bit of a drama queen! The best part of you is when you want something, you'll do everything to achieve it.
I want you to know that you must learn to be brave, my love…
I will always be there for you for as long as I can be.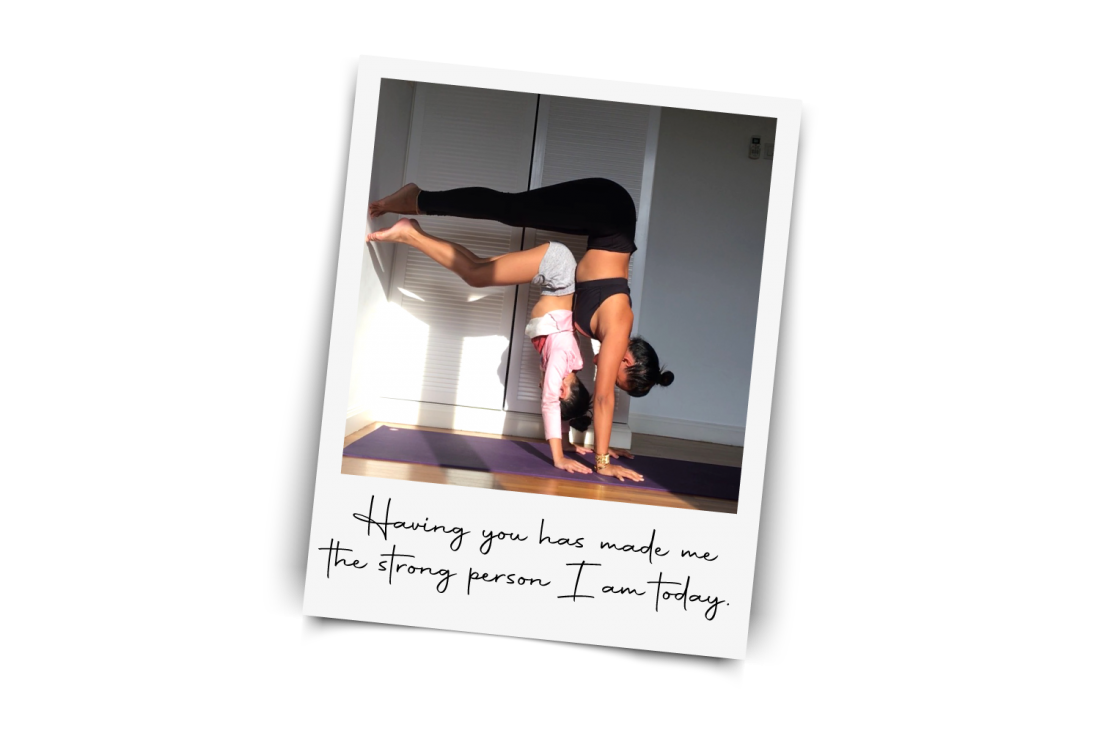 Having you has made me the strong person I am today. You are the only one that can drive me absolutely nuts, but I would do it all again every day for the rest of my life.
Being your mum is the one thing that is challenging and difficult, yet joyous and fulfilling at the same time. I love you always and forever. Don't drive me too crazy please, and I hope one day soon, you will grow up to be a strong woman who chased her dreams and made them all a reality.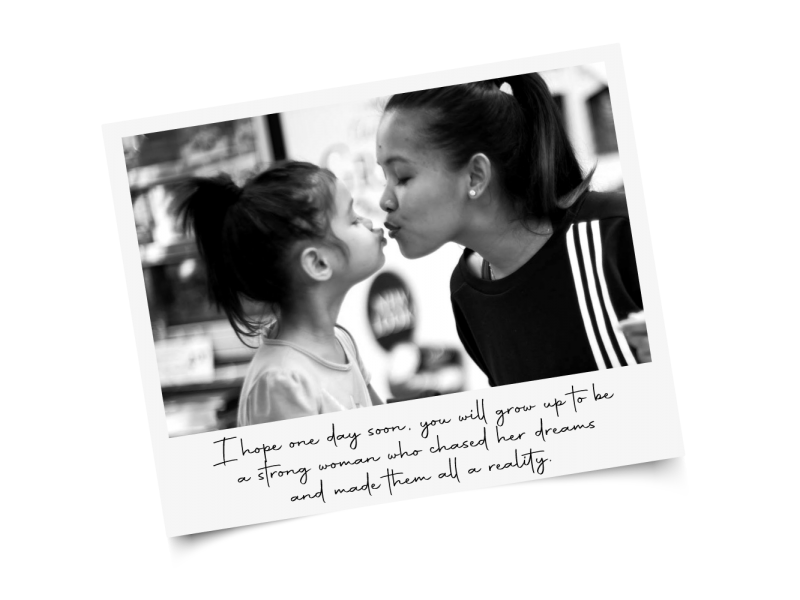 Love,

---
In partnership with Graf von Faber-Castell, we want to make it an extra special Mother's Day for all mums out there. Share with us your favourite quote on motherhood below and the most meaningful one stands a chance to win a Graf von Faber-Castell luxury writing instrument set worth RM2,250.
To be in the running to win, just follow these simple steps:
Like FirstClasse Malaysia on Facebook.
Follow us on Instagram @firstclassemalaysia
Follow Faber-Castell Malaysia on Instagram @fabercastellmy and Facebook.

Share this post on Facebook (make sure you set your profile visibility to Public)

Fill up the form below:
[This giveaway has ended]
Learn more about Graf von Faber-Castell writing instruments at the official website here. Graf von Faber-Castell is handmade in Germany.
Terms and conditions:
– This giveaway is open to readers residing in Malaysia except employees and the family members of FirstClasse Malaysia.
– Submissions close at 11.59pm on Sunday, May 10th, 2020. Any entries thereafter will not be entertained.
– By submitting an entry in this giveaway, you are giving your consent to FirstClasse Malaysia to collect and process your personal data.
– The winner of this giveaway will be selected at random.
– Please leave us with a working email at which we can reach you. The prize will go to the next participant should the selected winner fail to respond within 48 hours.


– FirstClasse Malaysia reserves the right to change the rules & regulations without prior notice

.
Photos: Nor Soraya Ghazalie
Illustrations: Anson Siau