8th & 9th April, 2017
Sepang International Circuit
Lamborghini Super Trofeo Asia Series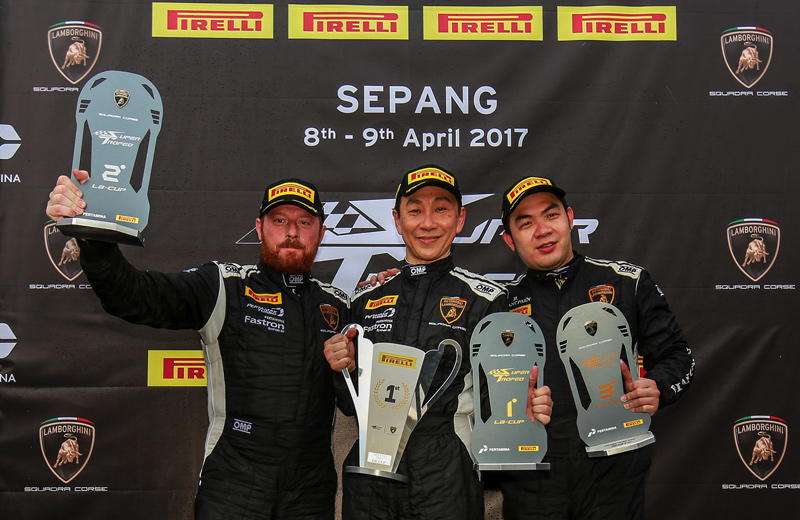 The Lamborghini Super Trofeo Asia Series kicked off the first leg of its sixth season at the Sepang International Circuit with races spanning two days over the weekend. The race saw no less than raging Italian bulls from all over the world – Europe, Middle East and, of course, Asia.
The Super Trofeo Championship isn't your average Motorsport race of just high speed. Known as the world's fastest one-make race series, it's created for those who goes beyond extremes.
Race one started with the humid weather before the rain started to pour, but the 50-minute race was made worthy to spectators as they witnessed the first win from Rik Breakers of New Zealand and Nigel Farmer of Hong Kong behind GDL Racing's Pro-Am team. Second was Artur Janosz of Poland and Meindert Van Buuren from the Netherlands from the Lazarus racing team while Clazzio Racing with Malaysian's Afiq Yazid and his teammate Cozzolino Kei of Japan came in third. In the Am class, Vincent Wong of Hong Kong and Andrew Haryanto of Indonesia took the win and then George Chou and Samson Chan of Taipei and Hong Kong' Top Speed Racing and PSC Motorsport's Thai brothers Sarun and Saravut Sereethoranakul came in third.
Blessed with track temperatures on Sunday, leaders Afiq Yazid of Clazzio led the pole, Lazarus' Artur Janosz in second and Armaan Ebrahim of FFF Racing Team in third. As for the Am class for day two, Indonesia's Andrew Haryanto took the win once again followed by the Sereethoranakul brothers and George Chou and Samson Chan.
On the whole, Bill Ng of Tedco Racing won first in Lamborghini Cup, Petri Corse's Gabriele Murroni saw second place and  Thai's Top Speed Racing Supachai came in third.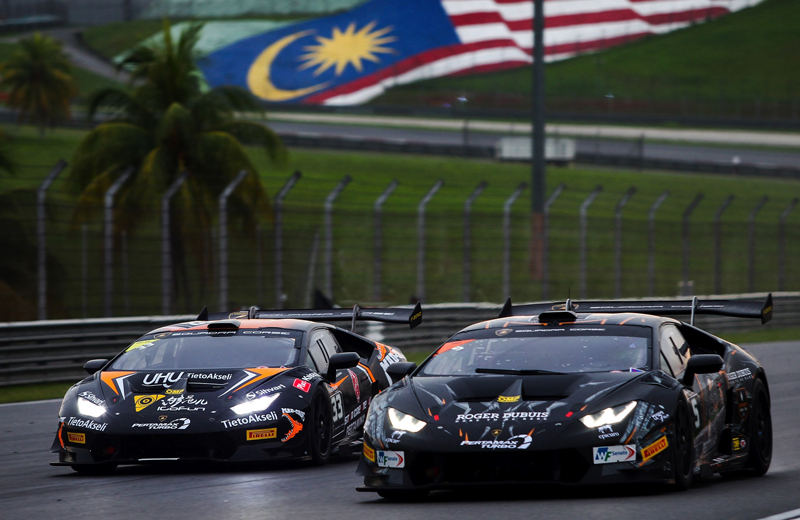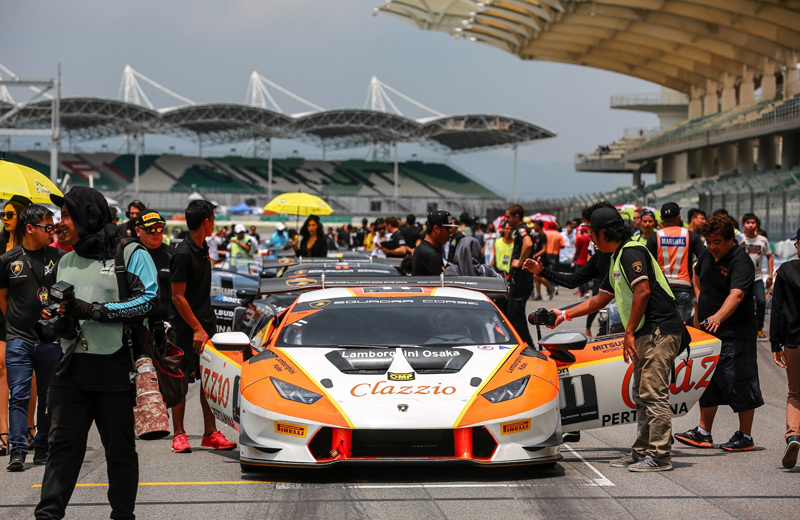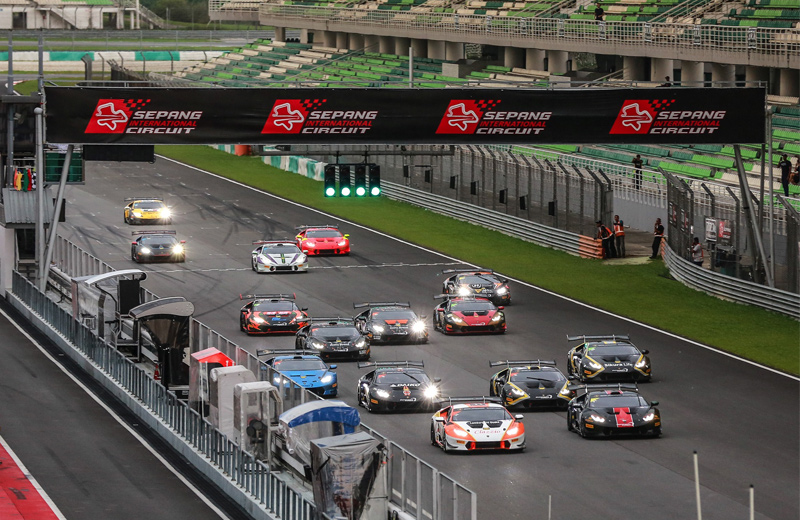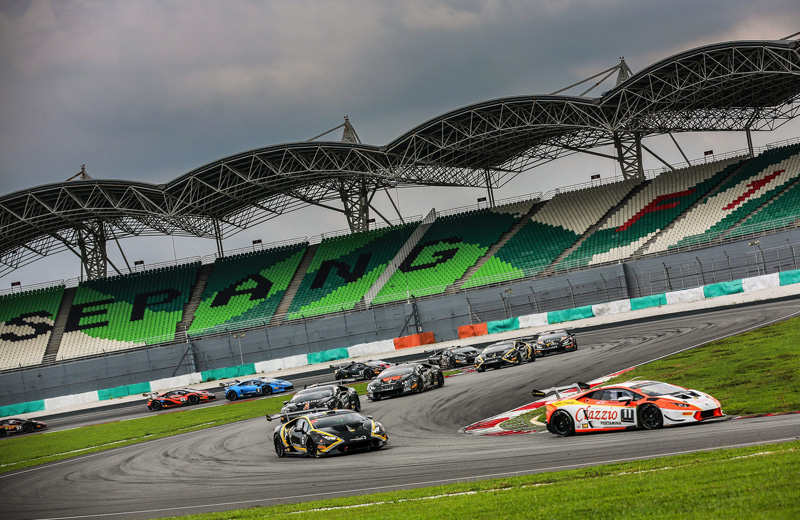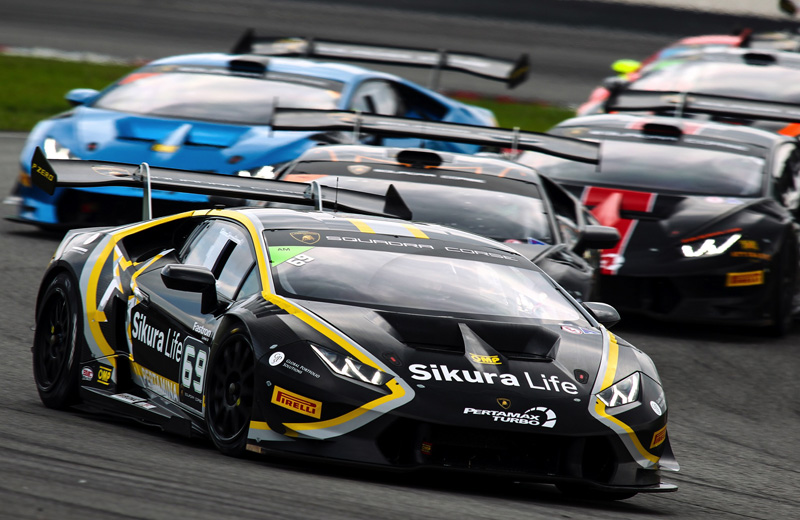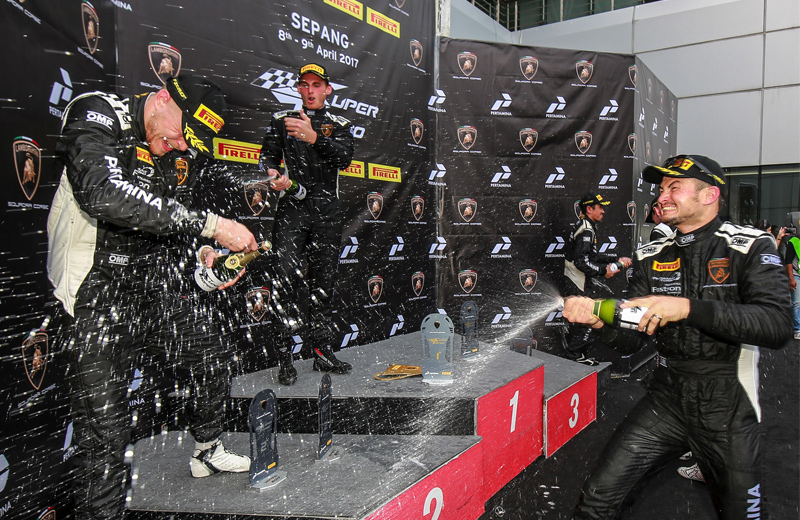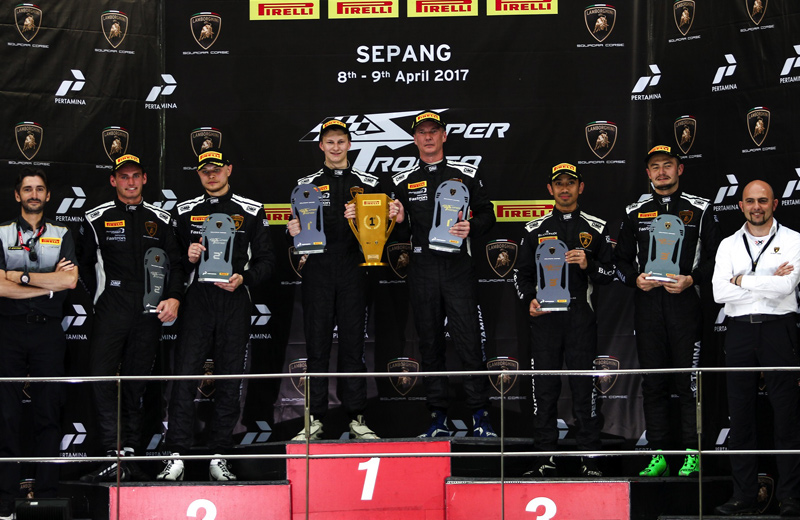 The next round of the Super Trofeo Asia Series will be held at Buriram International Circuit in Thailand on May 20th and 21st.
Lamborghini Super Trofeo – Asia 2017 Calendar
Sepang (MYS) – 8/9 April
Buriram (THA) – 20/21 May
Suzuka (JPN) – 24/25 June
Fuji (JPN) – 19/20 August
Shanghai (CHN) – 23/24 September
Imola (ITA) – 16/17 November
World Final
Imola (ITA) – 18/19 November
Images: Courtesy of Lamborghini