Launching as a 3,696-piece, 1:8 scale model, this incredibly detailed LEGO® set is as true to the real deal as a toy model can get.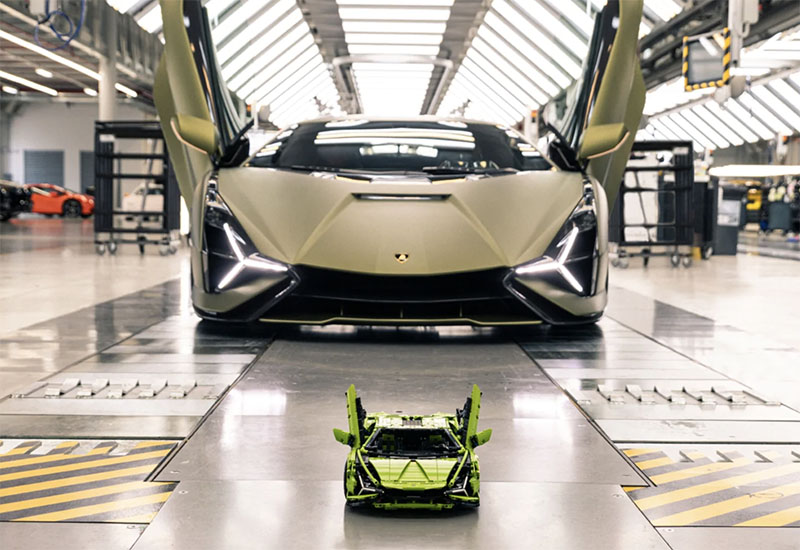 When Lamborghini unveiled its fastest hypercar ever last year – the Sian FKP 37 – it came with a tear-jerking price tag of US$3.6 million. But you couldn't get your hands on one even if you could fork out that sum because the limited-run hybrid machine sold out before its public reveal.
You can, however, now place orders for the LEGO® Technic version of the vivid lime green Lamborghini Sián FKP 37 – available at only a fraction of the cost of the original. Of course, it doesn't come with an 819 horsepower engine capable of reaching a max speed of over 350 kmph like the original; but you'll get to experience the excitement of recreating its exotic beauty with your own hands.
Launching as a 3,696-piece, 1:8 scale model, this incredibly detailed LEGO® set is as true to the real deal as a toy model can get. It comes complete with a replica of the V12 engine, a moveable rear spoiler, front and rear suspensions and a steering wheel gilded with the Automobili Lamborghini badge.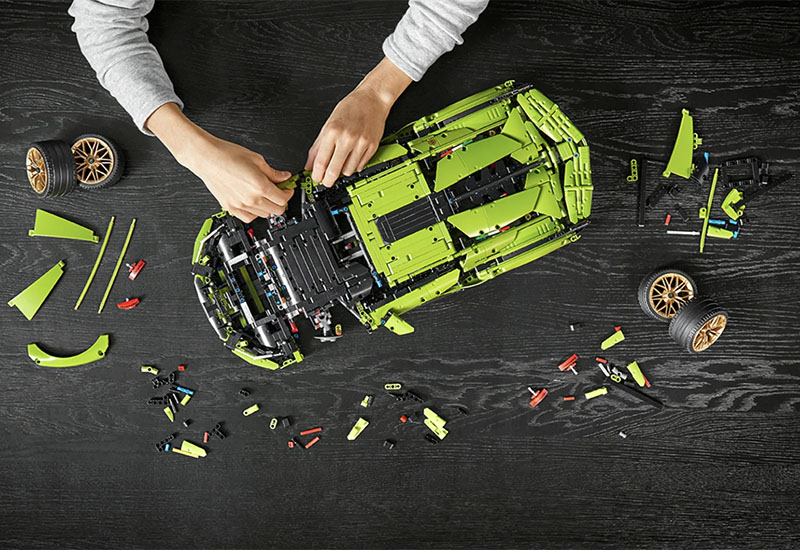 "This new model truly encapsulates the pursuit of excellence embedded in the DNA of both Automobili Lamborghini and the LEGO Group. Both the 1:8 model and the reveal itself are feats of engineering innovation, pulled off by incredibly talented teams from across our two businesses," Niels. B. Christiansen, CEO of the LEGO Group, commented on the design.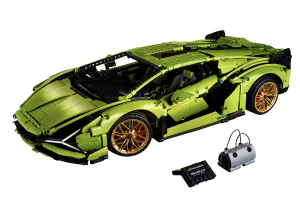 The model features scissor doors that open to an intricate cockpit with a fully-functioning eight-speed gearbox, which allows you to take it for a spin. Under its front hood, there's a hidden bag alongside a unique serial number to unlocks special content.
When fully assembled, the scale model measures 23 inches (60cm) long, 5 inches (13cm) high and 9 inches (25cm) wide.
"The LEGO brick is an icon in the same way as a Lamborghini super sports car," said Stefano Domenicali, Chairman and CEO of Automobili Lamborghini. "They both embody the pursuit of design perfection through constant research and development, create different emotions with every interaction, and are valued by generations.
He added, "This outstanding replica of the Lamborghini Sián FKP 37 from the LEGO Group presents a brilliant new building experience for both super sports car fans and LEGO enthusiasts, and Lamborghini is privileged to share this opportunity with the LEGO Group."
The LEGO Technic Lamborghini Sián FKP 37 will be available at an asking price of US$380. It is now the most expensive car set the brand has ever sold, overtaking the US$350 Bugatti Chiron kit released in 2018.
Interested buyers can purchase the set directly from LEGO stores and the official website starting June 1.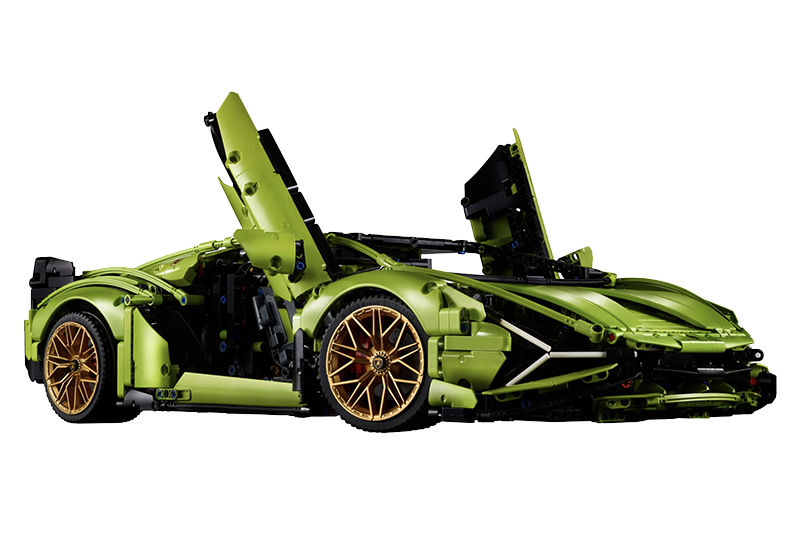 Photos: LEGO and Lamborghini