Easy to pick up, delicate to pop in your mouth and melting easily on the tongue, the macaron is very polite to eat, even when you've had more than you should.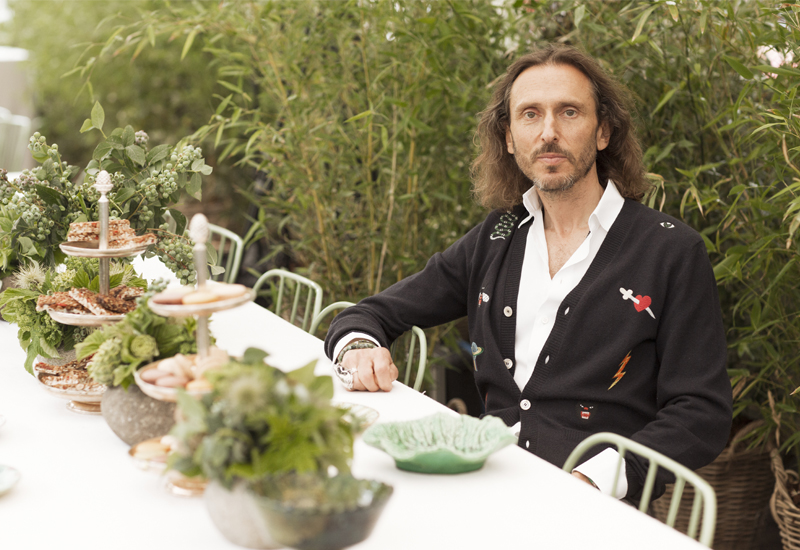 As late as 15 years ago, hardly anybody outside of Paris knew what a macaron is.
It's hard to believe but it's true, since the colourful, bite-sized Parisian macaron comprising two light as air meringue shells sandwiching a ganache or cream centre only started travelling and meeting the world with its creator, Maison Ladurée, in 2005.
"When we started expanding around the world, it created a lot of competition. Every new pastry chef or even traditional pastry shop started to make their own. The Parisian macaron is now in Brazil, Turkey, it's all over the world," shares David Holder, International President of Ladurée from Kuala Lumpur's first Ladurée outpost in Pavilion Kuala Lumpur.
"It went very fast – I was not thinking that it would inspire so many other patissieres," he adds. "It's my pride but I also created my own competition, which is good, because we still stayed an icon. We are the first and the creators."
The Parisian macaron is not to be confused with the traditional macaron that has roots going all the way back to the 16thcentury, complete with an even more convoluted history of who created it and for whom.
The Parisian macaron is proudly the brainchild of the grandson of Ladurée founder Louis Ernest Ladurée, Pierre Desfontaines, who, in the early 19thcentury, first thought of taking two macaron shells and joining them with a delicious ganache filling. The recipe has not changed since.
For over a century, it came in only four flavours – chocolate, coffee, vanilla and almond. It wasn't until 1993 when David and his father Francis, founder of the Holder Group, joint ventured with the Ladurée family that the number of flavours (called fragrances) grew, the reach and renown of the macaron spread and the world got to know the delight that is the macaron.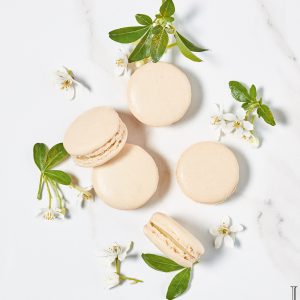 It's changed the way we socialise
Despite its small size (most are no bigger than an inch and a half in diameter and no more than 18g in weight) and even smaller calorie count (a typical macaron only has about 80 calories per serving, less than that of an apple), its impact  is many times its make.
It's become a status symbol, a lifestyle of its own. Eating a macaron is fun, sophisticated, chic.
"Laduree has become a lifestyle, especially among the new generation," David shares. "Girls come and get macarons but they don't eat it immediately. They lay it out, make it a show and take pictures, then they eat it. It's all an experience."
David particularly likes how something so small brings the same amount of happiness to people of all ages. Whether a Ladurée customer is 6, 16, or 60, a macaron will bring a smile to their faces.
"It's not just two meringue shells and simple cream put together," David explains "It's the happiness it creates. They eat something they love, it's sweet, fragrant and beautiful, they share it with their loved ones.  Something this small is going to bring a lot of happiness to someone."
The path of discovery of a Ladurée macaron is a coveted one on its own accord. One can pick based on fragrance, or what catches their eye's fancy. Different colours could herald different flavours, which in turn build different memories.
"It's a journey with the macaron," David tells. "It's a simple product but has so many layers. I love the idea of people socialising around simple pleasures. You see it in their eyes – it's like love with the stars in their eyes."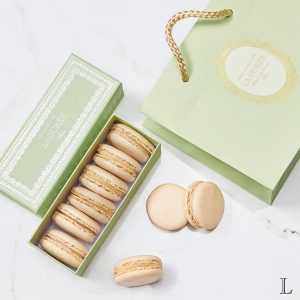 It's changed the way we eat dessert
When one thinks of dessert, heavy sweets like cakes, tarts and pies come to mind. The macaron is quite the opposite. Easy to pick up, delicate to pop in your mouth and melting easily on the tongue, it is fuss-free and very polite to eat, even when you've had more than you should.
"It's pleasure on the lips," David sums it up perfectly. "It's small, it's colourful, it's only 18 grams. Even in terms of calories, it's very low. Most importantly, it's something you can share. It's changed the relationship people have with dessert. It's accessible and you don't feel guilty when you pop one in your mouth."
That's why David has turned it into a lifestyle brand. Upon taking over Ladurée completely in 2000, he changed the aesthetics of the brand, transforming what was formerly just plain white packaging with black Gothic-style lettering into the iconic mint green with gold stencilled fonts we know of Ladurée today.
"It didn't say anything about Laduree and its lifestyle at all," he tells of the old packaging and branding. "We created the green and gold packaging you see now and every month we have new to produce new collaterals because it's a gift."
People look forward to the little boxes themselves as prized decoratives, using them to store makeup or hold stationery.
"People don't throw it out, people keep it," David concurs.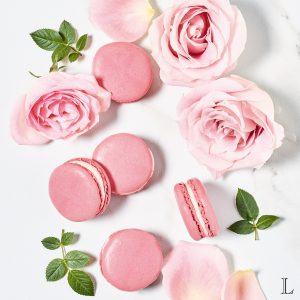 It's taking over Kuala Lumpur
From Paris to London to Tokyo, Ladurée finally arrived on Malaysian shores at Pavilion KL in 2017. It soon saw a second outpost in Bangsar Shopping Centre. Come 2020, its third – and biggest – will be opening its doors in 1 Utama shopping mall, proudly bearing the flagship title.
"In KL, I am going to bring my deep know-how like the recipe and packaging, but the twist is that the collections will be locally adapted," David shares of the exciting new venture.
Working together with Bianca Ong, director of Ladurée Malaysia, said locally adapted twist includes special matcha collections to meet Malaysians' love for matcha, while the hot food menu will feature items like rendang.
"We'll also be playing around with pandan and gula melaka," Bianca teases.
In the big picture, David has globalisation in mind for the small demure pastry.
"The idea is also for us to take ideas from around the world. Whatever is from KL could also be elsewhere soon, we like to exchange cultures," he tells. "Our vision is global."
From the lips to the heart, from Paris to Asia and beyond, the macaron is slowly but surely taking over the world.
Learn more about the brand at the official website here. Ladurée is located at Lot 3.32 Level 3, Pavilion Kuala Lumpur, 168, Bukit Bintang Street, Bukit Bintang, 55100 Kuala Lumpur.
(Photos: Ladurée)