This article is created in partnership with King, a globally renowned Australian furniture designer and manufacturer with over 40 years of being at the forefront of modular furniture designed to adapt to your flexible lifestyle. Learn more about the King product range at the official website here.
When Siu Lim had to leave her gym junkie days behind her to become a housewife, she found a new hope in Pilates, which allowed her to pursue her passion and fitness goals while still caring for her first child. However, in some ways, she found herself having to adapt to a whole new type of exercise that not only pushed her physically, but also mentally and emotionally.
"Pilates is more about controlled movement, and how to connect the mind with the body," Siu Lim explains. "And that's what makes it a lot harder, in a way. In this society, we don't focus on our breathing, and forget to take the time to connect ourselves with ourselves – you know?"
She discovered that being aware of one's body and how one moves was a crucial factor not just to working out, but to life in general. Body awareness fuels mindfulness, especially when it comes to taking care of your own body.
"And because I teach clients that are injured, it made me realise how careful I have to be with my body," she expresses. "Especially with the fact that I am getting older and have kids. It has made me more cautious of what I was doing with my body, and made me appreciate my movements."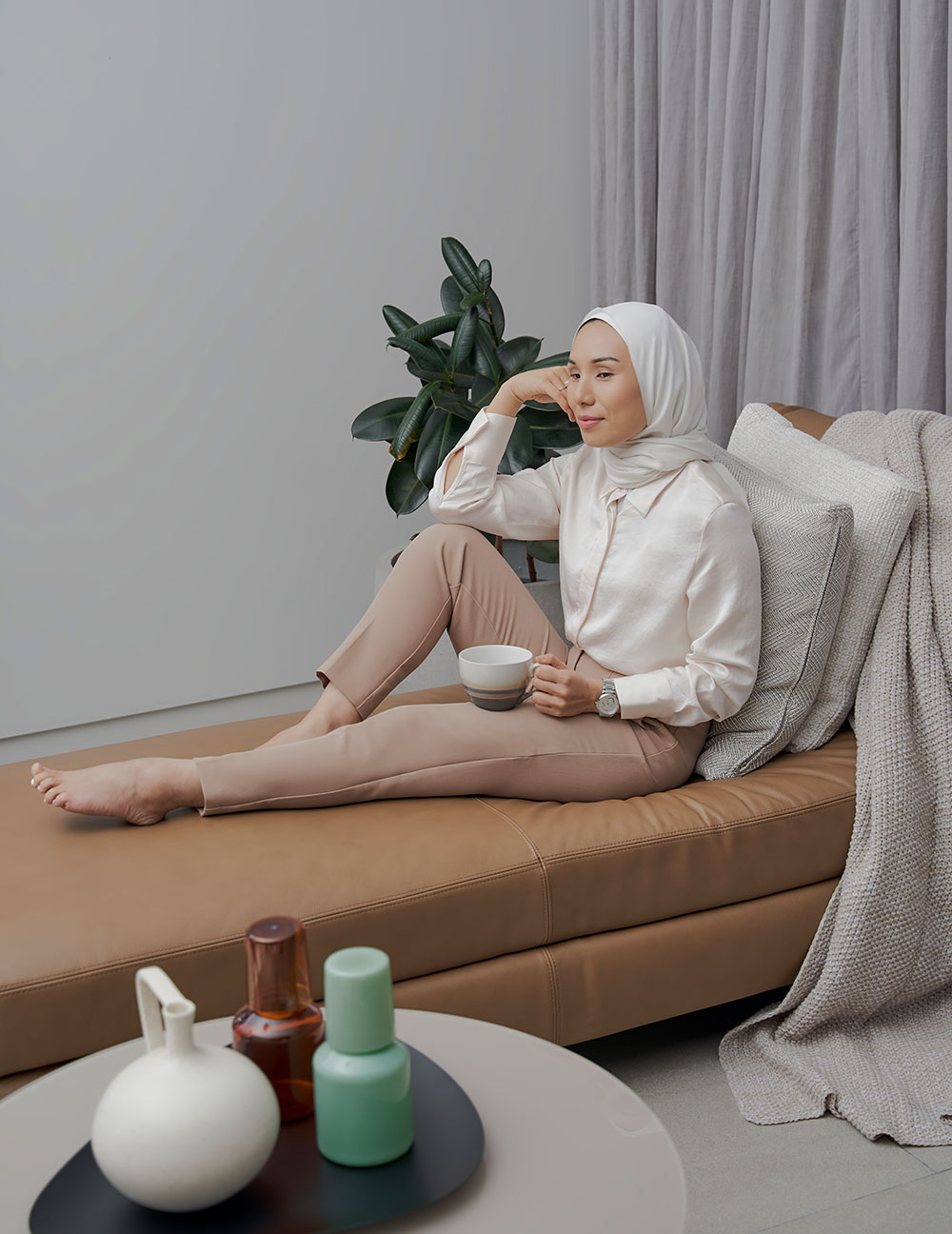 This new sense of awareness and mindfulness proved to come in handy not just in her lifelong quest to help others heal and become stronger, it's also made her more cautious about her body and appreciative of the movements she's able to perform every day. In a way, Pilates has taught her how to take care of her own body even more.
However, practising Pilates and becoming a certified Pilates instructor are two very different things, and Siu Lim found that there was another important, mental element that she had to bring to the mat.
Feeling comfortable in the uncomfortable
"The main challenge I had was having confidence in myself," Siu Lim tells, recalling her early days as a Pilates instructor. "I always doubted myself to teach these people, because teaching Pilates and being a student are two completely different things. As a student, I loved Pilates – but being a teacher was another story entirely, because you also have to love teaching."
Despite passing her exams and receiving praises from her teacher, she would receive one remark: "You need more confidence." While a lot of us are more familiar with the her effervescence and energy from her social media channels, it wasn't always that way at first.
"It took 15 years!" she exclaims light-heartedly. "It's a journey. I always say it's a skill you need to build. You're not born with confidence. I wasn't confident in myself because I was new at the time, and I wasn't sure of the moves, and how to cue. I had to practice, and practice, and practice, and practice."
And in order to gain the confidence she needed, Siu Lim had to put herself in a position where she often found discomfort in.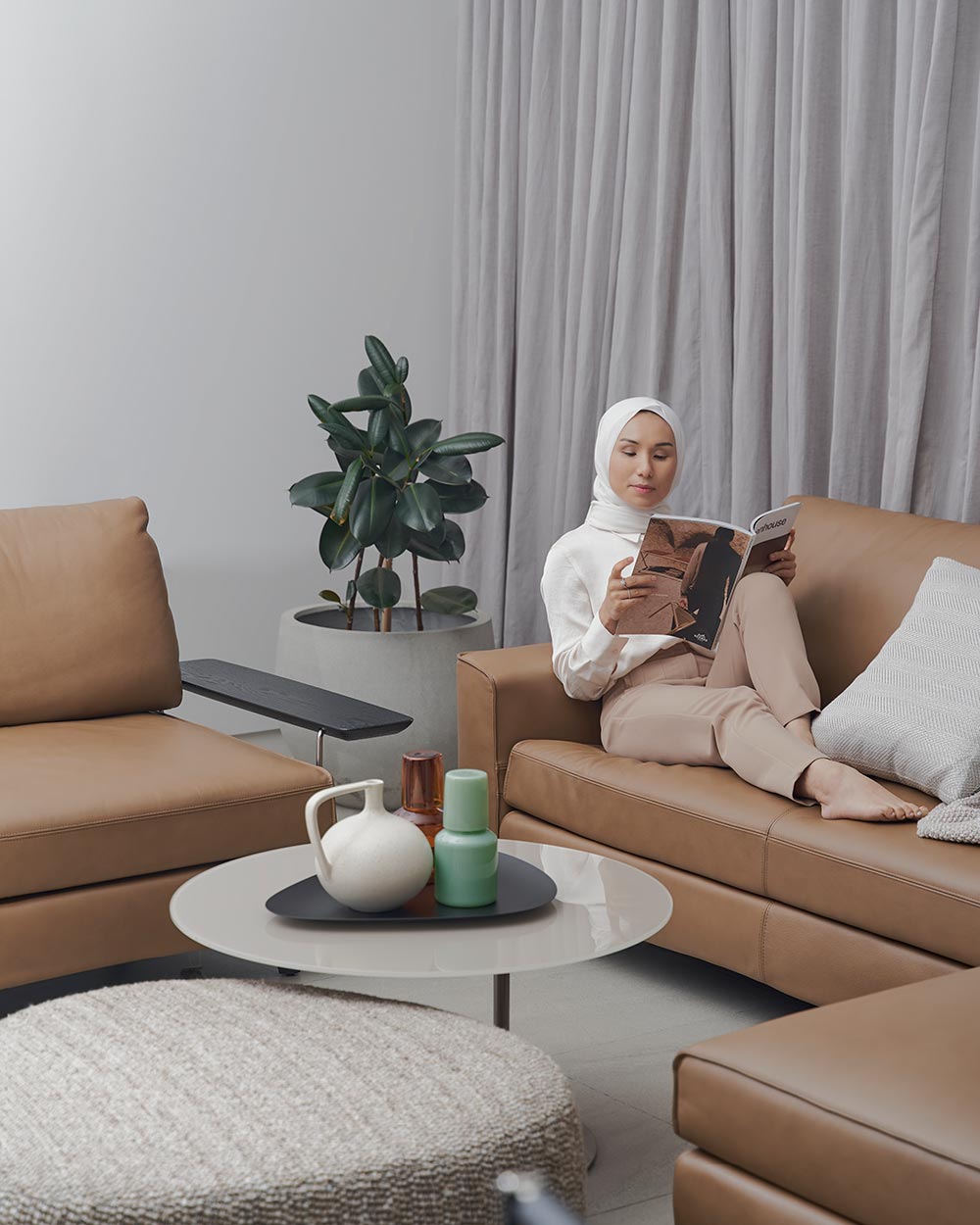 Filming yourself and hearing one's own voice on a recording can feel incredibly awkward and uneasy – but it was something that Siu Lim had to do – having been encouraged and advised by her own teacher – in order to gain the confidence she needed, no matter how much she opposed to it.
"It's really cringe-worthy to watch yourself, and even today I look at myself and feel awkward about it, but it was an advice that I realised was so gold," she says. "You see what you're missing – whether your form is off or you thought you looked confident when really you're not. By doing this I also learnt how to articulate better and stutter less."
Everyone – from business owners to blue-collar workers – have undoubtedly been affected negatively by the Covid-19 pandemic. Everyone has had to adapt to the new normal of living and working, and this rings especially true for Siu Lim. As someone who lives and breathes routine due to her hectic life as a mother, content creator, and Pilates instructor, she found the comfort zone of her regime turned upside down – however, Siu Lim refused to let it break her spirit.
"All of us have a  plan in our lives, then there's that bug on the windshield that gets in the way, and we just have to learn how to deal with it and work with it," Siu Lim shares. "A lot of people took Covid as an excuse for everything, whether it's not working as hard or not doing something they wanted to. My own plans also went out the window, but I learnt how to flow with it."
It was also during the first wave of the MCO, when Siu Lim found herself in what she calls her "biggest fear", which is being by herself. With lockdown in place, social activities restricted, and her children out of the country at the time, she had to find ways to keep herself busy, as well as regulate the flow of negative thoughts that had a higher chance of clouding her mind.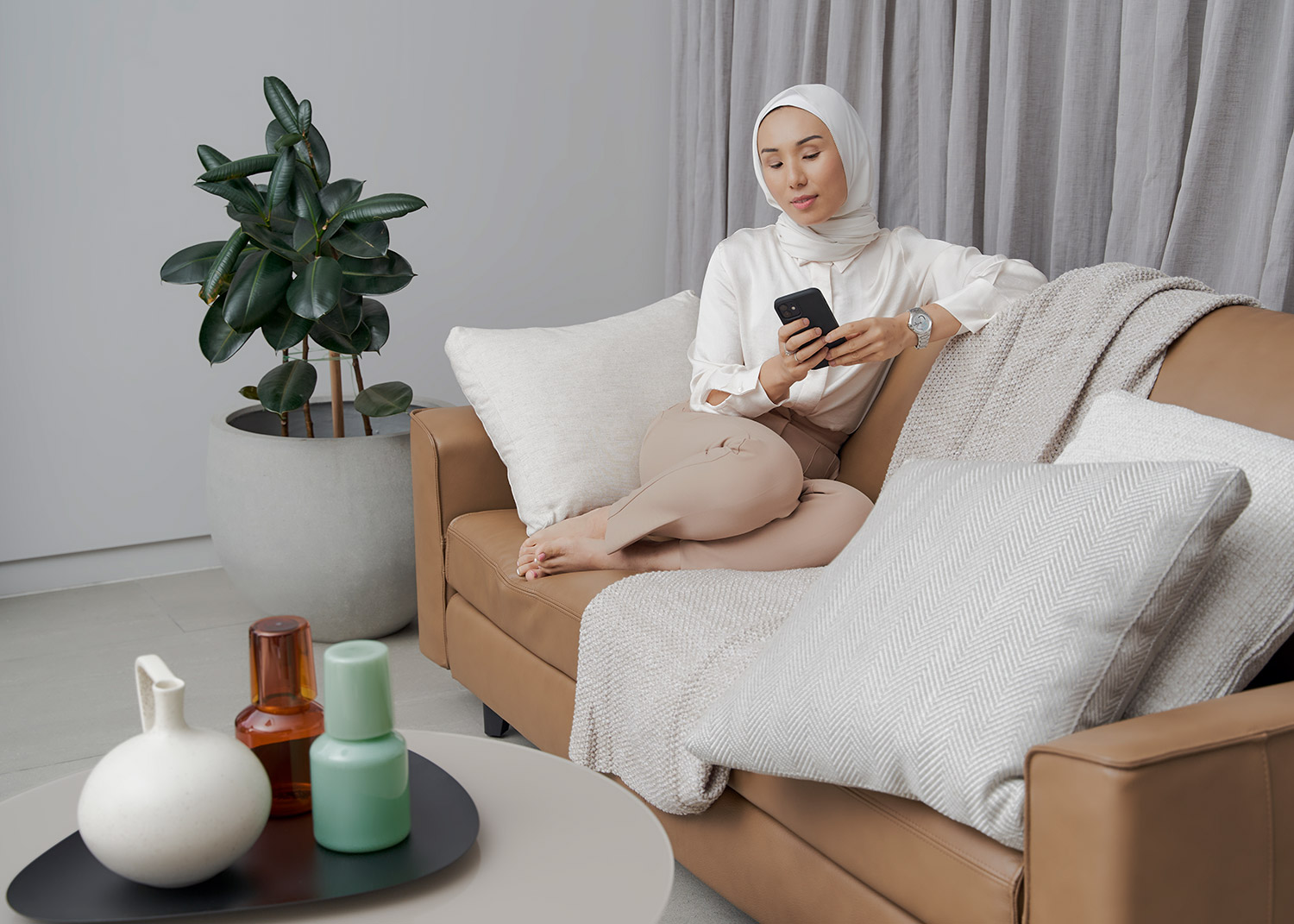 "I kept myself occupied through podcasts and reading, and I only read books that helped me grow," she details. "I didn't need to know about how many cases there were everyday, I felt like it was more beneficial for me to read and listen to things that helped me learn something. TikTok also helped me grow, because I only follow people who taught me something."
And despite not being familiar with conducting classes over Zoom, teaching online classes was something she, along with other instructors, had to do in order to adapt to the rapid changes. But rather than allowing it to further demotivate her, Siu Lim took it in stride and saw it picking up another skill. Once just an instructor, suddenly had to also take on the role of cameraman, the director, and the hype-man. It all comes down to how you see things – and an extra dose of patience.
"Perspective is everything in life. You have to look at it like there's a reason for it, then find out what it is. I want to say that because of that perspective I had, it did help me grow, mature, and as a result – helped grow my business," she says with an optimistic smile. "You also need a lot of patience and empathy. More so if you're an instructor. Sometimes we're so into ourselves that we forget about other people's feelings. They could be having a tough time or a difficult day, but if you practice that patience with yourself and others, I find that makes the weight of everything feel lighter."
Photography: Edmund Lee from One3Four Studio
Art Direction: Anson Siau
Shot on location at King Bangsar