This story is created in partnership with King, a globally renowned Australian furniture designer and manufacturer with over 40 years of being at the forefront of modular furniture designed to adapt to your flexible lifestyle. Learn more about the King product range at the official website here.
There are many things that draw Keith Foo to acting. He counts the rich tapestry of roles he gets to explore, the diversity of people he gets to meet and the depths of passion from everyone involved in the creative process of writing, producing, creating and editing an episode of a show or a full movie as among them.
Most of all, it is the fluidity of it that enchanted him most and made him decide on it as his career and calling.
"I will not survive a 9 to 5 desk job," he says with a laugh. "It's the fluidity of acting that draws me to this career. Initially I thought acting is just a pretense or imitating a character, but I soon realised it's deeper than that. It is a process of becoming that character, not only in terms of movements but also emotions."
Even the way he chanced upon his opportunity was one of variability that worked in his favour. He was just hanging out with his elder brother when he was 12 years old when a friend asked if he would be interested in starring in a commercial.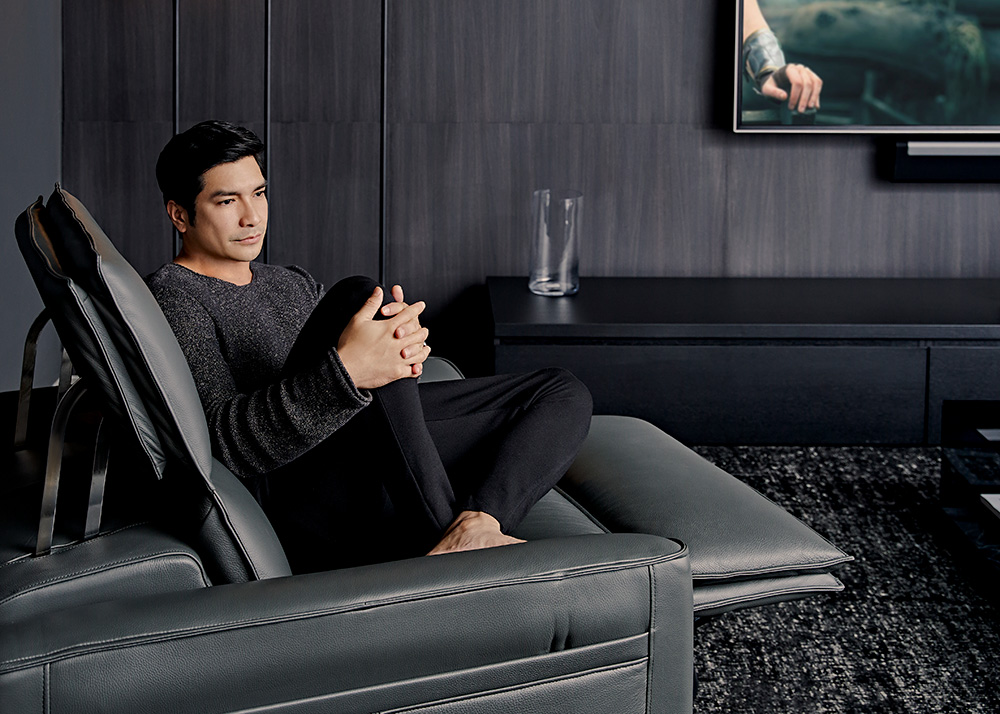 "My first ever commercial was at the age of 12," he recalls. "Subsequent to that, I received occasional offers to for TV commercials. My big break was when I was offered to do a commercial in Indonesia. After that commercial, I started receiving more offers in Indonesia and that was when I decided to move there at the age of 21. Gradually, I transitioned into television dramas and later movies.
The rest worked themselves out to chart a career now more than two decades long spanning movies, television and screen projects in Malaysia and Indonesia. Inspired by the late Tan Sri P.Ramlee, whom he considers to this day as a trailblazer for how one actor "could leave such a lasting impression on Malaysians' sense of national identity" Keith doesn't have plans to stop anytime soon.
In an already incredibly challenging industry dealt even more challenges this year and the last no thanks to the pandemic, Keith stays flexible in overcoming them all, all for the love of acting.
Adapting in adversity
All the stories and tales of how hard it is to make it as an actor are true – Keith is living testament to that.
"I had some challenges fitting in when I first arrive in Indonesia," he recalls. "I was young, an outsider, away from family and unfamiliar with Bahasa Indonesia and as a result, I constantly got told off by the directors and crew. I also had to share accommodation with a few other actors and there were times when I wasn't sure if I would get a good night's sleep. If I came home late from work, the sofa would then be occupied, which meant I had to settle for the floor."
Keith turned to perseverance and resilience to overcome his darkest days. He embraced the tough times and adapted, knowing that tailoring himself to the local market would be the fastest and most efficient way to become one of them, to fit in.
"I remember I would tell my parents that everything is alright – and gradually it became my mantra," he opens up. "I learned Bahasa Indonesia by reading the newspaper a lot. On sets, I would ask heaps of questions to a point I got scolded for being annoying. Engaging and speaking with the locals helped me master Bahasa Indonesia fluently and naturally – It took me almost 2 years to be able to speak."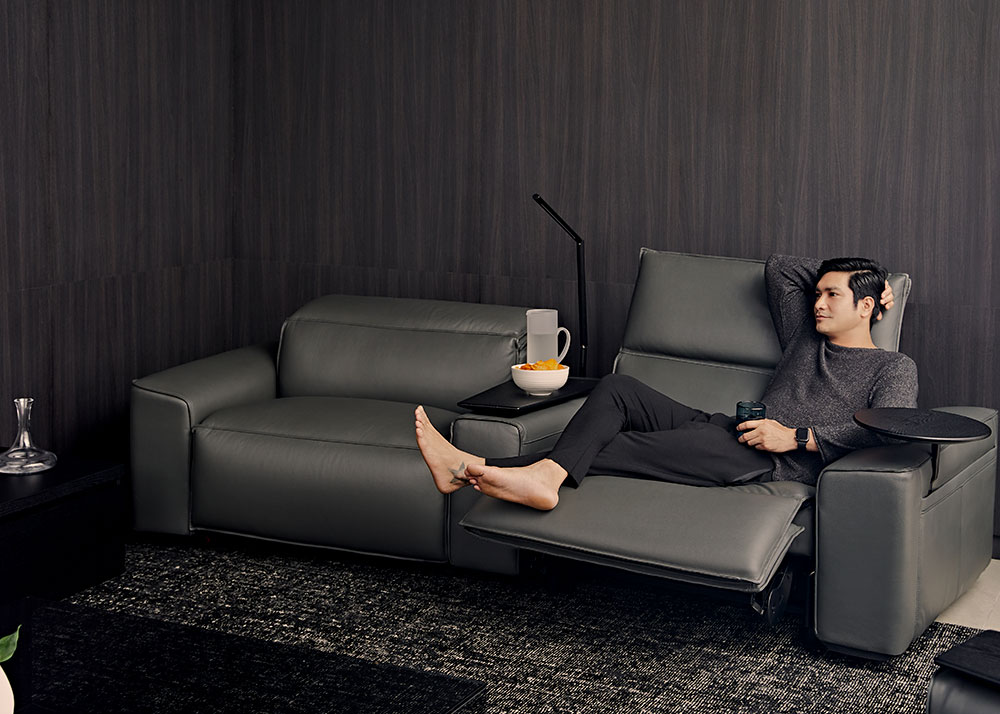 And even after years cutting your teeth and proving your worth, the challenges continue to mount.
"After a decade in Indonesia, I returned home to start another chapter of my career," he adds. "It meant starting from zero again. Most people would have thought it'll be a smooth transition simply because it's home ground but the process was intimidating and certainly not very welcoming at that time. It felt very foreign to me in my home country."
When he felt he had learnt and done all he could in Indonesia, he turned his eyes back to the direction of home, a decision he counts as among the best he has ever made.
"I knew if I never came back to Malaysia I would regret it completely!" he expresses. "I would have missed out on so much like being a father to Skylar. She's turning 4 and it has been truly the best 4 years of my life."
Being flexible in the face of hardship
The art of acting is one of the hardest to perfect because it involves putting oneself out there in the scrutiny of others. It's a very revealing craft where your entire person and psyche is put in the spotlight. It's an art that Keith is still trying to perfect and continues to work on every day.
"I understand instinctively from the beginning that there must always be something new to draw in the public and that 'something new' for me is to keep challenging myself for heavier roles and striving to become that fully realised three-dimensional character with a rich backstory," he opens up.
He adds, "I think in our multiracial Malaysia, it is even more challenging because there are so many aspects we need to consider. For example, playing a character of different religion or faith. There is some sensitivity towards that. Audience must believe the character that I play is truthful and not just imitating a character or a thin external representation of a person.
Many people don't see it but it takes a toll on the actor when they strip so much of themselves away to step into the essence of a character.
"Some characters, particularly the antagonistic ones, challenge every moral value you have ever grown up with," he shares. "It does affect my mental health at times – you are caught-up in the character and it takes time to let it go. There were times, I acted and spoke strangely, then there were times when I was consistently agitated because I was so engrossed with the character I played."
To return to his truth, he always relies on his loved ones. "To overcome it is to embrace it and these are the times where my closest friends and my unbelievable family have supported me and pushed me through."
Additionally, the arts and entertainment industry was among the worst hit in the face of the Covid-19 pandemic and Keith was not spared. What his schedules used to record daily shoots aacross multiple locations, the government's directives that said no outdoor shoots meant a lot of filming and production had to be halted.
"Being an artist is not all easy and dreamy like some people think. It's a lot of hard work and sometimes little immediate returns," Keith says. "Add on with a pandemic, things took a hit especially during the first Movement Control Order. Existing jobs were put on hold and there weren't any new offers – the uncertainty was quite daunting. At that time, I was also separated from my family, so I was rather miserable."
To cope, he kept himself busy with other projects. "Thankfully I was asked to volunteer with St. John Ambulance of Malaysia to assist in transporting personal protective equipment made by volunteers to hospitals, health facilities and quarantine centres. That gave me a sense of purpose and of course satisfaction. The "me" time also allows me an opportunity to slow down and  think about all that had happened in the last one year. 2019 was when I had my divorce and I learnt to be grateful about new connections and new opportunities."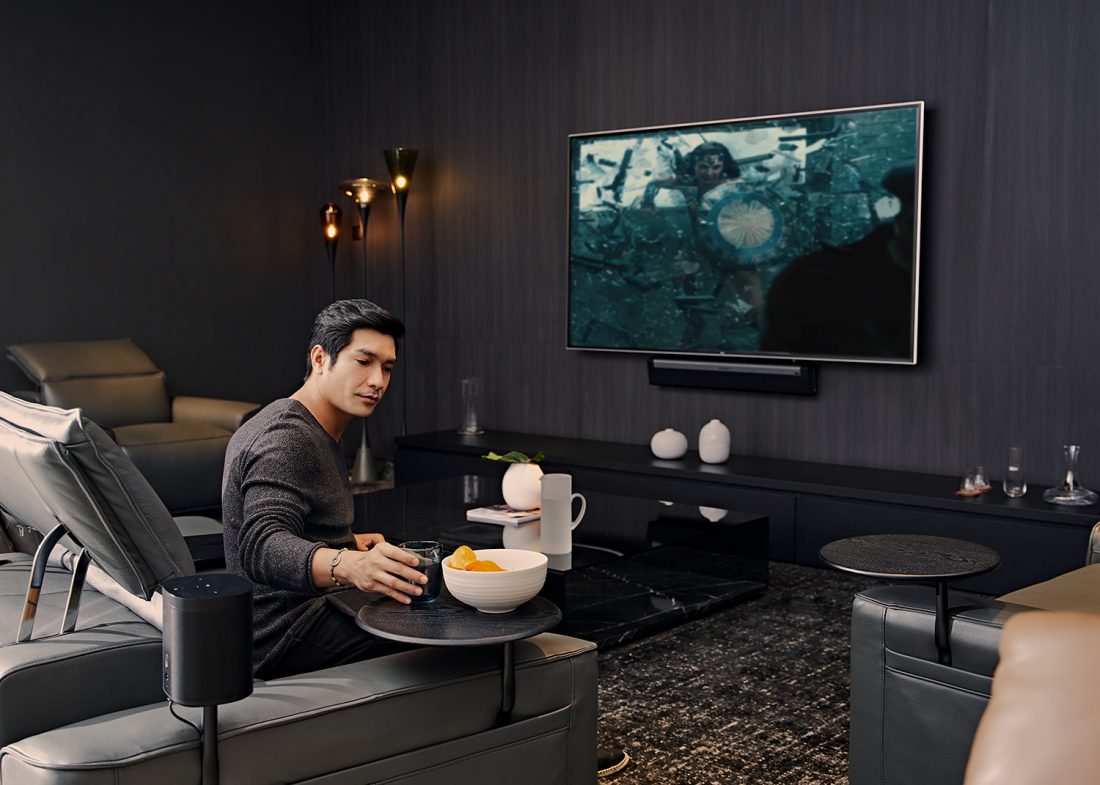 Despite the hardships, Keith would still choose the same path if he could do it all over again. He has learnt some of his biggest life lessons from the job, the most profound being simple yet gratuitous acceptance.
"The first thing that comes to my mind now is acceptance. It is key for me in playing whatever role be it a loving father, an abusive boyfriend, an obnoxious colleague, a religious friend or a LGBTQ+ brother. I believe in acceptance because everyone deserves to be themselves, everyone deserves to love and be loved. There's this quote by the late Maya Angelou, "When someone shows you who they are, believe them the first time". I think that's very profound, and it has made me more mindful, accepting and understanding of those around me."
He's learnt that acceptance leads to a lot of grace in many aspects of life. "Acceptance is also a process of letting go of things or people that do not let us move on. I've mentioned earlier on letting of a character. This applies to everyday life, instead of dwelling in a space of darkness, we just have to move on one step at a time."
Through hardship and success, tough times and good, Keith chooses to maneuver them with flexibility, adaptability. Acceptance and gratitude.
"I'm grateful that during tough times I have a loving family and supportive friends and I thankful of the opportunities and new connections that I've made. Another powerful mantra is "this one shall pass and I will come out stronger on the other side", a close friend once told me during my toughest time, "One year from today, you'll look back to this day and you'll laugh about it". It is profoundly engraved in my mind now."
Photography: Edmund Lee from One3Four Studio
Art Direction: Anson Siau
Shot on location at King Bangsar