This article is created in partnership with King, a globally renowned Australian furniture designer and manufacturer with over 40 years of being at the forefront of modular furniture designed to adapt to your flexible lifestyle. Learn more about the King product range at the official website here.
"You don't enter my zone, just like that. You don't touch my design or talk about it!" Fizi jokes playfully.
"One thing that many designers don't understand is that you always need to have two people leading the company," Kai expresses. "You need to have a team – another pair of eyes to actually contribute. We bounce our ideas back and forth with each other all the time, but how we find the middle ground is that whatever's related to the creative side, Fizi has the last say at the end of the day. And I have the final power on the business end."
Such is the yin-and-yang dynamics between the duo behind luxury fashion label Fiziwoo – Creative Director Hafizi "Fizi" Radzi Woo and Managing Director Izree Kai Hafiz. From party friends during their university years to sharing the reigns of the Fiziwoo brand, the two have had their fair share of challenges before they became one of the most renowned labels in Malaysia.
"It started from just a 2-man company," Kai says.
"You mean a 2-ringgit company," Fizi, the more introverted of the two, chimes in.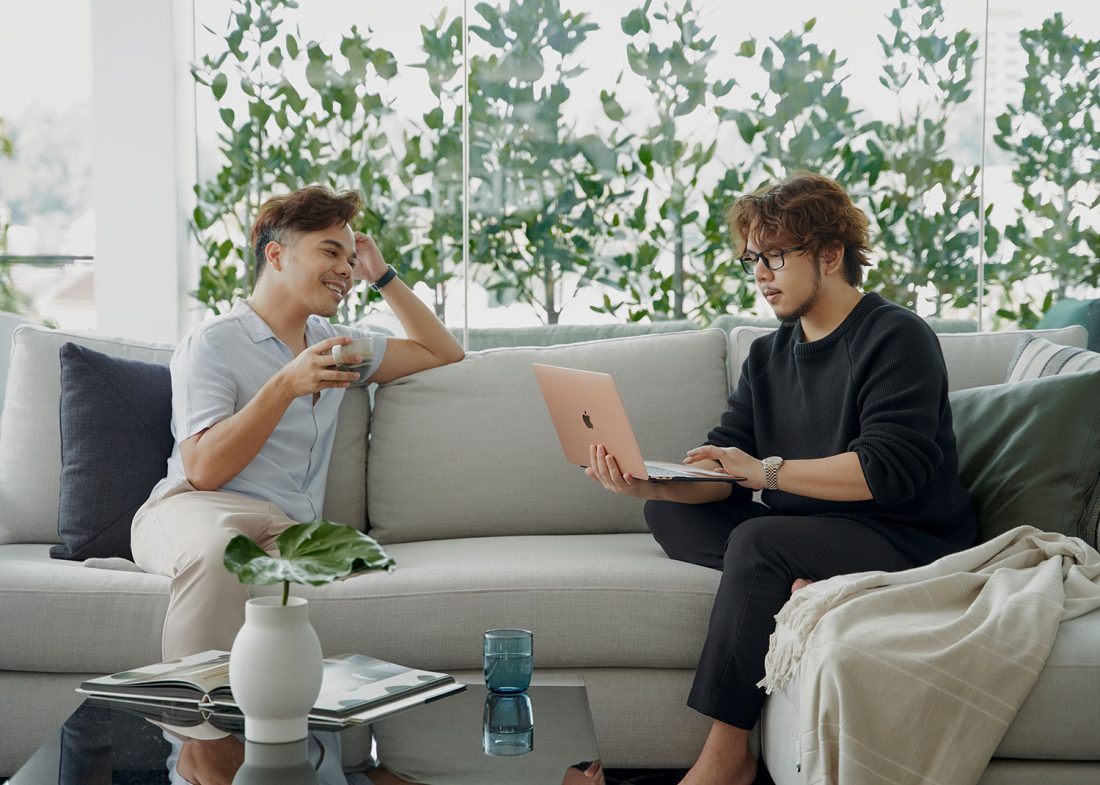 (L) Kai and (R) Fizi sink into the luxurious comfort of the Jasper II sofa to brainstorm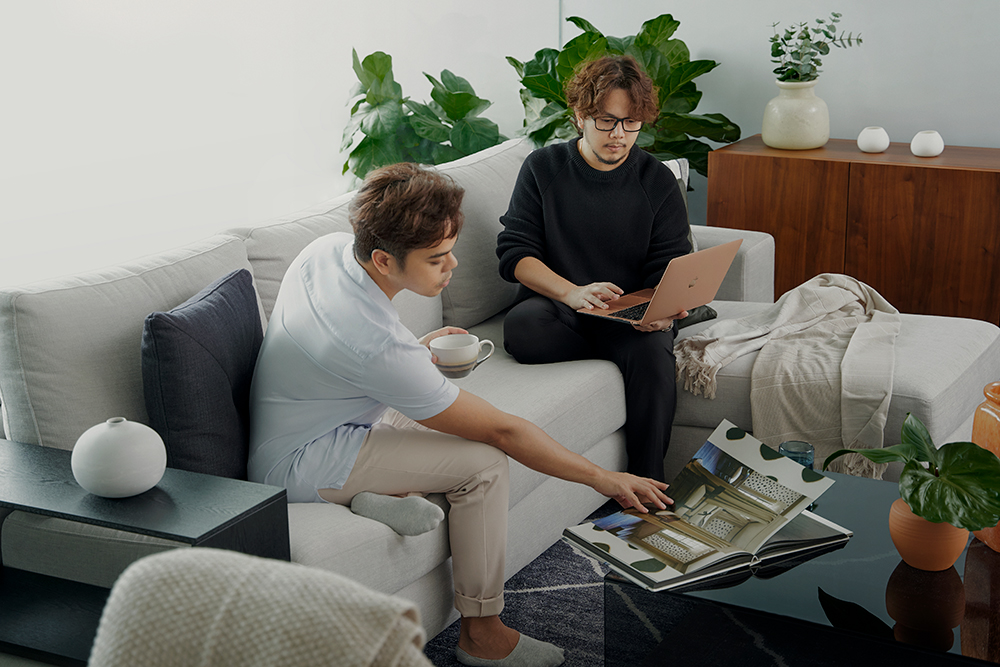 Kai and Fizi discuss strategies and designs on the award-winning Jasper II sofa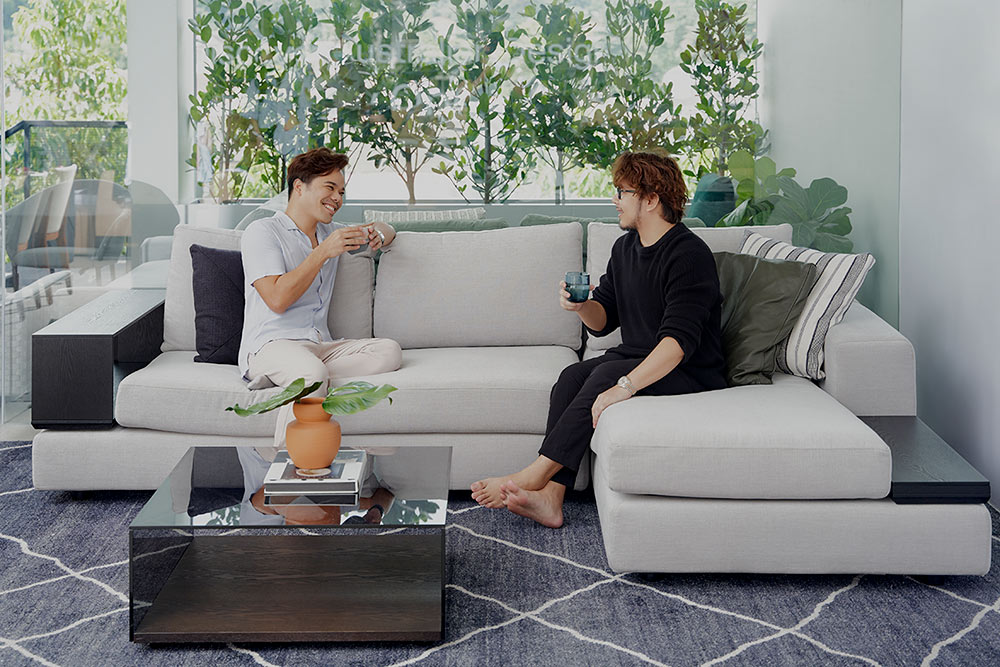 The dynamic duo unwind on the Jasper II, a modular sofa that can adapt for both work and downtime
(Swipe left to see more)
"That's quite true because we don't come from rich families, We're biasalah," Kai elaborates. "My father is half Chinese and his [Fizi] dad is Chinese, so we had that very money-minded upbringing. If you want something you have to work for it yourself, our families won't just throw money to help start our own business."
Financial backing was just the start of the many challenges that would come in building Fiziwoo. In order to have enough capital to kickstart their business, they would enter fashion competitions, and use the prize money to keep their business going. It was enough to survive, but just barely. Kai recalls a time when they only had RM40 to survive for two weeks while waiting for their profits. Both Fizi and Kai would rely on a single plate of white rice, lashings of curry, and one fried egg – shared between them as their only meal for the day.
"Of course we struggled, but it was a good experience that also keeps us grounded," Kai shares. "And to remind us that we don't want to go back to that moment anymore."
It was then that Fiziwoo grew from a RM2 company to having four boutiques in Malaysia, and a fifth one on the way.
Little did they know that another wave of trying times and challenges would test the Fiziwoo duo's resolve and ability to adapt.
Being flexible for survival
There's no denying that the Covid-19 virus hit the fashion industry hard, and as a fashion house that focused mainly on bespoke designs or made-to-order pieces, the Fiziwoo duo had to stray drastically from their usual routine to adapt and survive. Instead of relying purely on creating highly personal, bespoke wear, they had to head down the route of ready-to-wear clothes.
"Our production team aren't mass workers yang jahit banyak-banyak," Kai explains. "They are artisans who are very skilled in their craft and handiwork. It's really hard for them to be going that for over 8 years and suddenly having to adapt to do mass production. Even on the management end, we had to learn to understand the urgency of Ready-to-wear, and honestly it's something we still struggle with."
Just like how fashion and trends are fluid in nature, the two too had to be fluid in order to survive. The best solution for them to adapt was retraining their team to understand the flow and processes of Ready-to-Wear. The Fiziwoo website also had to undergo a serious update, as the two quickly learnt the importance of social media during the pandemic.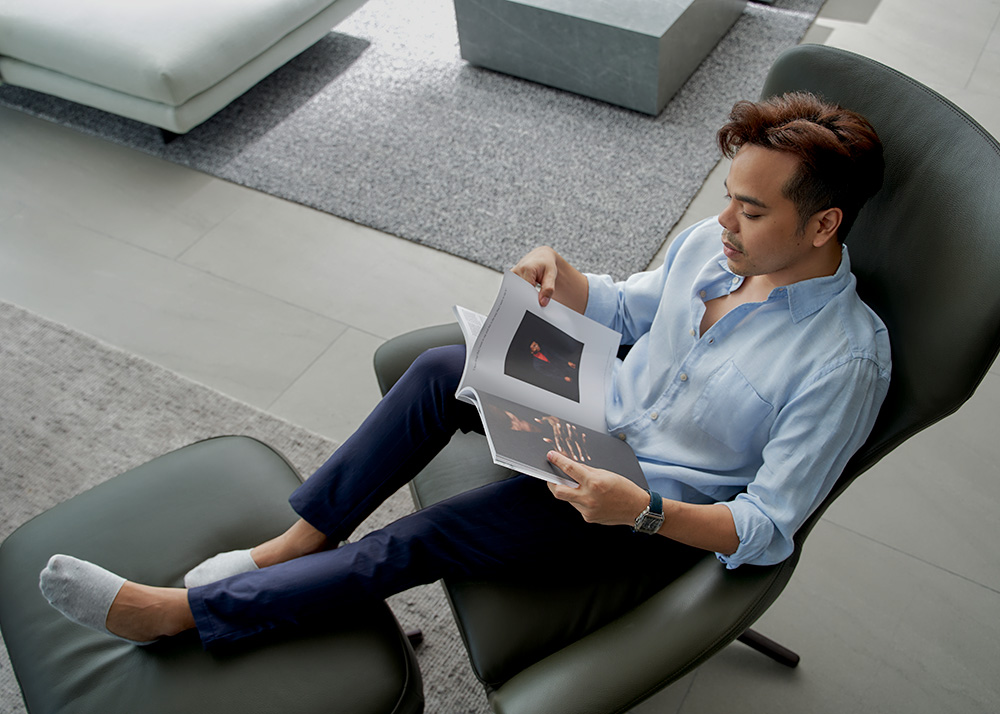 "We had to make sure the whole online environment is updated and easy to navigate," Kai explains. "We've always been more physical, focusing on on-ground work, throwing big fashion shows, and arranging gatherings with VIPs. Now everything has to be virtual, and we had to focus more on social media. It was a lot to learn in the short span of time that we had, but at the end of the day – we have to survive, right?"
The Fiziwoo brand also had to expand in terms of product offerings, going from clothes created specially for events to thinking up solutions to help people feel safer and more comfortable during the pandemic. This included lounge wear, face masks, activewear, and even a hand sanitising dispenser.
"We had to think of what else we could sell," Fizi shares. "We had to change our merchandise based on what people are going to use during Covid-19. Essentials that people are going to need during Covid.
With more and more Malaysians getting vaccinated, and the news of EU countries welcoming vaccinated foreign travellers, the Fiziwoo duo now have a brighter glimmer of hope in getting in touch with their usual creative flow.
"Staying at home doesn't inspire you, you're not seeing things and touching new things," Kai expresses, as he dreamily shares their dream of visiting Europe after getting vaccinated. "As a creative, you need to really experience what inspires you. We work with what we have currently, but you still don't really feel it."
"Everything now is done based on customer behaviour, trends, and data, rather than just our creativity," Fizi adds. "What's so fun about data? If anything, we need new data."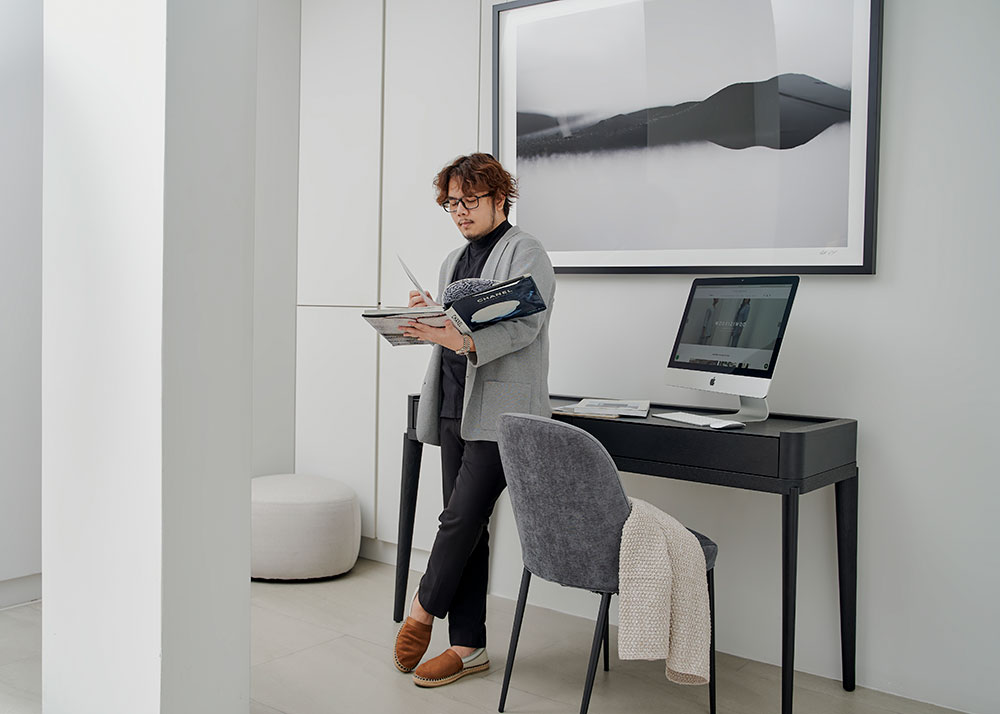 Even with hope for their future plans, Kai and Fizi remain grounded, having learnt to focus on the present rather than banking everything on the future. Not only does it largely avoids failed expectations and disappointments, but it's also a practice to keep up their motivation.
"Just live in the moment, don't worry so much on tomorrow, and don't look back on yesterday," Kai tells. "It's good to plan, but worrying and over-planning leads to expectations, which you may or may not see fulfilled. I think, throughout the 10 years we've worked together, nothing has actually gone the way we wanted. We always needed to have Plan B, C, D, and E – so you always know what to do. Don't focus so much on the problem, but learn to solve it."
Fizi also shares this sentiment, having experienced criticism by a designer who was also a judge at one of the fashion competitions he entered during his early days. Despite having a great chance to snag the first place, Fizi placed third – simply because of the judge's belief that he wouldn't make it due to him being colourblind.
"For me it's very simple – don't worry so much," Fizi says. "Just langgar je. Just go. I got third instead but I still exist as a designer until now. And last year, an optician in Bangsar Village just introduced spectacles for the colourblind. I went there a few weeks ago to try them on, and for the first time – I saw colour. And I cried so much! I'm a risk taker. Like with my collections – I tell Kai, don't worry so much, just sell! My customers will buy them!"
And as someone who prefers to take calculated risks – Kai only had one thing to say:
"This is why I'm on the managing side of things!"
Photography: Edmund Lee from One3Four Studio
Art Direction: Anson Siau
Shot on location at King Bangsar