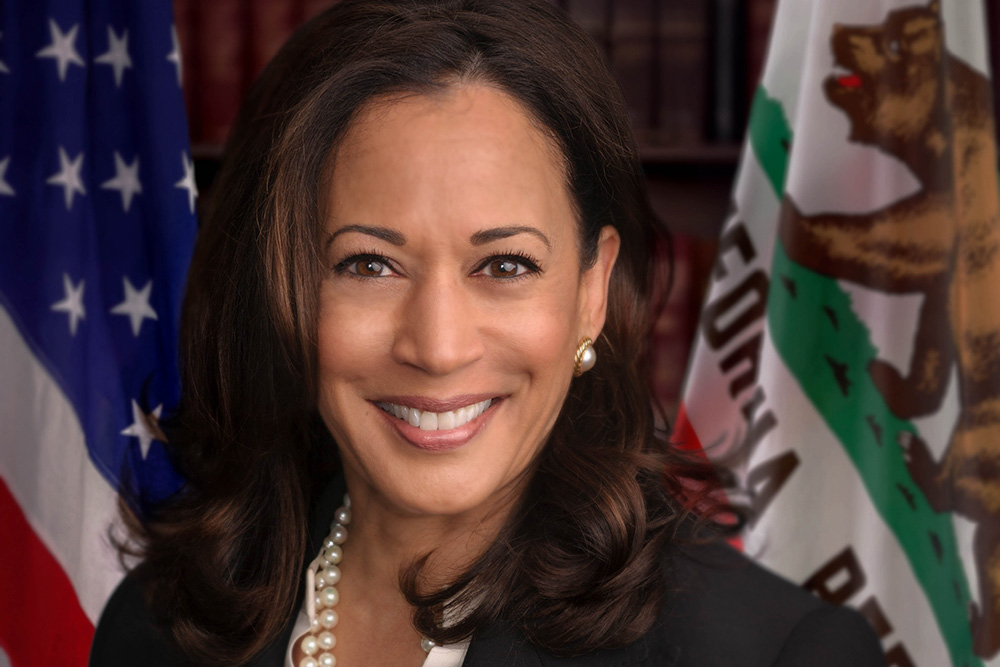 A
fter a nail-biting election that stretched days too long, Democrat Joe Biden has won the White House, US media announced on Saturday, defeating Donald Trump and condemning the latter as the first one-term president since George HW Bush.
While Trump had no immediate reaction to the announcement (perhaps considering where to go in living up to his words of leaving the country)  Biden, who won by a record of more than 74 millions votes, remained in his home town of Wilmington, Delaware, with running mate Kamala Harris, the Vice President Elect of the United States of America.
As the United States cheered with blue pride for what their media is calling 'The Trump Dump' and while their secret service begins intensifying its protection around the President-Elect who will be inaugurated on January 20, attention should not be lost from Harris.
Kamala Devi Harris, the daughter of Jamaican and Indian immigrants, has broken many firsts with her victory.
She is now the first woman, first Black woman and first person of South Asian heritage to be elected Vice President in the United States of America, shattering unthinkable barriers for women in the American government.
In the lead-up to this, her entire journey was also marked by firsts. She was the first woman and first Black person to become district attorney of San Francisco, and then attorney general in California.
She was California's first Black woman senator and, thus far, only the second elected in the history of America.
In her vice-presidential campaign trails, she also chose to stray away from banking in on her gender the way other women candidates have in the past. Where Kirsten Gillibrand built an entire pink-branded campaign focused on women and Elizabeth Warren made pinky promises to little girls in the Democratic primary, Harris forged ahead with talking points centred on the presidency, only expending feminism in the subtlest way with the use of 'she' and 'her' pronouns when referring to her members of cabinet.
If she became president in succession of Biden, she would be the first female president and only the second biracial president in American history after Barack Obama.
Women have run for president or run on major party presidential tickets before, but Harris is the first woman in American history to run a successful one.
She is the first daughter of immigrants to become the Vice President of the US.
Born in Oakland, California, Harris has one sister, Maya, and often cites her late mother Shyamalan Gopalan, who was born in India, as her mentor.
Harris said during a lecture at Spelman College in Atlanta, Georgia, in 2018: "My mother would look at me and she'd say, 'Kamala, you may be the first to do many things, but make sure you are not the last.' And that's part of why breaking those barriers is worth it. As much as anything else, it is also to create that path for those who will come after us."