Just as we were coming down off the buzz of finding out Justin Bieber will be bringing his world concert tour to Malaysia, he goes and hits us with another banger: an exclusive Vespa model that's a Justin Bieber original.
Following collaborations with Giorgio Armani, Christian Dior and Sean Wotherspoon, Vespa has now joined forces with international pop star Bieber for JUSTIN BIEBER X VESPA, a creative project that celebrates 'the spirit of freedom and the passion for style'.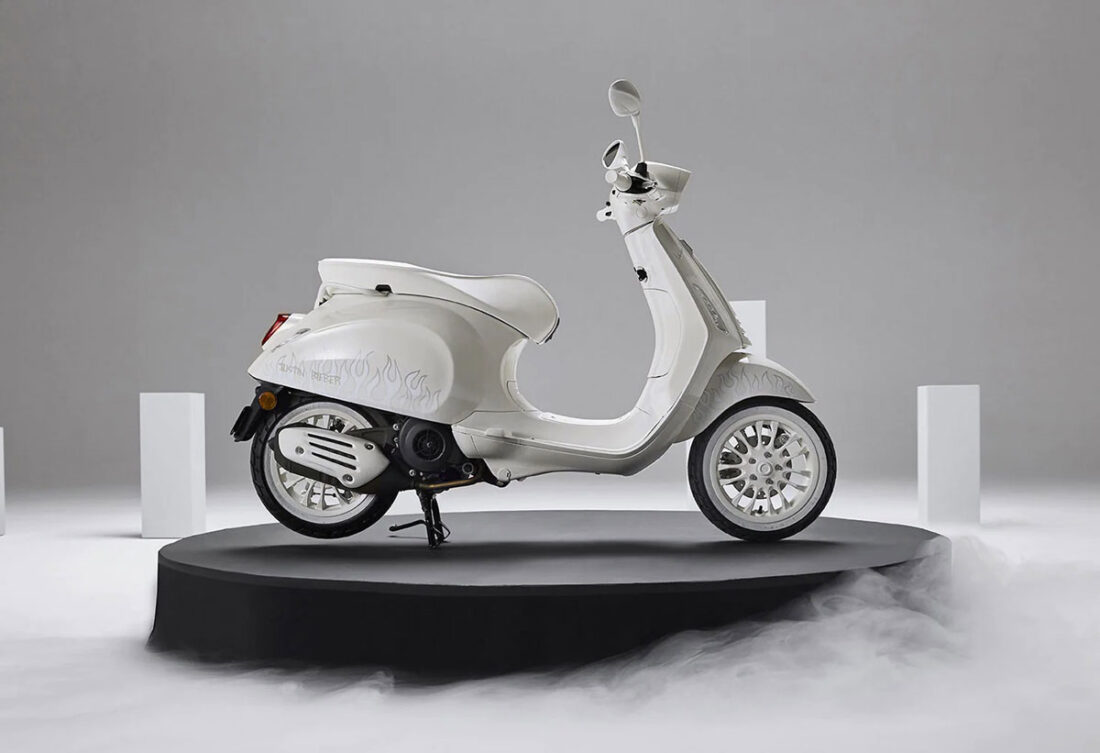 Personally designed by the singer, the new Vespa Sprint sports a monochrome all-white look from its saddle and grips to the spokes of its rims. Expressing Vespa and Bieber's shared values of vibrancy, vigour and creative drive, the vehicle's body features the brand logo and flames in tone on tone white.
Artfully marrying style and technology, the JUSTIN BIEBER X VESPA boasts full-led lights, 12" wheel rims, and a multifunctional TFT display that's in sync with all smartphone functions. The scooter will come with Vespa's classic 50, 125 and 150cc engines, now reengineered to fit the most recent environmental regulations.
View this post on Instagram
In addition to the limited edition Vespa signed by the music artist, an exclusive accessories collection will also be made available, consisting of a bag, a pair of gloves and an all-white helmet.
"I love Vespa, and to partner with such a classic brand is so cool," commented Bieber. "Being able to express myself, whether it's through art, music, visuals, or aesthetics, being able to create something from nothing – it's a part of me. Ultimately the goal in creating and designing is always to put your own unique spin on things."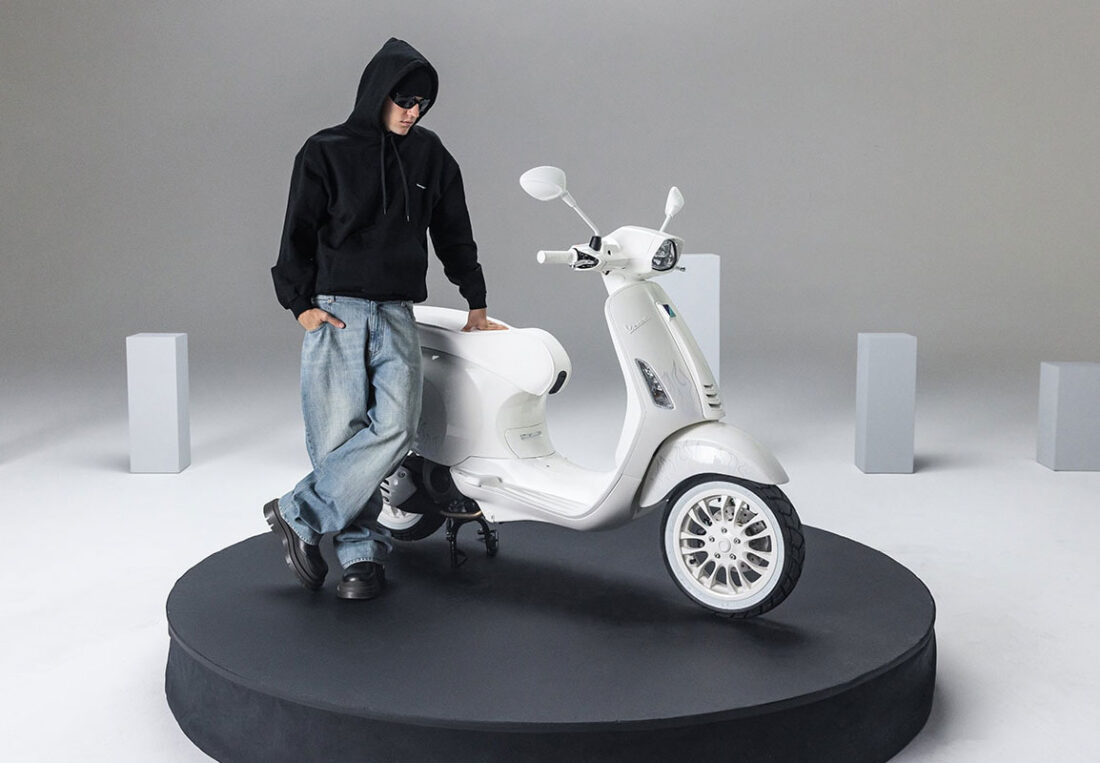 Pre-booking for the JUSTIN BIEBER X VESPA model is set to launch on 20th April 2022. Visit vespa.com for more information.
Source: Vespa