Michelin-star chef Luca Fantin brings his award-winning Il Ristorante from the bright and busy Tokyo to the tropical paradise that is Bali.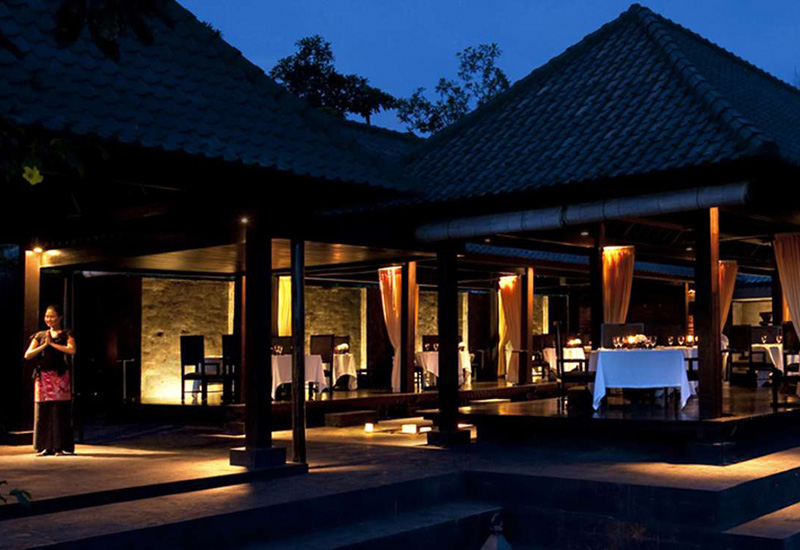 Since 2009, Michelin-star chef Luca Fantin has been well-known for his award-winning Italian restaurant, Il Ristorante – Luca Fantin located at the top four floors of the Bulgari Ginza Tower in Tokyo. Earlier this month, Fantin has opened another restaurant, the new signature BVLGARI Il Ristorante – Luca Fantin at the The Bulgari Resort Bali.
The 36-seat restaurant is currently open for dinner only and features creative interpretations of classic Italian fare, with a seductive ambience overlooking a reflection pool, enhanced with suggestive soft lighting.
Using the finest ingredients of the island's local, organic produce – tuna, squid, baby pig, pumpkin, corn, lime kafir, mango and coconut, the menu includes a selection of Luca Fantin's most famous dishes such as squid ink gnocchi with raw cuttlefish as well as cold spaghetti with caviar and wagyu beef eggplant.
To complement their food menu, the restaurant offers a selection of over 200 wines, predominantly Italian labels, but also the finest selection of both new and old world wines – including an exclusive collection of champagnes.
Taking the respected title of Resident Head Chef at the restaurant, Fabrizio Crocetta carries with him more than six years of experience at various Michelin-starred restaurants throughout Italy and Asia.
For more information or to make a reservation, visit bulgarihotels.com.