During a time when many wild adventures had to be put on hold, Jacob & Co continues to push forward with the introduction of the Astronomia Watch, a timepiece that comes with a piece of the world's tallest mountain, Mount Everest, inside it.
Worn by Swedish explorer Johan Ernst Nilson – who reached the summit of Mt. Everest in 2019 – this truly unique watch has been custom built to withstand dizzying altitudes of 6,000 metres and temperature all the way down to -30 centigrade.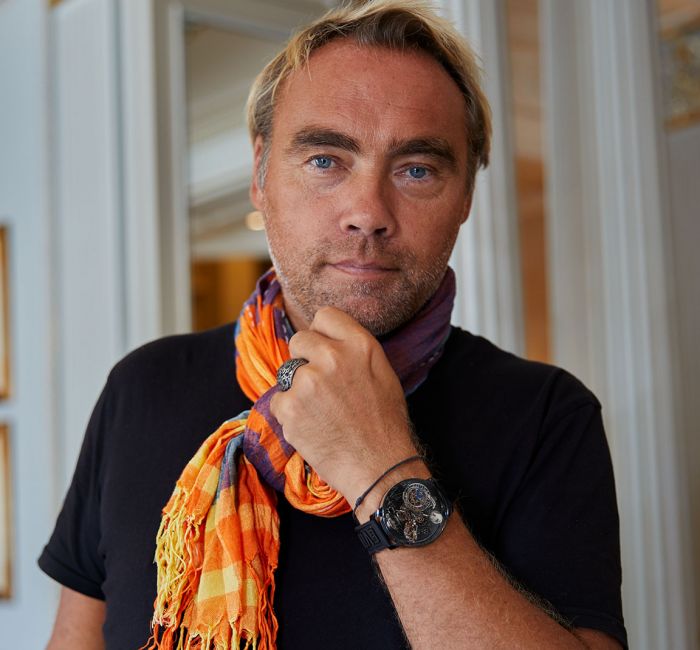 The watch was made in collaboration between Jacob & Co and Nilson, with the shared aim of honouring the imperfect, natural beauty of Mt. Everest, as well as bring to light the impact of climate change.
"Raising awareness about the dangers facing our planet is important," said Jacob Arabo, Founder of Jacob & Co in a statement. "Working with well-known adventure activist Johan Ernst is a great way for our brand to get involved, and the new limited edition of the Astronomia Everest is really special."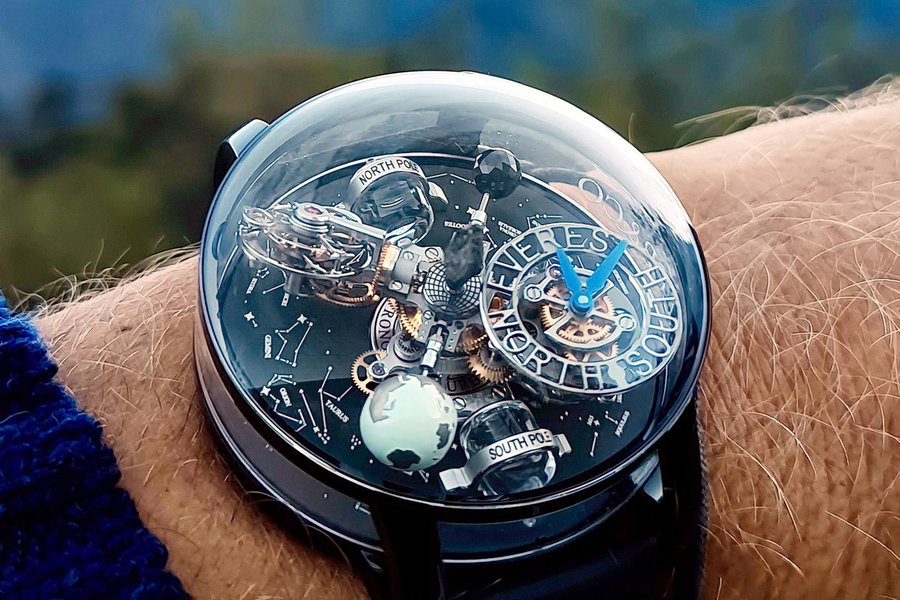 The Jacob & Co Astronomia Everest features the marque's double-axis gravitational tourbillon. The face of the timepiece has also been made with tiny transparent buckets of water that Nilson actually collected from both the North and South Poles – another tribute to the world's tallest mountain. A sliver of Everest is mounted at the centre of the timepiece.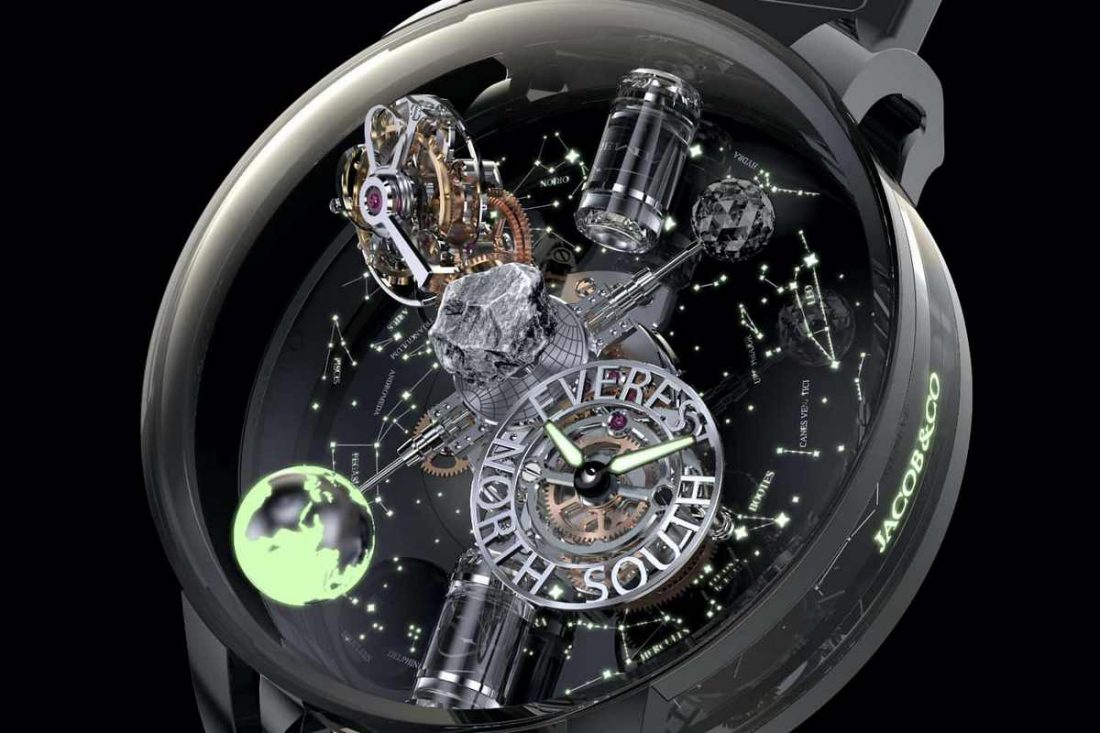 This creation marks the first time that the Astronomia watch has been painted with Super-LumiNova on their hands, making them legible even in dark conditions.
"The Astronomia is the only watch I've ever had people ask me about while I am wearing it, so we will be starting conversations that hopefully will lead to change," said Nilson. "This special edition will spread the word about the fragility of our planet."
So how much does it cost to wear a piece of Mt. Everest? The Jacob & Co Astronomia Everest watch is currently available for purchase at US$884,800 (approximately RM3,637,412), and comes in 18K white gold and 18K black gold at 12 units each. For more details, visit here.
Photos: Jacob & Co.