Inspired by Mademoiselle's lucky number and zodiac sign, Chanel's Five Jewellery Creation Studio has fashioned a diverse range of collections that exude good luck and charm inspired by the Mademoiselle's favourite number to celebrate the 100th anniversary of N°5, the House's iconic fragrance.
It traces the shape of Gabrielle Chanel's favourite number, the number 5 appears prominently in the collection as bold outlines or as accents of 18k white gold, gold or beige gold with diamonds, celebrating styles that exude a collection of good luck and the number of eternal fragrance.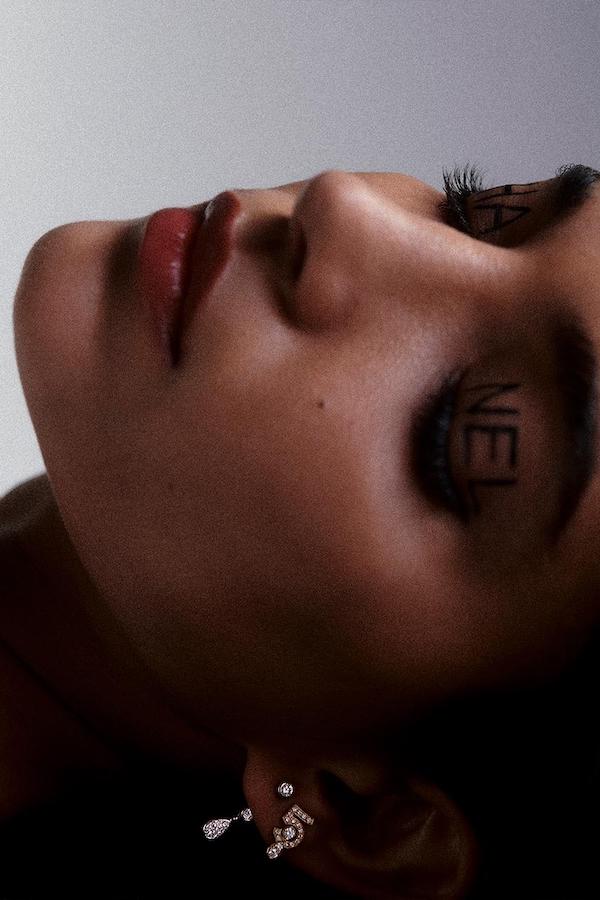 The gracefully curved and diamond-enhanced Eternal N°5 transformable earrings signify Mademoiselle's fifth sign of the zodiac. The earring has an adjustable length; the long version can be worn as a conventional ear-stud or affixed behind the lobe.
A 0.25-carat brilliant-cut diamond serves as the focal point of the opulent Eternal N°5 Ring, which also has 19 other brilliant-cut diamonds totalling 0.20 carats. Meanwhile, the Eternal N°5 Necklace is enhanced with diamonds set in 18k beige gold and displays the highly recognisable brand motifs. The elegant piece can be worn in either a long or shorter version, creating a fashionable and beautiful appearance thanks to the ultra-features of the various adjustment rings on the chain.
The gorgeous 18 brilliant-cut diamonds in the modern 0.18-carat Eternal N°5 Single Earring are accented with diamonds set in 18k white gold to reflect grandeur and splendour. Regardless, if number 5 is your lucky number, this collection will definitely add some extra sparkle to your wardrobe.
Discover the rest of The N°5 Fine Jewellery Collection here.