Thanks to Google Arts & Culture, you can explore these museums virtually from home without a flight ticket. 
Museums are one of the most significant institutions in the world today to learn about art, culture, history and science.
They evoke ineffable emotions through captivating sculptures and paintings. They immortalise days, months and years of bygone eras. They hold deep truths about mankind and our evolution – or regression.
Whichever body of knowledge you're most inclined to discover, there's a host of museums around the globe to quench your curiousity. To simplify your options, we've rounded up a list of the most iconic museums in the world to visit before you kick the bucket.
Thanks to Google Arts & Culture, you can explore these museums virtually from home without a flight ticket. While it may not live up to the experience of visiting these museums in person, you'll definitely walk away (read: exit your browser) with newfound insights and inspirations.
Le Louvre, Paris, France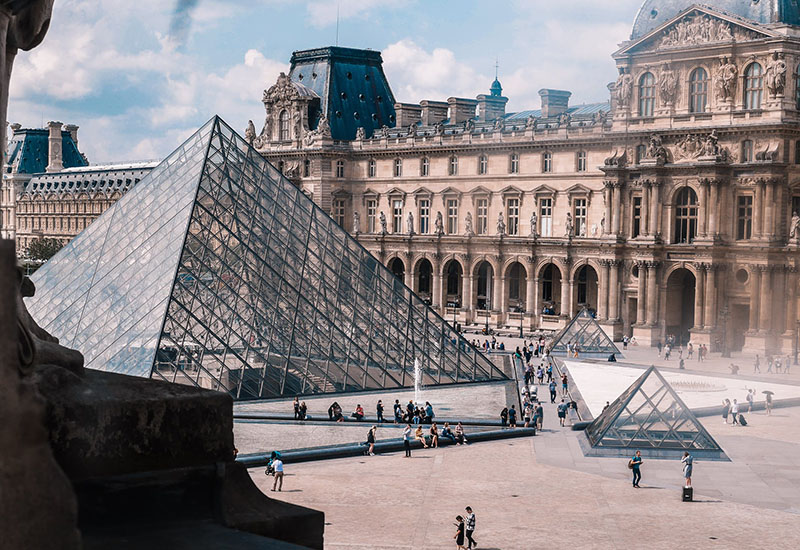 Starting this list is the most popular museum in the world, Le Louvre (rhymes with 'move' in English, but pronounced as 'loov-ruh' in French). Boasting over 7 million visitors annually, the museum served as a palace for kings in the 16th century before being converted into a museum two centuries ago. Its instantly recognisable pyramid entrance was added in 1989, designed by the legendary I.M Pei to integrate the palace's distinct elements.
Though a virtual tour of the Louvre is currently unavailable, you can check out the City of Light's other famed art museum: Musee d'Orsay, which houses French art dating from 1848 to 1914, including paintings, sculptures, furniture and photography. Artworks from Monet, Cézanne and Gauguin are among the highlights to explore. Take a virtual tour here. 
The Metropolitan Museum of Art, New York City, New York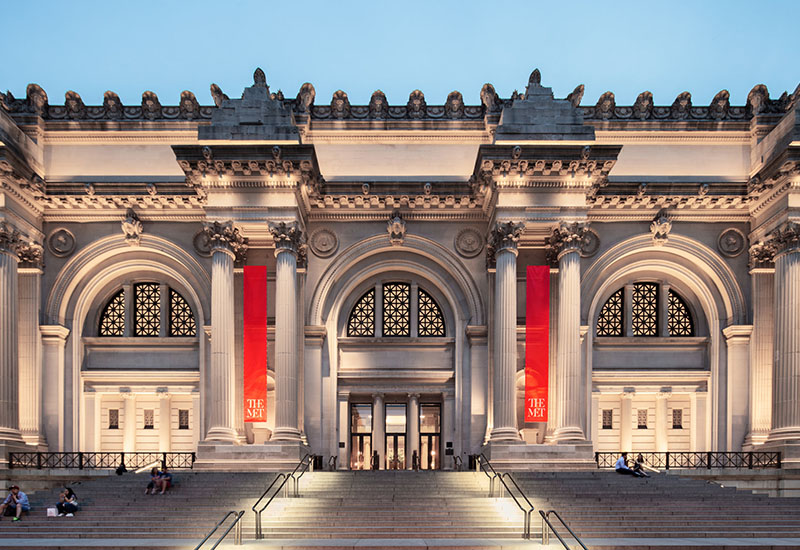 The Metropolitan Museum of Art stands as the largest and most popular art museum in all of the United States. Dubbed The Met for short, it holds a collection of more than 2 million works spanning 5,000 years of history – from Islamic art to European classics to modern American crafts. It also hosts a mega fundraiser cum fashion's biggest night out – The MET Gala – every year, with the exception of the 2020 edition. Take a virtual tour here.
Related: The most attention-grabbing #MetGalaChallenge posts on Instagram
Rijksmuseum, Amsterdam, Netherlands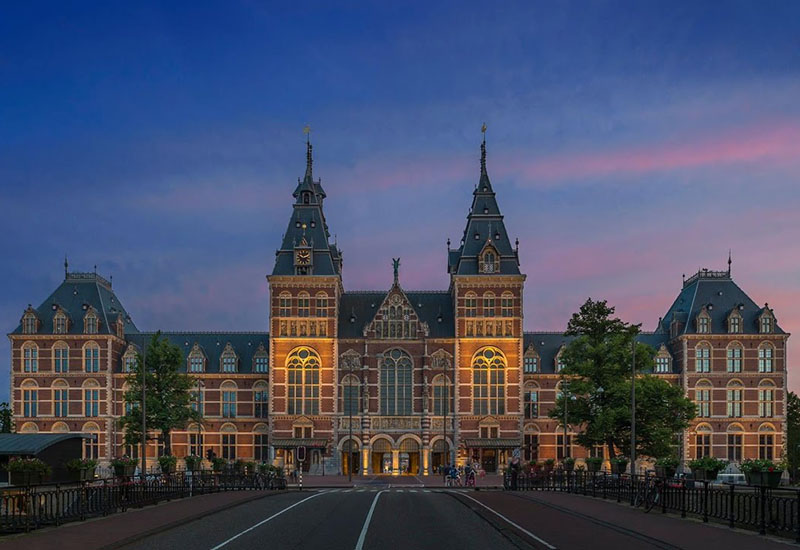 First opened in 1800 in The Hague, the Rijksmuseum later moved to the capital city of Amsterdam with over 200 paintings and historical objects on display. The main building was then reopened in 2013 following a 10-year renovation, and today holds the largest collection of art and history in the Netherlands. Among the most popular works from the Dutch Golden Age on display include masterpieces by Rembrandt, Frans Hals and Johannes Vermeer. Take a virtual tour here. W rijksmuseum.nl
State Hermitage, St. Petersburg, Russia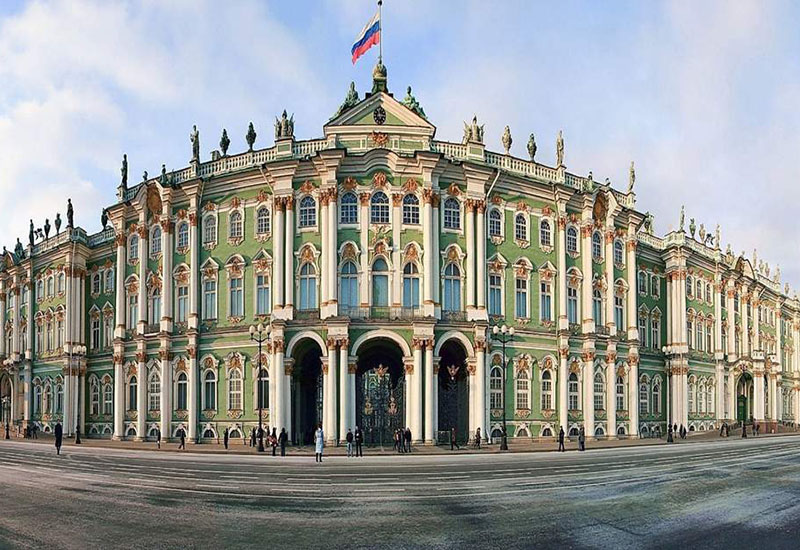 Established in 1764, the unique architecture of Russia's State Hermitage has drawn many a tourist with its colourful exterior and striking magnitude stretching over 7,000 square feet. But the museum's exhibits are no less impressive, featuring more than 3 million artworks that make up the largest display of paintings in the world. These works are exhibited across five buildings: Winter Palace, Large Hermitage, Small Hermitage, New Hermitage and the Theatre of Catherine the Great. Some pieces from renowned artists such as Picasso, Da Vinci and Rembrandt can be found at this St Petersburg attraction. Take a virtual tour here. 
The British Museum, London, UK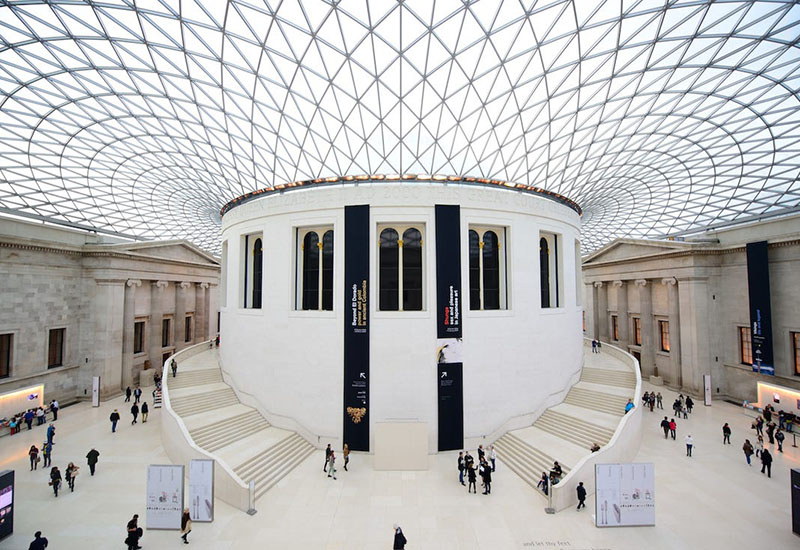 Opened in 1759 as the first national public museum in the world, The British Museum covers all bodies of human knowledge, from art to history and culture. Boasting the largest collection of artefacts in the world (about 8 million), it attracts approximately 6.8 million visitors annually and is the 3rd most visited museum globally. Not only does it hold works by world-famous artists like Michelangelo, Da Vinci and Van Gogh, but also significant historical artefacts such as the Rosetta Stone and the Mummy of Katebet. Take a virtual tour here. W britishmuseum.org 
Palace of Versailles 
Renowned as a UNESCO World Heritage Site, the Palace of Versailles was the former royal residence of France from 1682 (under Louis XIV) until the start of the French Revolution in 1789. It is composed of the Palace, the gardens, the Park the Trianon estate and several buildings sprawled across more than 800 hectares. The collections offer historical and iconographic insight into prominent figures and events that have shaped France, including sculptures and paintings from the 16th to 19th century. Take a virtual tour here. W chateauversailles.fr
Guggenheim Museum Bilbao, Spain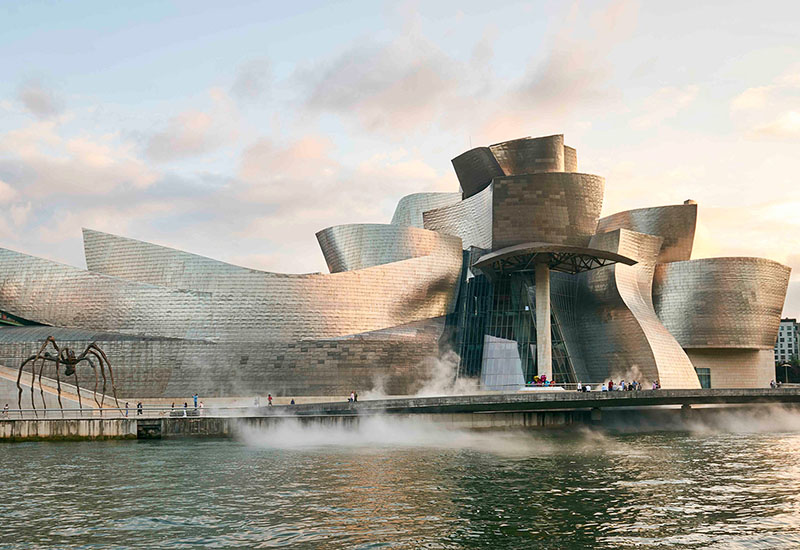 Opened to the public in 1997 as one part of the constellation of Guggenheim museums, this Spanish art institution stands out for its distinctive architectural design by Frank Gehry. Made out of titanium, limestone and glass, the resulting structure is an expressionistic work of art in its own right, presenting unique, urban spaces for exhibitions within. There are 19 galleries dedicated to modern and contemporary art, including pieces by Andy Warhol, Jean-Michel Basquiat and Jeff Koons, to name a few. Take a virtual tour here.
The Acropolis Museum, Athens, Greece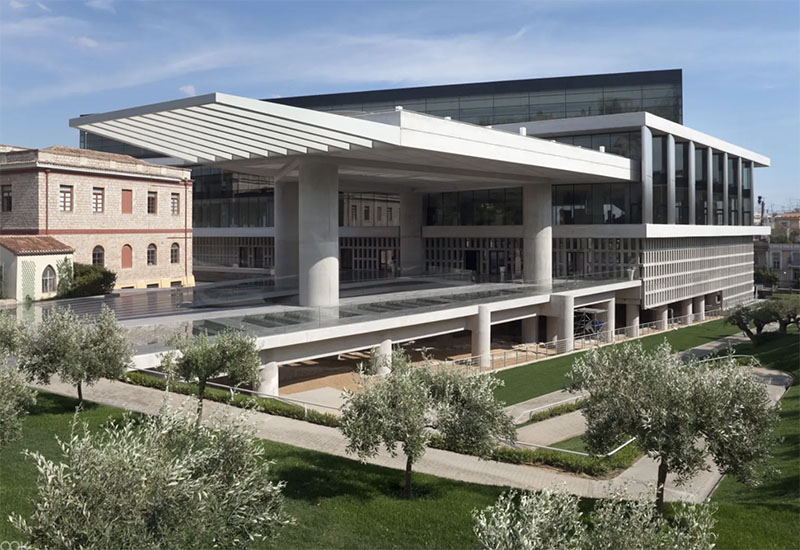 Located in the historical site of Makriyianni, southeast of the Rock of the Acropolis, this Greek museum is dedicated to archaeological findings from prehistoric times through to the Bronze Age and Byzantine era in Acropolis. Here, visitors can find objects that Athenians used in everyday life from all historic periods. There's even an excavation site beneath the museum offering a glimpse into the life of ancient Greek civilization. Take a virtual tour here. W theacropolismuseum.gr
Smithsonian National Museum of Natural History, Washington DC, US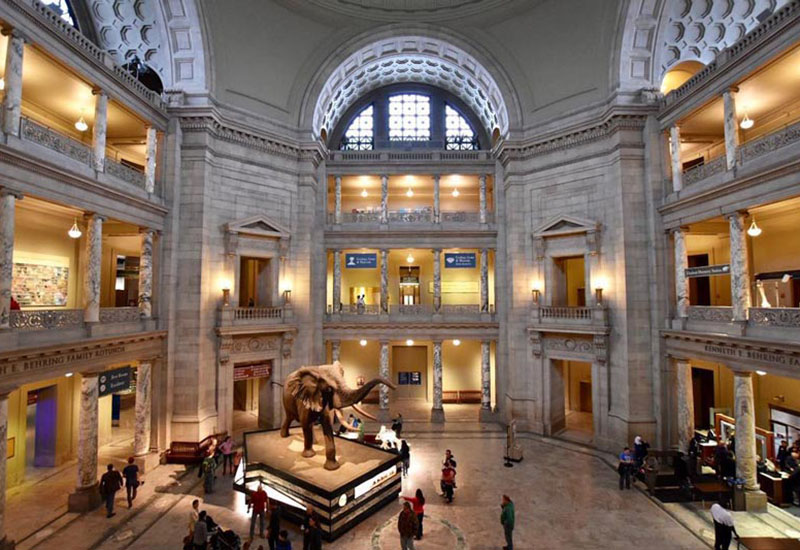 Part of the Smithsonian Institute that is home to multiple other museums, zoos and galleries (some of which you may recognize from the comedy film, Night at the Museum), the National Museum of Natural History is the ultimate playground for naturalists. It is home to more than 126 million natural science specimens, cultural artefacts and exhibits including a replica of a 45-foot-long North Atlantic Right Whale and a giant squid. Take a virtual tour here. W si.edu
You may also like: 13 ways to travel without leaving home, from virtual tours to opera streams
Photos courtesy of respective museums and Pexels
Featured image: Pexels