"In my wildest dreams, I could not have imagined a sweeter life."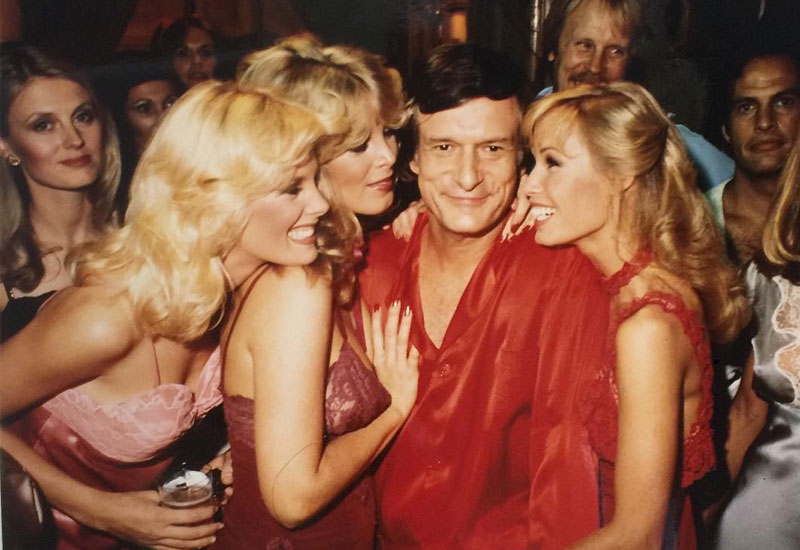 Since the 60's, he's been the man everyone wants to be – surrounded by beautiful women in a mansion, making money off his own magazine and brand, perpetually with a silk robe and the occasional drink in hand or pipe in mouth. Yesterday, Playboy founder Hugh Hefner drew his last breath at 91.
Many have jested that it was this lifestyle that kept the Hef going, having bounced back from a stroke in the 80s to star in six seasons of reality show The Girls Next Door. But a look past the facade of the man who is probably the most notoriously and unabashedly promiscuous would provide a clearer picture of the legacy he is leaving behind.
Writing and drawing were his first passions…
Hefner reportedly possessed a genius IQ of 152, but as a child he was more interested in drawing cartoons. When reprimanded in fourth grade, he apologised with a poem: "I will not make my teacher mad; Because that would make me sad; I will not draw at all in school; And I won't brake [sic] a single rule."
He had his first taste of publishing at nine years old, starting the school paper and selling it to neighbours. This passion carried on to campus years at University of Illinois, where he introduced a Coed of the Month section that later evolved to Playboy's trademark.
…but he also made his mark in TV and movies
Ever exploring, Hefner also hosted two late-night television variety shows: Playboy's Penthouse and Playboy after Dark, which ran in the 60's and 70's with guests from Sammy Davis Jr. to Grateful Dead. You may be surprised to know he also had a hand in producing feature films, including Monty Python's 1971 film And Now for Something Completely Different.
Celebrity friends remember his good nature and kind spirit, which became evident in several lighthearted cameos in his later years.
He borrowed money from his conservative mother to start Playboy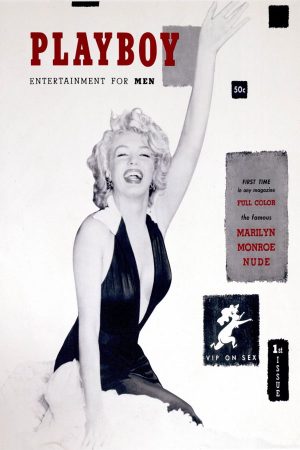 Shortly after a writing gig with Esquire, young Hefner borrowed money from over 40 investors including his mother to start his own magazine: Stag Party. A Stag magazine already existed, which is when the name Playboy came about. Hef famously said that his mother did this out of belief in him, not the magazine.
He is a fixture across several decades of pop culture
A lover of literary icons and iconoclasts, Hefner found a place for writers such as Kurt Vonnegut and Jack Kerouac interspersed with scantily-clad bunnies. Perhaps it made men feel smarter, but the founder's admiration seemed to stem from pure romantic nostalgia – Playboy went on to feature interviews with powerhouse musicians to political activists that stood as pop culture darlings.
In turn, people wanted Hef on their projects too. He voiced himself in The Simpsons, did a cameo in Curb Your Enthusiam, and was recently the subject of docudrama American Playboy: Hugh Hefner.
Playboy Philosophy didn't deter his social awareness
As you can imagine, many harbour animosity towards the Hef for his blatant promiscuity that seemed to promote the objectification of women. You could call him a true man of the 60's; after all, back then all you needed was love (the more, the better).
He enjoyed women, music and films, but this didn't stop the erudite man from voicing progressive opinions long before it was in fashion. His openness to hiring and mingling with people of colour got blatant disapproval from the American south. In the 50's and 60's, pro-choice Hefner also funded court cases challenging birth control laws.
He will be laid to rest next to Marilyn Monroe
For years now, Hefner has haid his final resting place ready – right next to the woman who helped make him famous. Hugh Hefner's remains will be buried in a Westwood crypt beside Marilyn Monroe's.
That first issue with Monroe sold 54,000 copies, establishing a lucrative market for Playboy beyond the founder's expectations. A man of his wit understandably deems it poetic justice that his story comes full circle this way.